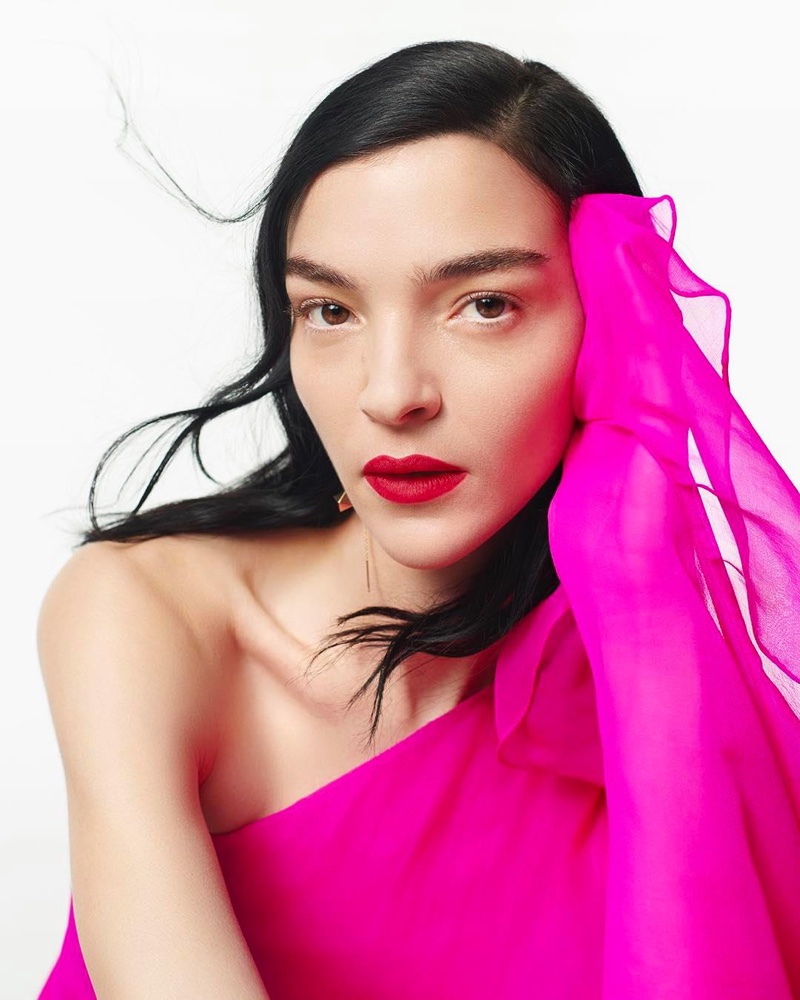 Valentino gets into makeup with the launch of Valentino Beauty. House creative director Pierpaolo Piccioli goes behind the camera for a new campaign. Starring models Mariacarla Boscono, Jill Kortleve, Sophia Hyldtoft, Benedetta Piccioli, and Yacine Diop, images showcase versatile looks.
Valentino Global Makeup Artist Raoúl Alejandre uses blush, foundation, lipstick, mascara, and more from the debut collection. An inclusive range features 40 foundation shades as well as 50 lipsticks, 15 of which are available as refills. Available now for pre-order in the US, Valentino Beauty will have an international launch in the upcoming weeks.
Related: Zendaya Takes the Stage for Valentino 'Roman Palazzo' Campaign
"Beauty is directly connected to the intensity of our feelings, the more we love, the more we are connected to our true self, the more it shows and glows on the outside," says Piccioli.
Valentino Beauty Makeup Campaign