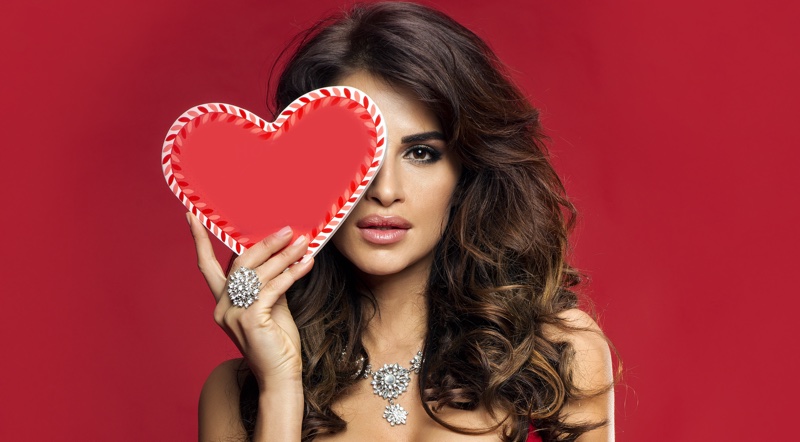 Valentine's Day is the perfect time of year to show your special someone how much you care. And what better way to do that than with a beautiful piece of jewelry?
Whether you're looking for a timeless classic or something on-trend for your special someone, we've got ideas for every taste. So take a look at our top picks for the best Valentine's jewelry gifts for her with the help of PRYA Jewellery!
Stylish Necklaces
If you want to express affection with a gift, there is no better way to do so than by gifting your valentine with a necklace. Necklaces are a versatile and excellent accessory choice as they beautifully complement any outfit.
Whether it's date night, a formal occasion, a casual outing, or anywhere in between, they're a great gift of Valentine's jewelry that always impresses, making her stand out from the crowd wherever she goes.
If you want to make the necklace gift more personal, you can add a unique touch with a personalized name necklace. A custom name necklace is the perfect Valentine's gift if you're searching for a memorable and romantic gesture or simply want to let her know how much she's loved.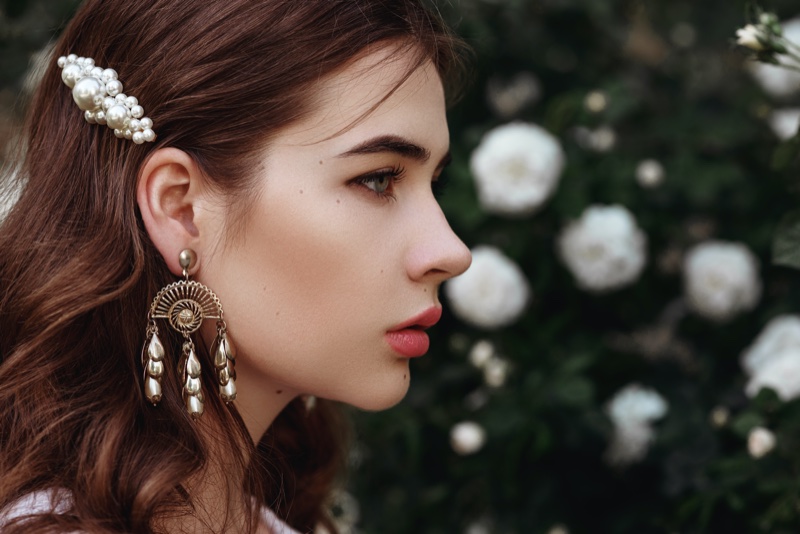 Eye-Catching Earrings
If your special someone loves to accessorize, then a pair of earrings to spice up her earrings collection is the ideal Valentine's jewelry gift. From sparkling diamonds to colorful gemstones, there are endless choices that will make her day. Choose from classic studs or bold drop-down options to match her style and preferences.
Gifting her a beautiful pair of earrings she can wear daily makes an excellent present for your loved one. Not only will you create a lasting memory, but you'll also make her feel just as unique every time she wears these timeless and classic jewelry pieces.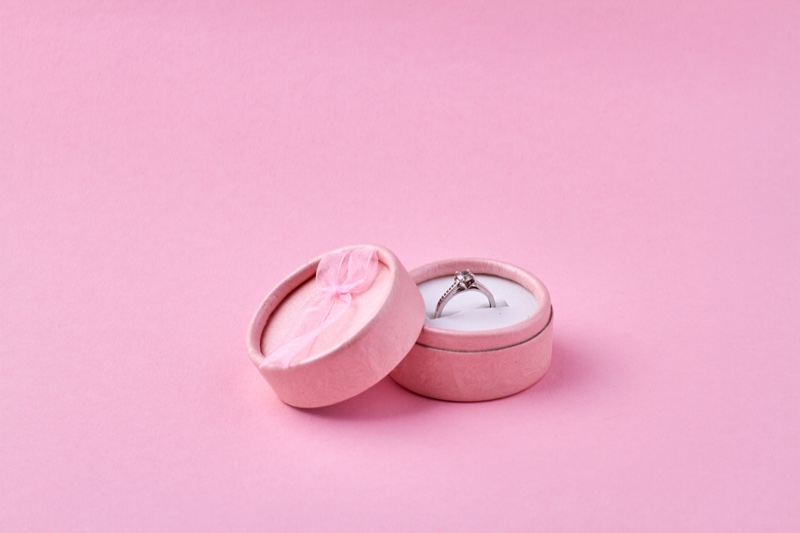 Get Romantic With a Ring
A thoughtful piece of fine jewelry, such as a gorgeous ring, is an especially meaningful and beautiful way to celebrate your love on Valentine's Day! From simple and elegant solitaire designs to more elaborate settings surrounded by sparkling gemstones, there is something for everyone when it comes to finding the right ring.
Rings are the ideal accompaniment to any wardrobe, and the right design will stay with her for years to come, which she will appreciate. Choose from vintage-inspired styles or more contemporary designs – a timeless gift fit for a classic love story!
With so many options available, you will be sure to find the one that significantly captures all the unique feelings between you and your valentine.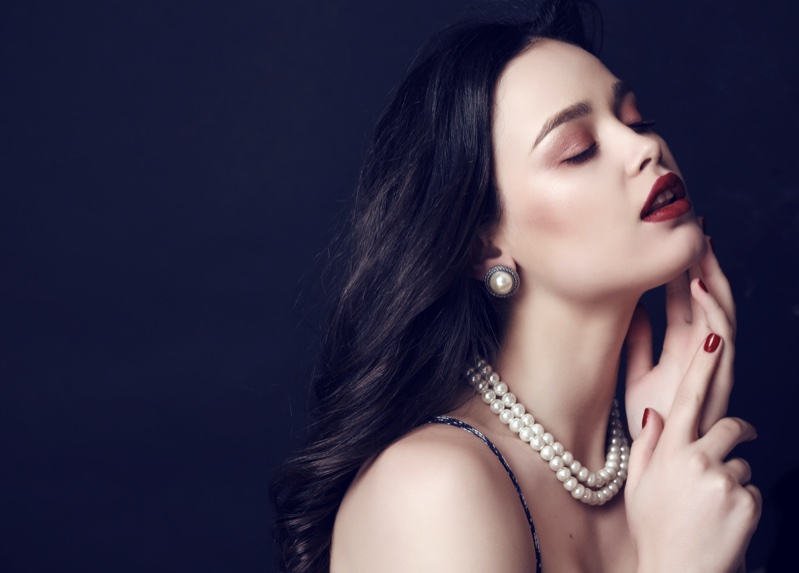 Pretty Pearls
You can never go wrong with a classic gift like pearls – they're elegant and timeless. Pearls are a classic choice when it comes to Valentine's Day gifts, and for a good reason. Pearls are also associated with integrity and purity, making them an excellent gift for the upcoming day. They're even believed to bring luck and prosperity in some cultures. The elegance of pearl jewelry also always stays in style; no matter the fashions that come and go, pearl pieces are always timeless.
They make a great gift and show your appreciation as well as express your love. Pearl jewelry is available in a range of styles – from delicate stud earrings to statement strand necklaces – ensuring you can find the perfect piece for any occasion.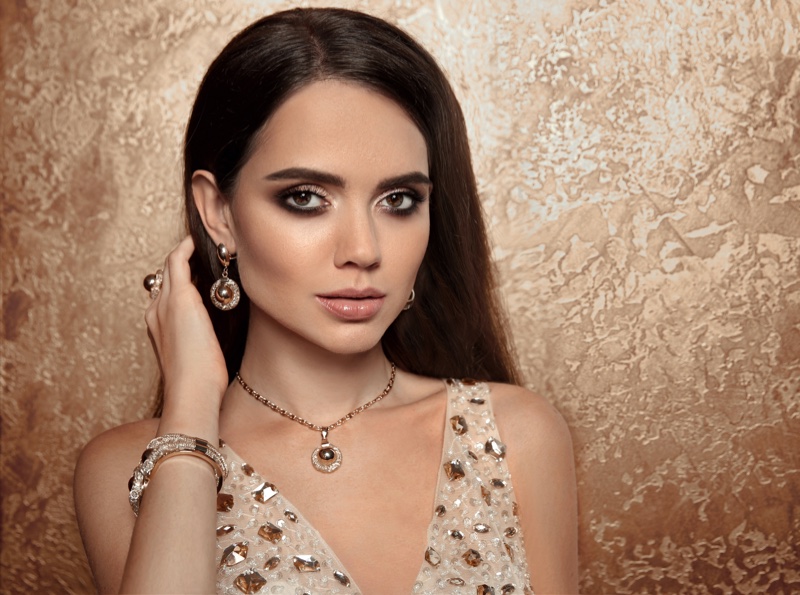 Engraved Bracelets & Birthstone Pendants
Valentine's jewelry with special meaning is the perfect way to show your partner that you care and appreciate them. For something unique, look for jewelry with a particular purpose, such as a birthstone pendant or an engraved charm bracelet for Valentine's Day.
A pendant set with their birthstone or an engraved charm bracelet is a perfect eternal keepsake that shows your thoughts and feelings. With the addition of a thoughtful message or phrase, these pieces become even more special and valuable. An engraved bracelet and birthstone are also great because they're an excellent gift for her to wear every day and be reminded of you as she goes about her daily routine.
These heartfelt Valentine's jewelry pieces are guaranteed to make your Valentine's day this year memorable. Gifting something unique and personalized will make her feel genuinely valued and appreciated.
Whatever Valentine's Jewelry You Choose, Make Sure it Comes From The Heart!
Choosing with your heart is a great way to ensure that no matter your decision on a jewelry piece, it will be right for the one you love. When we put ourselves in others' shoes, we often make better gift decisions. Be sure to think about what type of Valentine's jewelry she would like to wear or what new jewelry she would like to try.
There you have it – five excellent jewelry gift ideas for Valentine's Day this year that are sure to put a smile on her face. No matter your budget, there's a beautiful piece of jewelry on this list that will make her feel loved and appreciated. And remember, the most important thing is to choose something from the heart! So take some time to think about what she likes and doesn't like and what would suit her style. With these guidelines in mind, you can't go wrong.
What ideas from this list will you be pulling for Valentine's Day?