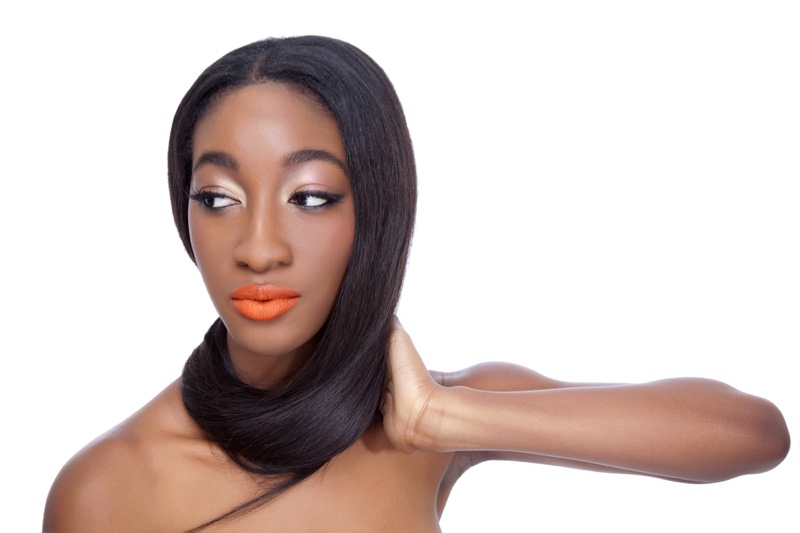 Are you in search of a hair transformation that is both quick and non-committal? Look no further than v-part wigs – the latest craze in the world of hair fashion. Unlike the standard sew-in installation process, v-part wigs offer a seamless and easy solution to experimenting with new styles.
These kinky v-part wigs are perfect for those who aren't quite ready to take the plunge into lace wigs or frontals yet still crave an effortless, glue-free option. With a unique v-shaped opening at the top, these wigs allow for easy blending with your natural hairline, granting you fullness and length with ease.
What is a V-part Wig?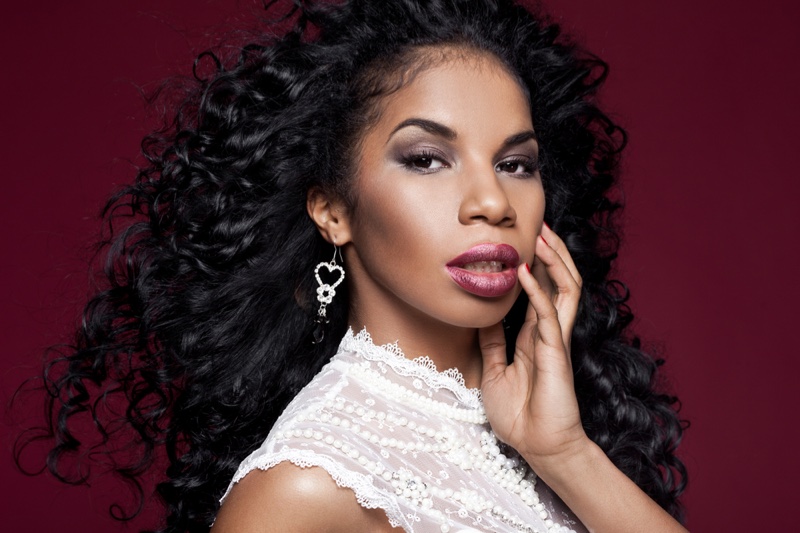 This headpiece features a unique v-shaped opening at the top, providing a flawless blend between your natural hairline and the wig. Effortlessly clipped onto your head, the v-part wig provides length and fullness to your hair while allowing you to maintain your natural hairline. With this stunning accessory, your hair game will never be the same.
V-part wigs provide the ideal solution for those seeking a hair transformation without the pain and damage of sew-in wigs. Suitable for those who enjoy sew-in wigs but dread the braiding or sewing process, v-part wigs offer the sought-after sew-in look without the damaging effects.
Sew-ins can be painful and harmful, pulling and tugging at the scalp with thread, resulting in long-term damage to hair cells. The v-part wig presents a gentle and non-invasive alternative, allowing you to achieve your desired look without any pain or risk.
With v-part wigs, you can get ready to go out in minutes. These convenient wigs are effortless to apply, making them an excellent option for those with a busy schedule or important plans. You no longer have to cancel your plans for the sake of the salon, as these wigs provide a quick and easy solution to your styling needs.
How to Pick the Perfect V-Part Wig for Yourself?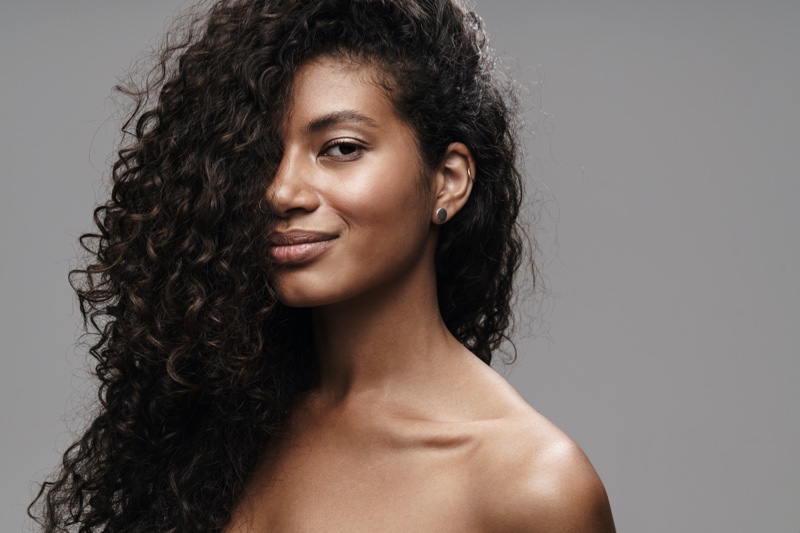 When choosing a v-part wig, there are many factors to consider. To ensure that the wig fits ideally into your daily routine, think about your lifestyle and the purpose of the wig. And remember that this wig will blend into your natural hair.
How to Wear a V-Part Wig Properly?
A v-part wig's versatility allows it to be styled just like natural hair and worn without the need for any special care. You can fasten the wig in the center or to one side.
Applying Method
You can prepare your hair for a v-part wig by braiding, twisting, or pulling it back into a bun. You could also keep your hair around the circumference of your head and part your hair on the side rather than in the middle if you want.
Try to keep enough hair out so you can braid two cornrows on the perimeter of your natural hair. In this manner, the clips will have a foundation upon which to fasten the wig.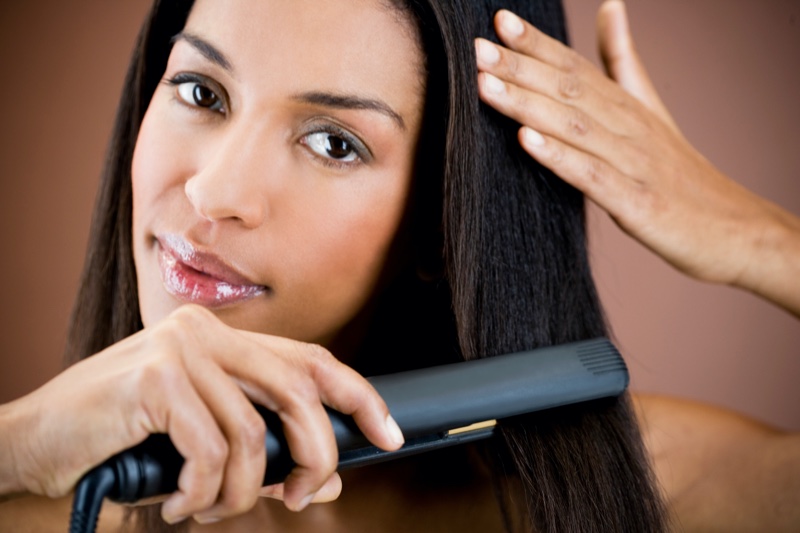 Styling
To flawlessly wear the v-part style, the texture of your natural hair and the wig are critical factors. But fear not, as there is a multitude of styling tools that can be used to elevate your look. Whether you choose to curl or straighten with hairstyling tools, achieving a look consistent with the v-part wig is key.
The ultimate beauty secret to mastering the perfect look with a v-part wig lies in the quality of the wig and the styling techniques used. From braids to twists, the options for merging your natural hair with a v-part Wig are plentiful.
Look below to see different ways to wear the wig:
Half-Up Bun
Say goodbye to the limitations of frontal wigs and welcome the creative freedom of v-part wigs. With the ability to easily style your hair in half-up buns, these units offer a simple yet stylish solution. You can effortlessly tuck a few strands of hair from the side of your center part and create the perfect bun.
Side Plaits
Say goodbye to boring buns and hello to the versatility of side plaits with a v-part wig. With a versatile and flattering look for any wig and length, side plaits are ideal for a modern and trendy style.
To achieve this look, position your wig in the center with leave-outs, and create two plaits on each side of your head. Keep them hanging and braid them to perfection. Perfect for weekends and casual events, this style is simple yet stylish, offering a fresh take.
Half-Up & Down
With v-part wigs, you can easily wear your hair in a ponytail or half-up-down style and elevate your look with a headband. Unlike frontal wigs, combing your hair back to finish the half-up part is not an option. But with the simple addition of a headband, you can create a look that's ideal for the office or a night out.
What Benefits Do a V-Part Wig Offer?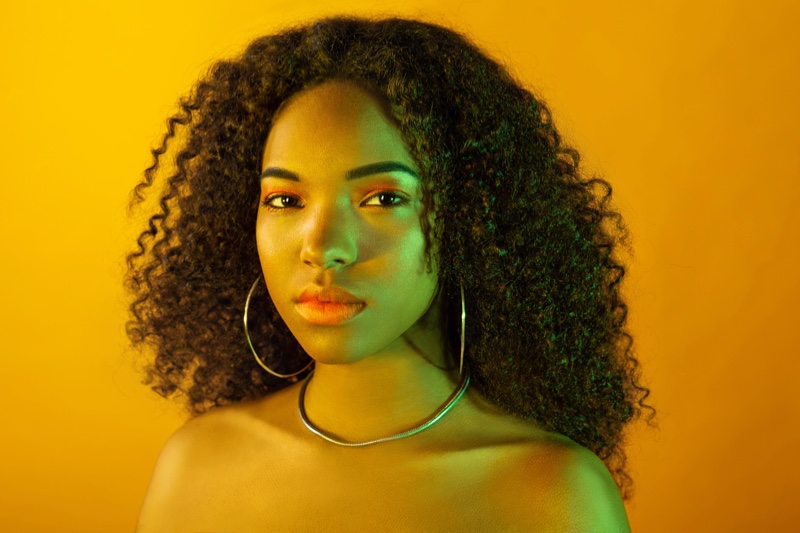 With no visible weft to conceal or lace holes to hide, these wigs provide the perfect solution to rocking your natural part. Unlike lace wigs that require leave-out or lace to create a natural look, v-part wigs offer an undetectable, seamless appearance that blends effortlessly with your natural hair.
Reasonably Priced
Due to its machine-made structure, v-part wigs are less expensive than lace wigs. Additionally, many wig websites offer discounts on these types of units.
Easy Hairstyling
The v-part wig is made purely from real hair without any adhesive or even synthetic materials. Trimming and hiding the lace closure is not necessary. You can create any number of middle or partial hairstyles. You can also use accessories like headbands or barrettes to try out different looks.
Give Authentic Appearance
For a subtle and realistic wig look, try v-part wigs. They're lightweight without a weft, preventing unnatural lumps, and allow you to maintain your natural hairline.
Conclusion
V-part wigs provide an exceptional alternative to traditional wigs with the added benefits of being easy to use and quick to put on and take off. The convenience of these wigs makes them perfect for the modern woman who is always on the go and desires a stylish yet effortless look.
Sites like Unice offers a variety of options to suit your individual preferences. There is the availability of v-part wigs in different colors and lengths, including very straight, kinky straight, and wavy styles.
Say goodbye to the time-consuming process of visiting the salon or hairstylist and hello to the simplicity and versatility of v-part wigs. So why wait? Look at v-part wigs today and discover a whole new world of hair fashion possibilities.