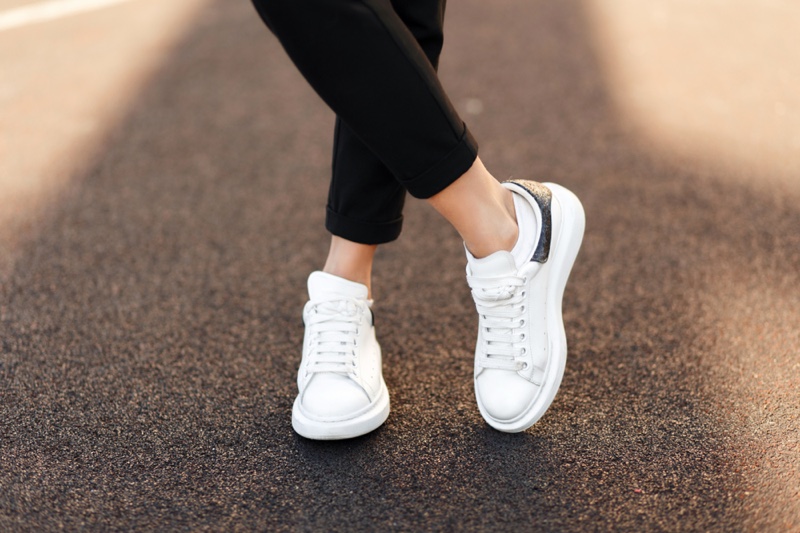 If you want to have a small, versatile shoe collection, you ought to follow two simple rules. The first would be to eschew fashion and revert to classic styles. The second point is to make the most of your wealth.
Quality rather than quantity is thought to be the most important consideration for shoes because they are often the first thing others notice, especially if they look like they have traveled too many miles.
Since the objective is to possess the fewest pairs as possible, there is one additional rule: be as brutal as possible.
Whatever your choice, whatever your budget, and whatever your plans are for the next year, if you own one set of each pair of footwear on this list, then you will be prepared for just about any situation – from the office to the gym to the bar.
Minimalist White Trainers
There's no doubt that chunky sneakers are in vogue, but minimalist trainers are the ones that are making a fashion statement. This simple sneaker, based on a retro tennis shoe, has been a component in most of our outfits over the last few years and has deserved its place in your wardrobe as well.
With the real thing, there are no obvious logos, thick treads, air cushions, and they're made of leather (real or imitation). Not to be confused with plimsoles.
A classic white trainer with a subtle pattern will enhance any outfit. They are suitable for wearing in any season. Once you find a pair you like, it will be difficult for you to wear anything else for a long time.
Black Oxfords
The black Oxford shoe represents the classic 'school' shoe: it's confined to weddings, funerals, christenings, and formal functions such as job interviews, funerals, and things of that sort. Generally, whenever you wear a well-fitting suit or a black tie.
It is often considered as the shoe for professionals they were a dress code requirement for city bank jobs. A little boring, maybe, but it is the workhorse in your shoe collection if your profession involves routine smart attire daily. 
Although Oxfords have their origins in a type of half boot that made their appearance at Oxford University, they are most often found in a shoe format.
Black pumps are the most popular formal shoe choice for women.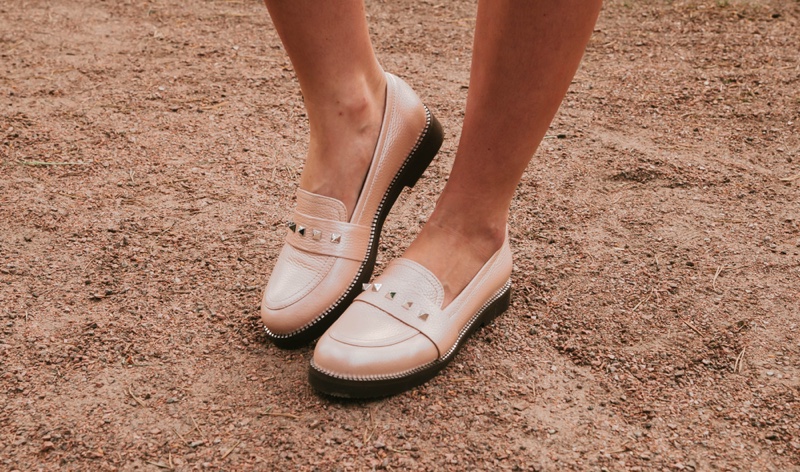 Loafers
There are several different types of shoes according to this type, including penny loafers and tassel loafers. The slip-on has a long history in America and is synonymous with the Ivy League 'preppy' style and Michael Jackson's Moonwalk.
The original penny loafer was made by George Henry Bass, who established his company in Maine in 1876. He is most notably known for his Weejun shoes, a style that was influenced by the Norwegian farm shoe.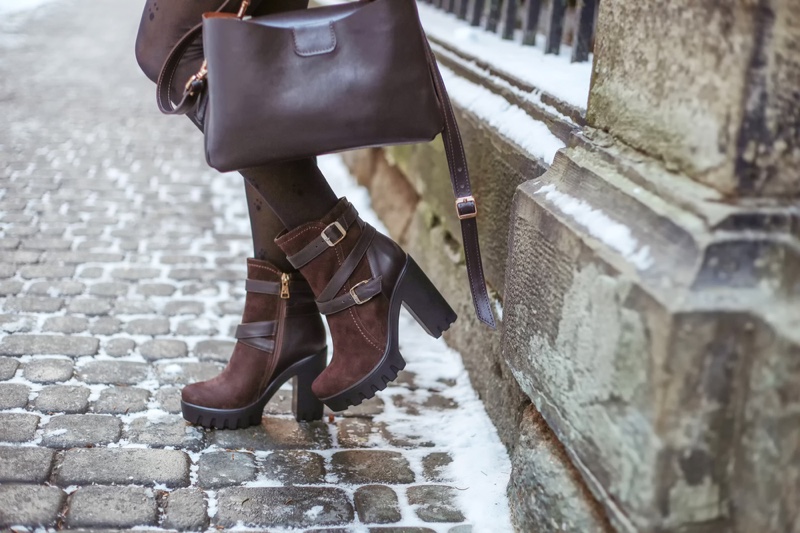 Boots
Whether ankle-length, knee-length, Chelsea, Chukka, or Booties, everyone needs at least one boot in their rack. They can be combined—quite literally—with almost anything, from jeans and t-shirts to corporate attire. 
The most popular boot is the Chelsea boot. Despite its classic design, Chelsea boots are not for everyone. They work well with jeans and chinos, and can also be paired with suits.
For the ladies, over-the-knee boots come and go with the seasons, but is there one type of boot that is always in style? One that hits right below the knee. They can be dressed up or down depending on your mood, and they are always better than a simple, short boot.
If you choose leather or suede, they will remain classic enough to be sported year after year.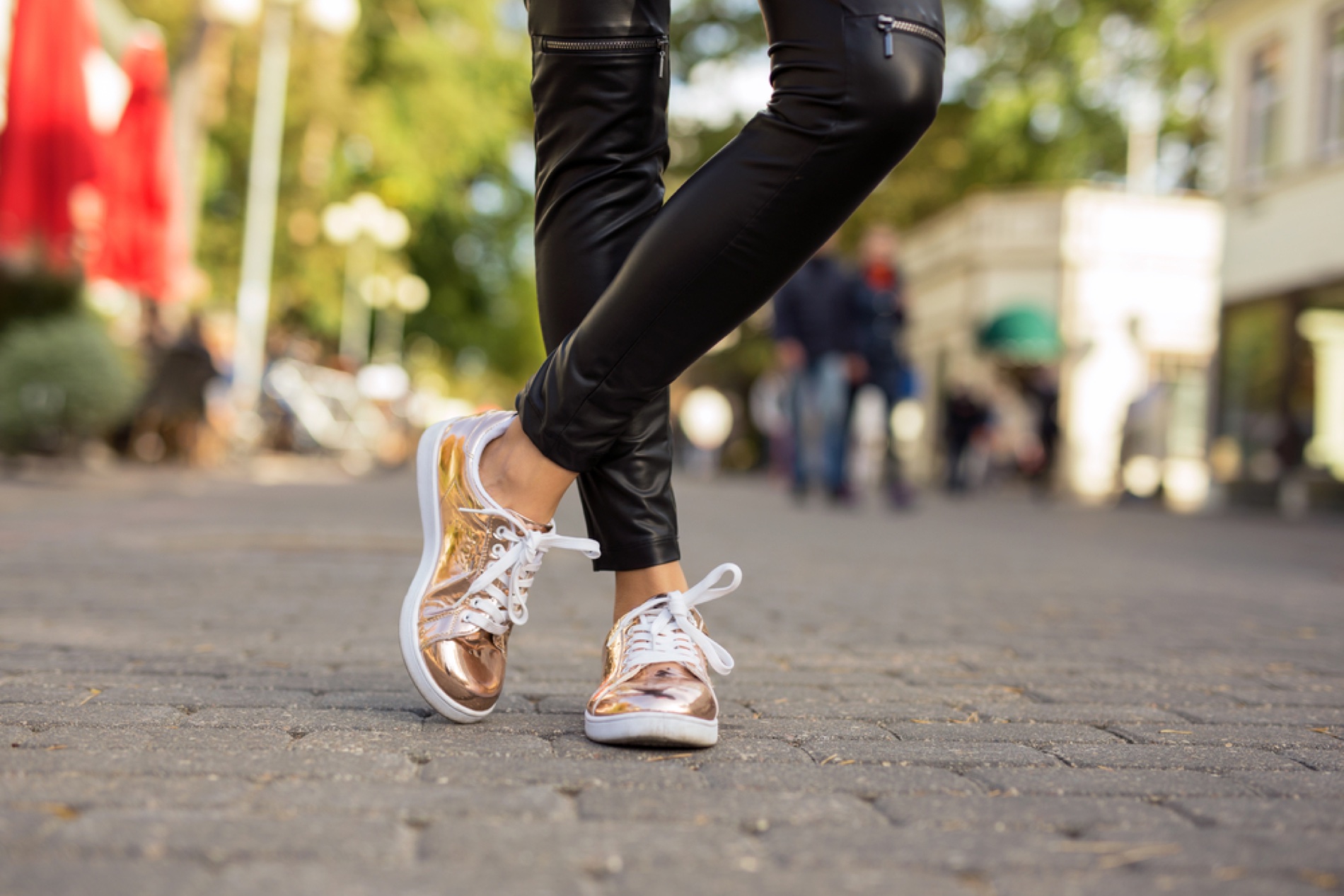 The Casual/Sporty Sneaker
At last, there are the good old casual running sneakers that round out the list of essential shoes for us along with the nice to have. Though not especially used for running these days, these shoes are ideal for casual wear and the athleisure fashion trend.
Whether you are running errands, walking your dog, or hanging out with friends on the weekend, the casual running sneaker may be the most comfortable option available to you. Wear them with jeans and a tee-shirt, a t-shirt and sweatpants, a ball cap, or wear them with ripped jeans and a jacket.
Casual sporty sneakers are one of your besties. Fortunately for us, they are not as difficult to look at as they were in middle school.
Remember, shoes are an investment that can last for many years if you take the right steps while purchasing them. You do not require lots of options; you only need a few that you will be able to wear with a wide range of outfits. You can opt-out of fast fashion and trendy styles and instead select classic options that you know you will be as excited to wear in years to come.