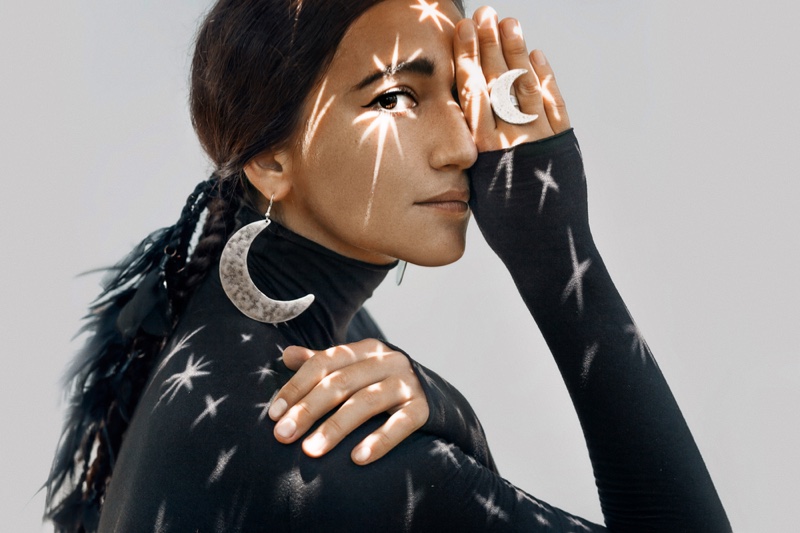 Each item of clothing you choose can make or break your outfit, but even after choosing the correct pieces, your outfit might look like it's missing something. The seemingly insignificant addition of a few jewelry pieces can really elevate your outfit and make it stand out even more. Here are some unique pieces of jewelry that will make your outfit stand out.
Statement Earrings
Statement earrings need to be your go-to if you want to add only one type of jewelry to your outfit. There are many different shapes and styles of statement earrings that could match your chosen outfit and help elevate it. Even though statement earrings can be enough on their own, you can also pair them with some other jewelry pieces. These earrings work best with wide neck, off-the-shoulder or strapless tops.
Stones Jewelry
One of the most beautiful additions to jewelry is stones. Any type of jewelry that has stones added to it, whether they are rings, earrings, necklaces, or bracelets, will most certainly stand out. Stones make the jewelry piece look expensive and different and are definitely something that they eye catches on to. There are many different stones that you can purchase as jewelry. The most beautiful types used are authentic orgonite pyramids which you will find mostly in necklaces. Some people also like to wear jewelry that has their birthstone. These jewelry pieces might be a little more expensive because of the unique stones but are definitely worthy timeless pieces.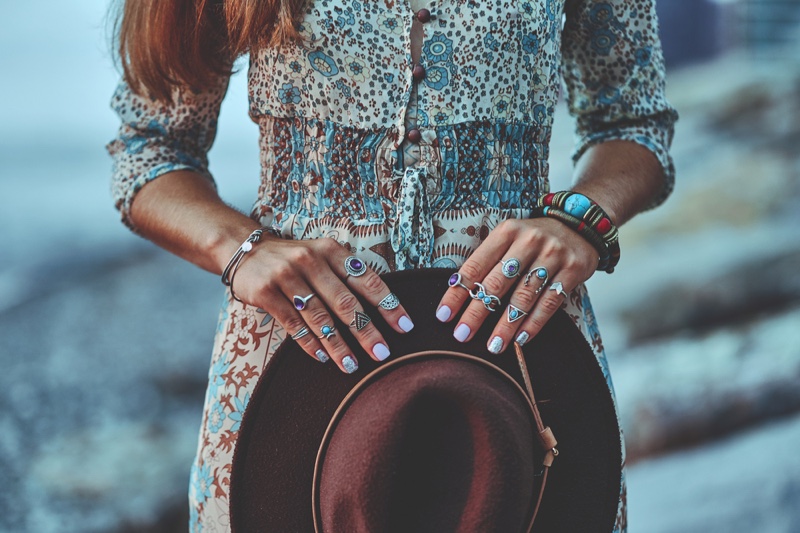 Stacked Rings
Rings are one type of jewelry that can be added to your outfit in many different ways and still make it look just absolutely fabulous. You can go for a simple look jewelry-wise and add a small necklace and a simple ring and call it a day. Or you can choose any type of ring you would like and stack a plethora of rings. There are no rules that you have to follow when it comes to stacking rings. Just add a bunch of rings that you like and if you like the end result, then go for it. This will create a custom and unique look that will definitely make you stand out. You can choose and mix between different sizes, shapes, and styles of the ring to get your own signature look.
Long Necklaces
Of all the different necklace lengths, long necklaces need to be your first choice when you think of making your outfit stand out and look different. Simple and short necklaces definitely do look good paired with certain outfits, but they will not make your outfit look unique and different. You can wear a single statement necklace, or you can layer it with one or shorter necklaces. Big statement necklaces definitely stand out, and most of the time, they are just the addition your simple outfit needs to give it a sophisticated look.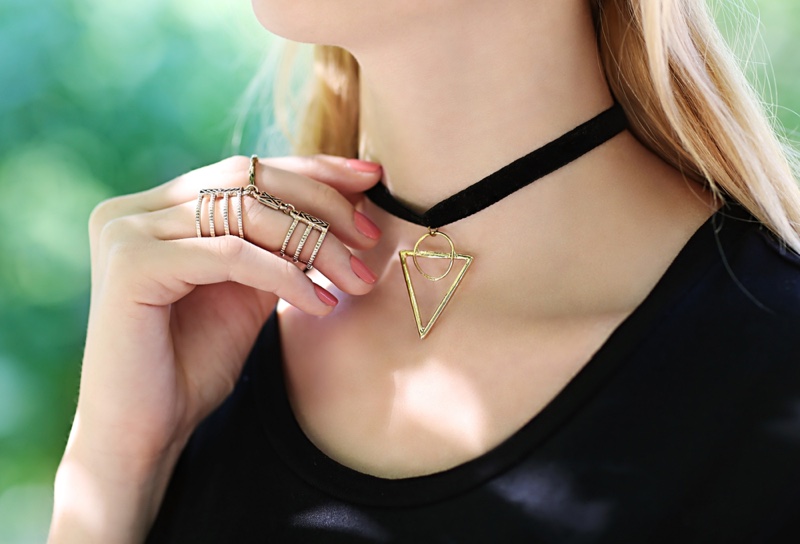 Chokers
Just like long necklaces, very short necklaces make your outfit stand out and look bold and different. Chokers definitely do the trick when you're wearing wider-neck tops as they draw attention to your collarbones. When chokers are paired with a top that exposes your neck, they add a touch of elegance and highlight your face. There are different styles and materials used for chokers, and you can definitely find ones that fit the outfit you're going for. Chokers can also be styled to match your chill or go-to outfit to make it look better and a little bit chicer.
Bracelet
Some people don't go for bracelets anymore and would rather go for watches, but statement bracelets are definitely one of the best jewelry pieces that you can add to any of your outfits. A single cuff or bangle can add just the right amount of luxuriousness and sophistication to your outfit. You can wear a bracelet on its own, or you can pair it with a statement earring or necklace as an easy combination.
There are infinite jewelry styles and types that you can choose from. Layering one type of jewelry in different styles really does look unique and different, which is what you should be going for when trying to make your outfit stand out. A lot of people don't consider this jewelry or an accessory, but hairpieces are equally useful, and when added to your outfit, they can transform you into a real head-turner. Always ensure, however, that you are not wearing too much jewelry, especially if you are not wearing a simple outfit, as it may cause you to look over styled or unfashionable.