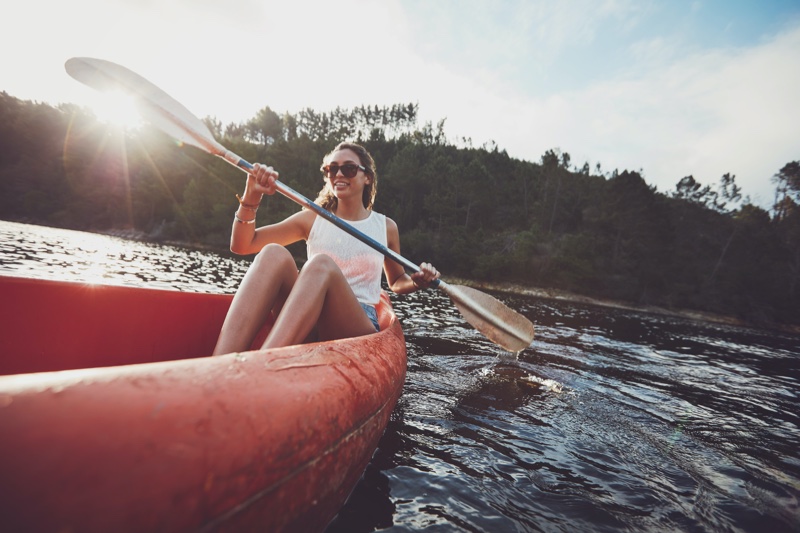 Many people all over the world enjoy spending time in the water, whether it's paddling by the seashore or swimming in the sea. Water sports can be a great way for people to get outdoors and enjoy the sunshine. They also provide an opportunity to play games and socialize with friends.
As an added bonus, water sports can provide a number of health benefits for those involved. If you find this surprising or simply wish to learn more, read on!

Mental Health
Mental health is an essential aspect of our lives, and it can be affected by a variety of different things. Water sports can provide an excellent outlet for stress and mental health problems. When people are feeling anxious or down, these activities can help them focus on something else and take their minds off their issues. Participating in water sports can improve moods, increase self-confidence and make people feel more relaxed.
Water sports can be a healthy way of making yourself tired. This can help you sleep better and awaken feeling refreshed. In turn, this makes it easier for you to focus at work or school. A group activity can be a great way to meet new people. People who participate in them tend to have more friends and socialize better than those who don't. This improves people's mental health by giving them opportunities for fun, friendship, and a sense of belonging.
Canoeing
A canoe is a small, narrow boat that usually seats one or two people. It's pointed at both ends and has open tops. Canoeists use paddles to move the boats through the water. The person sits in the bottom of the canoe and uses their body to balance it as they move forward. The high number of visitors to WaterSportsWhiz.com demonstrates peoples' desire for online resources about canoeing, kayaking, and stand-up paddleboarding. People want to access tips and tricks, how-to's, product reviews, and detailed buying guides.
There are some significant advantages to doing this sport, including:
Improved cardiovascular fitness (heart and lungs)
It involves many different muscles working together. This improves muscle tone throughout your entire body
regular canoeing can result in lower blood pressure and cholesterol levels, which reduces the risk of heart disease or stroke
It's a great way to raise your body's metabolism, so canoeists burn more calories than runners. This means that it's less effort to maintain their ideal body weight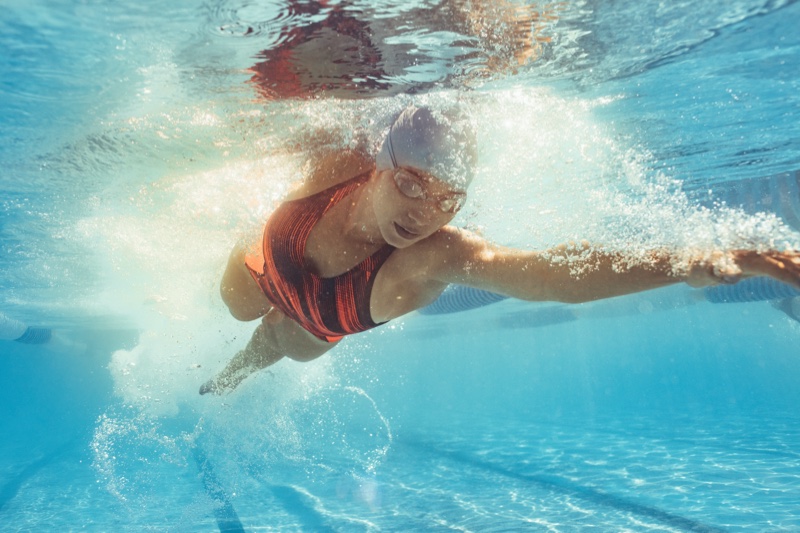 Swimming
Swimming is a sport that involves using special strokes to move through the water. One can do it in a pool, ocean, or other body of water. Swimming is a great form of exercise for people of all ages and fitness levels. It's gentle on the joints and muscles, making it ideal for those with arthritis or other joint pain.
Swimming strengthens the heart and lungs, improves cardiovascular health, and helps reduce stress levels. Additionally, it's an excellent way to stay cool during the hot summer months.
Sailing
This is a water sport that's perfect for those who want to enjoy the wind and waves. When sailing, your body works hard to stay upright in the moving boat. This requires constant movement and muscle use. All of this activity helps to improve your heart health, increase your overall fitness level and lower your blood pressure. Additionally, sailing provides an excellent aerobic workout that strengthens your heart muscles and improves circulation.
Sailing is a great way to burn calories and to help you sleep at night. It can reduce your stress levels by providing an opportunity for quiet reflection on the water or social interaction with others.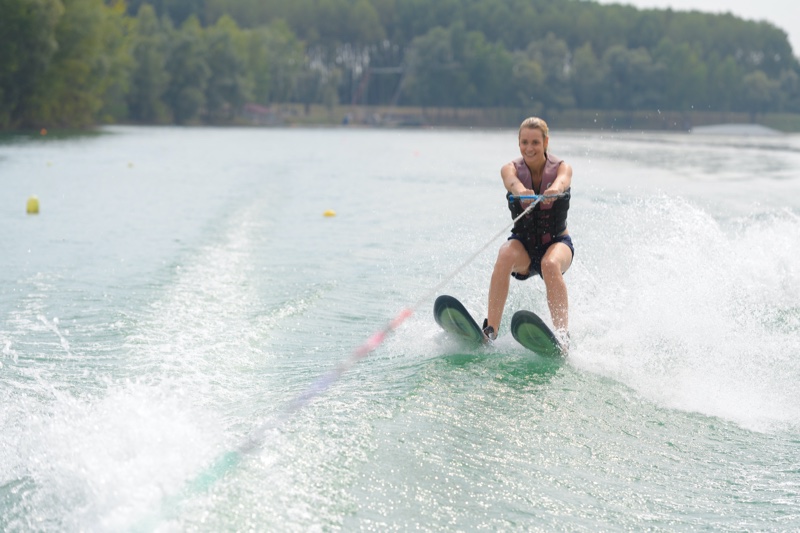 Water Skiing
This is a water sport where the person wearing water skis must be towed behind a boat. The towrope will have either one or two handles, and it can pull the water skier across the surface of the water at high speeds. Water skiing requires balance, strength, and endurance. It also requires skill in order to maintain control over your speed and direction while being pulled across the water's surface. It can be done for fun or as a competitive sport. Some of the health benefits include:
increased heart rate, which helps give you better cardiovascular conditioning
improved muscle tone
improved balance and coordination (which helps develop motor skills and hand/eye coordination)
improved moods because it brings you in contact with nature while engaging you in thrilling activities
it involves all muscle groups in your body from your head down to your toes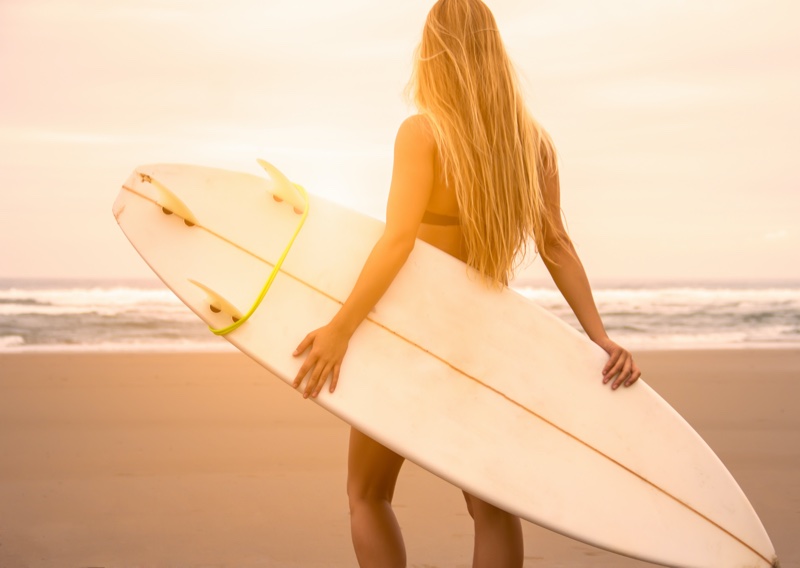 Surfing
Surfing is a type of water sport in which the person rides on the front or face of a moving wave using a surfboard. The waves are formed when the wind blows over long distances across seas or oceans. In turn, this causes ripples on their surface which then develop into waves. Surfing requires good balance and coordination in order for you to stay on top of your board. It's important to know how to swim before starting this sport since it takes place in an open body of water that could sometimes be deep. The best times for surfing occur during tropical storms. At these moments, there are big swells with powerful breaking waves that can reach heights of between 20-40 feet.
When you surf, you're working out your whole body. This is great for your core muscles since you need to keep your balance on the board. It also works out your arms and legs as you paddle through the water to reach the wave. Because surfing takes place outdoors in the sun and ocean air, it provides a good dose of vitamin D, which is essential for healthy bones. Being in the water also helps improve cardiovascular fitness and lung function.
You may also wish to check out such activities as windsurfing, kite Surfing, bodyboarding, skimboarding, and wakeboarding. As we've learned, there are multiple payoffs in terms of health when you regularly engage in water sports. This covers both our physical and emotional well-being. It can be fun, competitive, exhilarating, and enjoyable time after time for all those involved.