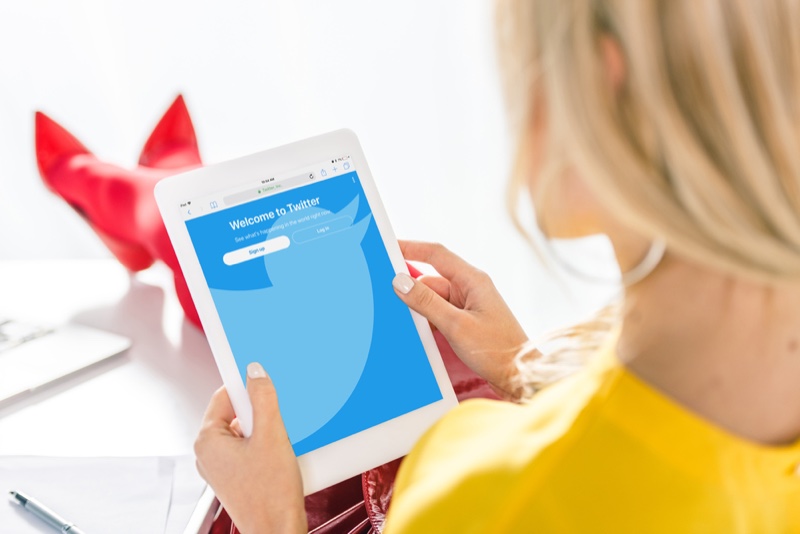 Profile Creation
This stage is deceptively simple, but on it, you lay the foundation for future marketing. Creating a profile, you need to take care of your profile first. 
1. Username
The username you choose is essential because it becomes the tag in other people's tweets. Use the name of the company or brand to make it easier to recognize you. The username can be up to 15 characters long. 
2. Profile photo
In a personal profile, you use absolutely anything as a profile photo, but for brands, it is better to use something familiar to customers, like a company logo. This way, visitors will recognize you right away without even having read the profile.
3. Bio
The description length is limited to 160 characters. Therefore, write only what is most relevant and best attracts attention. Try to put the main thing about your brand, product, or service in one phrase. Also, to increase engagement, you can tag other people or use popular hashtags:
4. Location
For the convenience of your search, indicate your location: this way, you will not miss those who are looking for a product or service in your city.
5. Website or Landing page
Your sparkling tweets should lead users to your account, and your account – to a product or service, and so add a link to your website or landing page so that everyone can get in touch with you and find you on other social networks. Having a separate landing page for this kind of traffic makes life easier for both users and you.
6. Header
Limitations on the number of characters make you resort to all available means. The image in the header can be changed regularly (but do not do this with profile photo) and thus report on the news of your industry, the latest achievements of your company or its employees, and more. So that is how you will keep subscribers up to date, even if you have got many of them.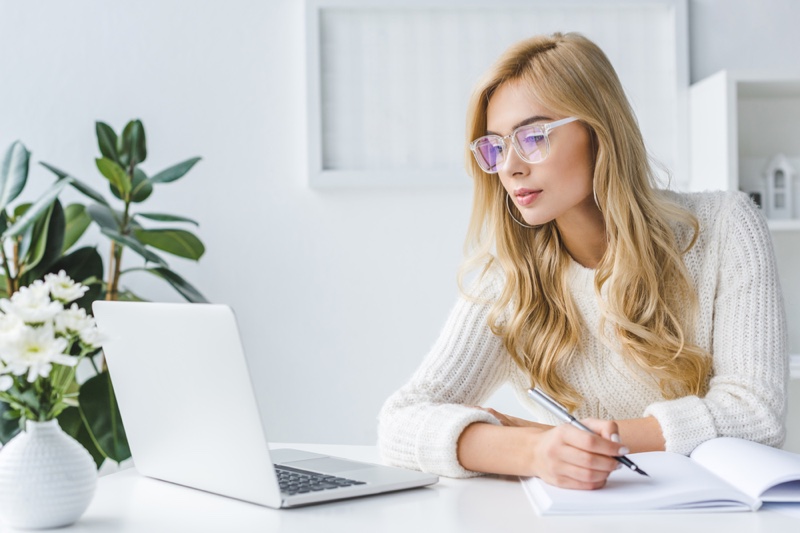 Twitter features and tips
1. Event Hashtags
Make a plan for the placement of content. Create it in advance, especially when it comes to holidays or special events, to have time to work on it, and get the most out of trendy hashtags and themes. For example, New Year tweets should be ready in early December. When the holiday draws near, use popular hashtags and do real-time marketing. So you post the content when the hype is in full swing, and not be late.
2. Conversations
Many Twitter brands are one-dimensional: their tweets consist only of titles with links, jokes, or inspirational quotes. But Twitter is a space for communication.
Write about what they want to answer. New content attracts attention, and people like to feel involved. Therefore, for it to be answered, the content must be compelling – entertaining or informative.
Don't be limited to links: add your thoughts. To use the full potential of the platform, write how interesting the material you are referring to is: people need to know this before they click on the link. Your thoughts here are like a cover for a book, and whether we like it or not, people judge a book by its cover. Therefore, your comment makes the post more useful. A great way to build your audience on Twitter is by having your best performing tweets automatically posted again to maximize your engagement and impressions – without you having to lift a finger.
Answer others. Marketers often only care about the number of subscribers, but without involvement, it's just a number. From the very beginning, Twitter was created for personal communication, and you should engage your audience daily. Your subscribers' tweets are a storehouse of information about their interests, needs, preferences, and so on. Read, study, and offer right what they need.
Speak directly with users. Studies show that 42% of consumers wait for an answer on social networks within an hour. Answer quickly and politely, as you would answer in person or by phone. It's nice when people share your tweets, like and follow you, and to make subscribers happy, you should answer them the same: tag them, including @mention, and get some traffic for them too. You can also tag people in photos when appropriate.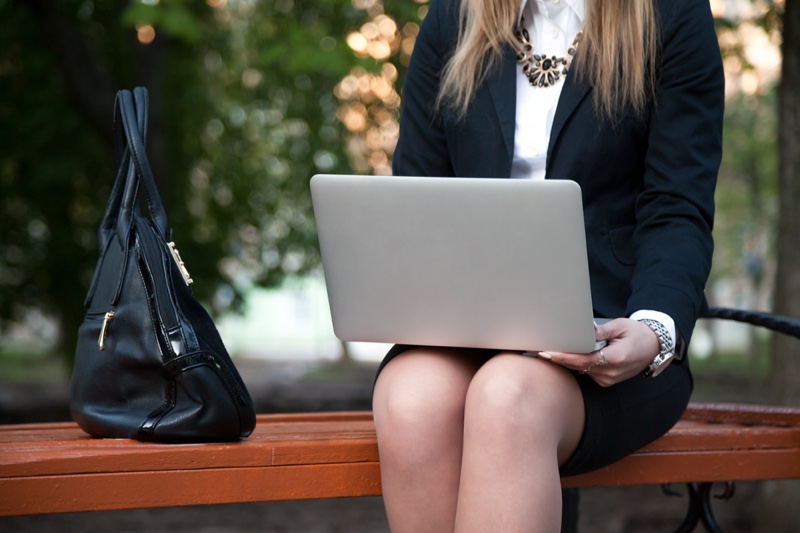 3. How to make people share your tweet?
Write short tweets. The shortest tweets are shared more often. 

Ask for a retweet. After such a request, the percentage of retweets rises by 23 times. 

Show your personality. Your tweets should have character: Twitter users want to chat with real people. For example, mention something unusual that you enjoy doing.

Use marketing tweets. When you want a particular tweet to reach a larger audience, you can pay to get it on more people's feeds. Promote specific tweets: this will be shared more often.
4. Video
Twitter is not the most popular platform for video marketing, but you should not neglect it because there are several options for working with video.
If you want to make your answers more personal and customized, record a video instead of a standard tweet. Video responses engage better and better stand out and allow the brand to gain a human face. Very few brands record video responses so that this approach will give you an edge over your competitors.
This tactic takes communication with clients on social networks to a new level. If your brand is more or less known and you have a lot of subscribers, they probably have questions for you – and you can answer them on Twitter. Many brands already answer questions in chat rooms, and the video will enliven this process and make the user experience even more personal.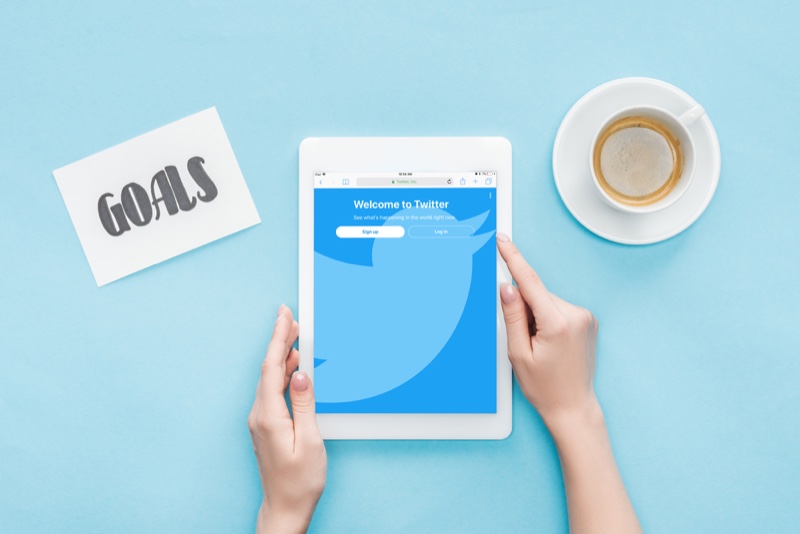 People love content that teaches them something useful, and Twitter is a great platform to host such content. Thirty seconds – it would seem too little to reveal your topic entirely, but in practice, thanks to this restriction, videos become more comfortable and, therefore, more understandable.
One of the best promotion strategies is to inspire anticipation and make people talk about you. Teasers are short videos so that you can keep them in 30 seconds. They can be used when you release a new product, content, organize an event, or anything else you want to make a fuss about. The teaser should have enough information for the audience to become interested and wait for the appointed day.
Most people who see your tweet are followers. However, you can tweet on a popular topic or include a popular hashtag so that this tweet appears in the feeds of millions of users. To make these tweets better involved, use video instead of plain text or images.
Something extraordinary happened, and your story will be believed only if you record it? It happens, and it's the perfect opportunity to make a video for Twitter that can become viral and get everyone's attention.
To attract many subscribers and buyers, each brand needs transparency, and one way to achieve it is to shoot a video about what is happening in your company behind closed doors. You do not need expensive equipment and professional lighting: a "raw" honest footage increases brand loyalty. With Twitter, this is especially simple: click on the "Record" button and then send a tweet. This can be a clip from your team meeting, or the process of creating a product, or some other part of your work that is usually not visible to customers.