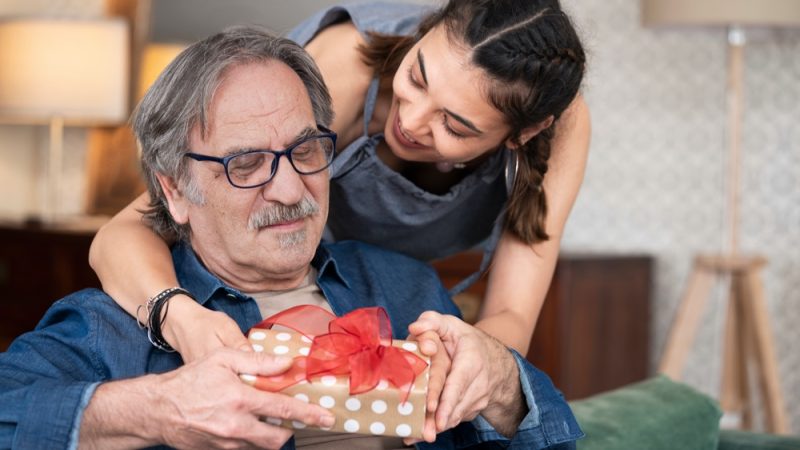 If you're looking for a simple and easy Father's Day gift, you can pick up a tie or a joke book. Most dads, however, will prefer something more unique and useful. This guide to fresh Father's Day outfits will help you find stylish clothing for your dad. When you see how much your father loves your gifts, you'll make it an annual tradition to skip the novelty presents and shop for men's essentials.
Buy a Pack of Men's Basic Tees
Shopping for men's clothing doesn't have to be complicated. You'll find a great gift if you think about what every man needs for their closet. All guys need basic tees. After all, shirts are the foundation for creating a fresh and flattering men's outfit.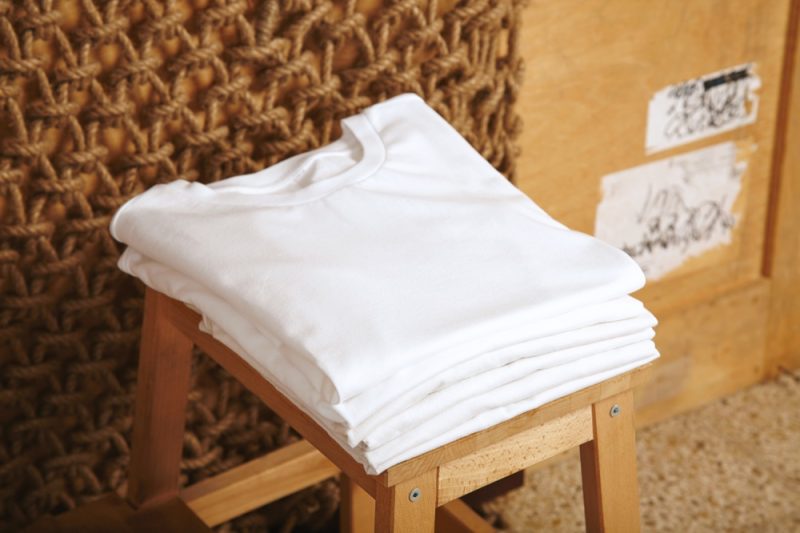 You can accent your dad's signature style or show him how to dress like a trendsetter with a pack of men's basic tees. The best part about buying a bundle of shirts is that all guys could use soft t-shirts in their wardrobe, including your dad. They're affordable; adding them to a gift basket or creating a few outfits for your pop without breaking your budget.
A pack of black t-shirts in crew neck or v-neck style makes an excellent foundation for an ensemble. Other popular and attractive colors in men's tees include white and charcoal. Each dad has his look, which means you may look for something different from a classic tee.
Tall tees and polos are perfect Father's Day gifts. You could also try a pack of short-sleeve henley shirts or pocket tees. These styles look flattering in colors like navy and heather grey.
You'll also find these shirts in shades like light blue and oatmeal. Consider getting your dad some shirts that will upgrade his wardrobe for summer or fall. Expand his fashion horizons with colors or styles he's never worn before.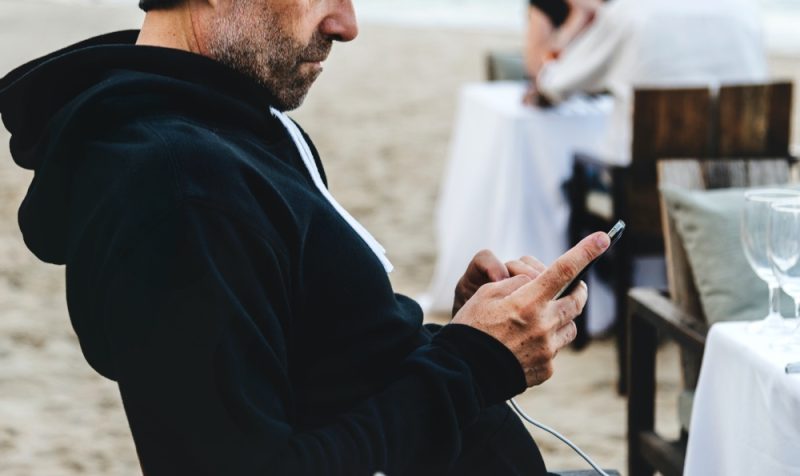 Shop for Stylish Layers or Outerwear
If you're shopping for an entire outfit for your dad, it's a good idea to think in layers. Every guy likes soft and durable long-sleeve crewnecks because they're an excellent choice for nightwear. When the summer is over, they'll help him transition to the cooler months, where he can wear sweatshirts and jackets.
You can opt to keep your dad warm with a new hoodie instead. A black zip-up hoodie is always suitable and may even help update your pop's style. Other ideas for stylish top layers include pullover hoodies and long-sleeve hooded shirts. At the same time, some dads will need a lightweight, trend-forward jacket to get them through summer.
Light bomber jackets and classic denim jackets are always an excellent choice, no matter your dad's age or lifestyle. He may also look good in a coach jacket or a lightweight neutral-colored overshirt.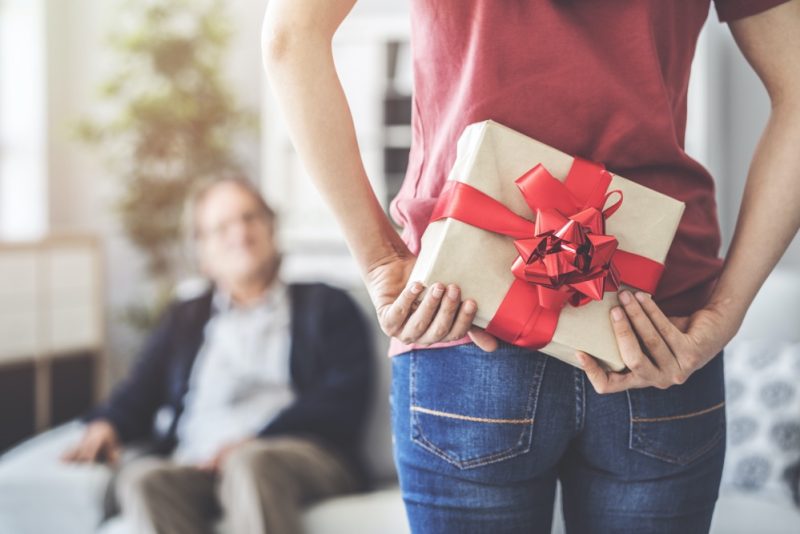 Get Him New Socks
Nothing says "dad" quite like a pair of comfortable crew socks. Buying a pack of socks is a great Father's Day gift he will enjoy. A large bag of black or white crew socks will help protect his feet and wick moisture for a long time. Or buy a pack of ankle socks or crew socks in various colors to allow him to create a new foundation for his wardrobe.
When you're not sure which styles to get, other than white or black, remember that most guys like wearing solid-colored socks. Light blue and dark blue are two shades that match most shoes and pants. Other ideas for fresh sock colors include military green and garnet red. Make sure the socks you buy are cushioned enough to keep your dad's feet feeling comfy.
Some stylish socks come with exceptional footbed, heel, and toe cushioning for extra comfort. Features like seamless toe closures can help ensure your dad doesn't experience rubbing or irritation. If you want to make your dad feel more than appreciated this Father's Day, look to buy socks that donate a portion of their sale proceeds to nonprofits.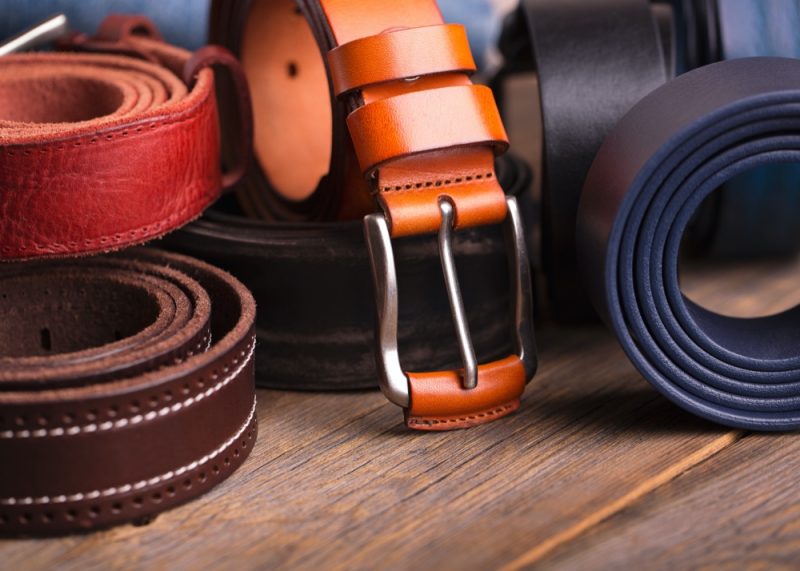 Add Something to His Work Wardrobe
Dads take pride in their work, which means it's always a great idea to invest in his weekday wardrobe. Whether he needs something durable or professional in his closet, you can find something to make him feel comfortable and confident on the job. Chain bracelets and necklaces add classic and understated sophistication to any men's look.
A leather-strap watch or a stainless steel bracelet can make for a handsome accent to a casual button-up shirt or a business suit. A pair of polarized sunglasses will make him feel stylish. If you're still looking for inspiration, you can add a double-prong faux leather belt to your dad's professional closet or a casual reversible belt.
Beaded bracelets and leather bracelets with stainless steel accents will add a youthful sense of style to your father's wardrobe. Instead of the tie, you can buy him fashionably angular glasses with blue-light filters. Finally, don't forget about canvas and leather backpacks — popular for toting around travel items and tablets.
Shopping for a Classic, Stylish Father's Day Gift
Your dad deserves a great gift this Father's Day. The best way to make sure it's well-received is to buy something he can use. The ideas in the guide above will help you shop for something your dad enjoys. Think about what makes him look and feel great when working or enjoying leisure time.
Once you find the best clothing and accessories, include a heartfelt note or card with your bundle. Don't forget that he'll appreciate you delivering it in person. No matter what kind of dad you have, clothes and time with family are something to be treasured.