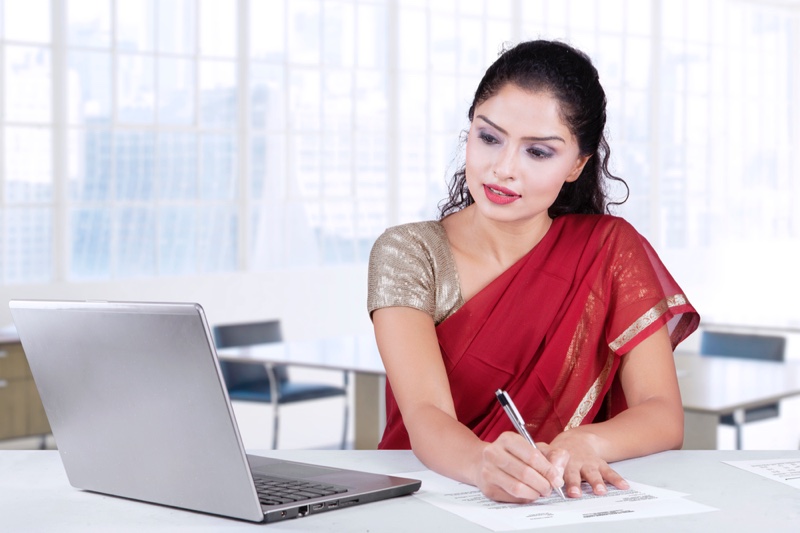 Looking good in your office wear helps you outshine your colleagues and gives you a boost of confidence. The workplace attire for Indian women is trendy and comfortable. Either it is a traditional saree or a modern business suit make sure it is descent, work-appropriate and portrays your personality. The growth of the internet has led to a diverse fashion growth. This has brought a lot of stylish designs to incorporate in the Indian fashion industry. Hence Indian women are open to wearing more modern designs fit for the office. They focus on the outfits that are stylish yet professional to add to their office wear collection. Here are some of the modern and ethnic outfits for the Indian woman to adorn to the office.
Salwar suits 
The salwar suits are ethnic multifunctional attires that look beautiful when adorned. It is a versatile outfit with its various categories and it has many ways to pair it with other outfits. Some of the formal salwar suits that you can invest in are straight cut salwar suits, Punjabi suits and pant style salwar suits. They are stylish, comfortable and professional. As you adorn to this suit you will outshine yourself. When you have office parties, choose some pastel shades of some of your salwar suits to look stylish and every inch professional. Talk to your designer on where to get an office salwar suits or buy ethnic wear at stylecaret.com. Do not shy away from traditional handloom prints for office salwar suits. 
The saree 
The saree is good apparel in the Indian culture and a perfect office outfit. It enhances your personality with how elegant and stylish it looks. Just as the salwar suits it is a traditional outfit that is considered as trendy and descent for the workplace. As you pick your office saree avoid flashy colors for the workplace and choose the fabrics depending on the season. A cotton saree is best for summer while a silk saree for winter will work best. As you adorn your saree to work, ensure that you have minimal makeup and accessories for it will make your outfit look like party wear. To add that extra dimension to the saree outfits for work use minimal accessories and light make up.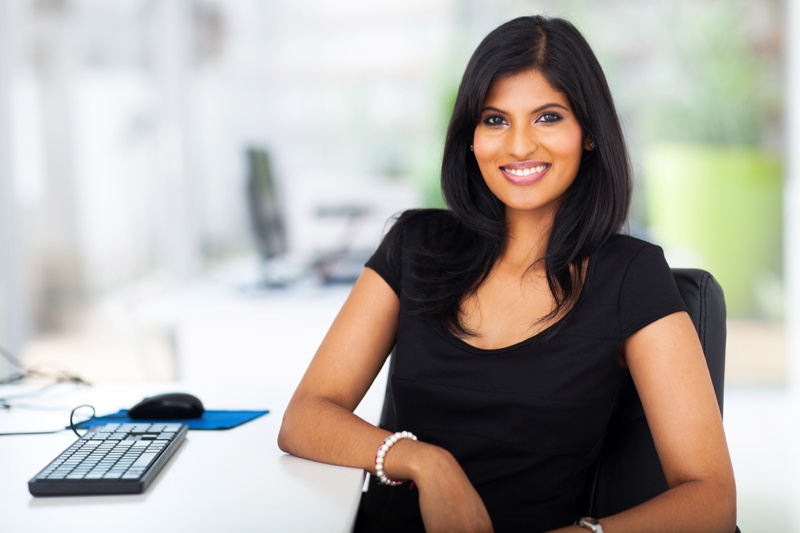 Casual wear 
Do you have a Friday wear concept at work? Most offices allow the casual look on Fridays as people ease through to the long weekend. Although jeans are the casual outfit that people love wearing especially on a Friday. Confirm that it is allowed as part of your office dress code. Then you can style it with a white t-shirt and black blazer with high heel peep-toes. This gives you a professional and yet casual look for a Friday office look. At the same time ensure you take time to get well-groomed during the weekend. Go for your manicure and pedicure appointments among others. Since this is part of the professional look other than the outfits. 
Kurti and cigarette pants 
This pair is an indo-western office look that transforms the Kurti into superb formal wear. Adorn this look to the office and show of this Indian detail with a tinge of western influence. Enjoy the comfort and style of the cigarette pants and this evergreen long Kurti to your office. Another popular look for everyday wear and office wear too is the long Kurtis with leggings that have gained popularity in India. To achieve a professional and elegant look with this pair. Make sure it suits your body type and style. Since not all trends that are seen in magazines with models posing on them will make you look perfect.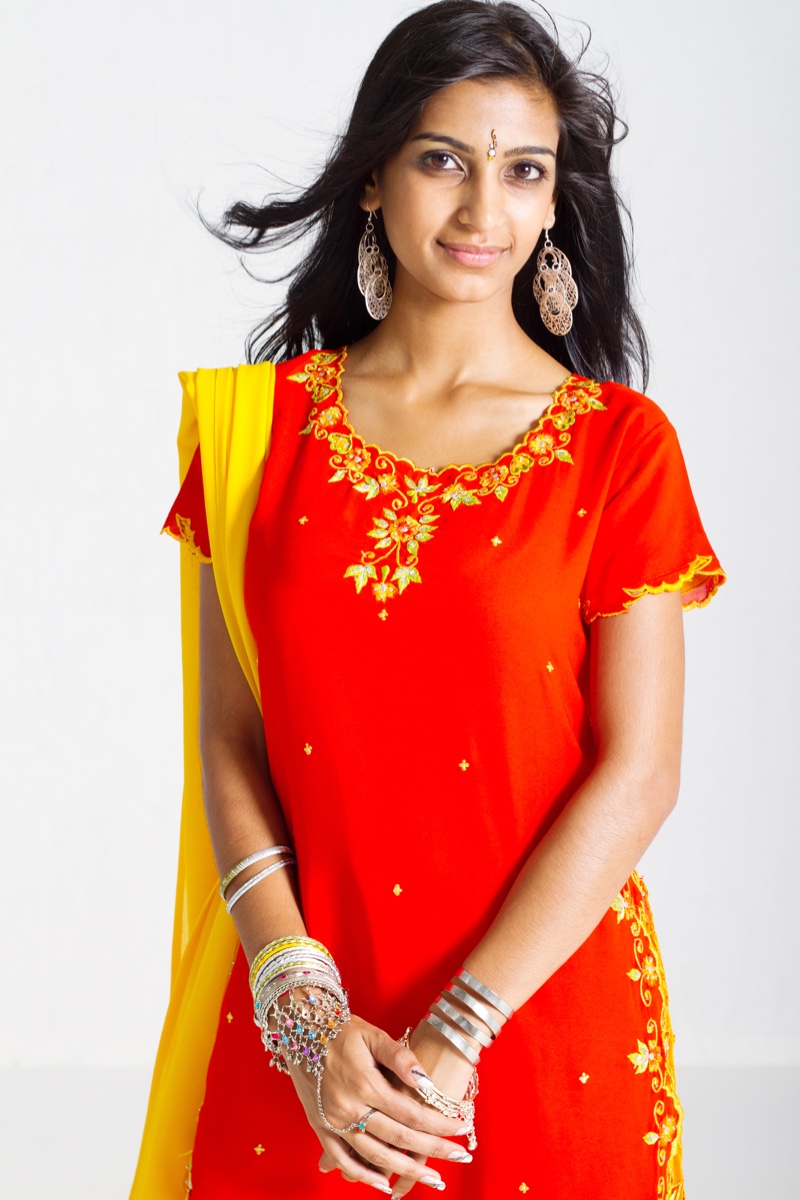 Palazzo pants 
Do you have to do a presentation day at the office? Get your palazzo pants and blouse and nail that presentation. Iron your palazzo pants and blouse to give it a polished look. This makes you look expensive and dressed up for a confident and productive day at work. There are many ways you can style your palazzo pants to look amazing. For instance, you can pair a single color palazzo pants with a printed blouse. Alternatively, striped palazzo pants will still work best with a plain blouse. This style works for that important meeting and is spot on as well.
A black suit
The black suit is a perfect corporate look for women. Whether it is a black trouser suit or a black skirt suit they never go out of style. The black suit with a white shirt is best. Optionally try out a pencil skirt with a collared colored shirt and blazer for a more feminine approach. As you adorn to this look your shoes should complement your outfit. Shoes are an important accessory as good as the choice of clothes you choose for work. This is because shoes ruin or make your overall look. However, for a brighter shoe ensure it color coordinates your outfit.
Trouser and formal shirt 
Although in India ethnic outfits are favored to the modern formal outfits for the office. In most cities where fashion has grown women opt for trousers and a formal shirt. Not that they do not wear ethnic pieces, it's just that they prefer modern and fusion looks. Have one designed for your height and body frame and in vibrant colors? Remember the colors need to look appealing to get the right attention and authority at the work. Pay attention to how you dress your trousers and formal shirt before heading out to work. Accessorize this look with a thin leather belt and a comfortable pair of heels with the right make up.
In conclusion, there are many different types of office wear for Indian women. Especially, modern and indo-western trends keep emerging every day. All in all, the clothes you wear must fit you well. Ensure that they are not too tight or loose on you but just right. This will make you feel comfortable and descent as they suit you well.