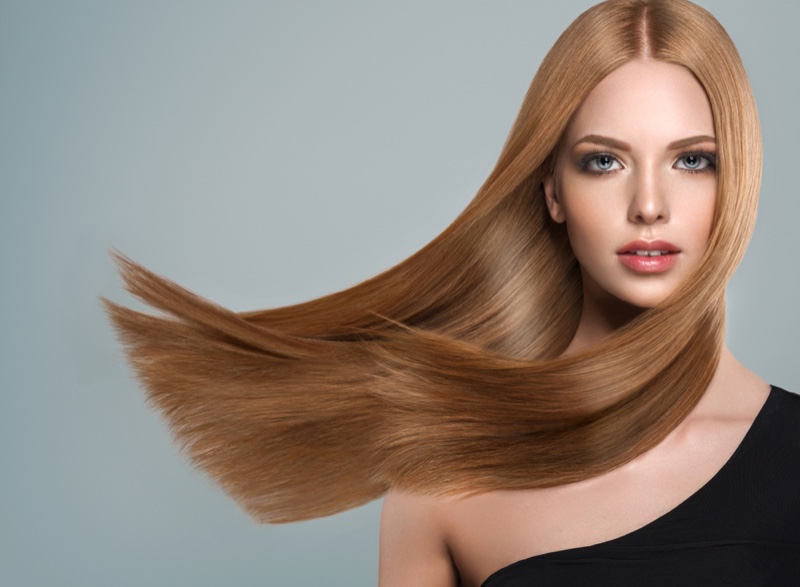 Amidst all of the isolation and anxiety of the past few months, your beauty habits may have begun to litter the proverbial wayside. But now that salons are reopening, a high percentage of the population is eager to return to their normal scheduled programming. Salons have changed, however, just like going to the movies or shopping for Gucci shoes. Let's look at some of the ways #salonlife is different now, at least temporarily.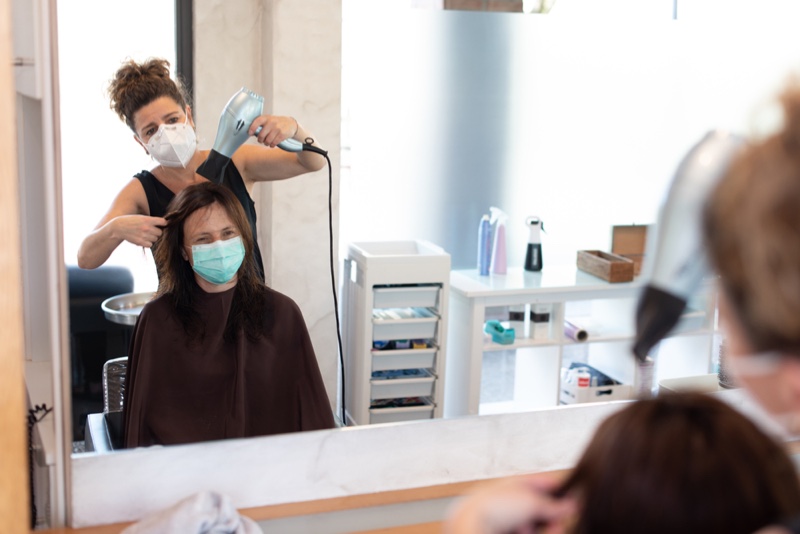 Masks are Mandatory
For many salons, face masks must be worn by all employees and all customers–at all times. This can cause anxiety on both sides of the chair. For the customer who books a two- to four-hour appointment, she wonders how she is going to deal with wearing a mask for that long. And won't the straps get in the way? The stylist, on the other hand, is looking at wearing a mask for nearly eight hours–in some cases, longer. After approximately two months of not working, she will already feel aches and pains as her body gets used to standing and working with hair again. The added stress of breathing through a mask and having its straps potentially tug on her ears all day may be absolutely overwhelming. If masks continue to be required, hopefully manufacturers will engineer solutions to alleviate these hardships.
Some of the Perks Are Out
Many salons aren't currently offering beverages or snacks to their customers. Gone are the glasses of wine (or harder stuff). There are simply too many contamination issues, and the client would have to remove her mask to sip at a beverage. While it's true that a hair salon is not a bar, this cuts into the relaxation for the customer who might traditionally use this time to unwind and escape.
Waiting Outside
Salons are implementing a one-client-at-a-time policy. This means that each stylist or technician can have one client inside the building at a time. There is no longer a waiting area where guests can leaf through magazines waiting for their appointment. Will the waiting area return once a viable coronavirus solution has been found? We can only hope. Currently, however, the customer is asked to call in when they pull into the parking lot, and the receptionist will call them back when it is time to come into the air conditioned salon.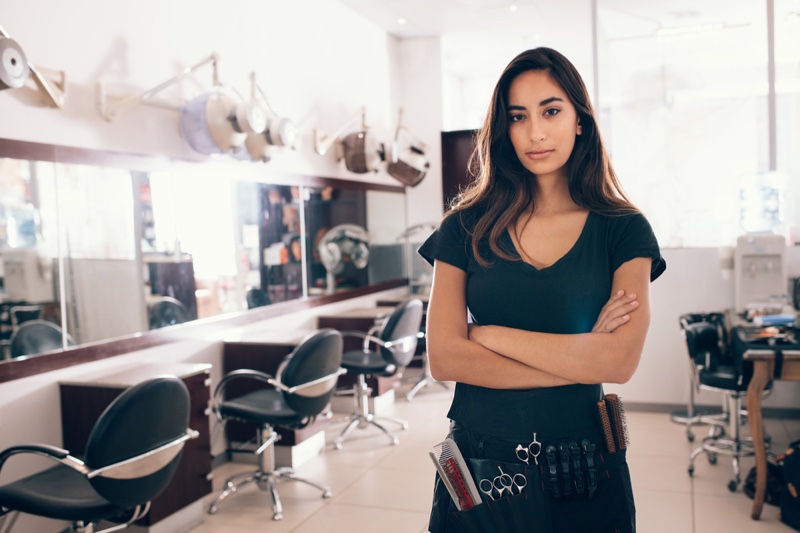 No Double Booking
This one cuts into the bottom line of stylists accustomed to the practice of double-booking. A stylist with an assistant will frequently work on more than one client at a time. While one customer's hair is processing a color treatment, the stylist can work on another customer's hair. While the second customer's hair is processing, the stylist can return to the first customer. This allows the stylist to make more money than she would make if she had to sit around and wait during downtime. Unfortunately, with the one-client-at-a-time policy, double booking is on hold. This takes its toll on the bottom line of both your stylist's salary and the salon's ability to pay the rent, and it is a practice that all in the industry hope returns soon.
Elevated Cleanliness
Hopefully your regular salon already practiced high levels of cleanliness. In fact, the industry as a whole places a heavy emphasis on sanitation. Salons are usually state-regulated, and much of the initial training a student receives in cosmetology school is geared towards this subject. However, there's a good chance that your salon has implemented even more strict procedures. The stylist's workstation will be completely scrubbed down between clients, and common areas such as restrooms will be cleaned more frequently. Your local salon's owners and employees are heavily invested in not becoming a hotbed for the spread of illness; their livelihoods depend on being able to remain open.