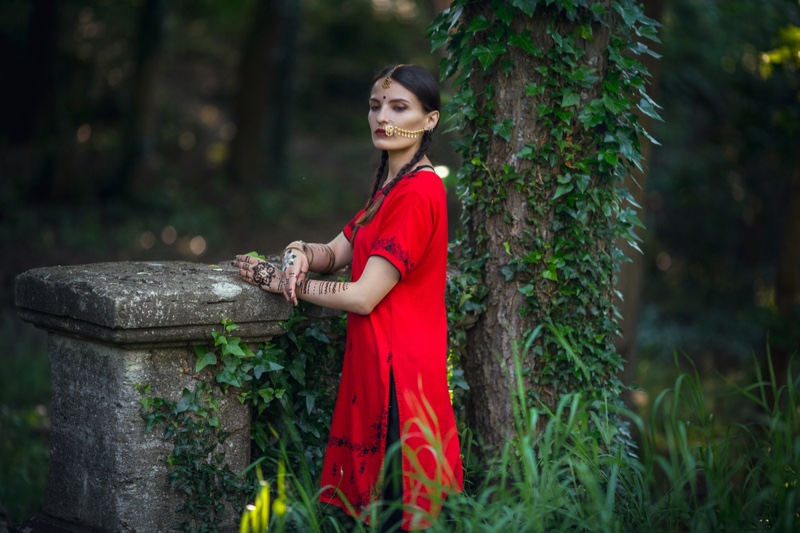 The wedding Kurtis is known to be paired with fashionable bottoms such as the jeggings, treggings, linen pants, palazzos, and culottes as well as the tunic kurtas. In addition to all this, the kurti can be worn in new ways of mix and match to bring out a trendy chic statement. To pair up your kurti by adding on interesting attires other than pairing it with the normal jeans and leggings, you can do a mix and match. If you have a lot of Kurtis in your wardrobe, you can match them up to create endless outfits for various occasions.
Kurti and Palazzo pants
The matching of the Kurti with Palazzo pants is a trend that has already caught up globally. This match has been worn by celebrities such as Selena Gomez. And has been on the catwalk of many fashion events locally and internationally. The palazzo pants match well whether in contrast colors of full flared palazzo to the elephant one. This match works well with the kurta too.
Kurti Dress
There are over fifty different types of Kurtis, and most of them are long especially the ethnic type. Hence wearing the kurti alone as a dress is another beautiful way to style as a ready to go outfit. This is good for a party and casual wear. It also works as an everyday look during the summer when paired with cute sandals. Any fabric works for this type of kurti like cotton, denim and georgettes. This look can be styled by adding a belt to accentuate the look and heels for a classy and stylish feel.
Kurti and skirt
This match is a perfect combo for Kurtis for the wedding. Wearing the skirt as a bottom to match up adds flare and flow to the outfit. The best Kurtis to use for this match are the long Kurtis so as they are matched with a long maxi skirt. The two of these combined makes your outfit look like a princess dress or a bohemian princess. The Brocade kurti is a good example to pair a skirt with for this look. Depending on the fabric used you can pair it up to give a casual look or party like theme.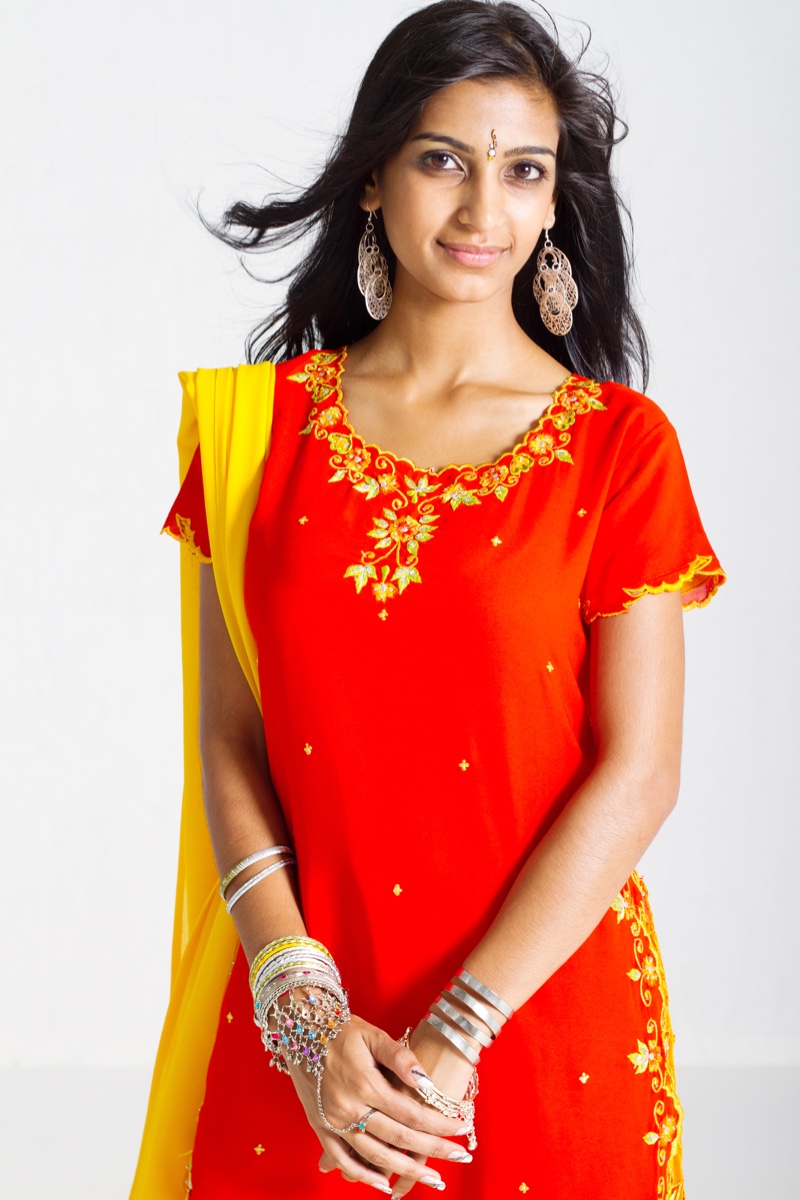 Kurti and vest
The new contemporary styles that are trending right now have improved the kurti styles. The vest can be your jackets, denim waistcoat, or casual vests in the closet. Wearing these vests on top of your kurti attire and pairing it up with stylish pants like the palazzo and dhoti. Will make you stand out in an evening event and also at a party. Similarly, you can get embroidered vests that are designed in India and mix and match them with a plain colored Kurti for a modern and stylish look. Dhoti pants complete this kurti based outfit.
Patiala and Kurti
Most Indiana women prefer buying a complete Patiala suit to wear to occasions. However, pairing a Kurti with Patiala pants brings out a fresh trendy look. The combination is favored by Indian middle-aged women to wear to formal events. The kurti has made it possible for them to style themselves in different mix and match attires to have a personal identity look that matches up to their personality. Mixing up the colors and patterns of the Patiala and Kurti creates an eccentric look and makes you stand out in ceremonies.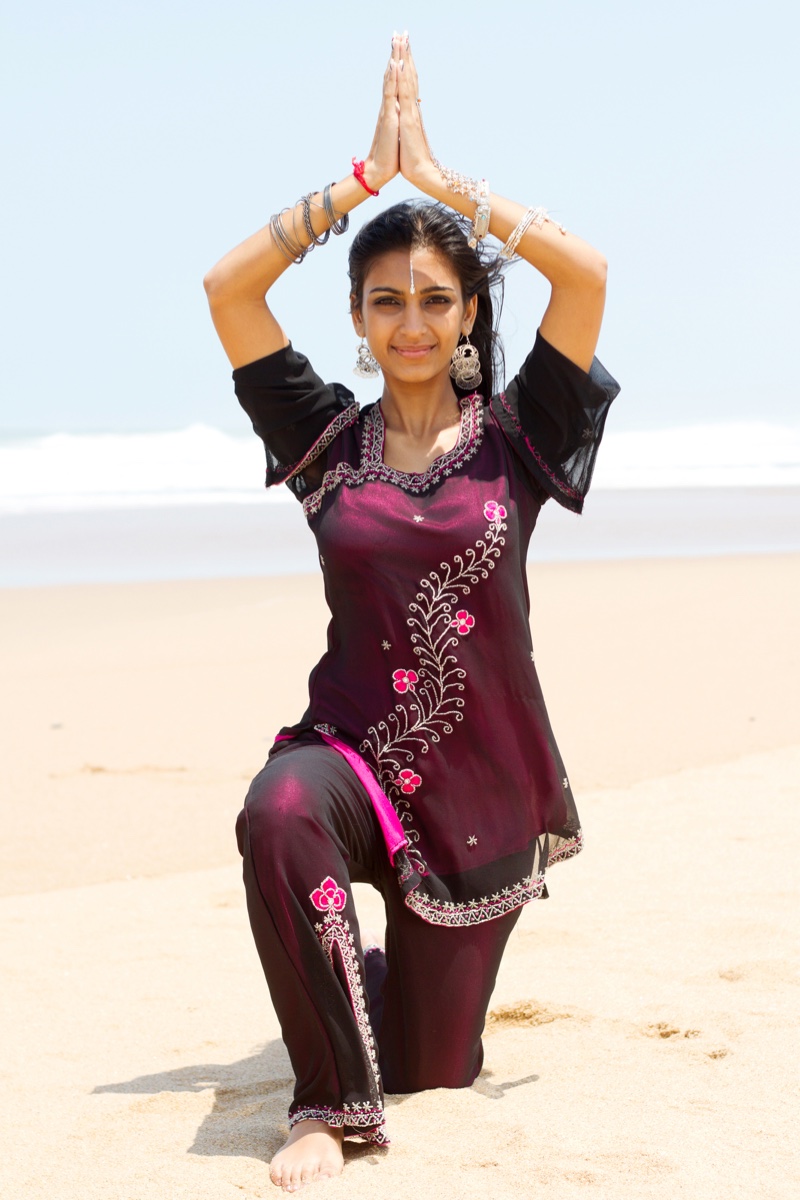 A beach cover-up Kurti
Packing a chiffon or sheer Kurti as a beach cover up will not disappoint. The kurti used as a cover-up is worn plainly on the top of your bikini outfit. This type of kurti can be used as a cover up and also to complete a casual look with leggings or pants. Plain, patterned or slightly embroidered kurti is the best for the cover-ups. This versatility of Kurtis has made it a must-have style in every Indian woman's wardrobe.
Kurti as a Blouse
There are many different ways to style a Kurti. When you want to wear a Saree and cover up completely, a kurti can be used as a blouse to style up a Saree. This is a type of an Indo-western look that generation Z likes trying out to bring out a unique look at different gatherings. Such a mix and match showcases the growth of the Indian fashion industry. That has embraced and evolved new trends of designing and styling clothes to bring out a great fashion image.
Ankle Length pants with Kurti
As spring approaches match up your Kurti with ankle length pants. Kendall Jenner is among one of the international celebrities who has been seen rocking this look as styled by designers. This is a perfect Kurtis for wedding attire, especially if attending as a guest. It stands out more when worn as a plain color or plain prints but depending on the fabric it can be matched up to get a flow. Dhoti pants can also be mixed by the Kurti to create a similar indo chic appearance.
Indo
–
western Kurti with Jeans
E-commerce increased the outreach of Indian fashion clothes to other western countries. Through this, the Indo-western designs were introduced to the market. The Kurti also evolved to create the Indo-western Kurti that can be styled with jeans to give the new generation look. This trendy look is fashionable, stylish and comfortable to wear it as a casual look. However, this Kurti is not for older women in India but favors all the body types. The millennials use this as an everyday outfit for college and kitty parties. Alternatively, it can be paired with jeggings, leggings, linen pants and fitting pants.
Indian fashion has kept on growing and ethnic trends like the Kurtis and Kurtas are evolving into new trends through the new generation. The Kurti has come out from its simple look to an international fashion style. Whether they are designer or 'DIY' clothes the Kurti has various ways to be styled and they keep on increasing.