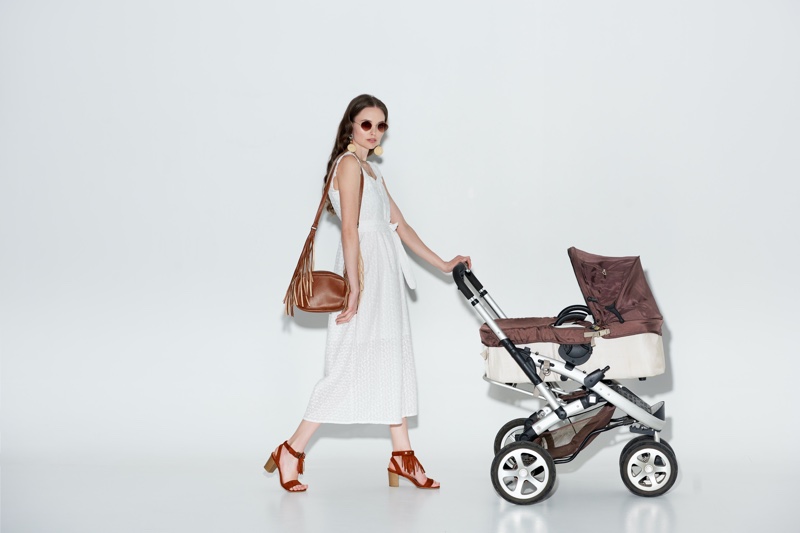 If you've just had a baby, you're well aware of the hustle and stress that comes with it. A new parent may find acclimating to a whole new life, new requirements, and new schedule to be a significant challenge. In the midst of all the turmoil and time devoted only to a newborn, every mother tends to forget about herself, much alone her clothes and how she seems once she leaves the house. However, regardless of the major shift in your life, it is essential to look after yourself and your appearance, not for the purpose of what others will think of you, but for your own comfort and well-being.
To that end, here are some excellent ideas for any new mom on how to take care of herself and look attractive and stylish with her baby.
Accessories
When it comes to style, you'll quickly realize that less is more when it comes to parenthood, but that accessorizing is crucial. Breastfeeding mothers, for example, will want a beautiful scarf, wrap, or apron to feed their baby in comfort, as well as various baby carriers to assist them in babywearing. To that end, you should go for the best baby carrier for hot weather that will make strolling with your tiny bundle of joy more enjoyable throughout the summer months. Whatever baby carrier you pick, keep in mind that it will function as an additional layer of clothes, so keep the baby (and yourself) cool, dry, and comfortable at all times.
Comfortable Boots and Shoes
While comfort is paramount, we must not overlook style when it comes to shoes. Of course, we attempt to appear and feel well, even if we haven't had a good night's sleep or a good glance in the mirror. As a result, we want our comfy shoes to incorporate that design aspect. Choosing fashionable shoes that are also comfy is a win-win scenario; nevertheless, keep in mind that comfort is something you should aim for, as every stroll with your kid will be much more enjoyable that way.
For the winter months, it's critical to have high-quality, comfortable footwear. However, you will not have the time to mix and match different shoe types with your attire on a regular basis. In this regard, be sure to invest in a pair of water-resistant, comfortable, and trendy boots. The black color and basic shape are ideal since you can wear them with any outfit while being completely light on your feet.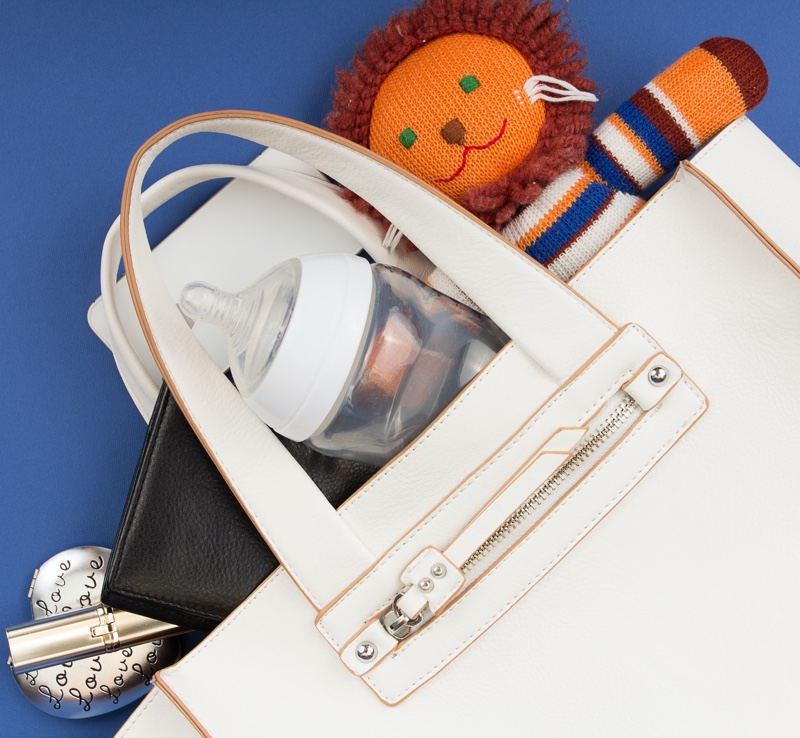 Stylish Bags
Prepare to be wowed by the ideal blend of design and utility. There are many options for mothers and moms-to-be, from baby purses to elegant satchels. Nowadays, your handbag may be a fashion statement in and of itself! Choose a trendy style with a pattern you like and a color scheme that complements your coat, and relax in the comfort these super-comfy bags provide. You may stuff the bag with virtually anything you need for a relaxed stroll with your kid while still looking attractive.
Add a Scarf
Scarves are an excellent postpartum accessory. They're not only trendy and inexpensive, but they may also help you disguise stains on your clothes! There are certain days when you just don't have enough time to change your top due to spit-up or breast leaking. By wearing a scarf with your attire, you may instantly conceal these unsightly blemishes that your baby makes.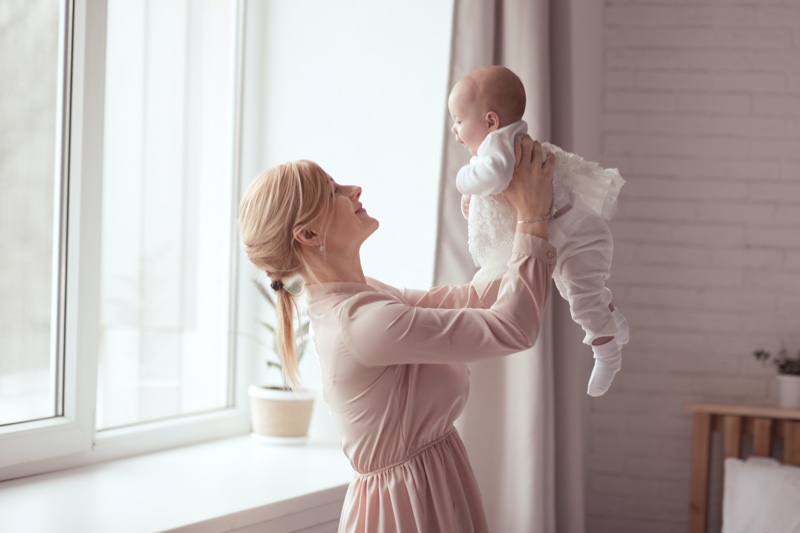 Let It Be Comfortable
To feel more comfortable, choose long, wide-cut pants or jeans that don't cling to your legs as you walk or sit, or you can go with a full-body jumpsuit to make you feel even more pleasant. Find a shirt or a blouse with a lot of spare fabric that doesn't draw attention to your post-baby belly. Unwanted belly bulges can also be concealed with an oversized fit.
Find a flexible maxi dress and match it with flats if you want to dress up a little, for, with dresses, you can never go wrong, they always look stylish and nice, especially in some flowery designs.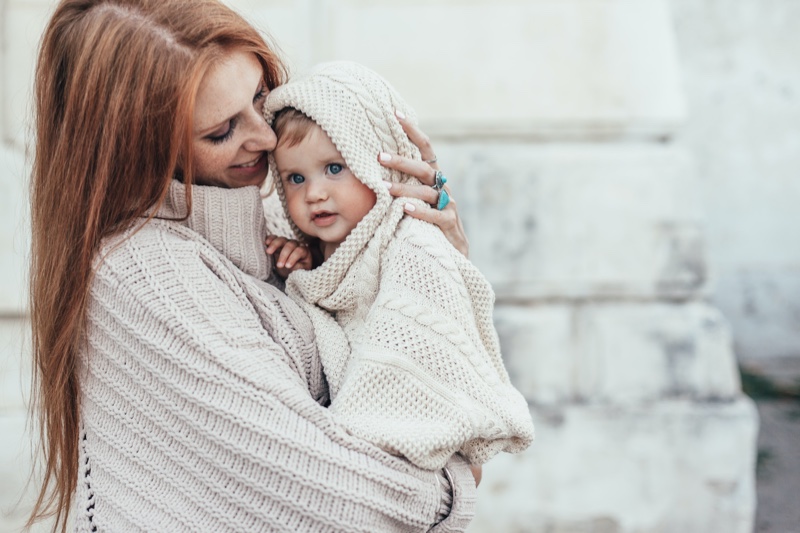 Hair Care
You'll love your hair every time you look in the mirror if you get a terrific haircut that flatters you and looks wonderful without requiring too much upkeep. Splurge on additions or color if you can for exceptionally gorgeous locks. Keep in mind that you still have work to do on yourself and your health. Regardless of the stress or the amount of time spent only on your infant, you must remember that your self-confidence and self-love are still essential. You can't look after others if you don't put some importance on your own self-care.
Maintaining your style while juggling parenting and everything else may be challenging, but you could even come to appreciate your appearance even more today. Take care of yourself since it is just as vital as the care you offer to your child. Remember that being a mother is one of the most rewarding tasks a woman can have; therefore, giving it your all is essential.