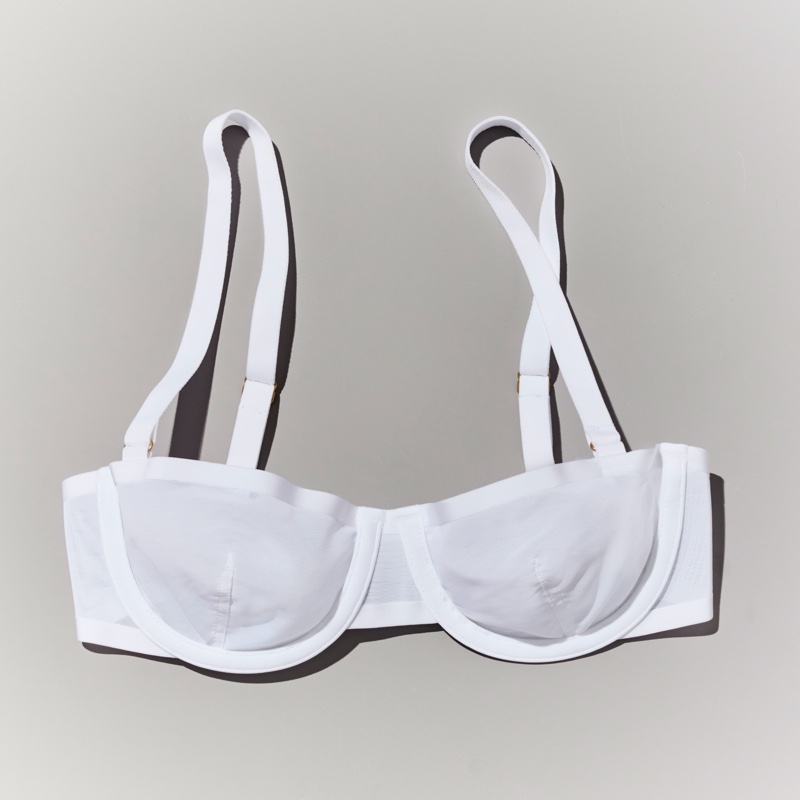 As we approach a brand new year, it's a great time to peek into your underwear and bra drawers and get rid of what's no longer serving you. Your top drawer is not a junk drawer for your intimate wear. It's an opportunity to enjoy the finer things and curate your foundational elements. We all have those pointless panties that never get worn, but we keep around anyway 'just in case' they come in handy somehow. Or those bras with super thick padding that still manage to cause gapping in between the cup and the breast. The point is, it may be time to purge. Put the focus on quality over quantity, and you can't go wrong. You should look forward to wearing your intimates, whether it's for everyday life or special occasions.

Finding the Perfect Fit: Bras
Everyone's heard the statistic that roughly 80% of women are wearing the wrong bra size. You can blame an old sizing system for that. For decades, the bra industry used outdated calculations to create sizes that never fit quite right, leading women to purchase poorly fitting bras. Today's bra brands know you deserve better. Find yourself a brand that uses real women to create their products with inclusive sizing so you can find bras that fit. Whether you wear 30A bras or 36F bras, every woman of every size can find the best bras for them. Don't underestimate the power of a timeless demi bra or the sensuality of a balconette bra, made better when you experience it with a perfect fit.
Comfort is Queen
Your bra should conform to you, not the other way around. The days of squeezing into a few standard sizes are thankfully over, and you don't have to compromise on finding a perfect-fitting bra. Modern, comfortable bras are made with soft yet high-performing fabrics designed to move with your body. Bras made of microfiber easily hug the body and disappear under clothing. Another luxury-feeling fabric is sheer power mesh that offers four-way stretch for optimal comfort and support. The best bras not only provide excellent support but feel lightweight enough that you barely notice you're wearing a bra.
Modern Support
The other element of support in a great-fitting bra is the underwire. No one likes when the underwire pokes or pinches, which is why some women steer clear of underwire bras. But some of the best bras, either half bra styles or full coverage, are designed with lightweight, flexible underwires that move with you so you can wear a bra all day without dying to get out of it. Adjustable straps that don't dig into the skin are a key feature of comfortable bras, too. The straps and band provide the most support and should adapt to your body. That's why it's so important to shop bra brands that prioritize high-quality construction and premium materials. If your bras are worn out or not fitting right, it's time to replenish your top drawer.
Sensual and Smooth
Do your bras make you feel beautiful, or do you consider them a utilitarian garment you have to wear? You really can have it all. Clean lines and soft performance-strength fabric can take the place of excess frills yet still be sensual visually and physically. Your balconette bra or demi bra can be practical for everyday wear and feel as alluring as your lingerie. Try elevating your collection of bras in curated colors, and don't be afraid to try different silhouettes until you find the ones that work best for your lifestyle.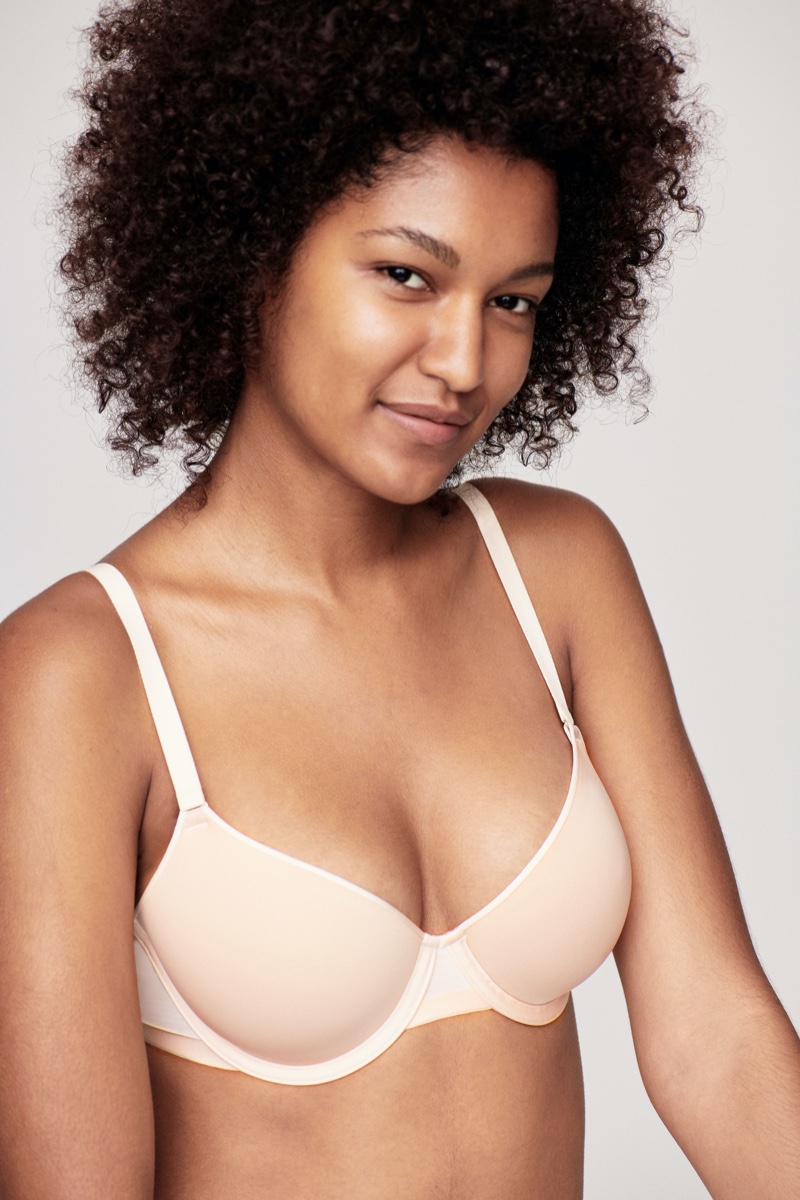 Confidence Booster
When you think of your bras, maybe they give you a sense of empowerment. The best brands help you feel strong and confident in their offerings regardless of shape or size. Celebrate an inclusive brand that offers intimates that look and feel natural to you while you confidently slay the day and night. A modern bra brand supports real women with real bodies from all walks of life. Be fearless and wear what supports you on the inside and outside.
Bottoms Up: Underwear
If you're aiming to keep panty lines mysterious or hidden beneath your clothing, the best underwear can do that and so much more. Soft materials and strategic cuts help keep your underwear a secret while still offering the support you seek. Well-designed panties also provide optimal comfort, so you never feel like you're sacrificing anything.
Soft to the Touch Materials
Just as your bras should look seamless under clothing, so too should your underwear. The materials you choose have an impact on avoiding panty lines. Super-soft modal lays flat and feels light against the skin. It's also a forgiving material that can move with you. Another essential feature is the waistband. Does it hit where it's supposed to and also lay flat against your skin? Find yourself the most comfortable thong you've ever worn or the best-fitting pair of high waist panties with a vintage feel. Or how about a classic leopard bikini? Regardless of the cut, the materials should feel soft and comfortable at all times.
Classic Cuts
As you find the perfect underwear to match your thoughtfully chosen bras, it can help to try different cuts in essential core colors as well as your favorite bold hues. Try a high-waisted design that makes you feel supported under a dress or serves as loungewear during relaxing weekends at home. A no-roll waistband design gives you that smooth finish on your tummy. If you prefer keeping your underwear a secret, try a thong style that provides minimal coverage while still offering great support. A well-designed thong may have a v-shape at the back for a flattering fit and can either be worn low on your hips or higher on the waist. The brand you like should offer both underwear and bras in various colors and styles to help you create your most empowering looks. It's always nice to have matching sets, and it's great to mix and match bold pairings that feel most like you.
Supreme Comfort and Stylish Designs
Underwear that serves as the great panty line minimizer is always welcome. There are plenty of comfortable and stylish panties that are right for you. When it comes to your intimates, don't feel like you have to sacrifice comfort and design. Whether you're shopping for bras or underwear, this approach holds true. Be on the lookout for a brand that offers minimal, modern designs and keeps the excess materials and frills out of the equation. Sensual, soft, lightweight fabrics that hold your shape comfortably are the best and feel the most natural. A high-quality company will offer diverse sizing based on real women, plus a variety of cuts and colors, so you can hide panty lines if you so choose.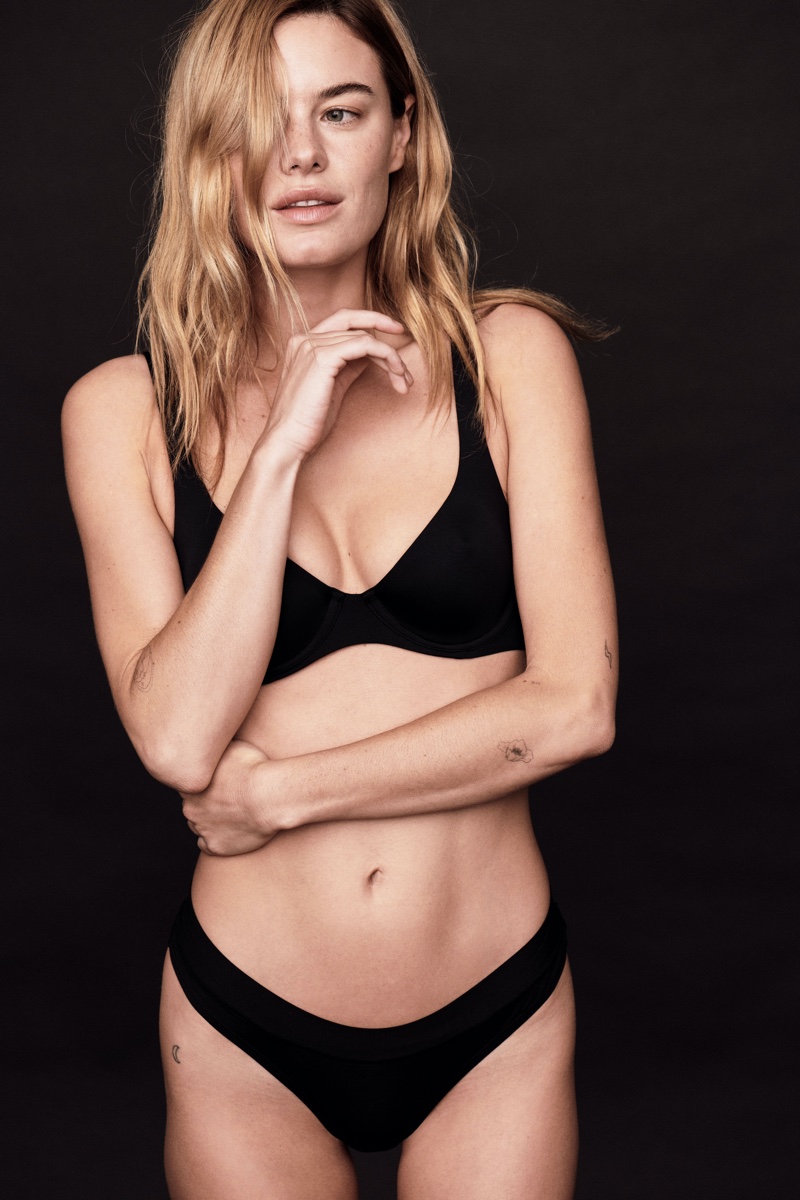 About CUUP
When you want to refresh your drawer of intimates, CUUP can ensure you find pieces that conform to your body and not the other way around. For too long, you've been subjected to the standard sizing system for bras and underwear, but CUUP challenges these standards with elegantly engineered solutions for women. Taking measurements from real women's bodies, CUUP designs iconically unlined bras that accentuate the female form. As you acquire a curated collection of bras with clean silhouettes, including a classic demi bra, you may also enjoy the comfortable, flattering fit of CUUP's high waist panties, barely-there thong, and straightforward bikini-style underwear. You can now revel in a new narrative of women's intimates and find pieces strong enough to support your modern lifestyle.
Make your new year one to remember with intimates from CUUP at Shopcuup.com.