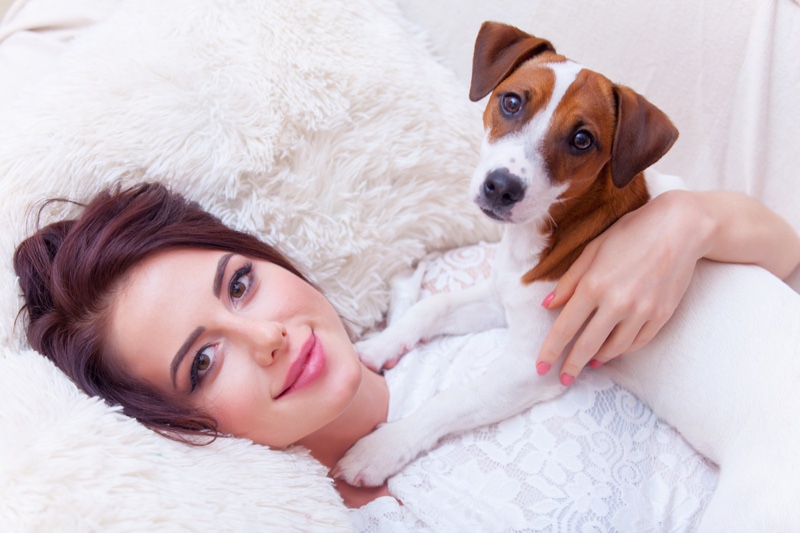 When you decide to get a pet, you should realize that you will deal with a living creature with its character (sometimes uneasy), preferences, and different peculiarities. So, you will have to read some specialized literature about its possible diet, for example, a royal canin kitten food review, learn everything about its potential health issues, and provide it with private space. Sometimes, a pet's arrangement becomes a real pain in the neck since it can be a challenge to allocate space for bulky dog beds or cat houses. Besides, your pet may choose the wrong place in your opinion, for example, your designer chair, a table, or your bed. However, if your pet doesn't have its corner, you can hardly explain that certain places are forbidden for it. What can you do to meet your pet's needs without detriment to the interior design and spending a fortune?
1. Separate house
An ordinary dog bed is also a great option, but if you want to make it look more pleasant, you can create a small wooden house. Thus, your dog will have a place to have a rest, and you can design the construction to your liking. Dogs need to have their "legal" place to sleep or wait for the upcoming entertainment program, etc.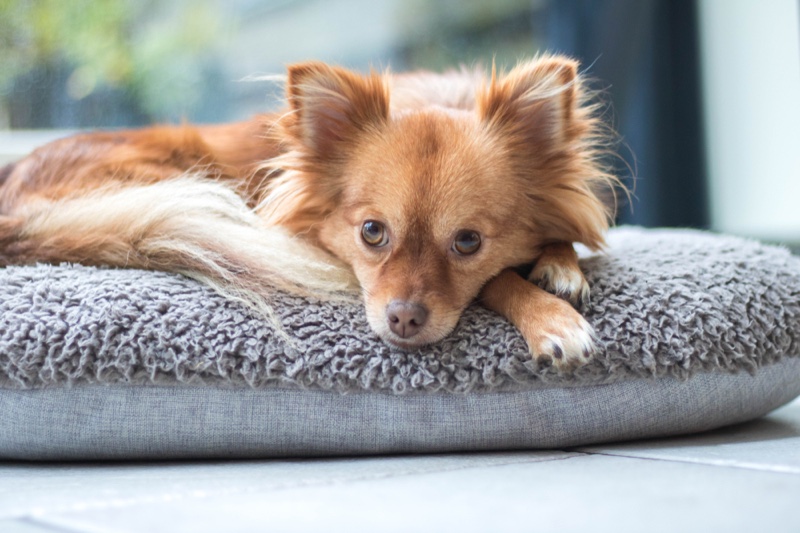 2. Interior feature
You can try to turn your pet's place into an interior feature. A little imagination and creativity will help you create a cozy corner for your pet out of cardboard boxes, baskets, and even old suitcases. Everything depends on your pet's breed and its size. Make sure there is enough space inside the housing. Otherwise, your pet may feel uncomfortable and reject to use it.
3. Wall maze
All cats adore climbing high (preferably right under the ceiling) since they get an opportunity to watch the apartment and stay aware of all the events that are happening. Thus, while on the one hand, you can make this task easier for them, on the other hand, it is a great chance to create a stunning decorative element. You can build a wall maze with the help of small shelves and dense fabric. Your cat will have fun and satisfy its desire to climb somewhere.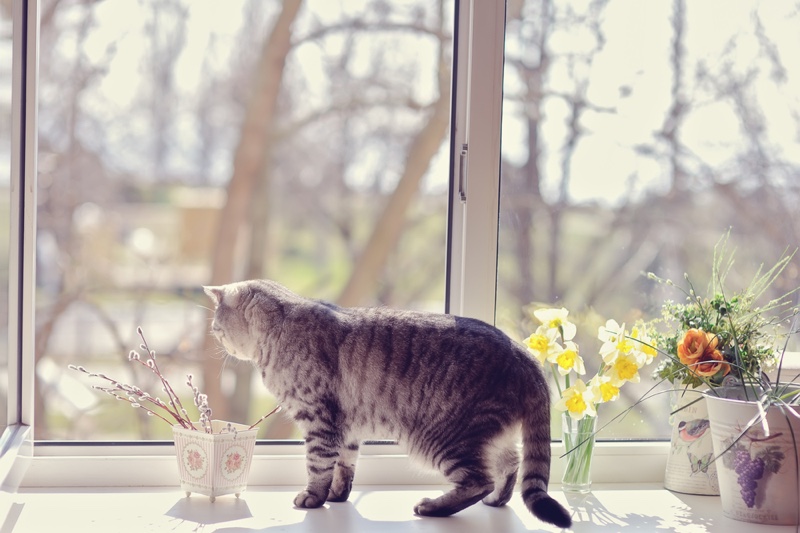 4. Walking space outside the window
Another option is an outdoor crate that can be hung outside the window. Your cat will be happy to go out to get some fresh air and watch the world around it. The key thing here is to provide your pet with good safety, so you should put strong fasteners and a net.
5. Place under the table
The space under the table can serve a variety of functions. For example, you can create a great corner for a four-legged companion by installing a dog bed and adding a few soft pillows. Besides, if your pet has some favorite toys, you can bring them here too. It can be about a kitchen table or your workplace.
6. Secret cat place
Everyone knows that cats like to investigate the surroundings and choose some hidden, comfy places to relax. You can empty a couple of kitchen cabinets and add a decorative hole to hint to the cat that this corner has been created specifically for it. And a hideout in the closet can become another similar solution, which is suitable not only for cats but also for dogs. Thus, you can create a cozy corner for your furry friend in the lower part and place books and personal things in the upper part. The dog will know its place and will not encroach on your bed, chair, or sofa.
7. Place of power
Pay special attention to the place where your pet will eat. If you have several pets, make sure each of them has a bowl, so they will not fight for food. Your four-legged friends should have a constant water supply, so allocate a corner for such stuff. It is better to feed animals at the same place and time daily, so they will get used to eating routine much faster.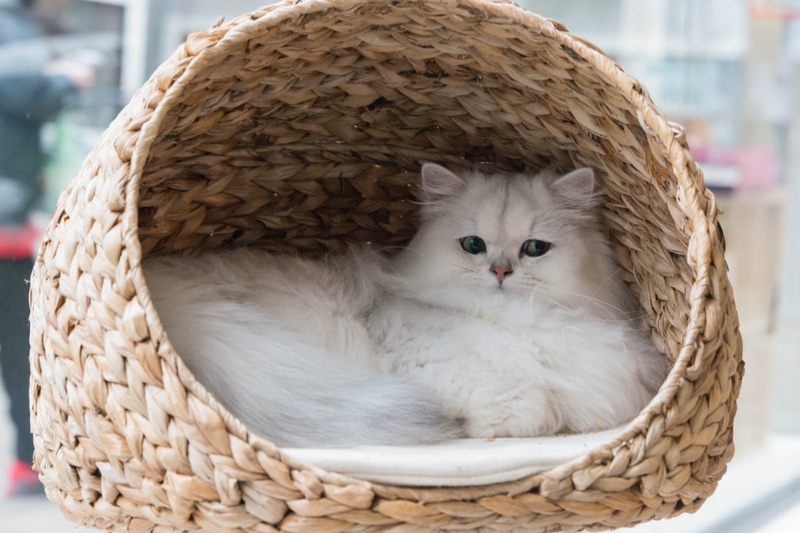 8. Basket bed
Baskets are a favorite sleeping place for both cats and dogs. It is comfortable and convenient for the animal and very stylish for the interior of your apartment. If you have a small puppy, do not buy expensive baskets or houses because it will quickly bite it in two. It is better to choose an inexpensive option so that you do not mind replacing it later. When your pet grows up and stops destroying everything on its way, you will get the opportunity to buy the most beautiful basket bed. How to choose such a bed? You should consider the size of the animal. In any case, baskets are preferable to rugs and mattresses because they protect from drafts and allow the pet to curl up and keep warm.
9. Treehouse
The modern market offers a huge variety of different options suitable for cats. However, you can create a treehouse with your own hands. Take a tree trunk with several strong branches, equip benches, and a house on them. Attach to the stand. In short, let your imagination run wild. You can leave the trunk unchanged, or you can decorate it with wound twine, add some decorative elements, etc. Besides, such a house can serve as a scratching post, saving you from different problems. These useful accessories are the perfect addition to any pet owner's living room.