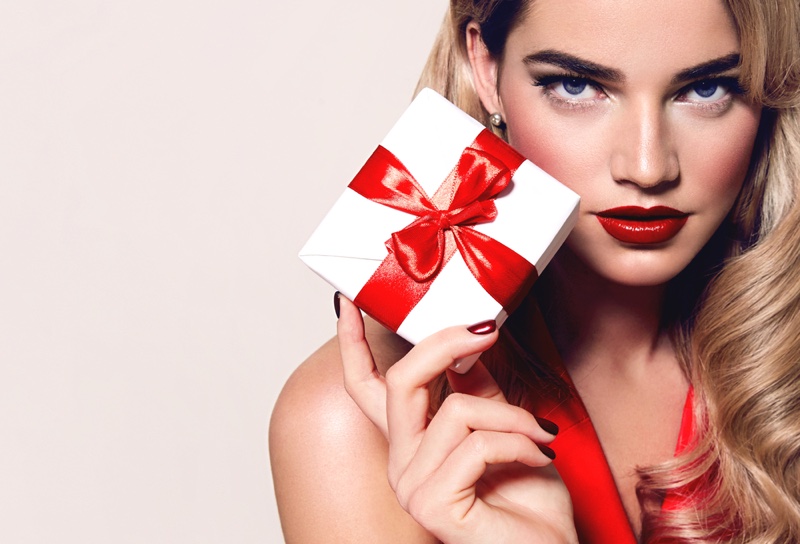 While DIY gifts are an excellent personalized gift idea that your recipient is sure to love, when it comes to Christmas gifts that are really meaningful and thoughtful, you really can't go wrong with a custom, personalized gift. If you're tired of purchasing basic, off-the-rack gifts that everybody else has and want to go a little bit further this holiday season by getting the people that mean the most to you gifts that are really unique to them, the good news is that there are plenty of unique and personalized holiday gift ideas to choose from.
Whether you're buying for your partner, kids, siblings, parents, or friends, there's something out there for everybody. And bear in mind that personalized doesn't always have to mean sentimental. Where there are tons of meaningful personalized gifts to choose from, there are also plenty of funny ones that are perfect for recipients who like a good laugh. We've put together some great personalized gift ideas if you want to give something special this year.
Photo Gifts
Photo gifts are a simple personalized gift idea that is perfect for almost anybody. Whether you go for a simple photo frame with their favorite snap of themselves with their family or a framed photo of their beloved pet, this is a safe gift idea that you can rely on no matter who you have to buy for. There are tons of online services where you can simply upload the photos that you want to use and order prints in various sizes. Or, you could go a step further by turning the photos into an interesting wall art option. You could even get photos printed onto household items like magnets and mugs.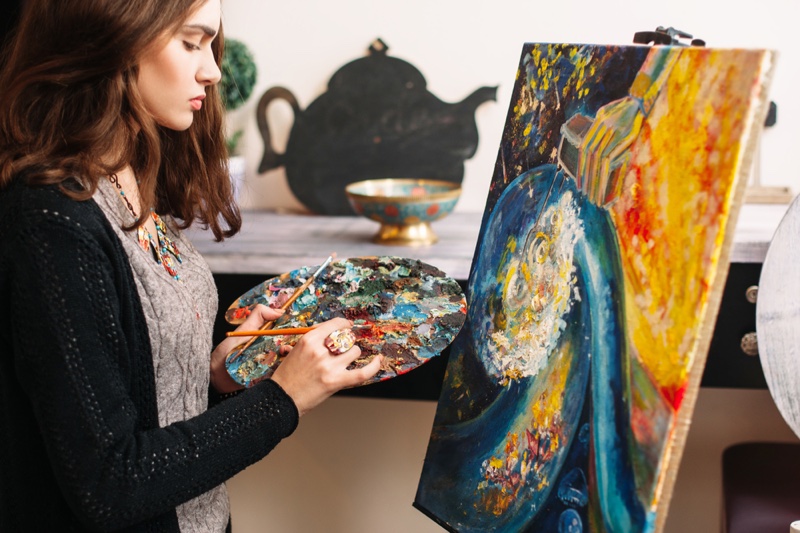 Personalized Artwork
Sites like Etsy are a great choice for finding all your personalized gifts and there are plenty of fantastic options to choose from. You can have custom artwork made of your family or an art print of something that you like with everybody's names. Some cute ideas include artwork with animals representing each family member, or a popular idea is wellington boots lined up with everybody's name underneath to hang up in the front porch or hallway.
Personalized Jewelry
If you want to splash out on something a little more expensive, personalized homemade jewelry is always a great choice. A fully-customized piece of jewelry definitely makes a great statement and is sure to be a cherished gift. There are so many different options to choose from when it comes to personalized jewelry items including name rings, birthstone rings, and mother's rings. You could even pair them with a stacking ring set. Jewelry engraving is another great option to consider, allowing you to write a message of your choice to your recipient on the inside of the ring band or on a necklace or bracelet charm. A photo locket is a lovely idea if you want to make the gift even more personal. Check out the range of unique personalized jewelry options from Lisa Leonard Designs who hand-craft one-of-a-kind jewelry with an option for everybody.
Personalized Books
What better way to let somebody know how much you care for them than with a book that's written all about them? There are tons of different options to consider from books that provide the recipient with all the information they would ever want to know about the day or year that they were born, an in-depth look at the meaning behind their name or star sign, or even a personalized book that you can design yourself to let them know how much they mean to you. The Lovebook Online is a great choice for this with loads of pre-designed pages that you can add your own messages to and design your own cartoon characters to look just like you and them.
Personalized Socks
If the recipient is up for a laugh and you want to find them a gift that's going to put a smile on their face, personalized face socks are a really fun idea that they're going to love. Socks emblazoned with your faces, plus funky patterns, make a really fun and unique stocking filler that you can be sure nobody else is going to give the recipient this year.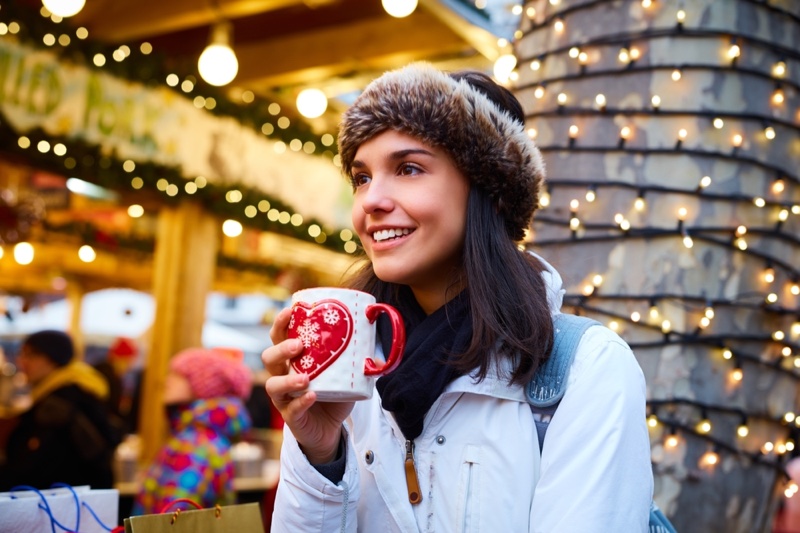 Personalized Kitchen Accessories
If you're buying a Christmas gift for somebody who has just bought a new home or is an avid cook, personalized kitchen accessories always make a fantastic choice. Wooden chopping boards inscribed with their name or a special message make a lovely gift idea for somebody who spends a lot of time in the kitchen, or personalized name mugs make a great stocking filler idea for somebody who loves their cups of coffee or hot tea. Personalized charcuterie boards make a great gift idea for anybody who loves hosting dinner parties.
Personalized Cosmetics Accessories
If you're buying a gift for somebody who loves wearing and experimenting with their makeup, there are tons of great ideas for personalized cosmetics accessories. Custom cosmetics bags are a great choice for anybody who needs somewhere new to store all their make-up and they are available in a wide range of different designs so you can be sure to find something that suits them well. You can also get personalized makeup brush sets with their name on each brush in colors that they will love.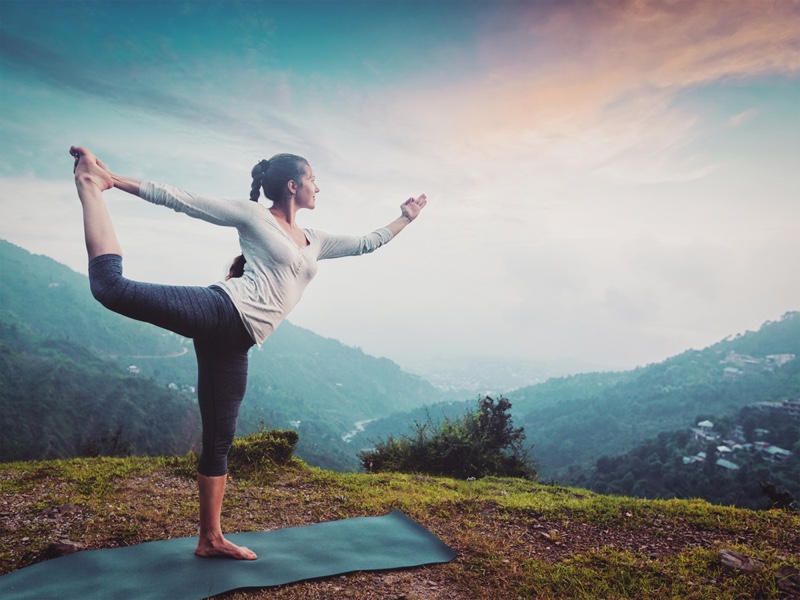 Personalized Yoga Accessories
If you're buying for somebody who loves yoga, there are plenty of personalized yoga accessories to choose from that they are sure to love. Get them a fantastic personalized mat that features their name in a font and color of your choice. They're never going to get their mat mixed up with somebody else's at yoga class again, for sure. You can also find plenty of other options when it comes to personalized gifts for somebody who is into fitness including personalized water bottles and more.
Personalized Journal
If you're trying to find a gift for somebody who loves writing, a personalized journal is a wonderful idea. There are tons of great options to choose from whether you want a basic journal or a glamorous leather journal that they can cherish. If you're buying for somebody who really loves writing, you could even pair it with a personalized pen.
Personalized Accessories
When it comes to stocking fillers, there are hundreds of personalized options to choose from. Personalized smartphone cases are a great idea for somebody who's always glued to their screen, or a personalized water bottle can be a fantastic choice for someone who wants to reduce their single-use plastic waste. If you're buying for somebody who loves to travel, there are plenty of options to consider including personalized luggage or luggage tags that they can use for their next trip. If you're buying for kids, there are even more gorgeous personalized options to choose from whether you get personalized pajamas, hair accessories, or blankets.
If you want to buy a personalized gift for a special somebody in your life, there are certainly plenty of options to choose from. No matter who you are buying for or what they prefer, there's a personalized gift option that will be a perfect choice. With something to suit everybody's tastes and budget, getting a meaningful and thoughtful gift is easier than ever.