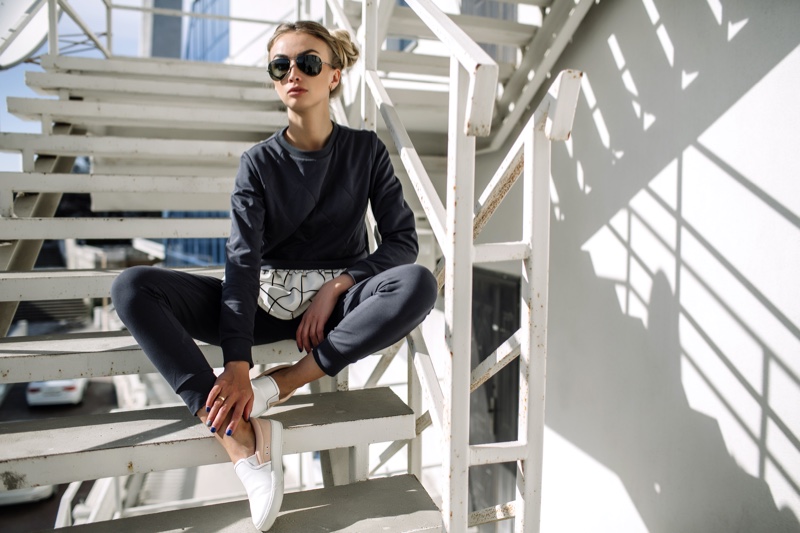 Streetwear is a minefield. Everyone has an opinion, and no one seems to agree on what's hot or not. It's enough to make you want to go into hiding, never leaving your house again. So, you're ready to travel, and you want to take the right brands that'll look cool when you're on that trip, but you don't know anything about streetwear. What do you do? You can make the journey more bearable by rocking some on-trend streetwear. We've compiled a list of streetwear tips for travelers!

Essentials of Streetwear
Below are a few essentials to consider when shopping for streetwear
Tops: Tops are usually made up of t-shirts, jerseys, sweaters, and tank tops. These pieces of fabric can be either thick or thin and can come in various styles and colors. The shoe is flexible enough to be worn together or separately to give a different look every time.
Bottoms: Bottoms include trousers, jeans, and sweatpants as well as shorts and skirts. These garments can also be made from various fabrics, ranging from denim to polyester.
Footwear: Footwear includes sneakers (trainers), boots, and sandals. Sneakers are the most common type of footwear for many because they are versatile, can be worn with almost anything, and are comfortable all day. They come in different colors, styles, materials, and brands, allowing everyone to have unique styles.
Hoodies: Hoodies are generally worn as outerwear in cold weather, and they are usually made of fleece, wool, or cotton and are available in many colors. Hoodies can be single- or double-layered.
Baseball caps worn backward. Caps are an essential piece of headgear for streetwear fans, and they're also trendy among hip-hop fans. They come in all colors and designs, but those with a flat brim are the most popular.
Sportswear. This is the best way to accentuate your body shape and a great way to express your personality through clothing. Whether you're looking for T-shirts, shorts, or sweatpants, you've got plenty of options when it comes to sportswear.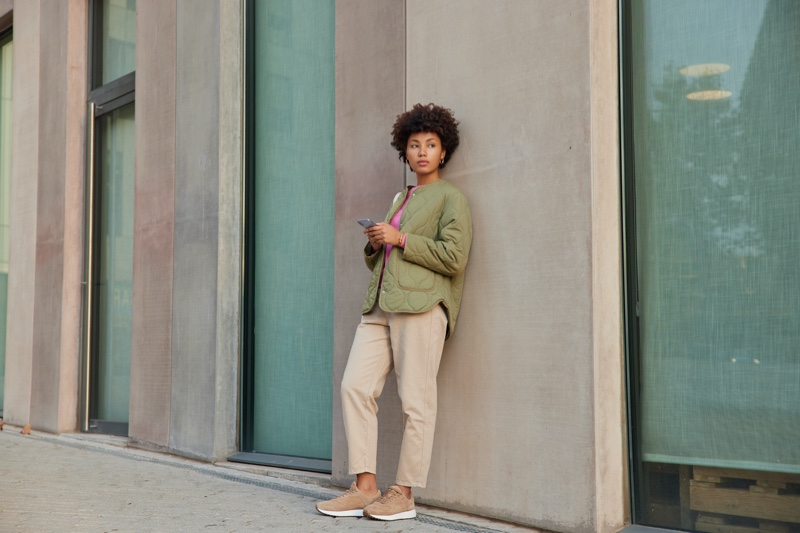 Different Streetwear Styles
Streetwear isn't one specific style of clothing; it's typically used to describe a whole range of street-friendly clothing, including sneakers and baseball caps, as well as more stylish items like streetwear jeans, leather jackets, and baggy jeans. In this article, we'll try to define the main styles of streetwear you'll encounter when shopping online or in stores. The 6 Streetwear Styles:
1. Street/Skate
This type of streetwear is also referred to as "skate" wear because it's generally aimed at skateboarders (although anyone can wear it). It usually features bold graphics and bright colors, including Nike SB and Adidas Skateboarding.
2. Tech Wear
Tech wear isn't entirely new technology; it is made with technical fabric performance. Technical fabric is intended to provide some level of performance – whether it's incredible breathability or increased water resistance – while still looking good and comfortable when worn. You developed the first high-tech fabrics for climbing and surfing; however, these fabrics have made their way into fashion over the years.
3. Hypebeasts
Hypebeast is a colloquial term used to describe an individual who follows trends set by famous and influential members of the streetwear subculture. This can be done by simply following them on social media or buying the same clothing and accessories. Hypebeasts are commonly characterized by their obsession with Supreme and the willingness to spend large amounts of money on clothing (especially Supreme).
4. Athleisure
Athleisure is the act of combining athletic wear with streetwear. It can be casual wear, or it can be high fashion. The most notable difference between athleisure and streetwear is that the former has a more casual look. The term was coined in 2011 by American designer Michael Kors, who defined it as "a fusion of sporty elegance."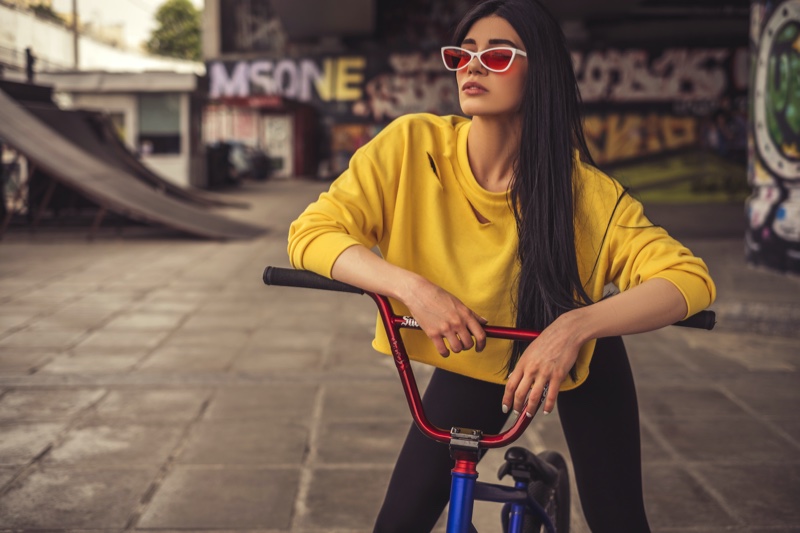 Tips on How to Wear Streetwear
There are no rules for wearing streetwear, but some golden rules to bear in mind when rocking this genre of clothing.
1. Know Your Body Type
Streetwear is all about comfort, so if you're going to go with a baggier fit, make sure it flatters your body type. If you're heavier in the middle, stick with slim-cut pants and tops that accentuate your figure without completely engulfing it. If you have longer legs, a pair of wide-leg pants will give you more balance and elongate your silhouette. Try bottoms that hit right above the ankle if you have shorter legs. A tip on tops: Stick with simple, solid colors, so they don't compete with your bottom half.
2. Accessorize Wisely
You can never go wrong with a classic pair of shades or a cute hat — both accessories are easy to incorporate into your outfit and can instantly spruce up an otherwise dull outfit. Try something on-trend yet versatile like converse sneakers or white running shoes for shoes.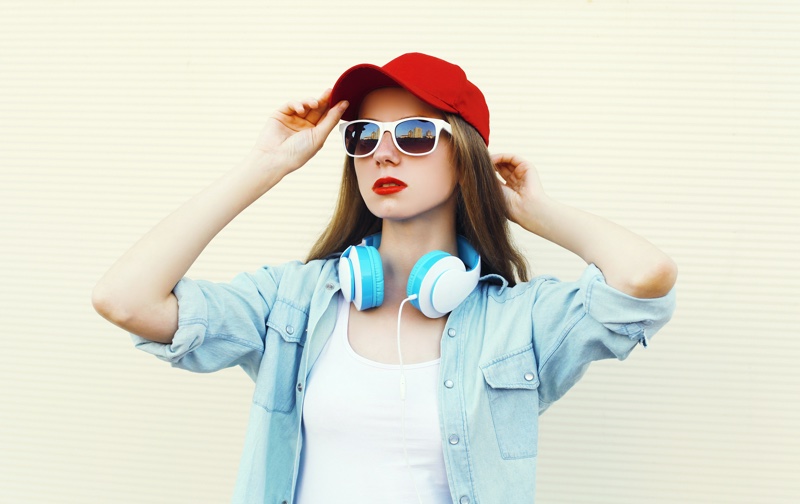 3. Go for comfort
The streetwear style tends to be loose and unrestrictive, so make sure you're comfortable in your clothes. This means no restrictive neckties or uncomfortable shirts with tight collars — instead, opt for looser-fitting garments with soft fabrics that are less restrictive.
4. Keep it simple
Streetwear is all about simplicity. In fact, "less is more" is a fundamental motto for streetwear because you want to avoid looking like you tried too hard. When wearing a casual street outfit, keep accessories to a minimum. One or two pairs of earrings are fine, but it will look like you went overboard if you wear too many. Also, avoid wearing anything too flashy or gaudy.
5. It's all about comfort
Comfort should always be your top priority when dressing down for the weekend or going out with friends on a Friday night. That doesn't mean you have to sacrifice style; just make sure your outfit isn't too constricting or tight on your body. If you're not comfortable with what you're wearing, there's no way you'll feel confident during the occasion.
Conclusion
Although it may seem daunting and slow the whole process, shopping around in your area is a great way to find what you're looking for. Knowledge is power, and prices vary wildly, so knowing about th