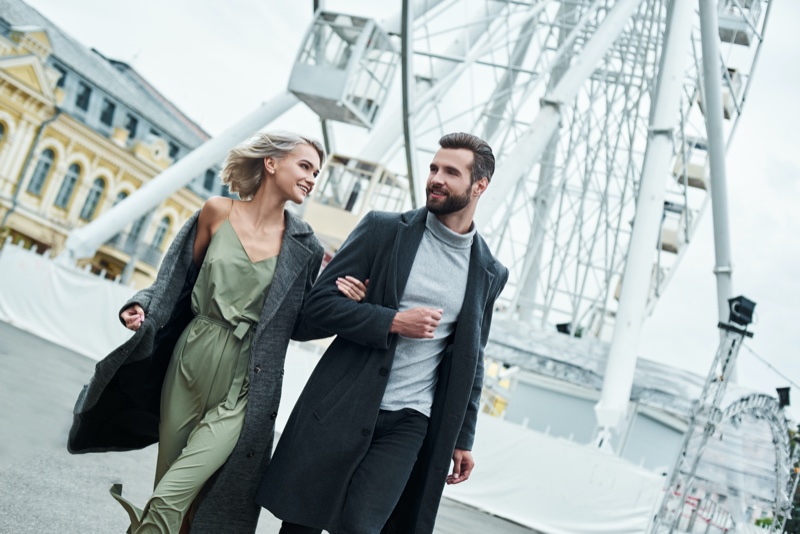 The contents of a man's closet reveal a lot about who he is:
What he enjoys doing.
How he spends his time.
How he presents himself to other people.
Sure, all men are aware of this. But the challenge is- no guy wants to spend every morning looking for the perfect outfit. Instead, many men prefer pieces that can be mixed, matched, and paired with any other item to eliminate the guesswork. Some just wake up, take a shower, put on something, come home, take it off, and repeat.
That said, shopping for some suitable outfits for a man can pose a big challenge for both genders. According to a statistical report presented by a fashion company, 62% of ladies shop for clothing wear, unlike men, who are only the other 49%. The report shows that women are better shoppers than men regarding clothes and, in general, shopping behavior.

Fashion for men is often dictated by a somehow neutral and, more importantly, limited color palette. It's not always easy to bring new colors into a man's wardrobe and figure out how to pair them together. So as a woman, when you decide to shop for your man, be it your boyfriend, brother, dad, fiancée, or husband, it is crucial to understand what taste will blend in well with his wardrobe.
Men, for sure, are not into clothes that have vibrant colors. Mostly colors like black, grey and blue are the best when it comes to buying their trousers. On the other hand, t-shirts, shirts, hoodies, sweaters, coats, and jackets should be brightly colored to give him a balanced outlook.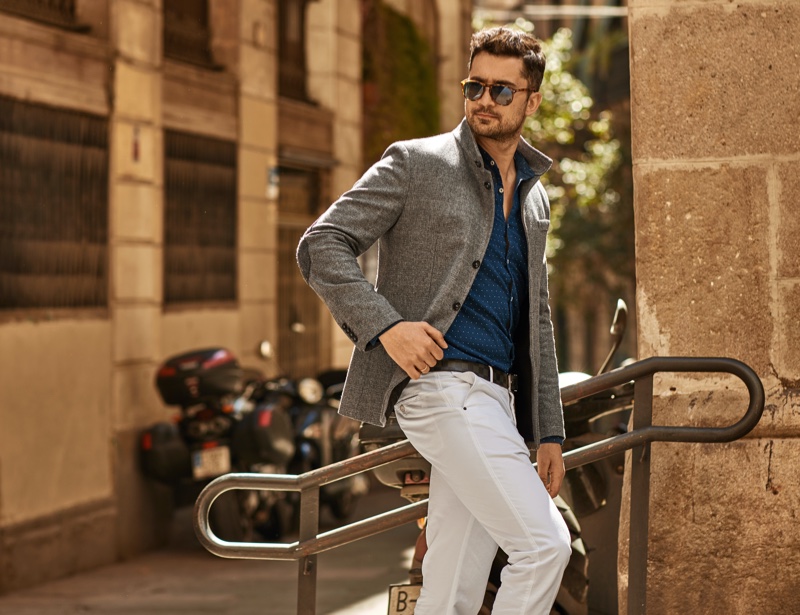 Is Material An Important Consideration?
One of the tenets of menswear is self-evident: not all clothes are regarded as the same. If they were, you'd have just as much respect for the guy in the baggy cargo pants and sloppy tank top as you do for the guy in the perfectly tailored three-piece suit. But the fact is, and you will quickly realize this is that you don't know how to shop for men's clothes when they don't even know what to wear.
What Material Should You Shop?
Khaki jeans for men are a very fashionable design if you are thinking of your man in both an official or casual look- which is the most appealing in this case. The good thing is they can wear a variety of color t-shirts or a sweater with this style.
How Much Does It Cost?
Khaki trousers' prices vary depending on the category. Lower range styles can start at $29 and easily go up the hundreds for more high-priced brands. No matter your budget, there's something for everyone to shop.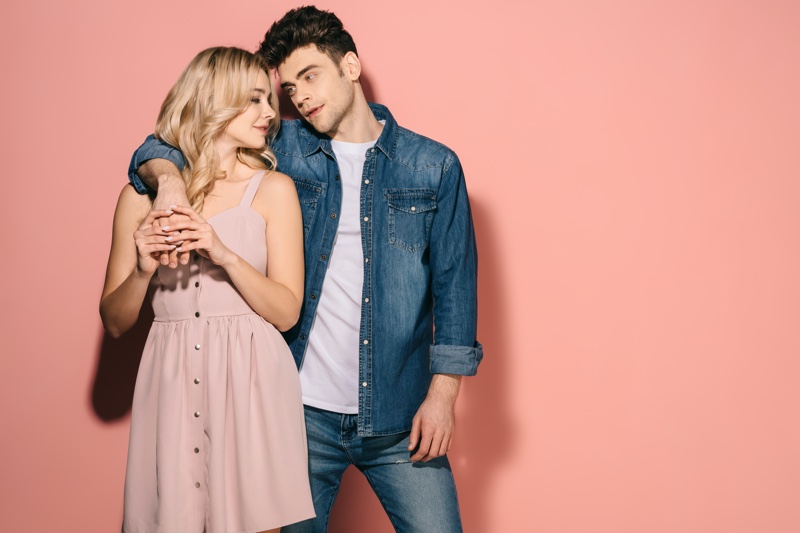 Men's jeans Are Also A Good Option
Jeans are also a go for men of all ages. However, blue jogg jeans for men suit young men well at roughly 17 to 35 years old. Why? Because of the nature of its fit, most older males won't feel comfortable wearing it.
Five Ways To Find Jeans That Fit Properly
Understand One's Body Type and Shape. It's critical to understand one's body shape and type before purchasing a pair of jeans.
Look for Jeans That Play to A Body's Strengths.
Invest in High-Quality, Classic Fits.
Have some fun with different styles.
Choose a Fit That Gives Confidence.