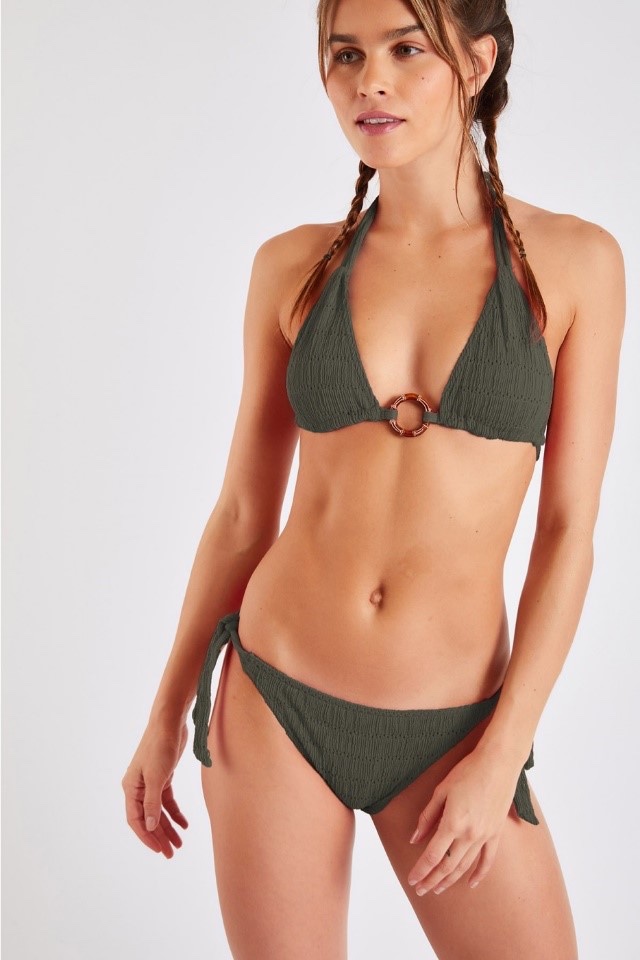 Vacations that include sand, sun, and good times with family and friends are ideal during the summer months; yet, if purchasing a swimming suit is giving you some worry, you are not alone. Every woman is endowed with a beautiful body; it's only a question of understanding what will compliment your form the most and which swimsuit trend is appropriate for your taste.
We've put together a collection of the best bikinis of Banana Moon that reflect the trending summer and beachwear pieces as seen on the runways:
Textured Bikinis
Whether ribbed, quilted, or woven, textured swimsuits are among the most talked-about trends for Summer 2022, and they're sure to go viral. Bright colors and scrunchy texture are two fantastic ways to get this look to the next level. They seem to be comfortable. However, they are not as plain as a regular triangle bikini top.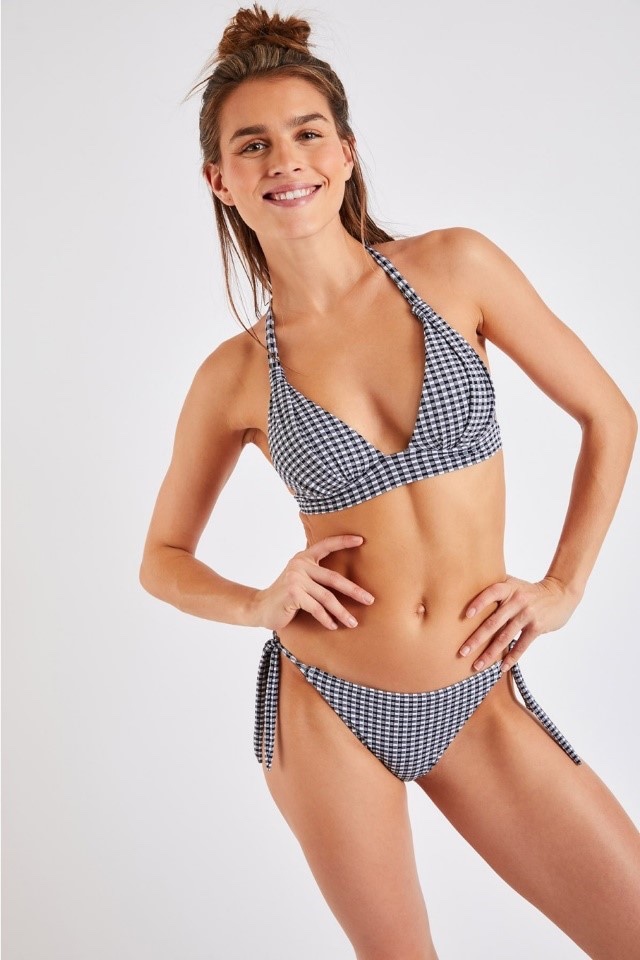 The Underwire & Push Up Bikinis
With corsets and bustiers making a comeback on the runways, underwire bathing suit tops are becoming more popular across all of your favorite brands. If you are not a fan of string bikinis, they might provide extra support as an added benefit to your appearance.
Numerous women who have worn this kind of bikini and swimsuit style notice that the underwire in the top provides excellent support, making it one of the most acceptable swimsuits for large busts available today. People praise the support, coverage, and, of course, the beautiful and sensual appearance!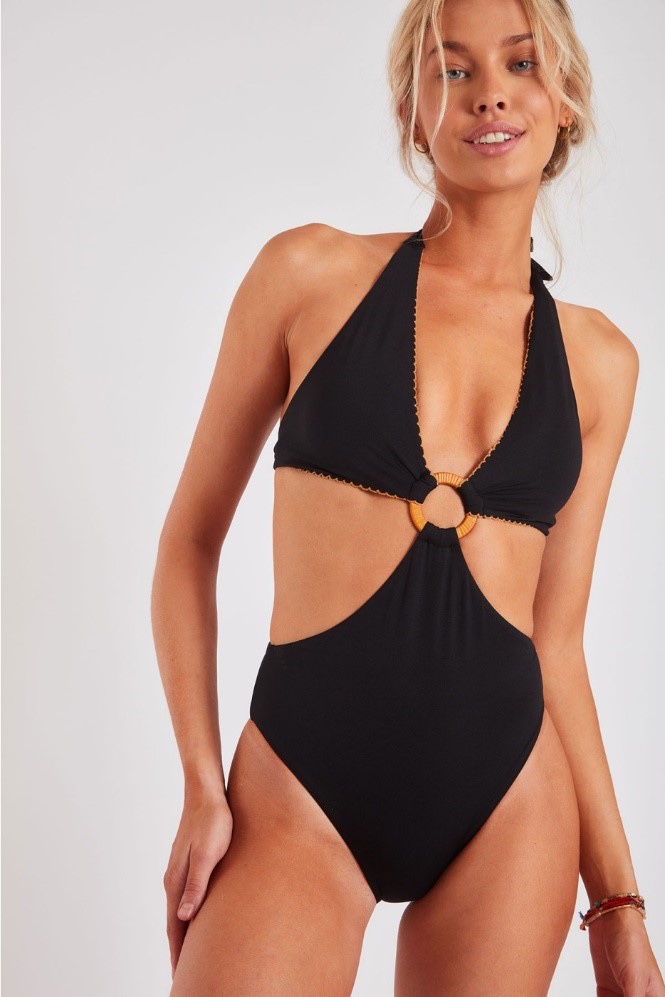 Cutouts & Monokinis
The cutaway trend is still alive and well in many types of apparel right now, and there is no exception in swimwear. Although it's most often seen in one-piece bathing suits, there are some interesting variations in bikinis. This one-piece swimsuit with a wrap front can make you seem fitter. The bust area is measured throughout the entire top providing a supporting feeling.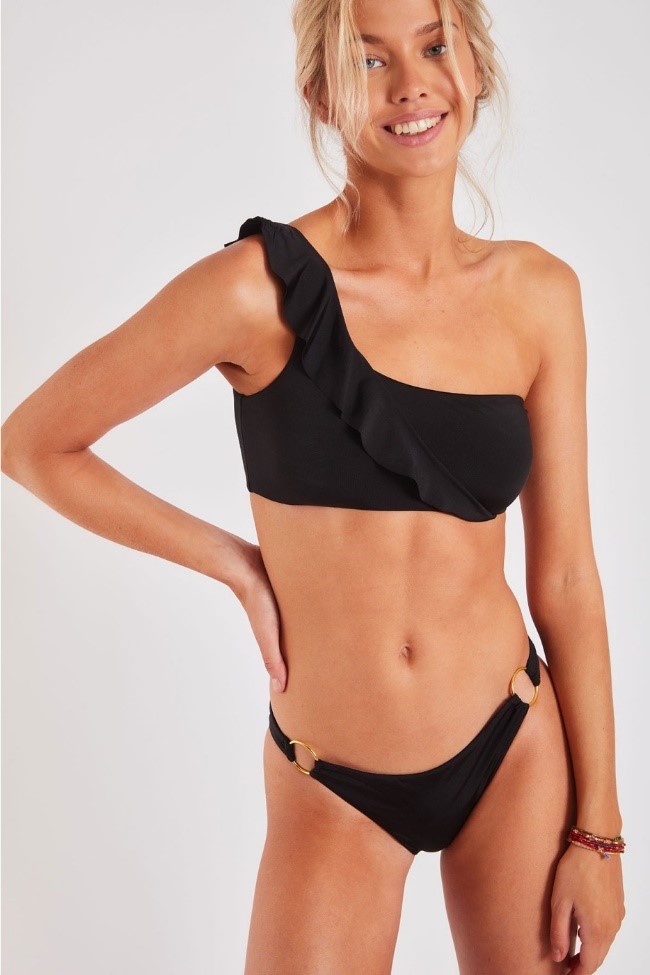 One-shoulder Pieces
Tops with a one-shoulder design were popular for many summers, and people regularly paired them with jeans and linen shorts. Once you've tried them, you'll realize that one-shoulder bikini tops are fashionable and comfortable. The design provides more coverage while also seeming more attractive than a straight-across top.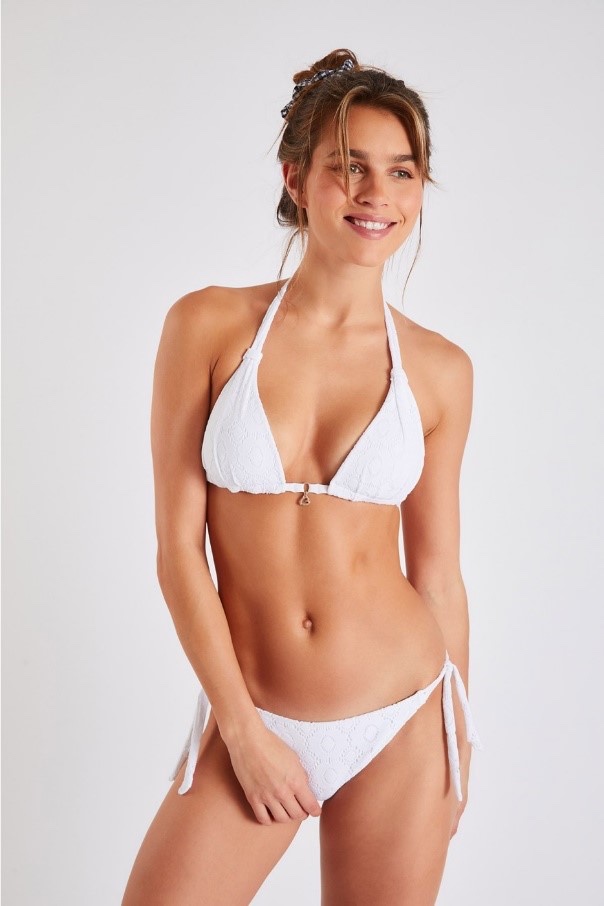 Crochet Bikinis
Crochet has been experiencing a resurgence for some years now, but it seems to be on its way out in 2022. With anything from tiny halter bikinis for an almost all-over tan to high-neck crochet bikinis that provide extra coverage, you'll find this design in practically every form.
Not to mention the fact that you will certainly get several praises for your distinctive swimwear selection. After all, how many people will turn up to the beach party in a bikini that is knitted by hand?
Choosing the Best Bikini for Your Body
For those looking to get some vitamin D in their backyard (lucky them), dress up for an upcoming weekend vacation, or just do some aspirational spring shopping, we're here to assist you in finding your summer style this season. So, we hope you liked the new Banana Moon collection as much as we do!