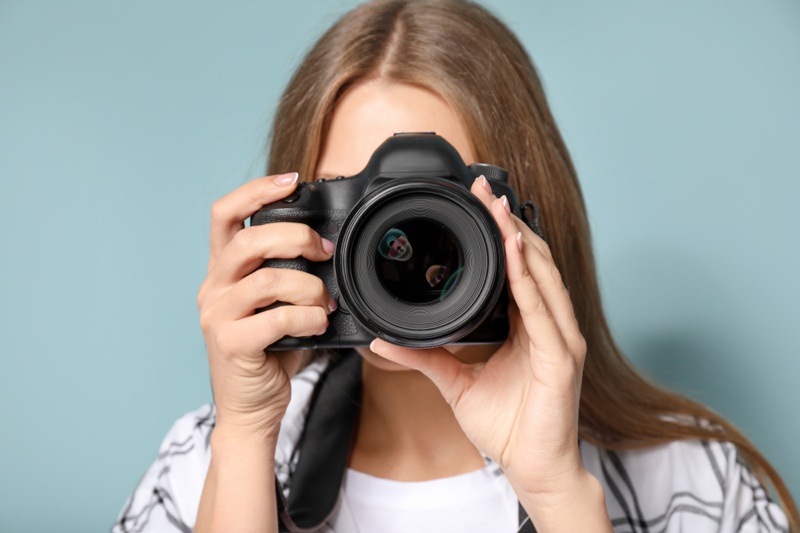 Technology has allowed the general public a portal into worlds that had before been only open to those with the right credentials or status- namely, art. Fashion, being a form of art, has transformed from a more elite field to one that more people can learn about and admire.
And while magazines have made fashion readily available for a long time, the internet makes photography from any photographer, of any subject, accessible at any time.
As important as the clothing itself is the photographer who captures the picture. Many clothes, especially of high fashion, speak for themselves- but expert photographers who have an eye for color can create a stage that both complements and draws attention to the piece. While haute couture is, in itself, art for art's sake- and thus it is only captured for the sake of art- photography of mainstream fashion brands is not only important to the art world, but the consumer world. The photography done for magazines and ads must showcase the desirability of a certain piece- why a consumer needs it in their life. In other words, this kind of portrait photography does most of the work in selling the product.
But whether they're taking pictures for a fast fashion brand or at an exclusive designer show, fashion photographers are incredibly valuable to the world of fashion. Fashion trends may change rapidly, but photography allows these trends a permanence so that they can be remembered for the mark they make on the world. 
Without further ado, here are the top five fashion photographers to follow in 2020.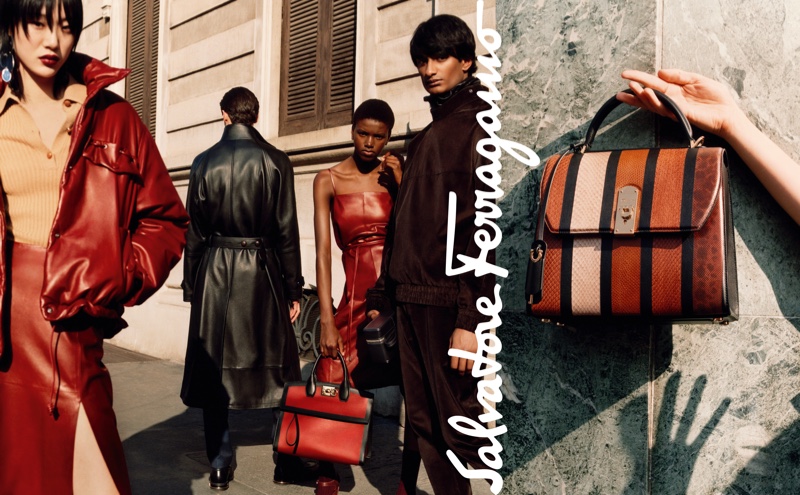 Harley Weir
Although the youngest on this list at 27, London based Harley Weir has already made quite an impact on the fashion world with both her commercial collections and her own personal projects, which have won numerous awards. Her photography shows a mastery of both composition and color, often choosing the human form as her subject, which has made her ideal for capturing fashion. As for brand names, Weir's impressive resume includes working with Armani, Stella McCartney and Balenciaga. Her style focuses on pale, bright tones that reflect her emphasis on youth and the female form. Despite her groundbreaking work, Harley Weir is still a new name in fashion, so there is no doubt that her upcoming pieces will continue to advance in technique.
Victor Demarchelier
For those in the fashion world, the name Demarchelier is well-known and highly regarded. Victor Demarchelier, the son of famous photographer Patrick Demarchelier, is the next fashion photographer that is a must to follow up with in 2020. Victor Demarchelier is an incredibly talented photographer who has worked with fashion companies like Louis Vuitton, Ralph Lauren and Calvin Klein, among others, and with magazines such as Vogue and Harper's Bazaar. His work is known for his extraordinary use of lighting to emphasize his subjects in a captivating, dramatic way, reminiscent of Caravaggio.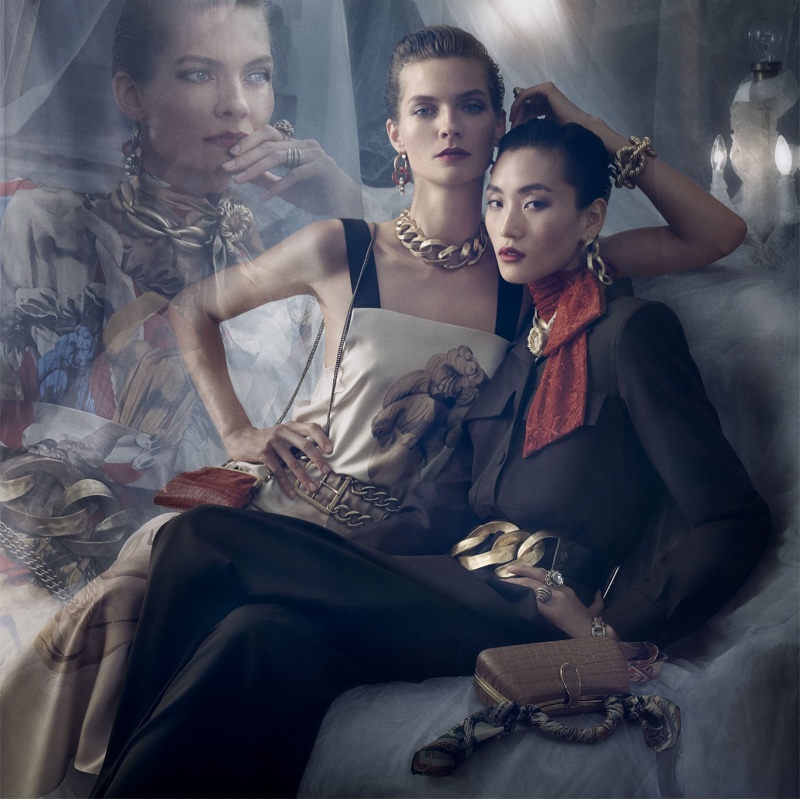 Steven Meisel
Steven Meisel is one of the most famous photographers in the fashion world- and for good reason. Meisel got started as a magazine illustrator but found fashion photography to be a passion and was quickly scouted by Seventeen. Since then, he's worked with Calvin Klein, Versace, Prada and Louis Vuitton, and has shot every cover for Italian Vogue for the last twenty years. Meisel is also credited with bolstering the careers of or discovering supermodels who later would become famous- notably including Naomi Campbell, Linda Evangelista and Iman. Meisel is known for his diverse and innovative styles, often using either black and white or muted tones in his photography as well as capturing the models unique styles in the way he photographs hair. As it has in the past, his innovation in photography makes Steven Meisel a photographer to follow in this new year.
Mario Testino
Mario Testino is yet another name that is well known in the fashion industry. Testino is a Peruvian photographer who has worked with many high end fashion companies, including Burberry, Michael Kors and Dolce & Gabbana and magazines like Vogue and Vanity Fair. He is known for his style of 'luxury realism', often having his subjects look into the camera or interact with their environment to symbolize the photograph as a moment in time instead of a still image. Testino's subject is often the human form, focused especially on different positions. This emphasis has allowed his name to gain traction in the fashion world, since his composition showcases clothing well. While Mario Testino's work has been mainly philanthropic the past few years, his photographs show a unique liveliness that is still as captivating as ever, making him a photographer to follow in 2020.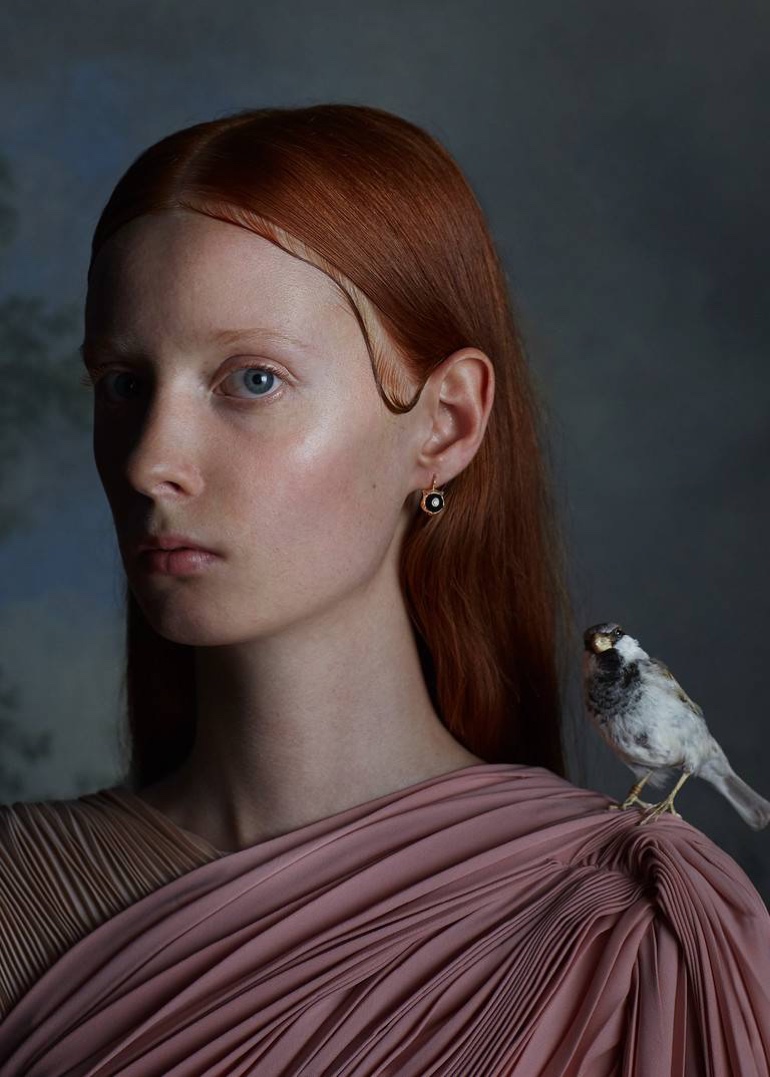 Julia Hetta
Julia Hetta is a fashion photographer well known for her minimalism, dramatic use of lighting and muted tones. She has worked with notable companies like Gucci, Alexander McQueen, Christian Dior and Vogue. Her work employs shadows to emphasize human figures and surrealism which gives her pieces a dream-like quality. Hetta's pieces are reminiscent of both renaissance and surrealist paintings, drawing from a mixture of dramatic shadows and fantastical set designs. Julia Hetta's photography, which emits a peaceful quietness that contrasts largely with the trend of current fashion photography. Her expert use of both composition and subject matter shows that she will be a photographer to follow in 2020.