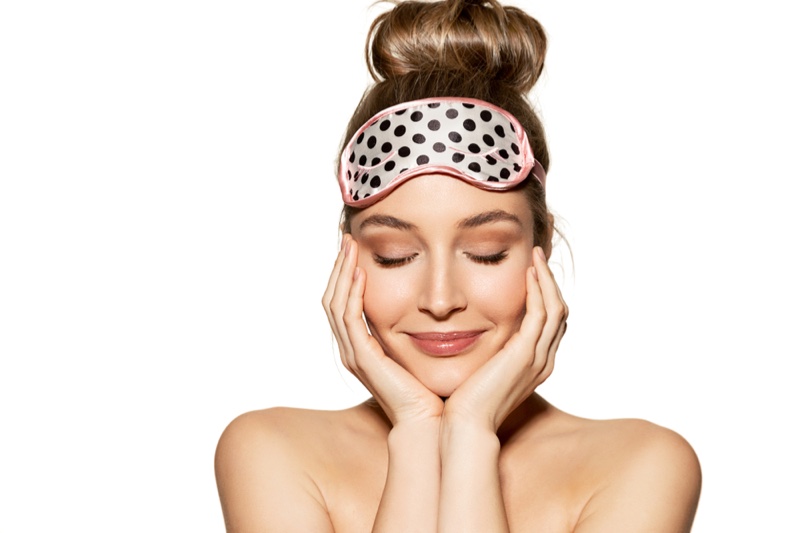 Top 3 spring beauty tips
Dull and pale skin, dryness, swelling, sore hands and lips, etc. Winter may have left a series of scars on our skin and hair. Therefore, the beginning of spring is a good occasion to restart our intensive skincare. We gathered some of the best spring beauty tips in order to welcome the new season with a renewed look. Skincare it particularly important in order to maintain youthful skin at all ages but it is equally important to limit stress in your life as it can be as damaging to your body as smoking or explosion to the sun. Exercising daily and doing things you enjoy and relax you are crucial for your general wellbeing as well as the health of your skin. Practice yoga, meditation and do things you enjoy like reading books or watching series on Netflix. We also recommend checking out casino online and having some relaxing time or fun! 
# 1 Reorganize your cosmetics and skincare collection
According to Marie Kondo, it is good to keep only the things that make you feel happy, the things that spark joy. In order to welcome spring, you can organize your cosmetic and skincare products. Throw away expired products or products you have not used in a long time. Organizing our products and decluttering, will make you feel better, your drawers will be tidier and your skincare and make up rituals will be more organized, easier and more enjoyable.
# 2 Put the effort and time on your evening skincare ritual
Thorough skincare at night is a necessary process for your skin's effective reconstruction and repair. If it has suffered from cold, then choose a cleansing balm or cleansing oil with compositions that respect the pH of the skin. At the same time, they clean gently without removing the natural oils of your skin.
Also:
Enrich your treatment with ingredients that instantly give radiance and firmness to the skin. Forget about strong acidic exfoliating peeling products since the sun begins to become more intense. Choose instead other ingredients that stimulate glow, such as: hyaluronic acid, Vitamin C, Vitamin E, nourishing oils, and retinol (retinol only at night as it will make your skin more sensitive to sun).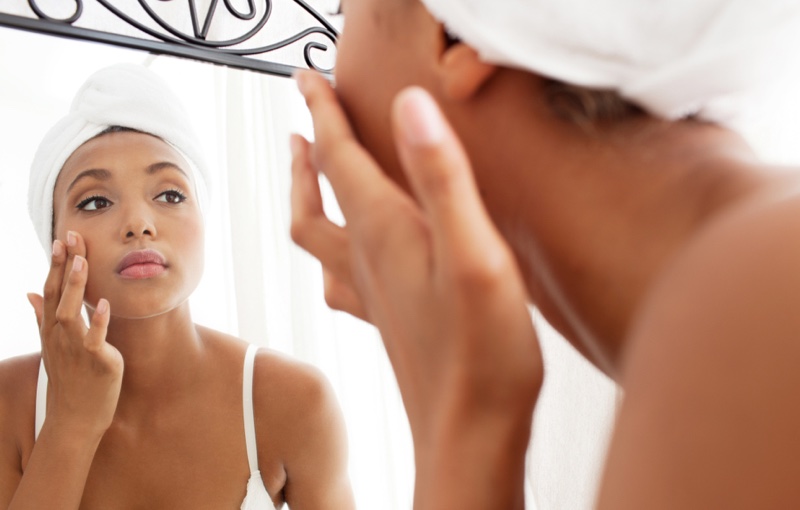 # 3 Do not forget to exfoliate your skin
Hide all the heavy and warm clothes and sweaters in the closet. The time has come to wear lighter clothes. To reveal a soft, glowing, and toned body, do gentle exfoliation every day for a week. There are many methods to achieve the best result.
a) Use a shower gel with peeling granules or a body scrub.
b) Alternatively, you can exfoliate with a loofah sponge, insisting on the rough spots (knees, elbows, soles).
c) If you do not like any of the above, then once or twice a week before your shower or bath, brush the dry skin for 2-3 minutes with a body brush.
Do not forget: After the evening body exfoliation, apply a nourishing emulsion, or body butter which will give a smooth texture and radiance to your skin.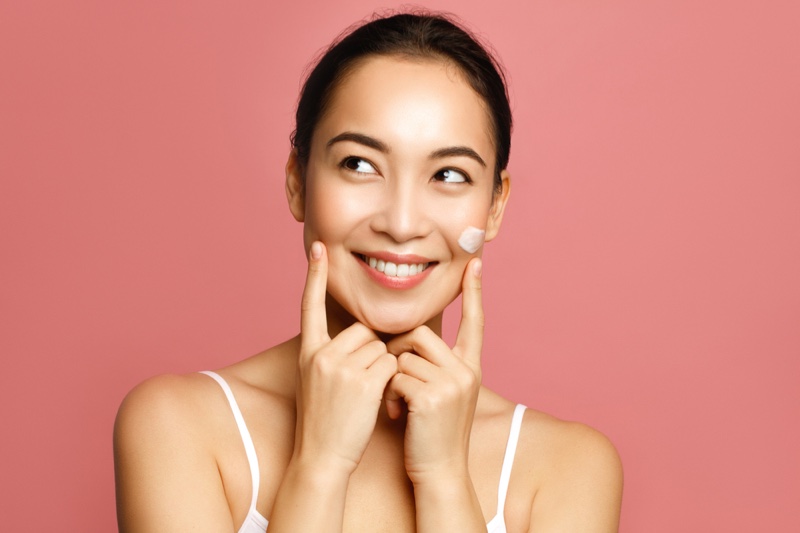 5 skincare rules for youthful skin
What to look out for in your grooming routine to show the best version of yourself at any age.
Our genes play a crucial role in the condition of our skin as we grow older, but our skincare habits are also especially important. By following the following 5 rules you will be able to keep your skin youthful at any age.
1. Find the cleaning product that best suits you
If your skin is prone to dryness, choose a product with moisturizing agents, while if you have oily skin, then go for a foam cleanser with sebum-regulating agents. However, after the age of 40, whatever your skin type (unless it is sensitive), choose a cleanser with AHA, substances that stimulate the production of new cells and prepare the skin to receive the ingredients that you will apply.
2. Apply serum morning and night
Serum is the most active cosmetic you can find. The ideal composition for the skin after the age of 40 is one with moisturizing, firming and anti-aging agents. Therefore, choose a composition with low molecular weight hyaluronic acid, amino acids and fatty acids, vitamins A, C and E, but also retinol and polypeptides, which stimulate fibroblasts and prolong cell life. By including serum in your skincare routine, morning and night, you will be able to increase the results and benefits of the cream you use.
But beware! Retinol offers spectacular results but does not work well in daylight. So, if your serum contains retinol, be sure to use it only at night and apply a different serum in the morning. If your skin is sensitive, then it is better to skip retinol and choose another serum with a derivative of vitamin A in a milder form.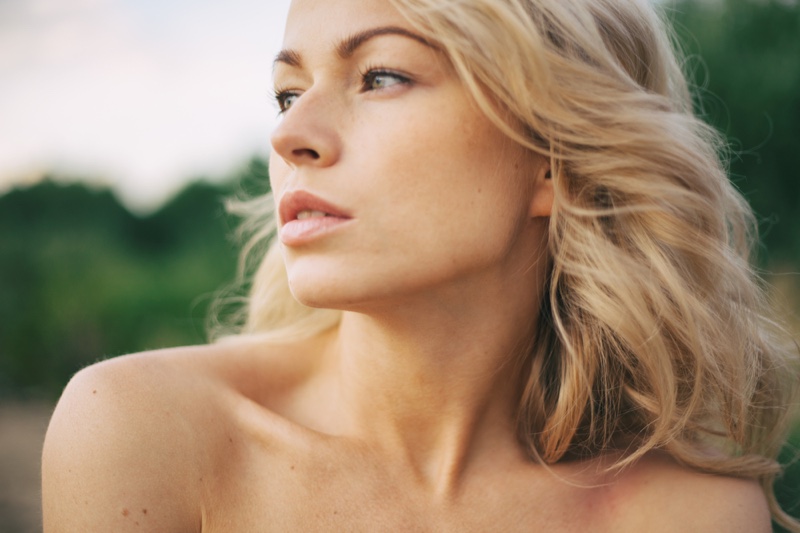 3. Focus on your hydration
The basic condition for the skin to maintain its youthful appearance is hydration. Therefore, make sure that you drink a sufficient amount of water and that you find a suitable moisturizing composition for your skin. After the age of 40, your skin needs change, choose a moisturizer that moisturizes and at the same time fights the damage of time.
4. Do not go out without sunscreen
Sunscreen is necessary all year round and regardless of the weather, as it can prevent new damage to the skin, such as further discoloration and wrinkles. To find the sunscreen that suits you, you need to consider your skin type, the shade and characteristics of your skin, its anti-aging needs, as well as the effect that the sunscreen leaves on your skin. Do not forget to apply sunscreen on your neck as well.
5. Protect and be gentle with the skin area around your eyes
The skin in the eye area is very thin and vulnerable, so it needs special care. Invest in a good anti-aging eye cream with decongestants, which fight puffiness, but also with nutrients, which smooth wrinkles. Also, be sure to wear sunglasses in the morning, as constant frowning and closing the eyes are the most important causes for the so-called "crow's feet".