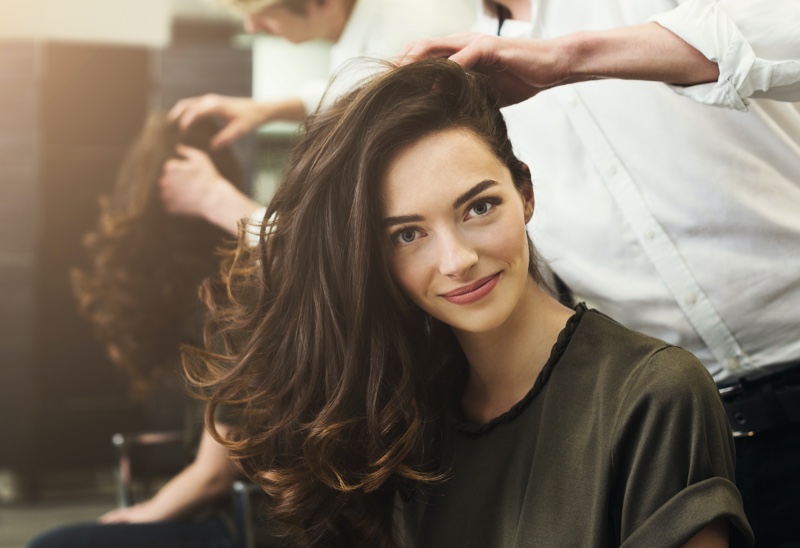 It is always a good idea to invest in high-quality salon equipment. When your salon is equipped with high-quality equipment, you can produce high-quality work. This will guarantee that your business processes function efficiently, as well as improve the salon experience and, ultimately, client satisfaction, which is critical to the success of your company.
Customers don't think about the furniture, blow dryers, or any of the displays or accessories when they come into your salon or spa. Yet, as a salon owner, you must consider all of the necessary equipment– it is unavoidable. After all, your clients may not give tools much thought, but they will if they discover that they do not function effectively. In the end, you may lose customers as a result of this. We will try to help you find out how to take care of professional equipment in this article.
Brushes
Brushes should be sanitized once a week using a brush cleaner that has firm, wide-spaced, slanted blades on one edge and longer bristles or wires on the other. Use a tail comb and a toothbrush. Rake through each row of bristles using the wide-toothed end of the cleaning tool or just the end of your tail comb, pulling up and out to eliminate tangled knots and hair at the brush's base. Clean away style residue with the cleaning tool's denser, longer-bristled end or a toothbrush, mild soap, and water; then air dry thoroughly.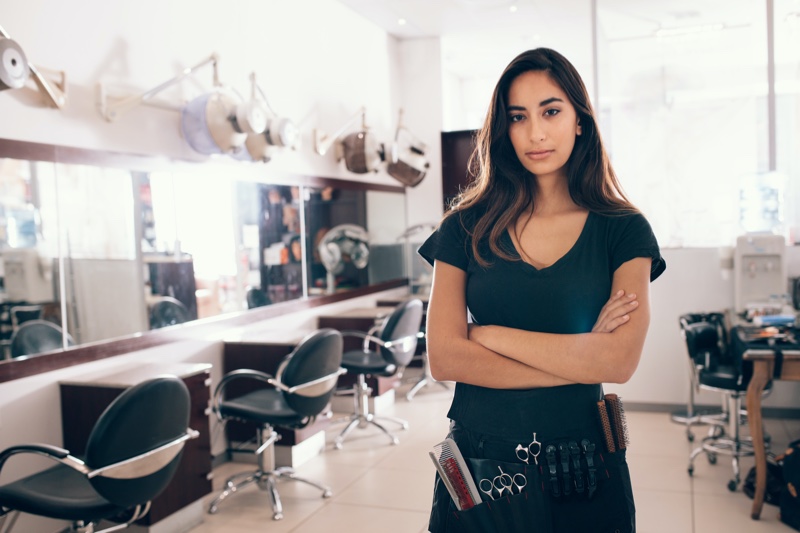 Shears
Experts recommend the 30-second rule when it comes to your most crucial instrument. Wipe the blades down with a leather shammy cloth. This operates as a mini-sharpening by removing the blade's flaws. Do this on a daily basis. After that, lubricate your shears and fine-tune the tension. This brief procedure, conducted at the start of the day or at the end of the day, will guarantee that your shears last longer.
The majority of hairdressers do not even have their shears adjusted to the proper tension. Hold the shears open to 90 degrees, straight up and down, tips pointing to the sky—then release, and the shears should fall approximately halfway. They're either too tight or too loose if they stay open or slam shut. Knowing when it's time for shear sharpening has nothing to do with asset time. It has to do with the shear's performance. A properly sharp shear will not bend, fold, or push hair.
When it comes to finding the perfect pair for you, we recommend going for the best you can afford. It's the tool you use on a daily basis. Purchase a pair with an ergonomic design. It'll be really beneficial in preventing carpal tunnel syndrome and tendonitis.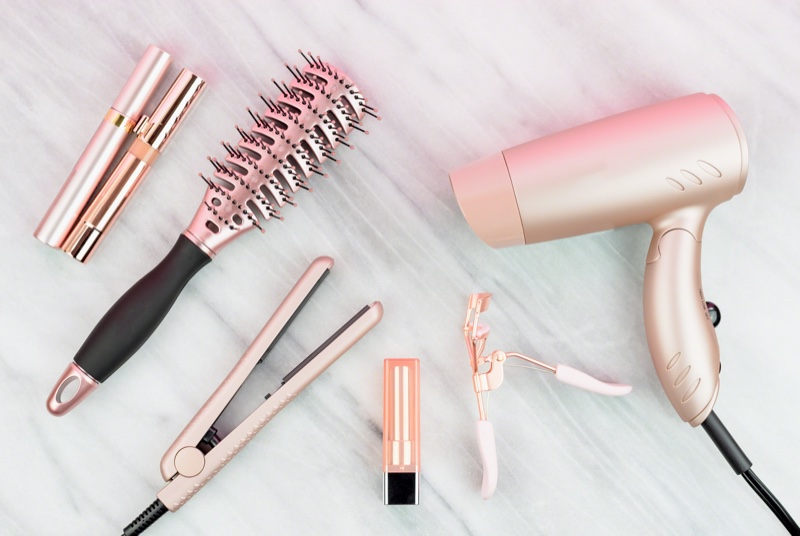 Irons
The most important thing to remember while cleaning flat irons and curling irons is to keep them free of residue from styling materials. Because this section of the equipment comes into close touch with your customer, cleaning the plate is crucial. Make sure your iron is turned off and cold before scrubbing the tool's plate with a clean cloth soaked in vinegar and a firm grip. After the residue has been removed, wipe off the surface with a clean, dry towel, then switch on the hot tool and let it warm up. Any remaining residue on the plate will be melted away as a result of this.
When it comes to cleaning titanium or ceramic iron plates, clean both materials on iron with the same procedure. Ceramic is more resilient than titanium, which is prone to irritation and scratching. To keep this from happening, use a cotton microfiber towel.
Clean your equipment before your next customer after upstyling with hairspray. Hairspray contains polymers, and when heated, the polymer on the plate becomes sticky. It will drag and tug on the next client's hair if it isn't cleansed, slowing down the style process.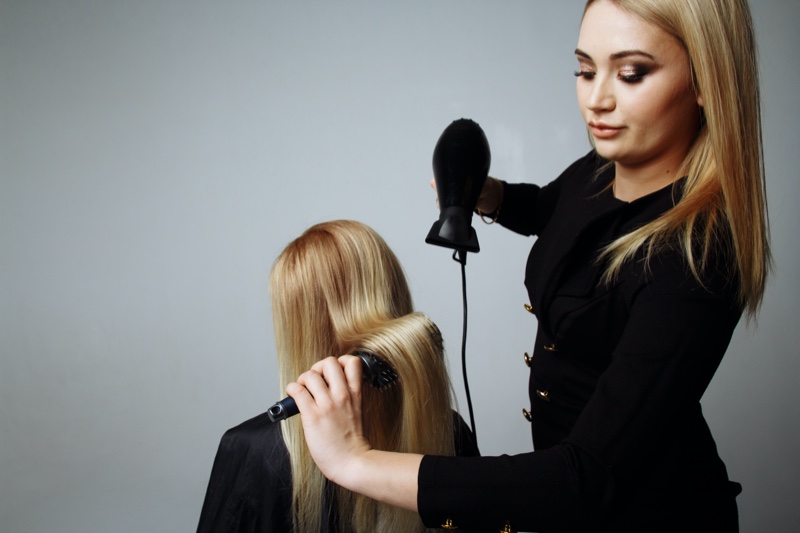 Hair Dryers
Make sure to clean your blow-dryers filter at least two times a week. The motor might be damaged if there are a lot of long hair strands stuck in the filter. Cleaning is easy and inexpensive. It only takes three seconds, and this will extend your blow-dryer's lifespan by 300 hours. Easily take the filter cover and brush the screen back and forth until no trapped hair or dust remains. We don't advocate brushing the screen with a toothbrush since the nylon may grab and ignite that piece of nylon, which is dangerous. The best approach to do it is using a cotton cloth. Brushes made specifically for cleaning the filter are also effective.
Many people believe that the closer the blow-dryer is to the head, the faster the water evaporates. If you get too near to the hair, though, you'll put back-pressure on the tool, which is meant to force air out of the nose. Because of the resistance, the motor has to work harder, reducing its lifespan. Stay within six to ten inches of the hair, according to expert advice.
To provide the most outstanding services to your clients, you must have high-quality salon equipment. After all, your clients' satisfaction is the most crucial factor in determining whether or not they will return to the salon in the future. As a result, if you want to provide the greatest service, you need to take care of your equipment.