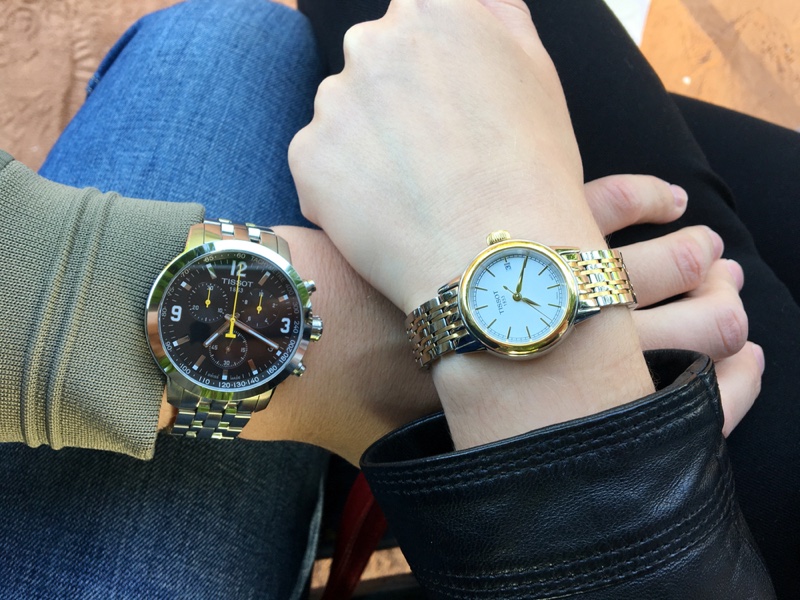 Tissot watches a genuine Swiss brand, the Innovators by Custom, is a Swiss watch company that has been a subsidiary of the Swatch Group since 1983. Tissot has expanded to over 150 countries since its founding in 1853. The father and son team of Charles-Felicien Tissot and Charles-Emile Tissot formed the Charles-Felicien Tissot & Son watch company. It all began in Crêt-Vaillant, Le Locle, Switzerland, as a small assembly store.
Gold pocket watches are one of the company's first crafts, and Tissot watches are mainly intended for export. The company has already entered and marketed its products in the United States in its first year. Tissot arrived in Russia five years later, in 1858. When Charles Tissot, the third generation of the Tissot family, went to Moscow in 1885, Tissot could expand into Russia.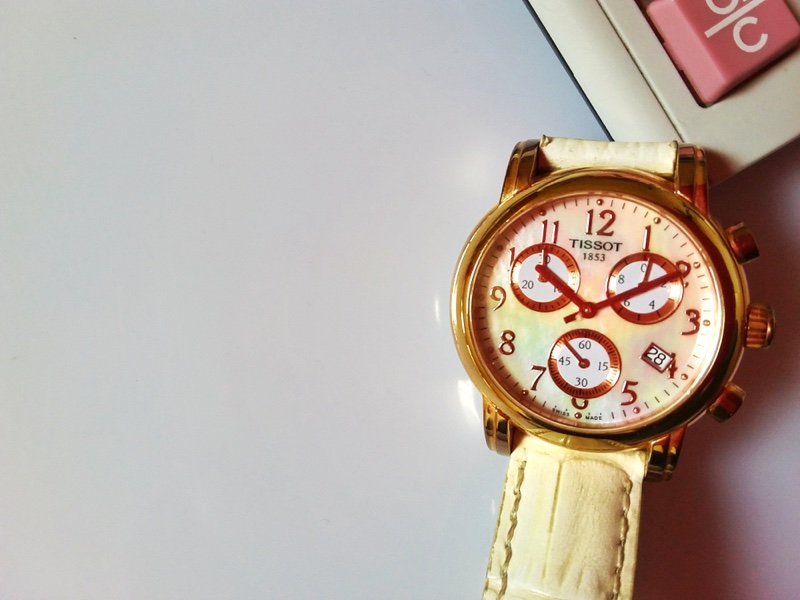 Starting Point: Russia
Charles-Emile Tissot traveled to Russia in 1858. He was just meant to be in charge of a local branch. However, he later agreed to marry a Russian woman and start a family in Russia. Because of this intimate link and relationship with the locals, Russians now make up the majority of Tissot watch customers. The watch company became so well-known in Russia that it even made its way to Tsar Alexander II's court. Now was the time for the Tissot to enter the Russian market, finally, his trip paid off when he could market their SavonNette pocket watches in the Russian Empire. Since 1983, Tissot has been a part of The Swatch Group Ltd., the world's largest watch manufacturer and distributor.
Le Locle, Switzerland, has remained Tissot's home to this day, keeping its Swissness at its heart. This was one aspect that set the brand apart from its rivals.
Nicolas Hayek urged Tissot to join and integrate with a large and well-known watchmaking company at the time. Tissot did not decide to join SMH until 1998, also known as The Swatch Group. Another bold move the company made was to reinvent itself by creating new classic watches such as the RockWatch, WoodWatch, and PearlWatch.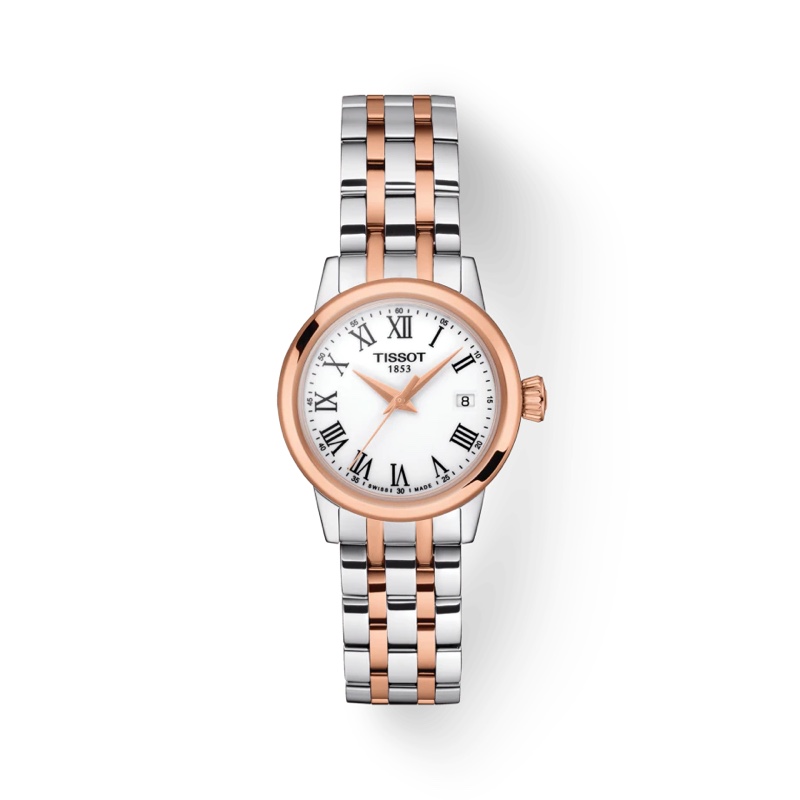 The Collections
The Tissot collections are divided into seven product categories,
T-TOUCH
T Touch Range contains multifunction tactical watches with functions such as chronograph, altimeter, compass, alarm, thermometer, barometer, date, and time that can be accessed by pressing the sapphire watch glass fitted with a sensor. 
T-SPORT
T Sport collection includes Tissot sports watches and Tissot diver watches. Popular collections include the Tissot PRS 516, V8, Tissot Seastar 1000, Tissot T Race, and many others. This range mostly features Tissot men's watches, but there are a few sporty Tissot ladies' watches as well.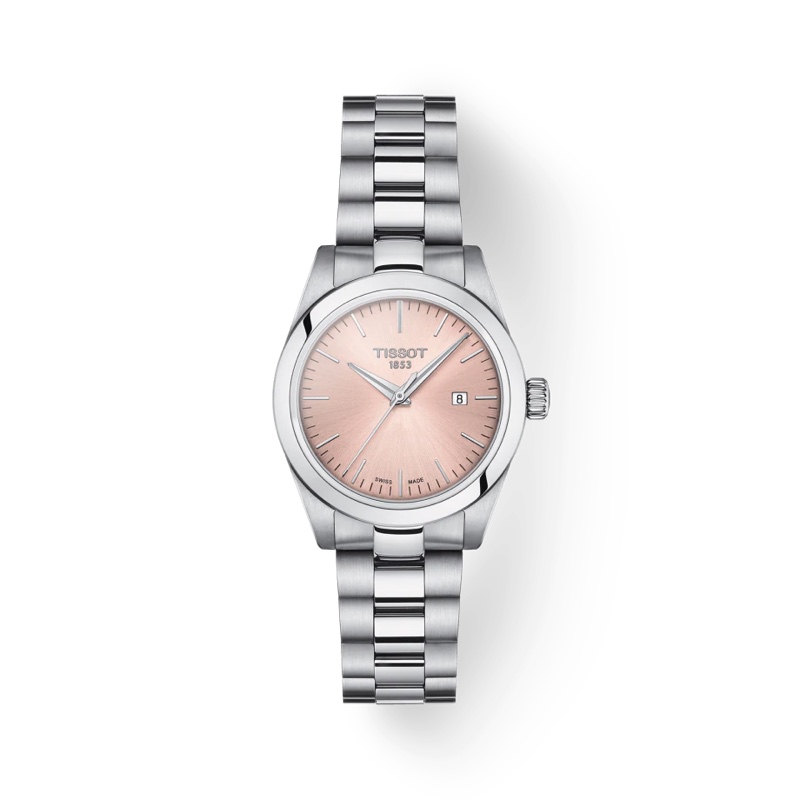 T-LADY
Tissot women's watches in the Tissot T Lady series. The Flamingo, Lovely, Generosi-T, and Cera collections are among the most common. Some Tissot women's watches come with genuine diamonds and mother-of-pearl dials.
T-CLASSIC
T Classic collection consists primarily of classic, understated, and timeless designs. The Luxury, Bridgeport, Couturier, and Tradition collections are all housed here. This range includes models such as the widely regarded T-Complication Squelette, making it extremely versatile.
HERITAGE
Heritage series contains refurbished editions of watches based on Tissot's vintage collections. These were introduced in 2003 to commemorate the company's 150th anniversary. The Tissot Visodate and the Heritage Navigator are two of the most common Tissot automatic watches today.
POCKET WATCH
Pocket watches, just as they did in 1853. Tissot pocket watches are a testament to the brand's fine craftsmanship and expertise. The Lepine, Savonnette, and the very special Musical Seasons pocket watches are among the sets, which use mechanical parts to play music.
T-GOLD
T Gold collection is dedicated to Tissot's gold watches. It is an extensive set; the new 18 kt Gold Vintage range, which is available in both men and ladies' versions, is one of the most recent and elegant timepieces in this Tissot gold watch collection.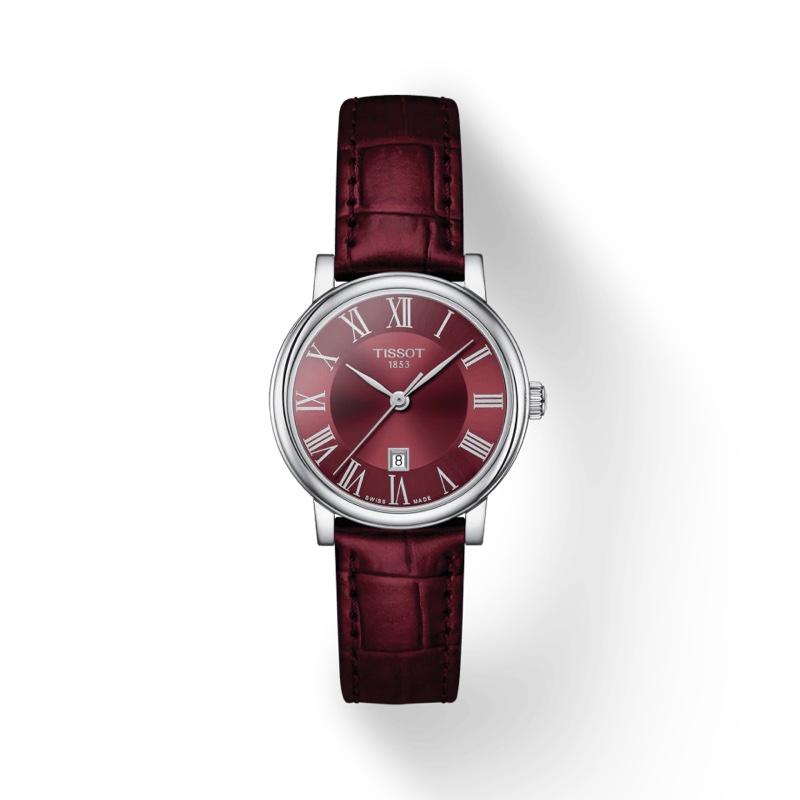 Wider and Bolder
Tissot watches come in a variety of technological configurations, including models with both automatic and quartz movements, and models powered by solar cells. Most models come in a range of styles, including stainless steel, gold, titanium, silver, or combinations of metals, and dials with various patterns and different bracelets. Like, Tissot introduced the Tissot T Touch, the world's first touchscreen watch, in 1999. Touch-sensitive sapphire crystals monitor various functions such as compasses, barometer, altimeter, and thermometer on the Tissot smartwatches that use this technology. Tissot is also active in the sports arena, serving as an Official Timekeeper at a variety of sporting events. This includes the International Basketball Federation (FIBA), MotoGP, the Women's National Basketball Association, the Fencing World Championships, ice hockey, and cycling. Tissot is still creating innovative timepieces that are sold all over the world.
Tissot is a well-known watchmaker with a long history of making high-quality timepieces. Tissot watches are known for their excellent quality and craftsmanship, and many watch enthusiasts consider Tissot to be an "affordable luxury" brand.
Takeaway
Tissot has a strong reputation in the watchmaking industry because of its long history and for being a genuine Swiss brand from the beginning. Its recent merger with the Swatch group has also boosted its marketing and contributed to introducing more cutting-edge designs, giving the brand-new life. Tissot is a well-known watchmaker with a long history of making high-quality timepieces.
You cannot go wrong with a Tissot timepiece, whether you are a watch collector, an enthusiast, or just looking for a gift for a loved one. The brand has established its reputation in the watchmaking industry. Its alliances and sponsorships with celebrities, athletes, and official sporting events are also evidence of the quality of its products. Tissot watches have stayed true to their motto, "Innovators by Tradition." They have repeatedly shown their contribution to technical advances and creativity. And it is their never-ending quest to push their boundaries that is propelling them towards excellence.
You'll undoubtedly find a style that fits your preferences. You should go to TWC's website and search for Tissot watches that are right for you. TWC will be delighted to help you.