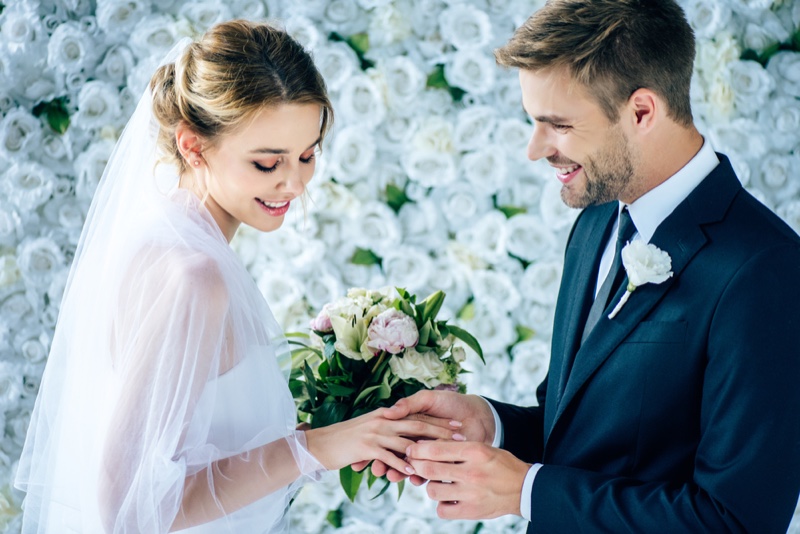 A wedding is a very exciting day, which newlyweds want to remember for a lifetime. Photos are the best way to capture this event. Photographers face a difficult task: to choose the right angles, backgrounds and moments that fully convey the joy and love that fly in the air that day. Here are proven tips, which are useful to both couples and photographers, on how to make a great wedding photoshoot.
Choose a lot of interesting locations
The mistake of many couples is that they choose only one or two places to shoot. Thus, all the photos seem to be the same and not expressive. This is especially true for those who choose a photo studio with a plain background. It's recommended to pick up four, five or more locations that are not alike. These may be standard sights of your city where lovers hold wedding photo sessions along with unusual places, depending on the preferences of the newlyweds. Don't be afraid to choose locations that are far apart if they are worth it.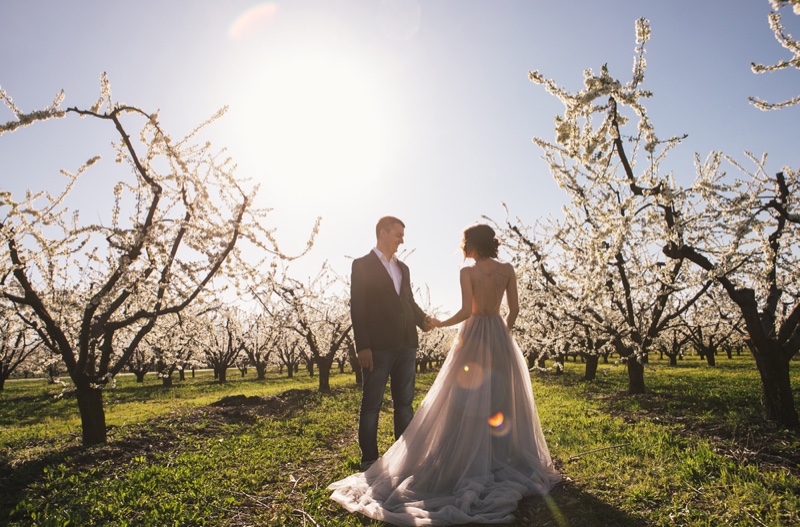 Ask newlyweds to move a lot
During the photoshoot, many couples feel uncomfortable because they don't know how to pose. The photographer's task is to always encourage lovers to laugh, have fun and move a lot. This is especially a problem for men to show emotions and be active in front of the camera. It's recommended for couples to rehearse several posture options before the photoshoot. Ask your friends to show their wedding photos as inspiration.
Magic of editing
Undoubtedly, the idea and what happens during the photo shoot is very important. But don't be upset if the pictures don't look beautiful enough or something went wrong. Retouching and editing will help fix everything and add magic.
Every bride wants to look perfect on her special day, so the duty of the photographer is to help her with this. The special body editor app is a convenient tool for quick photoshopping. Retouchme app has many effects and settings to fix skin and body imperfections in the photo. This is a simple program that is similar to those that editors in fashion magazines use. You can learn all the features and download Retouchme on its website https://retouchme.com.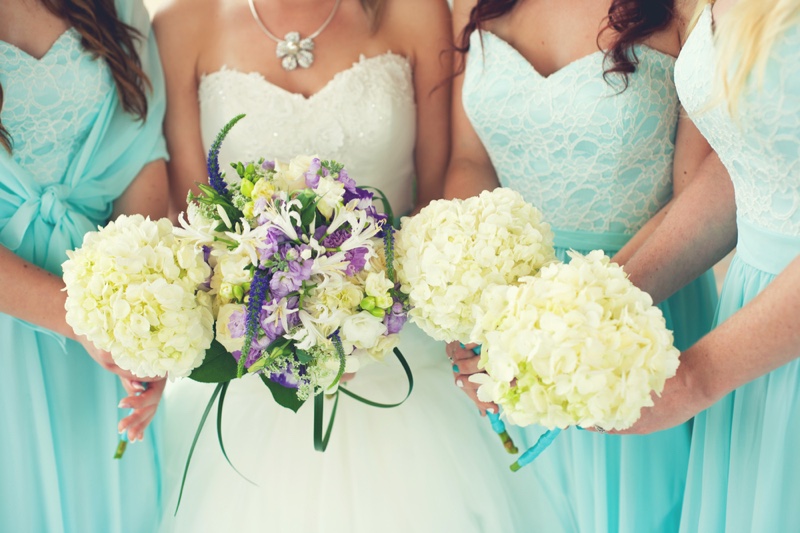 Don't forget about the guests
Use relatives and friends as extra people in the photo. This is a popular trick among wedding photographers to use guests to build scenes and tell a story. It can be romantic or comedic. The main thing is also not to overload the photo with a large number of people.
Pictures among strangers as an idea for a photoshoot
If the newlyweds don't want standard wedding pictures, organize a photoshoot on the street with strangers. Lovers can take a walk along the road while the photographer takes a picture with a focus on them. Thus, the couple is clearly visible while the rest of the people are blurred. It makes a great romantic story.
Use the hobby of the bride and groom as inspiration
Favorite activities or work of lovers can suggest an idea for wedding pictures. For example, if both loves horseback riding, a photoshoot where the newlyweds ride horses in luxurious outfits can look very romantic. If they are confectioners, then what about the photos where the partners preparing their wedding cake? There can be many options.
Photoshoot inspired by famous movie or series
Cinema annually offers many stunning characters and scenes that you can use in a photoshoot. For example, an interpretation of the wedding from the Godfather, where guests with the newlyweds play the mafia and the bride's father is the famous Vito Corleone. Alternatively, you can take only the style of the movie. Now, many couples are making wedding photos in suits like in the Great Gatsby. Perhaps, the bride and groom love series. Game of Thrones-inspired photoshoot would look luxurious.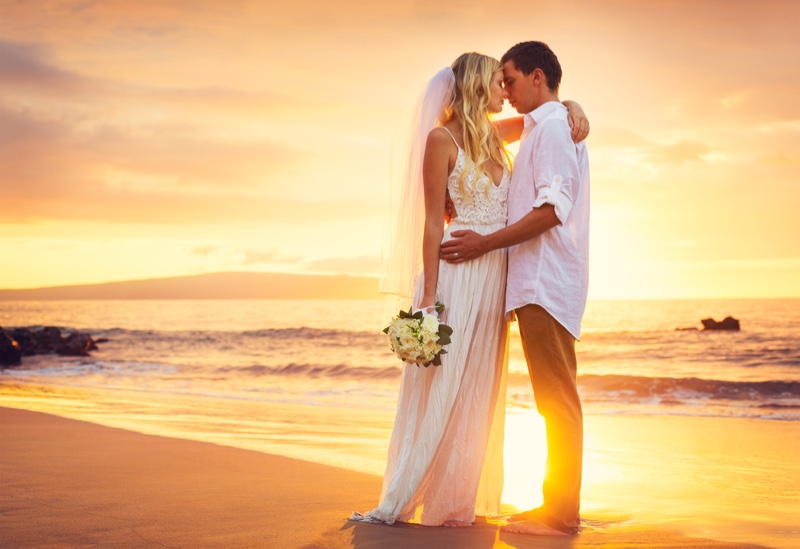 Natural lighting instead of studio lamps
Outdoor wedding photos always look brighter due to natural light and a variety of backgrounds. Even if you are shooting in a restaurant, choose a place with large windows to let the light from the street enter the room. If newlyweds want a photoshoot in the studio, it's also okay because the main is that everything is as they want on their special day.
Use smoke, rain, and lights
During any photoshoot, it's recommended to try any available materials. Some couples rent a smoke machine for a fog effect to add romance to the pictures. Besides, you can use different small light sources to make photos interesting and bright. Weather can also be beneficial. Walking in the rain with or without umbrellas, if the bride does not mind spoiling her hair and makeup, can be an unusual option.
Conclusion
When you ponder an idea for a wedding photoshoot, don't reject extravagant options right away. Unique images and scenes always look bright. Such photos are much more interesting to view through time because they remind not only of the wedding but also of the fun photoshoot that day. Don't be afraid of unusual locations, outfits, and details. The skill of the photographer and the magic of editing are also important elements that complement and complete a wedding photoshoot.