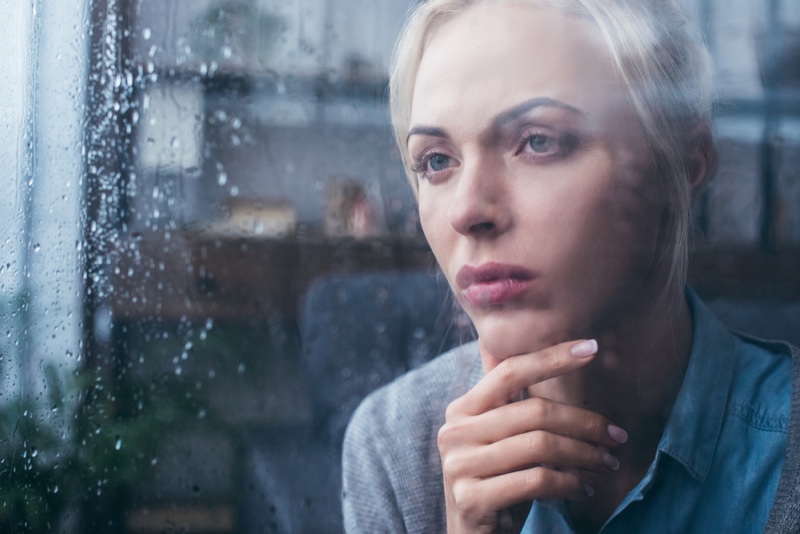 So far, the 2019 winter season has been harsh on the United States. There's been snowstorms, rainstorms and plenty of cloudy days. If you have felt yourself feeling down this winter, you may be feeling Seasonal Affective Disorder or SAD for short. SAD happens when one gets less sunlight and according to experts, the reduction of sunlight can lower the release of serotonin which is often linked with depression. Additionally, a lack of sunlight may also affect one's melatonin production which helps regulate or sleeping patterns. According to the Mayo Clinic, this affects over 3 million Americans a year. So how can we combat this? Look below for tips.
See a Therapist
Although it may seem like you can handle Seasonal Affective Disorder on your own, SAD can also lead to a deep depression. So go see a therapist if you really need help. Websites like BetterHelp offer online professionals. Don't be afraid to ask for help if you need it. You may need to be prescribed a medication, or your therapist can help you use coping strategies. No matter the case, it's always best to take care of the problem before it becomes too serious.
Get a Light Therapy Lamp
If you can't afford to get away to a warm location during the winter months, you can bring the light to you. Buy a light therapy lamp that can replace the actual sunlight. These lights can make you feel like it is a sunny day, and help fight off Seasonal Affective Disorder. You can get a dose of light by sitting near an energy lamp from 10 minutes to an hour depending on your personal needs. Again, you may want advice from a doctor or therapist on how much exposure you need. Prices range from $40 to $140 on light therapy lamps.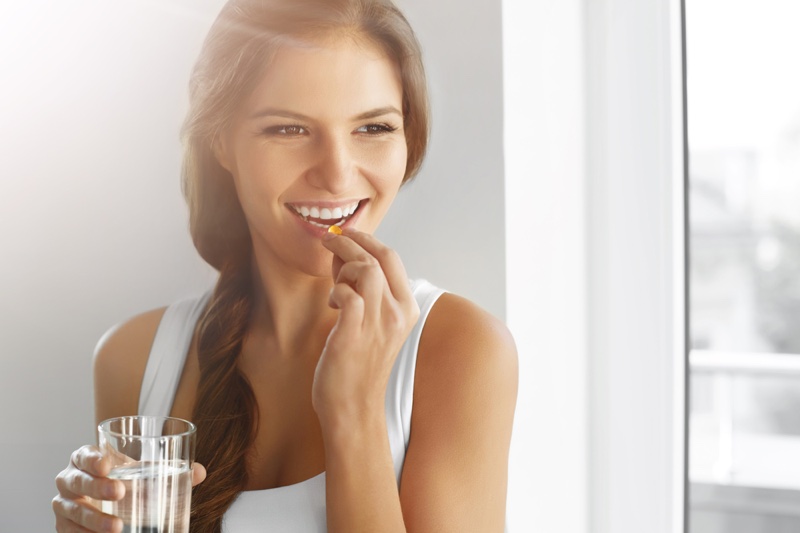 Take Vitamins
You may be missing out on sunlight during the fall and winter months, which can lead to serious nutrient deficiencies. Beating a case of the blues can be solved by taking daily vitamins. A lot of adults are low on their Vitamin D3, which can result in fatigue, depression, hair loss and muscle weakness. You can take daily supplements in order to combat this deficiency. You may want to talk to your doctor before starting a dosage. But experts recommend between 1000–4000 IU or 25–100 micrograms a day.
Change Your Diet
Speaking of vitamin deficiencies, are you eating properly? The winter months often make us want to eat tons of starchy foods like pasta, bread and rice. But those aren't really nutritional. If you want to keep up on important vitamins such as D3 you can get them from salmon, egg yolks, shrimp and oysters. Sometimes a horrible diet can make your SAD feel worse. Make sure to keep your plate balanced with plenty of protein, leafy vegetables and low sugar fruits. When eating carbs, try to go towards whole grain or multi-grain alternatives.
In conclusion, dealing with Seasonal Affective Disorder can be a difficult task. But there is help out there. From talking to a therapist to light therapy and supplements, you can cope with SAD through different techniques. Remember, that you're not in this alone and you can look for support on various forums and groups.