As the Christmas season is approaching, you all must be busy planning a fun time with your family and friends.  Some of you might have already started shopping for some gifts to gift your loved ones and some may be still exploring marketing and checking store on what to buy for their friends and relatives. Well, if you fall into the second category then in this post, we have brought a few helpful 7 tips that will let you shop safely online during the Christmas season.
When you see the wintery weather outside, snow falling on the ground, streets decorated with lights and decorative; this is the clear indication that Christmas is here and the best time to shop. Yes, many people also feel Christmas is the best time to shop whether clothes, accessories, pieces of jewellery, electronics, beauty products or any other gifts.
Your wait is over! If you are ready to shop and save during Christmas then check out below some helpful tips that will let you save huge on your shopping online.
1.
Look to buy online
Though there is no denying fact that shopping on a virtual store in Christmas displays during December is the best thing to imagine. But if you are hard on saving money and want to save on your time too then probably nothing is cheaper than going online. Try shopping from Zaloraonline where you can enjoy a lot of stuff as well as can find varied clothing options such as dresses, jeans, t-shirts, for both men and women and accessories like shoes, bags, jewellery, and Christmas gifts with beauty products all at cheaper prices.
2.
Watch out for online discount and coupons  
Websites like CollectOffers provide some great discount code and vouchers that help a customer to shop online and save huge on their shopping. Probably, it is a good idea to witness as the seller offer few unique discounts to their customer which let customer shop some item at more discounted prices. Thereby, this allows the shopper to save on their shopping.
3.
Make sure the website is secure
Before you choose your shopping store online, make sure that the website you are surfing is secure and offers a secure padlock and https:// in the address bar. This is a clear indicator of a secure webpage, which means that your details will be transmitted securely and you can trust this website for shopping.
4.
Pay with a credit card
All the holiday shoppers, attention here! When you are shopping online, you'll get liability protection for both online and offline when you pay through your credit card. As if someone racks up illegal charges on your credit card, centralized regulations won't allow you to pay while investigating the card company. Most of the credit card offers $0 liability for fake purchases.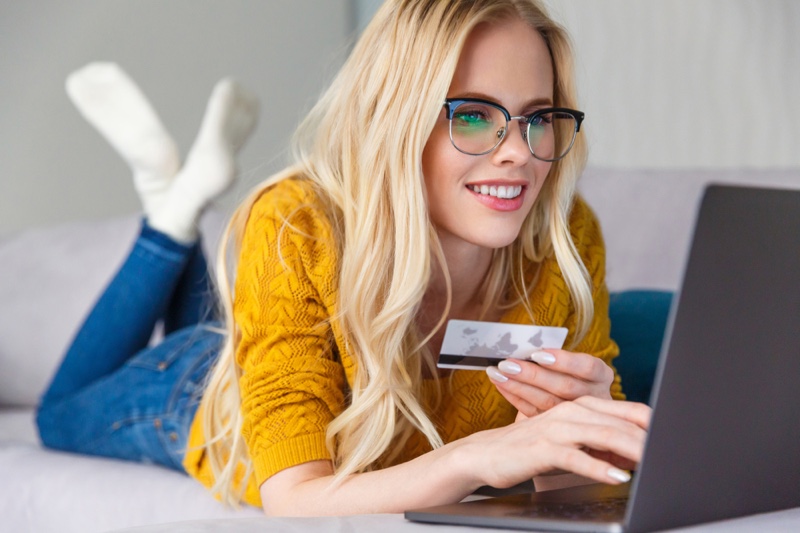 While in case of a debit card, your liability for unlawful charges is limited at $50, only if you report it within two business days. But somehow, if someone uses your account and you don't report about it then you may not be reimbursed at all even after 60 days.
5.
Check delivery times and buy early
If you are new to online shopping or have just started in December then take a note on delivery times especially if you are shopping from external countries. Sometimes, there are few deliveries around 16th of December that offer some countries last date for purchase, so before shopping from their website, be sure to check the expected delivery time and see whether they have a cancellation and return policy or not.
6.
Be e-mail savvy
If you have an account on many websites then make sure you change the password on regular basis. Do change the password over time and never use the same password for different websites. Keeps a note on all the emails coming up on order related or any future discount offer from suppliers. But, be a little cautious for fake e-mails that declare to be customer services and ask for your bank account details. If you are even a little bit unsure then you can contact the website and report the e-mail. A good brand or company doesn't ask for payment details through e-mail.  
7.
Go Compare
Now, before going online and choosing the website, compare the prices with other website and find out which website is offering fewer prices for the same product and then reach for the conclusion to buy a product. By using Farfetch voucher codes, you can enjoy great deals and discount options that are available specifically during the holiday period.
Hope, the above tips help you find the best way to enjoy a discount on your purchases. With Christmas come endless socializing, eternal shopping and unremitting money spending, finding an additional discount on your purchases will be shining armor to get the best exclusive deals that you can't get anywhere else.