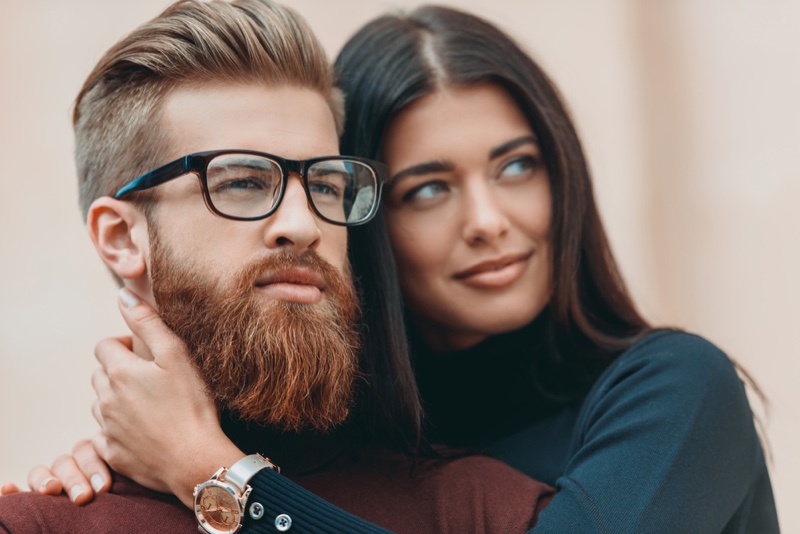 For many men, the beard is a symbol of masculinity and virility, and in the modern age, the beard is considered an extension of a lifestyle. With these thoughts in mind, you must realize that growing a beard can be challenging. Not all men that grow a beard achieve a fuller one, some end up with a patchy beard. A patchy beard can lower your self-esteem. However, with the proper methods, you can achieve thick, healthier, and notable bearded glory.
While your focus may be more on growing a healthy beard, you need to address the prime causes of patchy beard growth. They include:
Alopecia Areata
Hormone imbalance
Lack of exercises
Stress, lack of proper diet
Poor sleeping patterns
Genetics
When you deep deeper into the reasons behind a patchy beard, it becomes easy to achieve your goal of making it appear fuller.
Tips for Making a Patchy Beard Appear Fuller
1. Style it Well
Styling your beard strategically is an amazing way to make it appear fuller. Address those patchy spots by going for beard styles that hide them. The rule of thumb is to keep the beard short because such a beard style makes the patches less obvious. Go for a goatee style or chin strap because they make the beard appear fuller.
2. Proper Grooming
Proper grooming is crucial for your beard hair. You need to clean and brush the beard to add volume and hide those patches. To achieve a fuller look, go for a men's shaving brush that that will ensure good blood circulation beneath the skin of your beard. With good blood flow, beard growth is also enhanced.
Besides, it is important to apply beard oil to your facial hair. Beard oil does magic in addressing a patchy beard since it is laden with essential oils. The oil treats hair follicles and the skin and enhances the growth of facial hair. What's more, there are oils that have anti-microbial properties. They get rid of dead skin cells that often inhibit the growth of a healthy beard.
You can also use a beard balm, a grooming product that can transform your looks. The balm helps you to style your beard to achieve a fuller look. This is because it comes with wax that holds and locks the style you choose in place.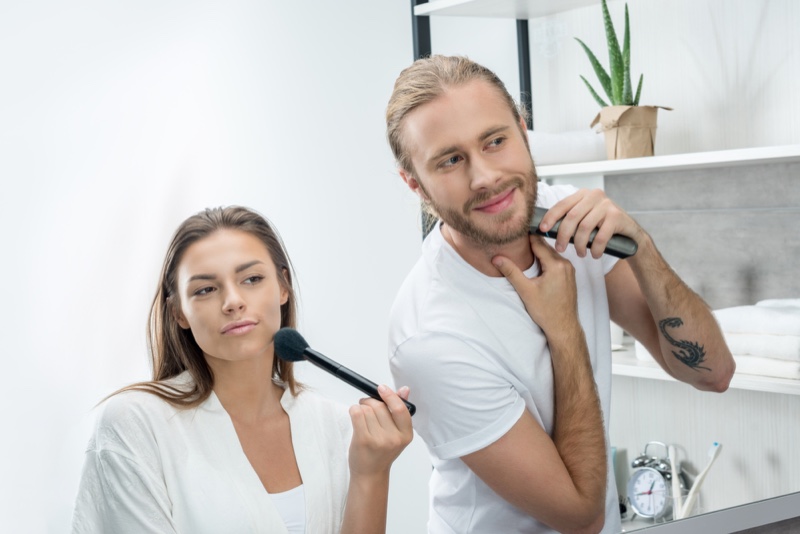 3. Clean & Maintain the Beard with the Right Products
With an array of beard products in the market, you need to choose the right ones for your beard. Choose the right shampoo, beard balm, beard oil, and brush. Such products will make the whole process of growing, styling, and maintaining a fuller beard easy. Remember, using the right products helps to prevent itchiness and creates room for the growth of a softer and healthier beard.
4. Eat a Balanced Diet
Your diet also plays a significant role in making a patchy beard look fuller. Incorporate essential nutrients and vitamins into your diet. Your diet should include plenty of proteins, vitamins C and E that produce sebum, Vitamin A, and Beta-A carotene because they repair skin tissue and Omega 3 fatty acids.
You should also take plenty of water for hydrating your beard skin and take Biotin vitamins, B6, and B12, to prevent hair loss.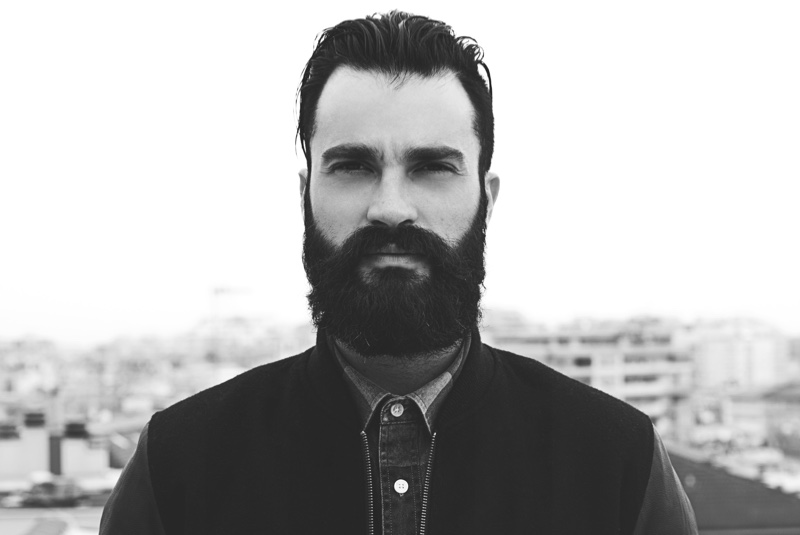 5. Exercises
Exercises help to make a patchy beard look fuller because it increases the production of testosterone. This is a hormone that triggers the growth of facial hair. Similarly, exercises increase blood flow to your facial skin, therefore, enhancing beard growth. You also sweat while exercising and it helps to unclog hair follicles and provides room for hair growth in patchy areas.
6. Plenty of Rest/Sleep
Lack of proper sleep lowers testosterone levels, a hormone that aids the growth of facial hair. Therefore, take time to sleep to promote sufficient production of the hormone for a fuller beard. With good sleep, you also reduce stress levels, one of the factors that cause a patchy beard.
7. Supplements
You may also take supplements to correct the deficiency of hormones as well as vital nutrients in the body. There are many supplements in the market, but it is wise to settle for the most recommended options, including magnesium, vitamin B, Vitamin E, Zinc, and iron supplements. They stimulate the growth of facial hair. Alongside the supplements, you need to exercise and eat healthily to make a patchy beard look fuller.
As always, consult with a doctor before taking any vitamins. With these tips, it is imperative to note that making a patchy beard look fuller may take some time. You need to be patient to realize the best possible results.