Dressing up the part has never meant more than when getting ready for work in the morning. Regardless of you field of work, a well thought-out and put-together office wardrobe is not only essential when trying to convey an image of professionalism, but it's also a sure way to look and feel confident. If your office-ready wardrobe is in dire need of an upgrade, check out our easy to follow tips on how to look perfectly polished in the business world.
1.
Prioritize a Good Fit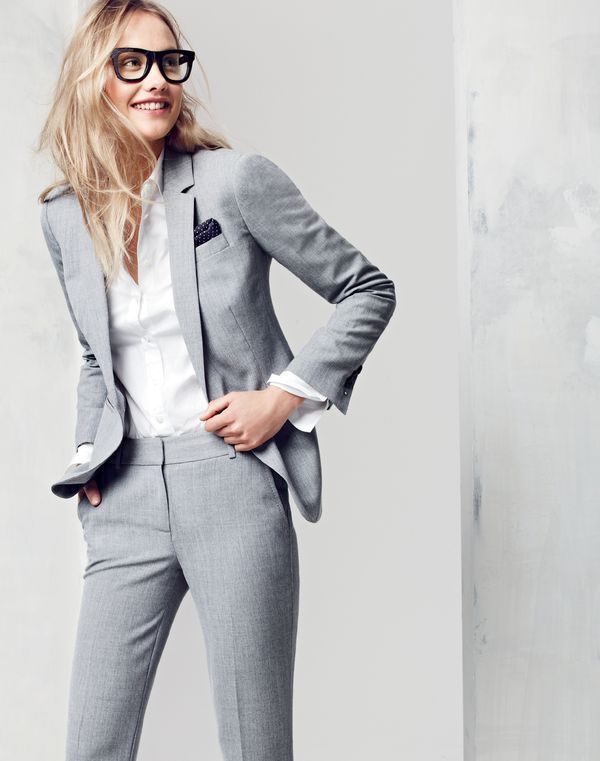 When it comes to your office-ready ensembles, trend should always be second to good tailoring. In fact, when shopping for power suits, dresses, skirts and shirts, make sure you always prioritize opting for the right size and a flattering, but comfortable fit. A simple rule to keep in mind: when in doubt, suit up! A power suit is a great ensemble to grab and go wherever in need of perfectly tailored, business meeting-ready attire, so make sure you invest in a classic, timeless one (or have one done or adjusted to fit you perfectly).
2. Don't Over-accessorize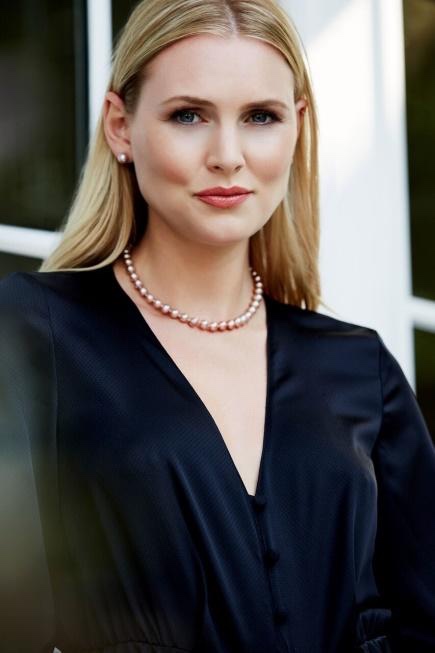 A good work outfit can instantly transform into a great one with the help of a few jewelry pieces and accessories. Whether you love a good staple watch to elevate your business-ready ensembles or gravitate towards fine pieces of jewelry, discreet enough to wear to work, the choice is yours. If you love jewelry, stick to the classics in dainty sizes, such as pearl necklaces and stud earrings, minimalistic diamond or cubic zirconia studs and simple bangle type or gem bracelets in white or yellow gold.
3. Invest in a Great
Office-Ready
Bag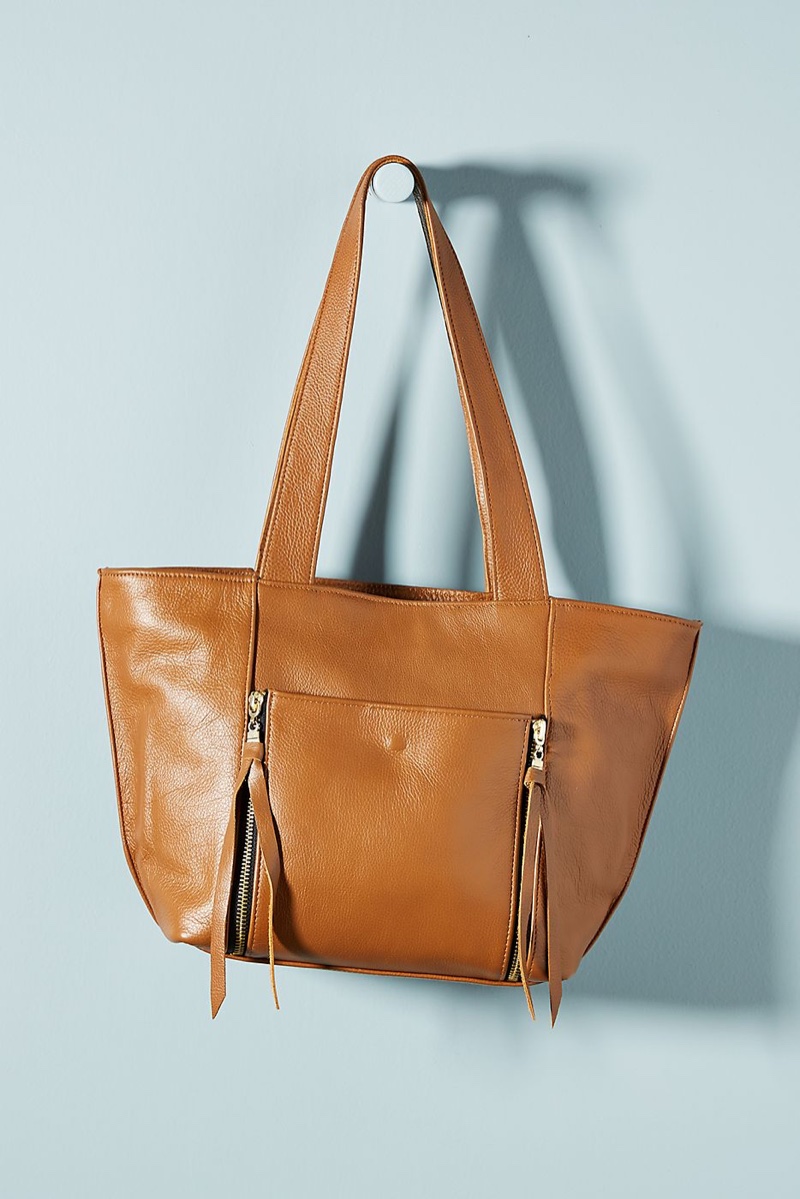 Investing large amounts of money into your work wardrobe is definitely not a must – but if you were to splurge on anything, reserve that spot for a good, timeless and office-appropriate handbag. When shopping for your go-to office purse, make sure to opt for one in a structured silhouette, that features a top handle and that has a clean, elegant design that's not too trendy, neither too flashy or too fashion-forward.
4. Follow the Dress Code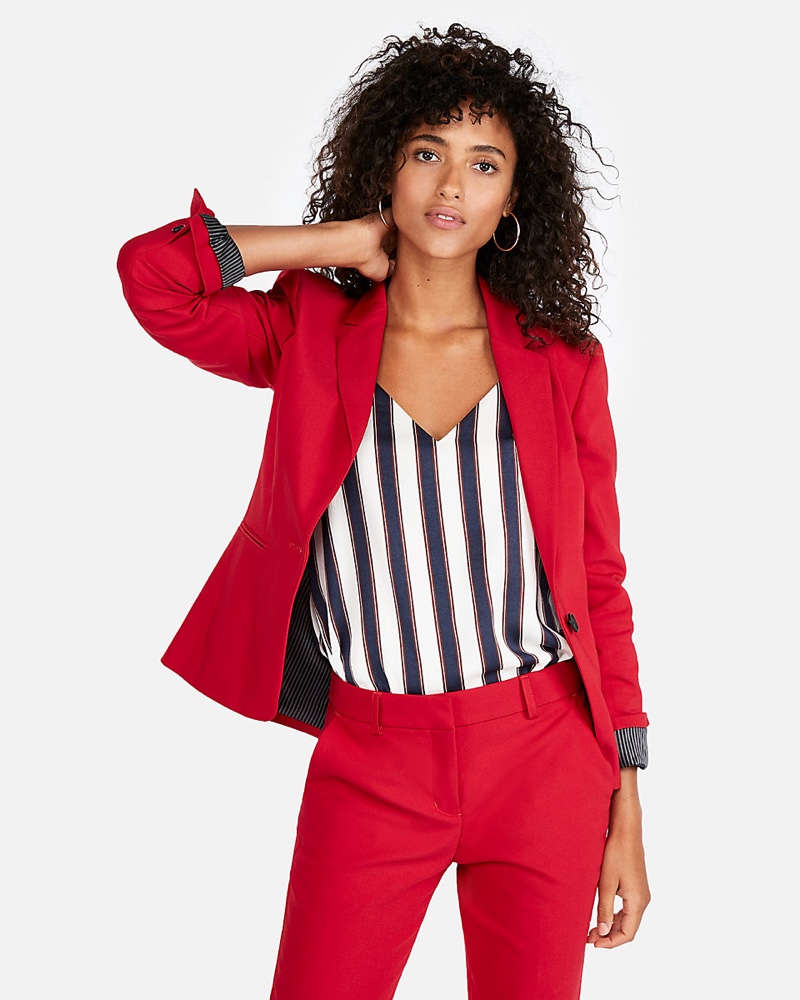 One of the easiest ways to make sure that you're office-ready at all times is to simply follow the dress code of your place of work. Casual Fridays? Then say hello to your favorite pair of skinny jeans in a dark wash, paired with a smart-casual blazer. Sticking to the rules is never a bad idea when it comes to curating your office wardrobe essentials – in fact, it's a sure way to know that your style game will never miss the mark.
5.
Curate a Wardrobe of Classic Staples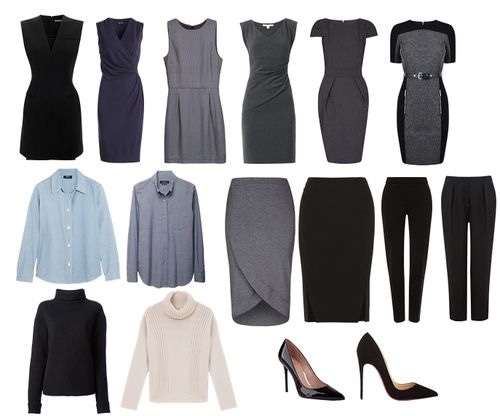 What should a work wardrobe include? While the answer might depend on your field of work, there are quite a few basics that you can keep on rotation. Start out with a style of dress that perfectly flatters your figure, whether that's a structured shift, a wrap dress or fit and flare. Next, add in a few classic-meets-modern button downs, tapered pants, a few blazers and classic pumps in the mix.
6
.
Avoid Dressing Too Sexy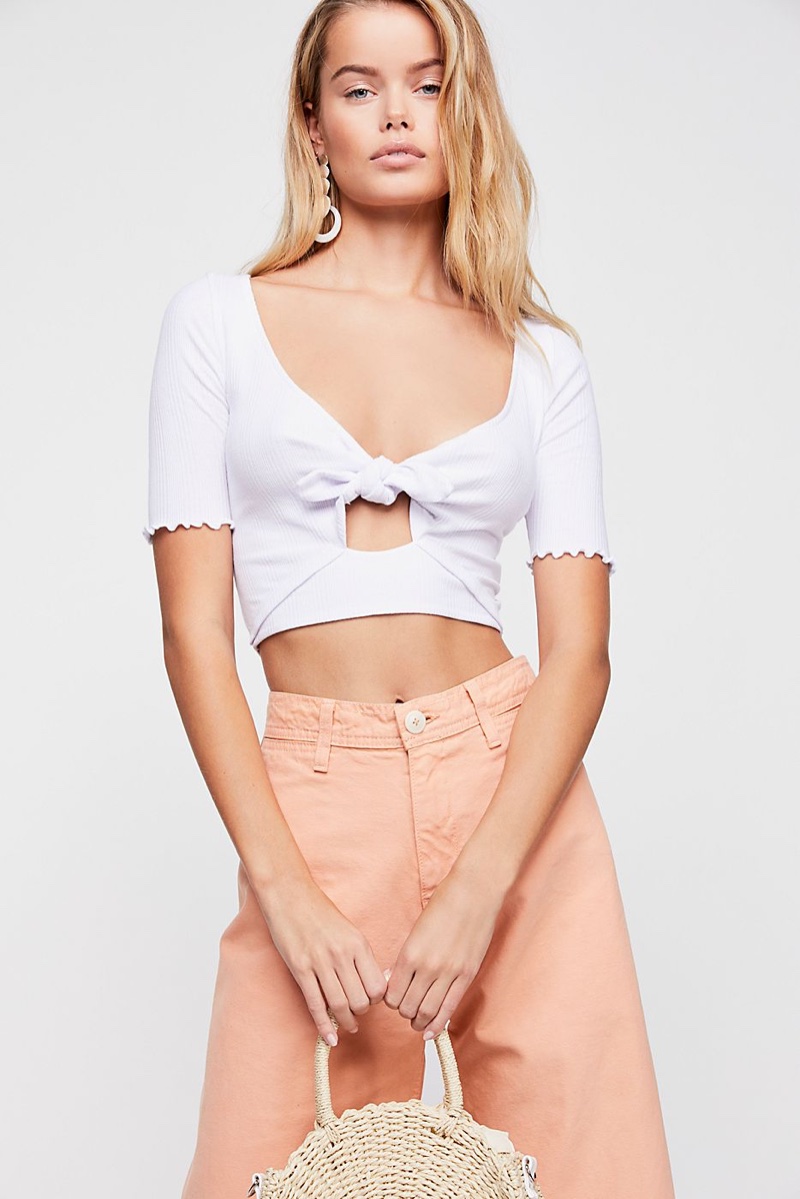 Showing off your personality though your work clothes and accessories can definitely be done successfully – but aiming for a professional, polished look should always come first. While opting for a figure-huggingsilhouette can be a great office-ready look, dressing too sexy certainly isn't advisable. The reason behind it is no other than the fact that in a work environment, people end up discrediting themselves by looking too provocative, and that goes for both women and men.
7
. Perfect Your Look with the Right Shoes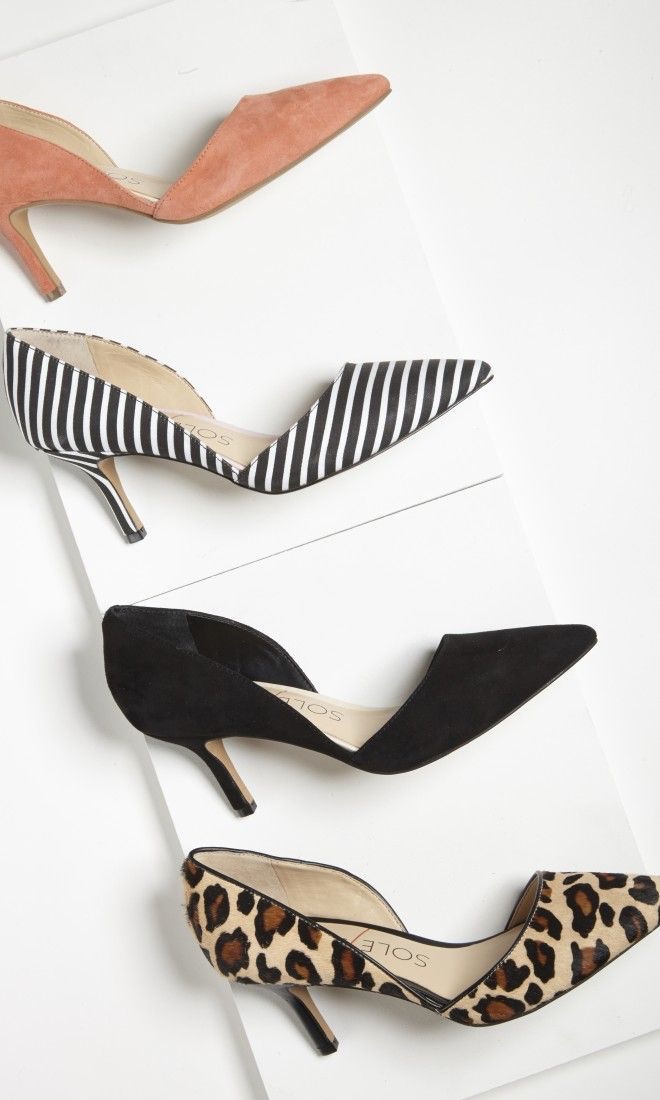 A wardrobe that features classic pieces of clothing, paired up with a great handbag is essential when aiming to always look put-together at work. But your outfits, as great as they may be, can easily be upgraded or downgraded with the help of, you guessed, your choice of footwear. A great office-ready shoe doesn't have to be a classic high-heeled pump (although you should definitely have at least one pair of these in your arsenal). Opt for streamlined, classic choices that carry a chic vibe, such as elevated ballet flats, thick strap Mary-Janes and oxfords for a look that gives a modern yet polished vibe to your look.