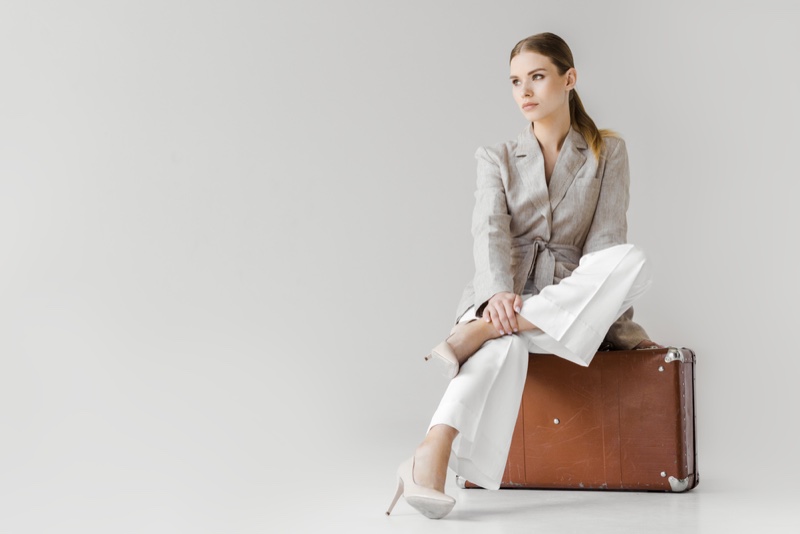 When planning a trip, one of the most important moments of the process is something that (many) we usually leave for the last minute: to pack. There are super-organized people who have everything ready days before leaving and room to spare in their luggage, and then there are others who end up taking jackets out of their handbags to wear while we suffer a panic attack at the boarding gate. If you are one of the first, you probably do not need our help, but if you are one of the last and you can never decide what to carry in your suitcase, here is a list of six tips to survive and be able to carry all the clothes you want.
1. Roll up your clothes and put them inside the shoes
A lot of ideas to optimize the space in your Tumi bag to the maximum, keeping the clothes wrinkle-free and ready to go, from where you find a vide verity of bag luggage. If you curl your clothes and put the smallest things inside your shoes, such as socks or underwear, this will help prevent wrinkles. You can also fold shirts inside larger ones.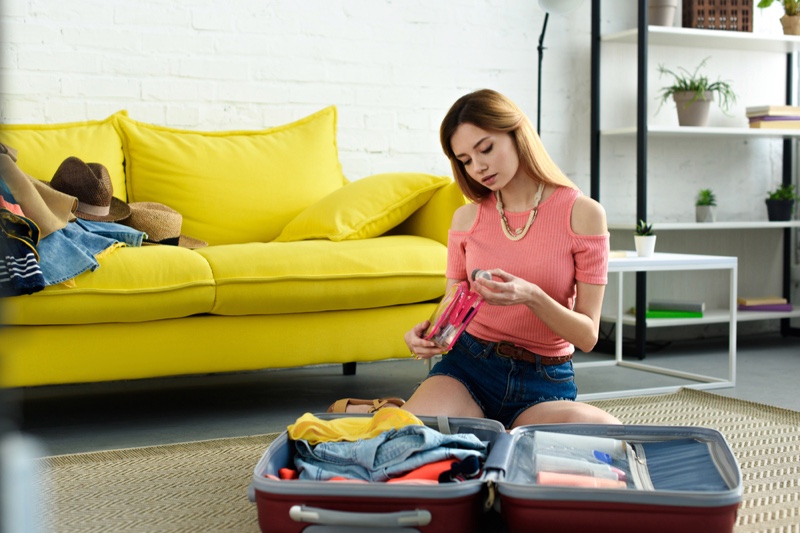 2. Use boxes and bottles
You can put the smallest things, such as jewelry, makeup, cables and creams in boxes or bottles. Use canteens to store socks and underwear and old boxes of the lenses to put the cable of the mobile.
If you go on a weekend getaway, another trick is to pour shampoo, gel, conditioner, and moisturizer into contact lens boxes. They usually have leak-proof hermetic caps.
Use a box of Tic-Tac or chewing gum that you have already spent to put forks or cotton buds. Pillboxes are ideal for carrying your rings and earrings and keeping them separate.
3. Make sure your clothes match
If you put basic clothes like jackets or plain shirts and a pair of jeans, you can change several times without having to bring so many things in the suitcase.
In addition, if you are a woman, you can roll up your leggings or socks to reduce their size a lot, and then you can use them to create several sets.
We recommend that you pack a shirt, dark pants or skirt, a pair of jeans and several plain shirts and jackets. Thus, your sets will be varied but your luggage will be lighter.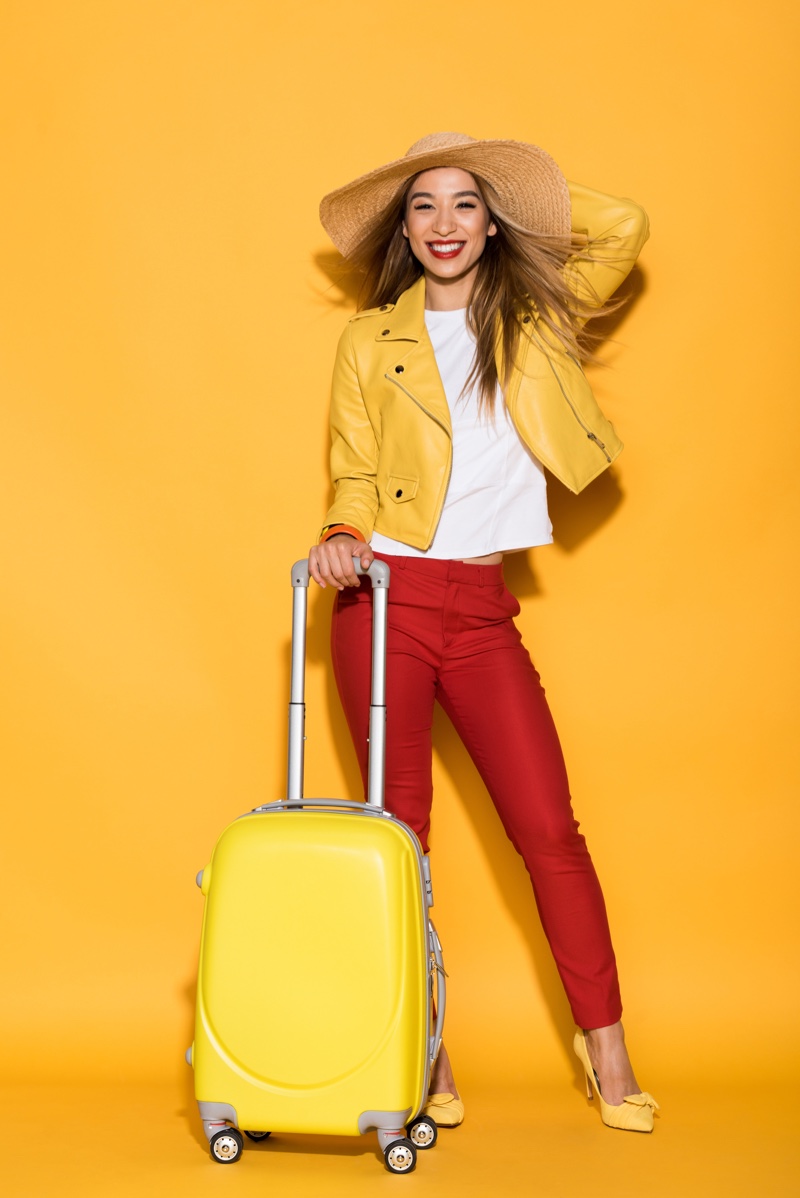 4. Use belts to keep the necks in place
In addition to packing the right amount of clothes, we must choose clothes that do not wrinkle a lot, since we will not always have access to iron during our trip.
For example, if you wind wool clothes, it will not wrinkle. For materials that tend to wrinkle, you can use laundry bags, which will keep clothes at bay. For shirt collars, you can use your belts to keep them in place, and also save space in the suitcase.
5. Pack your backpack horizontally
If you travel with a backpack, luggage can be more complicated. To make the most of the space, try to pack horizontally by putting the backpack on the floor or a table faces up.
Put your clothes horizontally with your shoes or heavier things that can move vertically and in the background. T-shirts, pants, underwear and funky socks can get into the spaces that are free or among other larger things. The backpacks usually have several pockets, and there you can put things for the shower, cables and travel documents.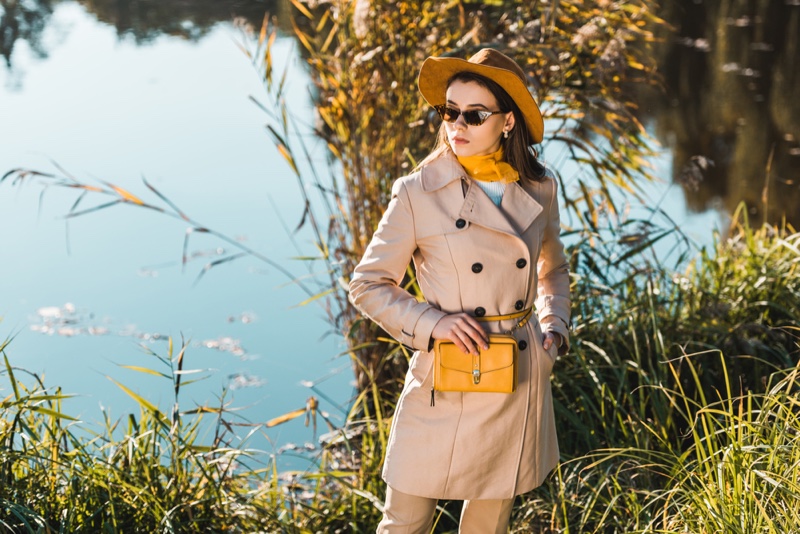 6. Have a mini travel bag prepared
There is nothing worse than having to dig through your backpack or suitcase to fill something you need, such as a cocoa lipstick, a bubble gum or a brush. For these cases, it is best to have a mini travel bag with the most essential things.
It can be a toiletry bag or a sealed plastic bag, such as those used to carry snacks. There you can put your travel documents, cash, cocoa, helmets, some snacks, chewing gum, moisturizer or a pair of emergency warm socks.
Take this mini bag in your pocket outside your suitcase or backpack, so you can take it out easily and without having to look for it when you get on the plane, train or bus.