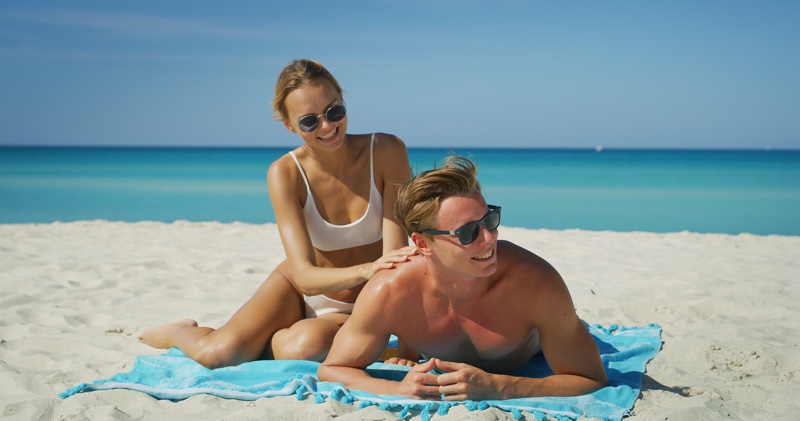 Most events require a bit of preparation, thought, and even packing before they happen. This includes day trips out of town, concerts, and sporting events, but what about a beach day? A full day of sun, sand, swimsuits, and fun can go from good to great if you remember just a few important things. Here are a few tips for preparing for and having the perfect, stress-free beach day.
1. Wear Your Sunscreen: This is perhaps the most important tip for a beach day, pool day, or any day spent outside. There's not much that ruins an otherwise perfect beach day faster than accidentally getting sunburnt. It not only puts a damper on your beach day but affects the following days as your skin heals too. To avoid and prevent sunburn, wear sunscreen on your face and body and reapply it every two hours while you're at the beach. Your future skin will thank you. Take the extra step and use a sustainable sunscreen that is ocean safe and won't harm our coral reefs.
In addition to sunscreen that you apply to your skin, your beachwear can also provide an extra layer of sun protection. Beach shirts are great as coverups, but they also have the ability to shield your arms, chest, and back from the sun's harmful UV rays. Look for styles made from cotton or polyester blends that feature tightly woven fabric for optimum sunburn protection and prevention.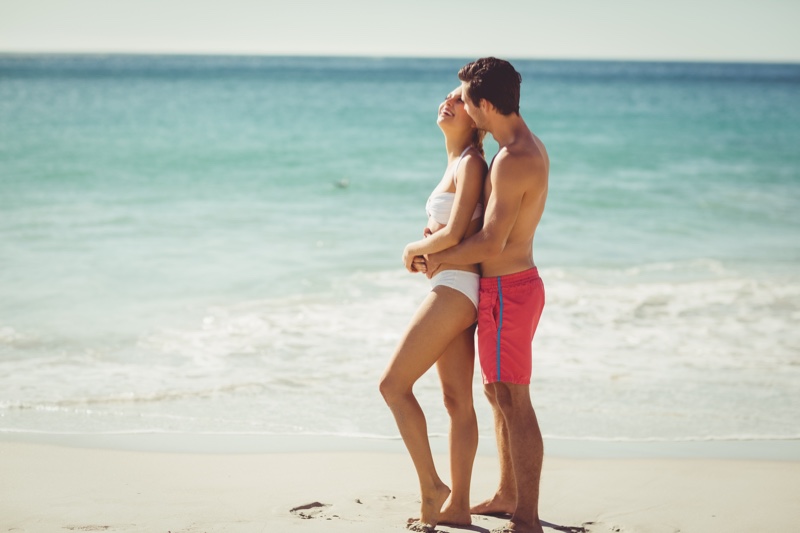 2. Make Shade: In addition to preventing sunburn, you'll also want to have a shady spot on your perfect beach day! Sometimes it doesn't seem necessary to drag a giant umbrella kit all the way to the beach, but it's so worth it to have a small escape from the afternoon sun. Your little shaded oasis provides the perfect place for a reading hour, beach nap, hydration session, or a break from your hat and sunglasses, leaving you feeling more comfortable and likely to make the most of your beach day.
If you're a fan of solo beach days, then props to you! There's nothing better than a quiet afternoon on the beach with your headphones, a book, or just a comfy chair to help you relax and take in the surroundings. However, you only have two hands, so lugging beach equipment can be tricky. Consider a beach rental or a personal umbrella that clips to your beach chair and provides just enough shade for one.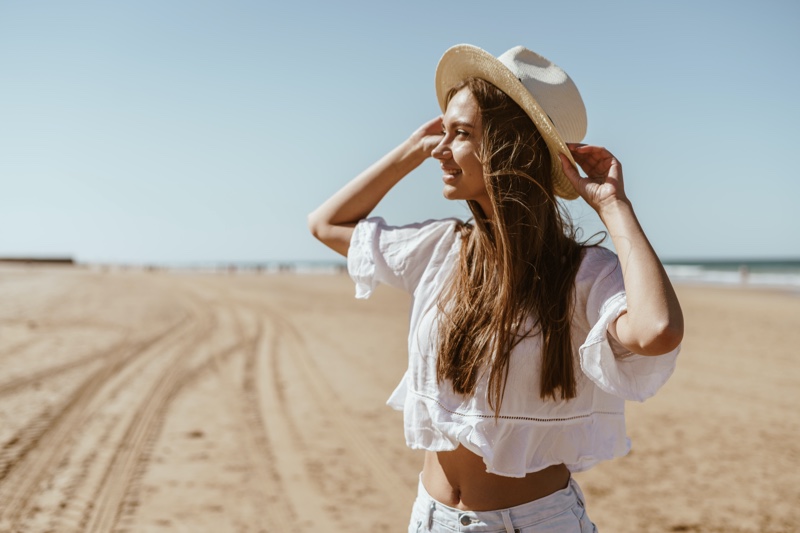 3. Plan a Great Beach Outfit: A beach day is something to look forward to, and you can get excited about all the fun in the sun by planning your next stylish beachwear ensemble. Planning your outfit is also a great way to make sure you're prepared for a day on the sand. For women, a one-piece or bikini is great. For men, get in the water with a pair of swim trunks that fit you (and your personal style) perfectly. Your beach day outfit should also include a shirt, rash guard, or another coverup piece on top to wear to and from the beach, especially if you plan on going somewhere afterward. Finish off the look with a pair of sandals, your favorite UV-blocking sunglasses, a hat, and your beach towel before you head out for the day!
4. Pack Well: A well-packed beach bag is crucial when it comes to having the perfect beach day. Unlike most times when you leave the house, a wallet, phone, and keys situation won't cut it. Grab a shopping bag, canvas tote, or something similar and fill it with beach essentials like sunscreen, a small waterproof bag for your phone, water, and a towel. If you're so inclined, you can upgrade your beach bag to gold status by throwing in a few snacks, a comfy rash guard, and a personal fan.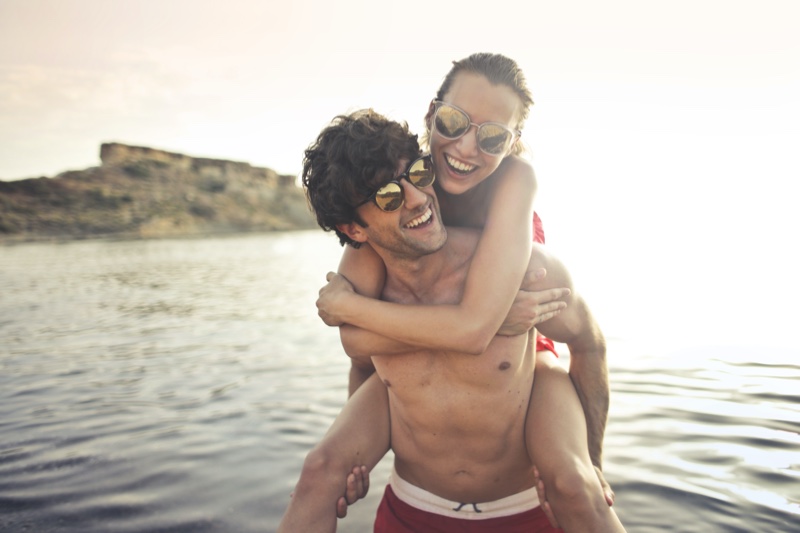 5. Have Fun On and Off the Beach: For some, a great beach day means sitting in a lounge chair on the sand and watching the waves for hours on end. Others enjoy a more lively beach day experience, which might involve beach time mixed with a bit of exploring. Whether you're visiting a beach town for the first time or live close to the water year-round, consider a beach day that involves some experiences both on and off the beach. Make sure to block off plenty of time for lounging, swimming, and sunbathing, as well as a stop at a beachy bar or coffee shop, a stroll on the pier, window shopping, and more!
Make It Sustainable: So much of a perfect beach day is provided by the beach itself. The natural beauty of the sand, ocean, and blue sky come together to create the perfect setting for celebrating a summer day filled with sunshine. Remember to take care of the beach, dispose of trash and recycling properly and wear your finest sustainable swimwear styles!