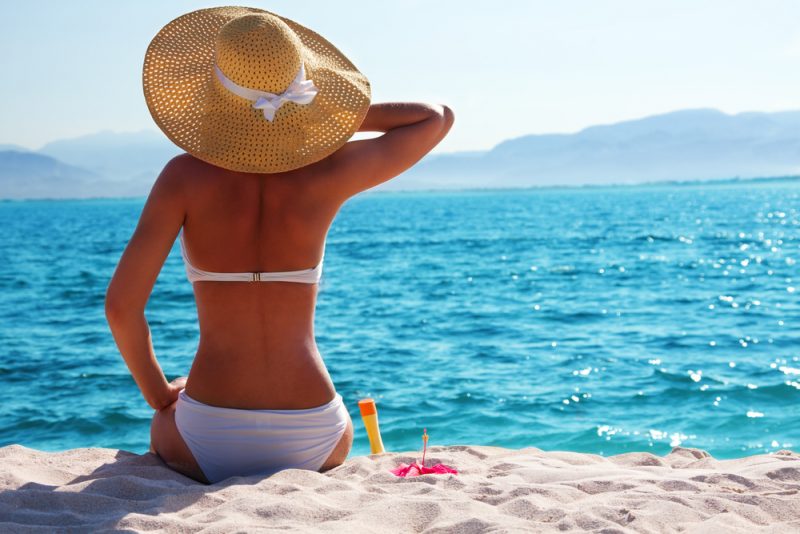 We all want to look our best, to some extent, and this is one of the reasons why the self–tanning trend continues to influence a following. The brown hue given by tanning oils and lotions put the sun on your skin, so you get to have a healthy glow. However, not all tanning products are hypoallergenic, which has caused a problem for acne.
You see, acne doesn't occur during your prepubescent to teenage years. It can extend further into your adulthood due to diet, genes, hormonal imbalances or hygiene, and products like self – tanners can worsen the condition. Since these products are oil-based, some of the ingredients may be derivatives of petroleum, which is a comedogenic substance; this means that it can clog your pores and encourage pimple formations.
The best face self tanners for acne prone skin will primarily have one main desired effect, and it is to give you the tanned result without breaking your skin out. Here are a few ingredients that may induce or worsen your acne, so look out for the following:
Mineral Oils
Self-tanners are mostly composed of oils since they facilitate healing and lock in moisture, thus allowing you to get a better and more evened out tan. However, oils are comedogenic and may get stuck into your pores and lead to a breakout.
Then again, when mineral oils are mixed with paraffin, it can also deteriorate the skin barriers and make your skin dry. Either way, if you find a new pimple now and then while using a particular product, it may be sure that it's not one of the best self-tanners for acne-prone skin.
Formaldehyde
Primarily used as a sensitizer or a catalyst for other ingredients, formaldehyde is a particularly toxic substance. Small doses exposed to the skin may not directly lead to a breakout immediately, but it may most likely irritate your skin over time. You may get rashes or some allergic reaction upon application, especially if you have sensitive skin, so you should test the product out before buying it. 
Isopropyl Myristate
This ingredient works as a trap for hydration, thus keeping your skin moisture while you tan. Although this keeps your skin soft and moisturized, it is also considered comedogenic. If it is not deliberately cleaned, it can clog your pores and eventually lead to a breakout. An excellent alternative ingredient you can look out for is Hyaluronic acid.
Artificial Fragrances and Preservatives
These unnatural ingredients may outwardly make the product desirable to use because of the smell and the consistency, but they are actually made from petrochemicals and also contain carcinogens. This can cause possible irritation, inflammation, or dryness to your skin.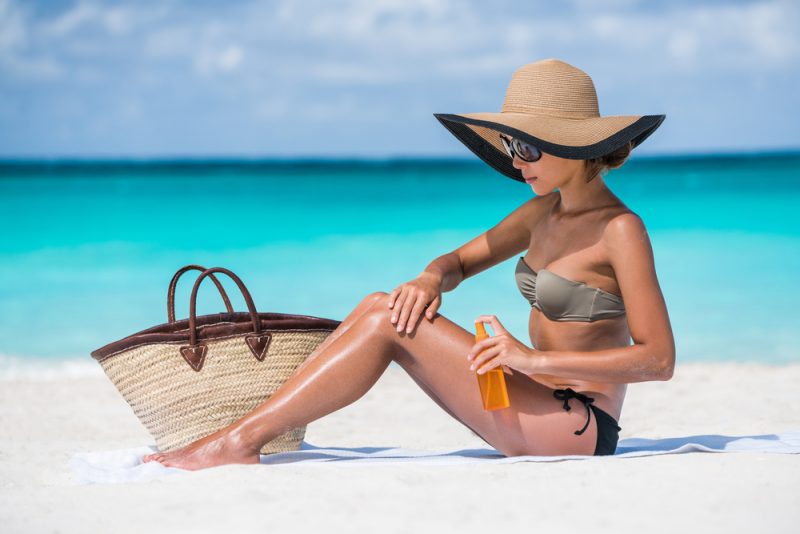 How to Apply Self Tanner
Indeed, there are valid and reliable self-tanners for acne-prone skin, but sometimes the trick also lies in how efficiently the product is applied to the face. With that, here are a few tips we have compiled so you can be guided accordingly.
Put It First
Once your skin is washed and cleansed, you put the self-tanner first, instead of a moisturizer or a sunscreen. This allows for your skin to absorb as much of the substance as possible.

Apply with a Cotton Pad or a Cloth
Although most of us prefer using our hands since it is more convenient, we discourage the general act of putting your hands on your face. You touch a lot of things over specific periods, and it may carry irritants that could worsen your acne. So, we believe it is better that you put the product on a pad then apply it to your bare face.
Spread the Self-Tanner Evenly
Even though this is a self-tanner for the face, you must as well apply the product to your chin, jawline, neck, and on the areas near your ears. This will give you a more natural look. Putting some product on your hairline also gives you a more evened out tanned complexion.

Always Apply Sunscreen
After the application, don't forget to wear some sunscreen. Self-tanners usually don't come with SPF, or if they do, it is generally in a small dose. This is why sealing it off with an effective sun protection cream can keep your skin healthy while looking good.