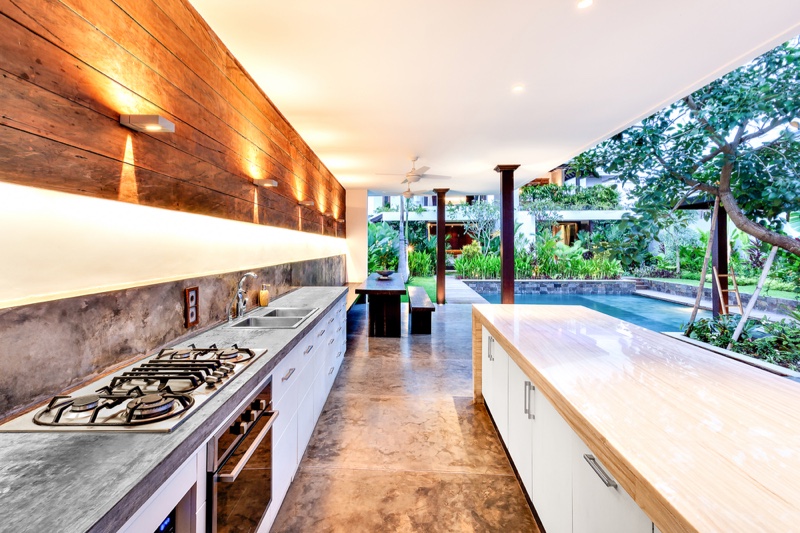 If you have enough outdoor living space, you might be thinking of adding a kitchen that can be used outside. This makes for a wonderful spot to entertain guests or for summers spent outside eating a delicious meal rather than being cooped inside. There are many ways for you to make this outdoor space inviting, welcoming and full of all of the features and options that you need in order to prepare a great meal.
Understanding What Fits Into the Existing Style
Every home has its own style, and you need to try to blend the brand new outdoor kitchen with what is already there. For example, if your property has a rustic mountain appeal to it, you won't necessarily want to add a modernized kitchen to the outdoor patio area. Try to match the style of the kitchen to the style of the home and property. This will help to make the design more cohesive and less likely to stand out in a negative way.
Use Design Software
Many companies offer programs that allow people to use outdoor kitchen design software. These programs are easy to use and will allow you to design every aspect of space without necessarily starting to invest in the work needing to be done. The program is easy to use and can be integrated into the layout of the property as it currently is. This enables you and your family to see exactly what the kitchen will look like before work is started.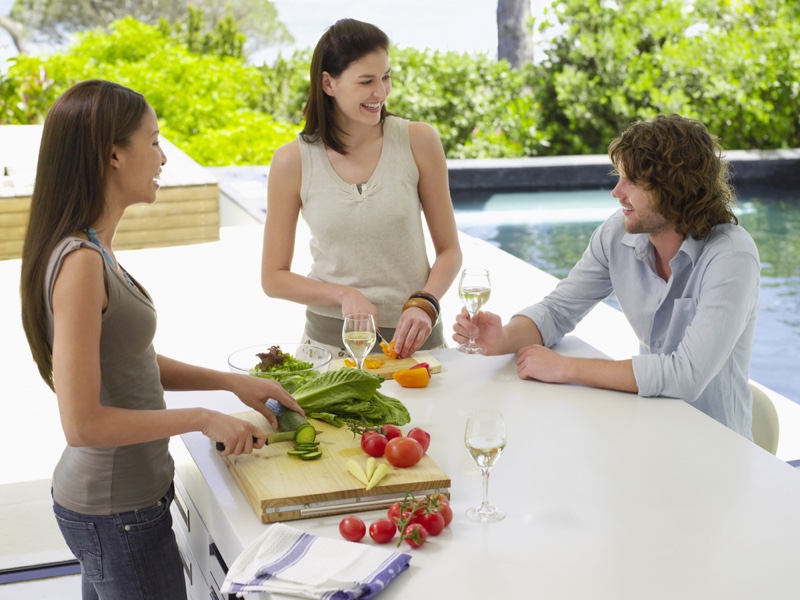 Knowing Your Budget
You need to have a clear idea of what your budget currently is before you necessarily start working to build an outdoor kitchen. If you need to take out a loan to pay for a remodel, you need to be aware of interest fees and premium rates to see if the loan is easy for you to afford. If you'll be paying for the work out of your own pocket, understand what you have and what is needed in order to finish the work. All too often, homeowners start these big projects and don't have the money to finish them.
Imagine How the Area Will Be Used
Before designing or creating your perfect outdoor kitchen, understand how the area will be used. For example, you might be planning to create the area for guests and more elegant parties, or you want the kitchen area to be a place where the whole family can gather and for the kids to play. By understanding what you want and need out of the space, it'll be easier for you to design. You will also be able to avoid adding certain things simply because you are trying to design the space and don't know if you'll need certain aspects.
Think About Increased Property Value
Not only is an outdoor kitchen a great spot to relax and unwind with your loved ones, but it is also essential for increasing your property value. Because of this, it is important to look into improving the quality of the materials that are being used along with what you're adding into the area itself. You will find that this not only helps you and your family to have an enjoyable experience outside but that it is easier to sell the house later on for quite a bit of money without it being an issue. You will want to talk to a professional to find out more about the different elements that should go into designing the outdoor space and what you need to know before committing to anything.