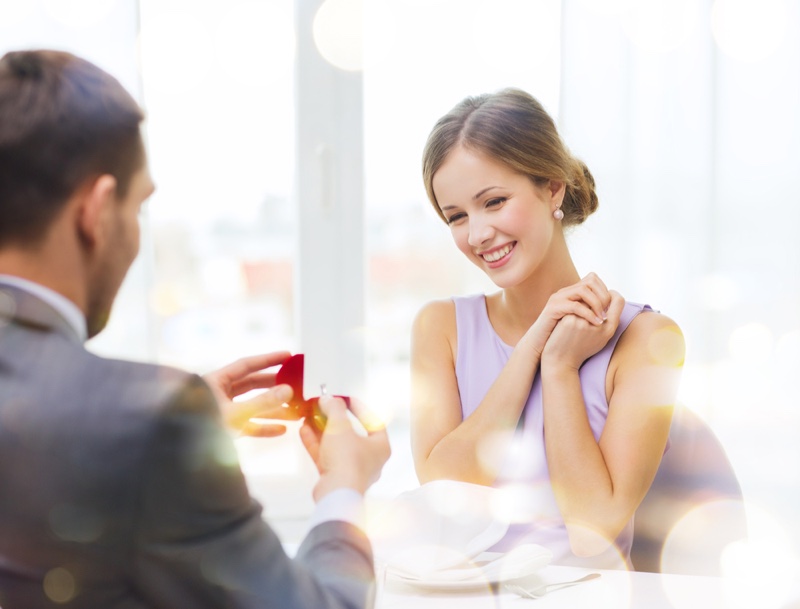 Getting ready to pop the question? You need to be prepared with an engagement ring before you propose. Engagement rings can be very expensive depending on the design and the material used. But since you might have to buy a separate wedding ring for the nuptial rituals, it's best to look for ways to cut down on the costs when buy the engagement ring without compromising on style and finish. When you are ready to checkout the latest engagement rings UK styles keep these tips in mind to find the perfect ring without overspending.
Experiment With Metals
Gold and platinum are expensive metals that can raise the price of the engagement rings. You do not have to lose out on buying a gold engagement ring due to budgetary restraint. Instead of pushing to buy a 22ct or 18ct gold ring you can buy a 9ct gold ring. 9ct gold rings contain 37.5% pure gold in combination with other metals. Often referred to as yellow gold wedding rings, their subtle pale yellow colour actually makes them look more elegant than pure gold rings. If you are open to other metal options, then we encourage you to think beyond gold or gold alloys.
Some of the most unique and latest engagement rings UK styles include rings crafted from cobalt and titanium and other offbeat materials. Cobalt and titanium is used to make hypoallergenic jewellery and best of all they are highly affordable.
Spend Smart on Solitaires
A solitaire ring is highly appealing. But you do not have to spend a fortune buying an enormous solitaire diamond. There are smaller solitaire diamonds that you can invest in when buying an engagement ring. Latest Engagement Rings UK styles use CZ diamonds to reduce the price of the rings. The diamond used in titanium and cobalt rings are CZ diamonds. If you do not want to settle for a smaller diamond, a dazzling cubic zirconia diamond can be well within budget.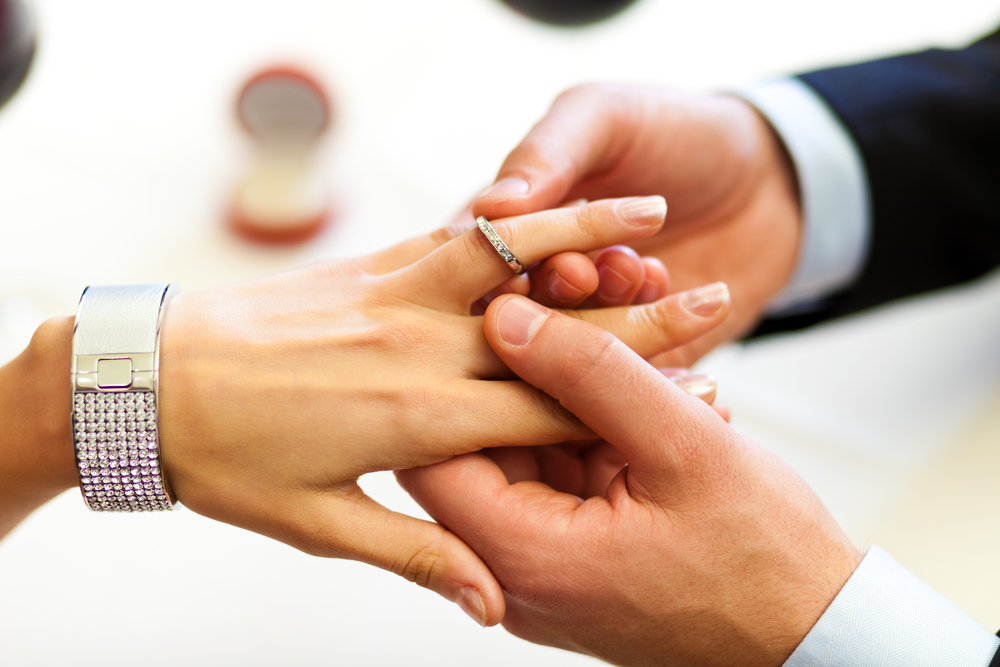 Think Beyond Diamonds
Latest Engagement Rings UK styles are moving away from the traditional solitaire diamond ring. You can find other gems like sapphire studding engagement rings. Gems can be avoided altogether by looking for unique designs of rings. Celtic braided rings without any gems are engagement ring designs that are rapidly becoming common.
Buy a Bridal Set
When you have to buy both an engagement ring and a wedding ring you have to budget money for both. Bridal ring sets help reduce the cost of buying the two rings. Bridal ring sets are economic alternatives to buying the rings separately.
Find the Right Jewellery Store
There are many jewellery stores and jewellers you can go to for the perfect ring. Online jewellery stores can offer Latest Engagement Rings UK styles at affordable prices. Look for hallmarks and certificates to ensure that the ring is made with authentic metals and gems. Buying the ring online can prove to be cheaper due to competitive pricing.
Look for Sales
While the price of precious metals and gems can be somewhat standardised, many online stores offer engagement rings at discounts. Browse different jewellery websites that have ongoing clearance sales and discounts.
Spend Money on the Ring Box  
How you present your ring can be as important as the ring itself. Since the engagement ring might be retired into a ring box after the wedding, spending money on a custom ring box can be a good idea. When you pop out the custom ring box, it will enhance the appeal of the ring inside the box.
If you plan smart, you can find ways of saving money on Latest Engagement Rings UK styles.