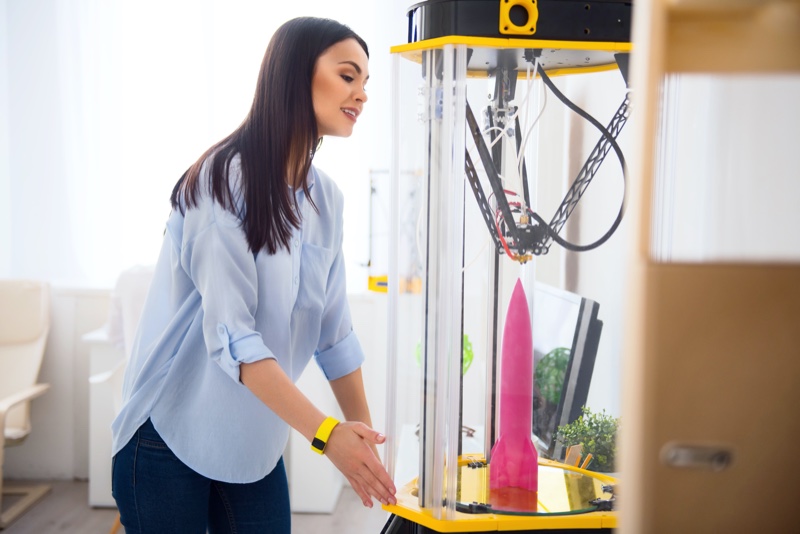 In this period of historically high inflation, you probably feel like you're spending more than ever on everyday essentials. With persistent supply chain problems continuing to affect companies in all industries, it's unlikely that the inflation issue is going to wind its way toward resolution any time soon. Earning more money, therefore, represents your only real chance of alleviating the problem.
The employers of the world aren't exactly rushing to shower their employees with higher salaries, though, which means that you've got to find a different way to make some extra money. If you're a crafty and creative individual, this article is going to provide some ideas that could serve as starting points for a thriving home business.
If you know how to make things – and you have the creativity to think outside the box and identify a need that isn't already being addressed by another company – your crafting skill can potentially become the basis of a thriving home business. Here are just a few ideas that can help you get started.
3D Printing
For people who enjoy making things from scratch, affordable 3D printing has been a true revolution. With the aid of computer-aided drafting software, owning a 3D printer means that you have the ability to create almost anything you can imagine from scratch. If you have an entrepreneurial mind, you can also turn 3D printing into a thriving small business. The potential opportunity here is enormous because any type of product that can be made from plastic and isn't already being produced by another company is something that you can potentially make and sell.
Here are just a few of the niches that are being served by entrepreneurs who own 3D printers and have some design skills.
You can create designs that others can buy, download and print themselves with their own 3D printers.
You can make gaming accessories such as miniatures that increase immersion and box inserts that provide for better organization of game components.
You can make replacement parts for cars and home appliances.
You can create works of pop art that people can use to decorate their homes and dorms.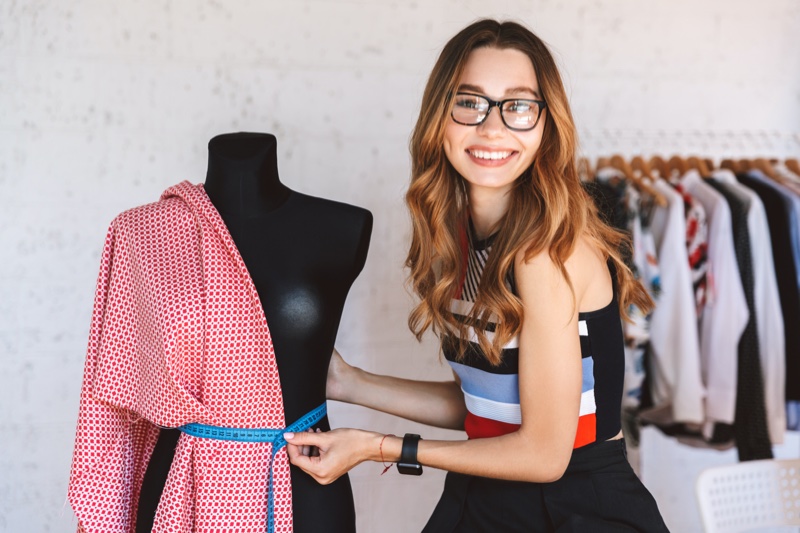 Sewing
Sewing as a home business became relevant in a massive way during the early days of the COVID-19 pandemic in 2020. When masks were in short supply, sewers around the world mobilized to make their own cloth masks and sell them on marketplaces like Etsy. During a time when personal protective equipment was difficult to find, sewers stepped up in a big way and earned some extra money for their efforts.
Although the time for earning a living by sewing cloth masks has probably passed, the pandemic proved that sewing would never become an irrelevant skill. These days, one of the best ways to earn money with a home sewing business is by making clothing. A good sewing supply website like somdrom.no will have an ample supply of fabrics and sewing patterns that can help you get started. If you have no prior experience making clothing, you'll find the patterns very useful for increasing your skills. Before long, maybe you'll even find yourself creating and selling your own designs.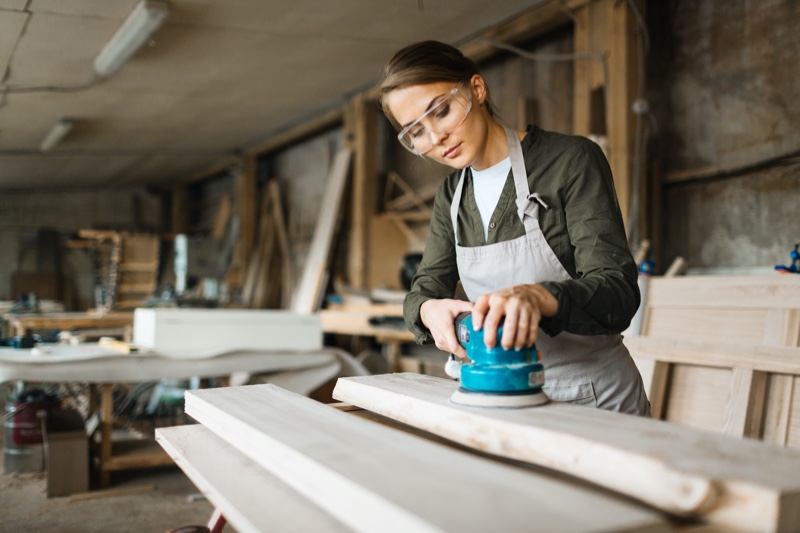 Woodworking
Along with sewing, woodworking is a craft and skill that never really goes out of style. As great as plastic is for giving people the ability to create almost anything affordably, plastic doesn't have the ability to replicate the look and feel of a natural material like wood. If you're a skilled woodworker, making your own furniture could be a possible avenue toward operating a profitable home business. Furniture that's made from natural wood rather than particle board is quite expensive and can be very beneficial to sell.
You could undercut the furniture stores in your city and still earn a substantial income. Making furniture also has a downside, though, in that the products are heavy and difficult to ship. If there aren't enough people in your immediate area who need furniture and have the ability to pay for it, you may not earn a lot of money.
If you enjoy working with wood, you may find it easier to expose your products to an audience outside your local region if you focus on making smaller and easier products to ship. That's especially easy to do with modern laser cutting equipment, which allows you to make precision cuts using very small sheets of wood. With laser cutting, it's even possible to ship flat wood products that buyers can assemble themselves. Suppose you think in terms of decorative products or ones that relate to personal organization. In that case, you should come up with plenty of ideas that are tailor-made for selling on online marketplaces and shipping anywhere.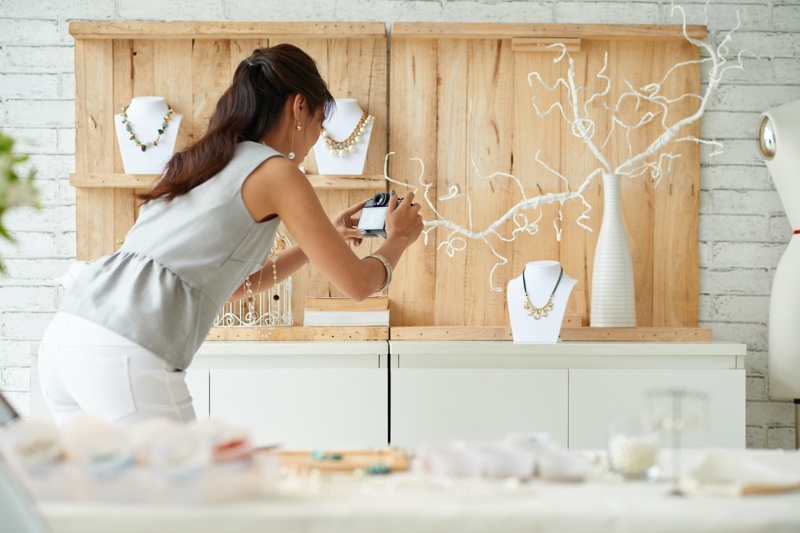 Jewelry Making
Metalworking is a skill with a bit of exclusivity because many people lack the skills and equipment necessary to create metal items from scratch. And in particular, jewelry making is a metalworking skill that can be pretty profitable. If you look at any jeweler's price list – even if it's a mall jeweler that's mainly successful due to undercutting the competition – you'll see that even the simplest and most modest bracelets, rings, and chains cost significantly more than the value of the materials used to make them.
When a thin 10-karat gold chain weighing just a few grams costs nearly as much as an ounce of pure gold, that's an enormous profit margin – and when the existing companies are earning massive profits from selling something that you have the ability to make yourself, that's an excellent potential opportunity for you. Some successful independent jewelers ultimately gain so much notoriety that they can charge much more than the major jewelers. You may have to start with more modest goals, though, when you're new to the business.
Although precious metals aren't as expensive as the products made from them, they certainly aren't cheap. Suppose you'd like to become an independent jeweler and don't have a lot of investment capital. In that case, you can get started by making a few sample pieces and advertising your services on a commission basis. That way, you can wait to buy the materials until after you've received an order. Another way to earn revenue as an independent jeweler is by striking up relationships with local boutiques and selling your pieces on consignment.