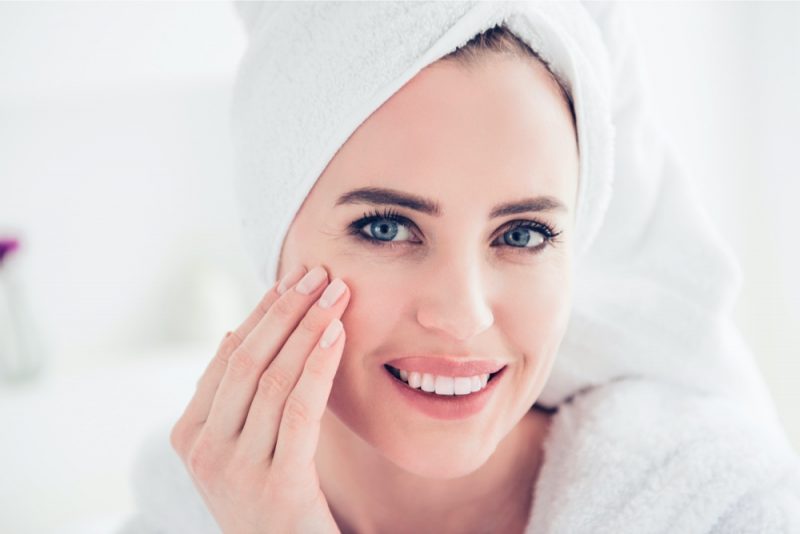 Makeup is not about covering up your face but rather enhancing the beauty that you already have. That's why we only look for products designed specifically for women who have gorgeous, mature skin, and we find ways to make their skin even more radiant.
We've made this list of the must-have makeup products for older women. In this list, we've only included brands that cater specifically to older women—your skin changes throughout your life. Older skin has different needs, and it needs special treatment. A few brands have embraced the pro-age movement, and they make products for women who want to feel beautiful just as they are.
1. A Hyaluronic Acid Serum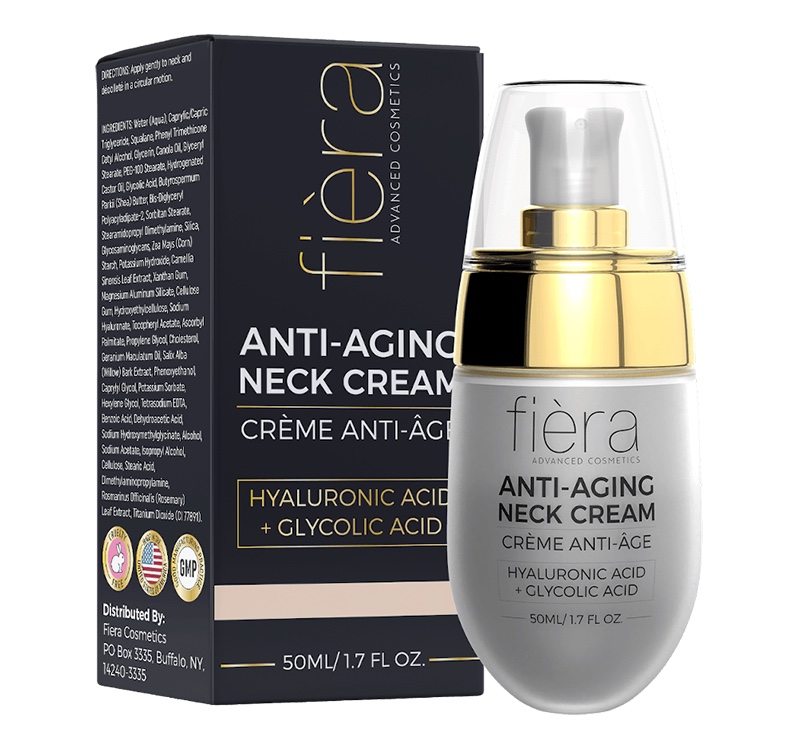 Hyaluronic acid (or HA) is a common ingredient in many face masks, serums, and even injections. HA is a natural sugar that your body uses to keep your skin plump and firm. Its main purpose in your body is to maintain moisture in your joints and skin. It has a great ability to retain moisture, so supplementing your skin-care routine with a serum that has hyaluronic acid helps your body retain more water, which then plumps up your skin and reduces the appearance of wrinkles and fine lines.
Hyaluronic Acid is potent, so you probably only need to use it in one product in your daily routine. For that product, we recommend the Fièra Anti-Aging Neck Cream.
This neck cream has not only hyaluronic acid but also glycolic acid, making it extremely effective and powerful for firming up sagging skin on your neck. Glycolic acid is a lightweight acid derived from sugarcane. It acts as an exfoliant, meaning it clears away dead skin cells, revealing the new, fresh skin underneath. With this hyaluronic and glycolic acid duo, this advanced cosmetic cream is perfect for older women.
Apply this cream as a base before moving on with your makeup routine, and it will firm up the skin of your neck. This quick first step provides the perfect moisturizing base to work with before moving onto the rest of your skincare routine. Apply all over the neck, massaging until even.
2. Anti-Aging Concealer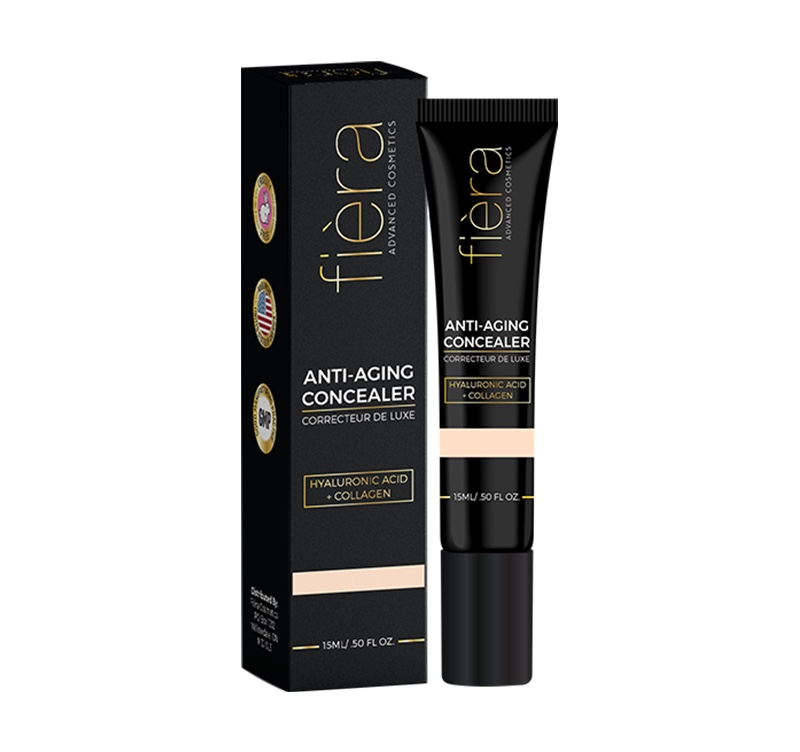 Concealers that are designed for younger women are focused on covering up redness or acne. But sometimes, those heavy cover-ups settle into fine lines and wrinkles, causing your face to appear older. That's why it's important only to buy concealers that are made for mature skin.
For a lightweight, effective foundation, we recommend the Fièra Anti-Aging Concealer. This concealer is another home run from Fièra. Also infused with Hyaluronic Acid, this advanced product acts as a concealer without exaggerating the face's deep lines.
Apply the concealer below your eyes and cheeks, brushing upwards to blend. For the best results, we recommend applying this product with a concealer brush. The results with this concealer speak for themselves.
These products are made specifically for women with mature skin. That means, with these two key items, you can give your skin the makeover it deserves.