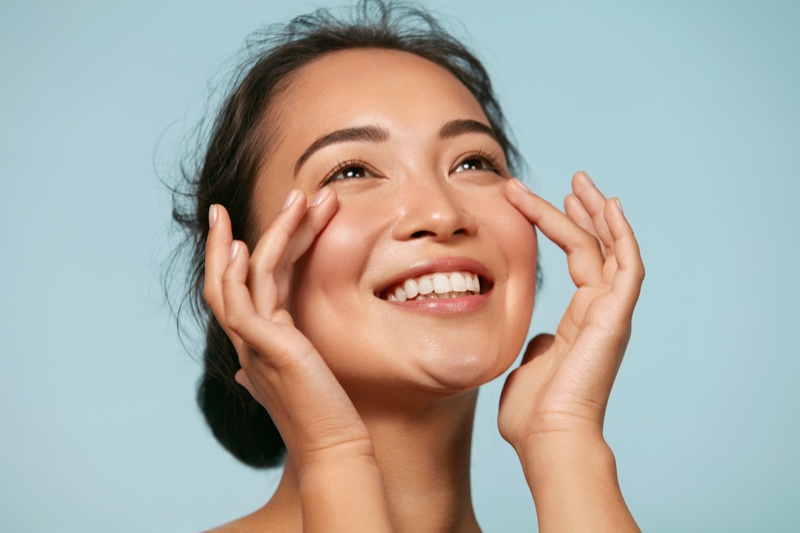 When it comes to beauty, we often think that more is better. We slather on serums and creams, use various tools and devices, and spend hours in front of the mirror each day. But what if less is more? In this post, we'll explore the art of beauty and how to achieve radiant skin with fewer products and less time spent in front of the mirror.
Damage of Overdoing It
We all want to look our best, but sometimes we go about it wrong. We over-cleanse, over-exfoliate, and overdo it on the makeup. This can do more harm than good to our skin. When we strip away too much natural oil or damage the delicate balance of our skin's microbiome, we can have dry, irritated skin that is more susceptible to breakouts and premature aging.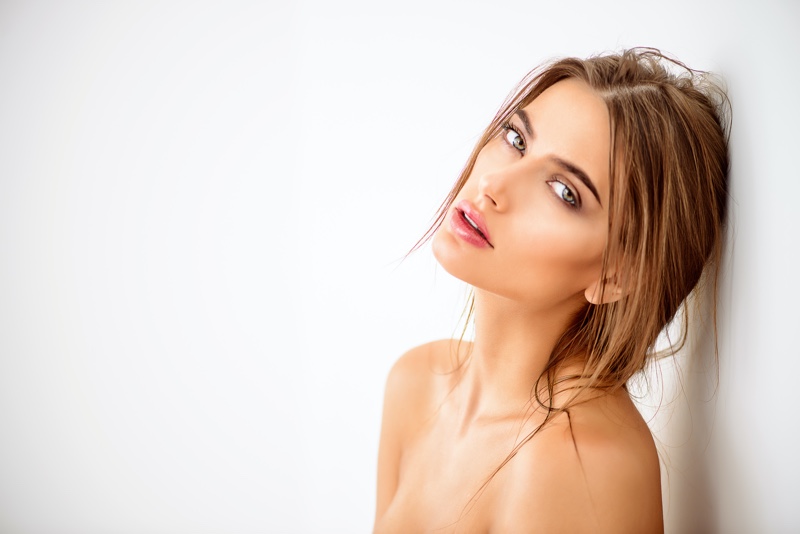 The Secret of Radiant Skin
So what's the secret to achieving radiant skin? First, less is more. You don't need a dozen products in your skincare routine – just a few simple, effective ones will do the trick.
Second, be gentle with your skin. Avoid harsh cleansers and exfoliants that can strip away natural oil and damage delicate skin cells.
Third, give your skin time to breathe. Allow it to rest and repair itself by going makeup-free every once. And finally, protect your skin from the sun. Wear sunscreen every day, even when you're not spending time outdoors.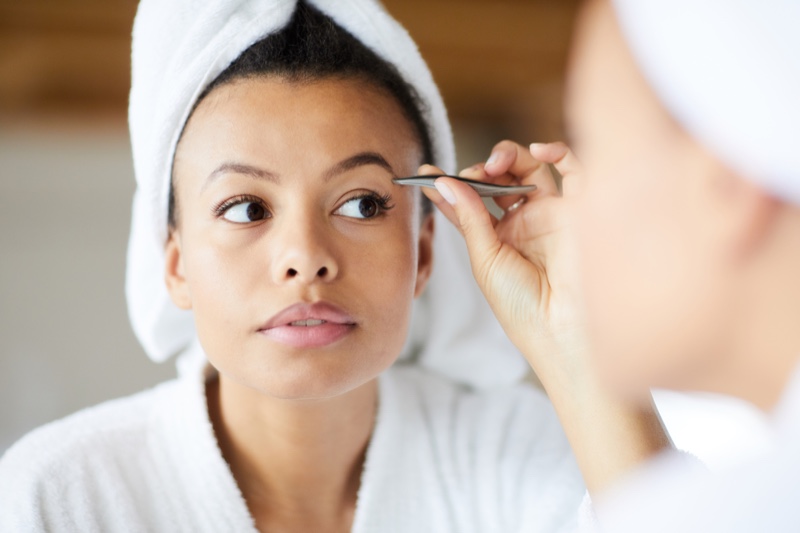 Threading, Plucking, & Waxing
While we're on hair removal, let's talk about the three most popular methods: threading, plucking, and waxing. All three of these methods can be done at home, but each has its benefits and drawbacks.
Benefits & Drawbacks
Threading is a gentle way to remove hair, and it doesn't damage the skin as waxing can. However, it can be time-consuming and challenging to do on your own. Plucking is quick and easy, but it can be painful and cause ingrown hairs. Make sure that the tweezers you use have a LED light so that you can see what you're doing. Waxing is the most effective method, but it requires special care to avoid damaging the skin.
Which One Suits You
So which method is suitable for you? It depends on your preferences and your skin type. Threading or plucking may be the best option if you have sensitive skin. On the other hand, if you're looking for a quick and easy hair removal solution, waxing may be the way to go.
Aftercare is Important
No matter which method you choose, make sure to take care of your skin afterward. For example, apply a soothing lotion or cream to help calm any irritation. And don't forget to exfoliate regularly to prevent ingrown hairs!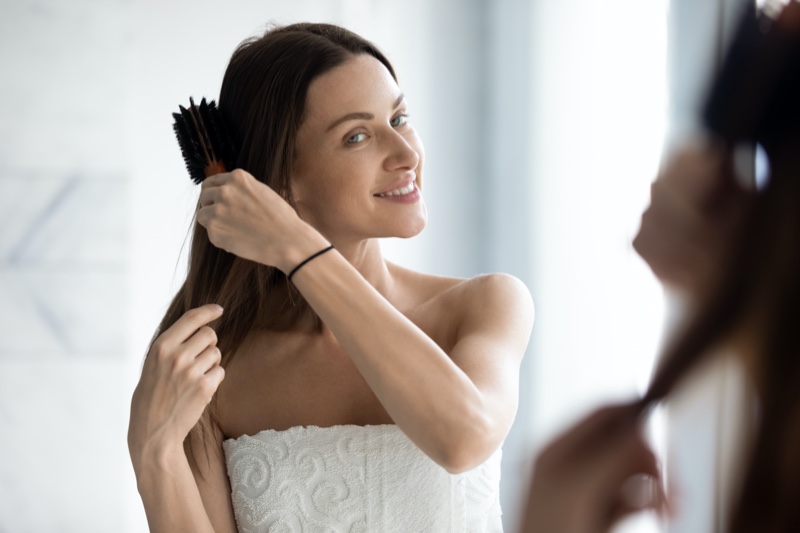 Hair Care
We all know that healthy hair starts with a good shampoo and conditioner. But what else can you do to keep your locks looking lustrous? Here are a few tips:
Invest in

a quality brush

. A good brush will help distribute natural oils from your scalp down the length of your hair, keeping it healthy and shiny.

Trim regularly. Getting regular trims will get rid of split ends and help your hair grow faster and healthier.

Deep condition once a week. Deep conditioning treatments infuse moisture into the hair shaft, making it softer and more manageable.

Protect your hair from heat damage. Heat styling can damage the hair, so use a heat protectant spray before using any hot tools.

If you use a hair straightener, use a steam hair straightener, which will be much gentler on your hair.

Be careful with chemical treatments. If you color or straighten your hair, use a quality product that won't damage your hair.
Your Body
Your skin isn't the only thing that needs care – your whole body does! Here are a few tips for keeping your body looking and feeling its best:
Drink plenty of water. Water helps to flush out toxins and keep your skin hydrated. Aim to drink eight glasses of water a day.

Exercise regularly. Exercise improves circulation and helps to give you a healthy glow.

The importance of sweat. Sweating is good for you! It helps to flush out toxins and gives your skin a natural glow. When you are short on time, use a Sweat Shaper Sauna Vest available online at the

Calmshops

.

Eat a balanced diet. Eating healthy foods will give you more energy and help your skin look its best. Include plenty of fruits, vegetables, and whole grains in your diet.

Get enough sleep. Sleep is essential for good health, and it shows in your appearance when you're well-rested. Aim for seven to eight hours of sleep a night.

See your doctor regularly. Getting regular checkups will help you to catch any health problems early on.
Taking care of your body is integral to feel and look beautiful. By following these tips, you'll be on your way to achieving radiant health.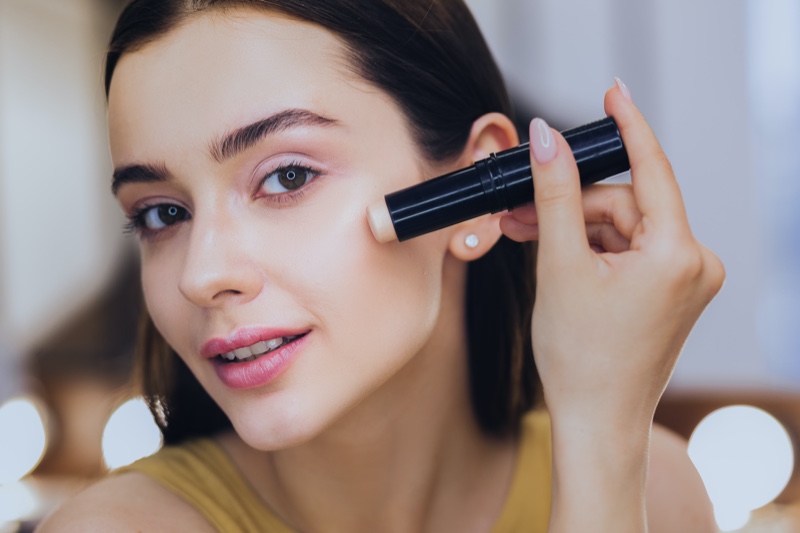 The Importance of Makeup
While some people believe that less is more when it comes to makeup, there's no denying that makeup can be a powerful tool. When used correctly, makeup can enhance your features and give you a boost of confidence. Whether you're going for a natural look or something more glam, here are a few tips for applying makeup like a pro:
Start with a clean canvas. Make sure your face is clean and moisturized before applying any makeup.

Use concealer to hide blemishes and under-eye circles. Next, apply it with a brush or your fingers, blending until it's seamless.

Dust a light layer of powder over your face to set the makeup and help it last longer.

For a natural look, use a bronzer on the apples of your cheeks and a bit of mascara on the lashes.

For something more glam, try smokey eyeshadow or winged liner.
Whatever look you're going for, remember that less is often more when it comes to makeup. Use these tips to create a flawless finish that will make you feel beautiful.
There you have it! These are just a few tips and tricks for achieving beauty from the inside out. By following these tips, you'll be on your way to looking and feeling your best.