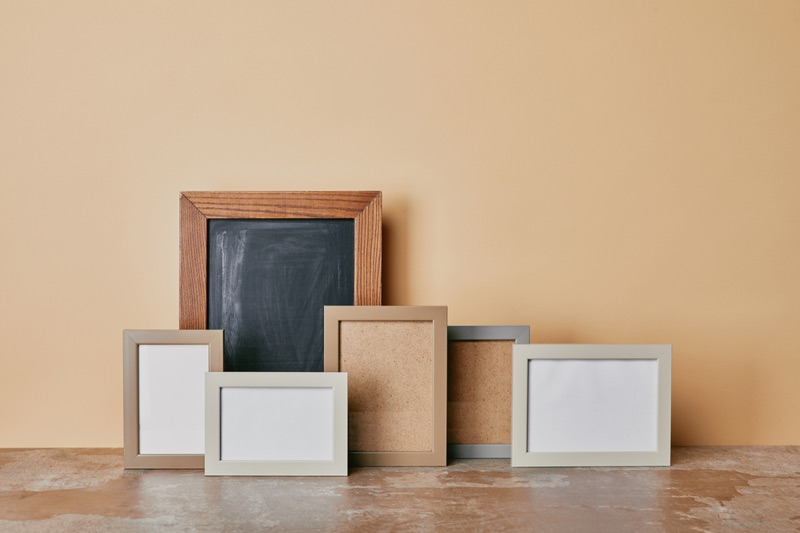 When we talk about wall décor, the first thing that comes to mind is pictures and paintings. These are the most common kind of wall décor that is seen in many homes. The reason for this is that the paintings are expressive and can make your room look gorgeous. In the general picture, wall décor can include anything from paintings, portraits, photos, and any other frames art pieces. Even though these are the most common kind, it can get a little monotonous in any household. When it comes to wall décor, you should not restrict yourself to just one kind of art piece and try to incorporate as many styles as possible in your home. In this article, we have listed out ten better wall art ideas that can be used in the place of picture wall art décor in the different parts of your home.
The Alternatives to Picture Wall Décor
Here are ten ideas that you can use in all the parts of your home to create interesting wall décor looks.
Paper Wall Décor
The first alternative is the paper wall décor pieces. You can create many things using paper or cardboard and use them to create art on the wall. You can create photo frames with the help of cardboard or even freestyle art pieces and hang them or stick them on the wall as if they are paintings but modern and stylish in this case. This is a cheap and effective wall décor solution.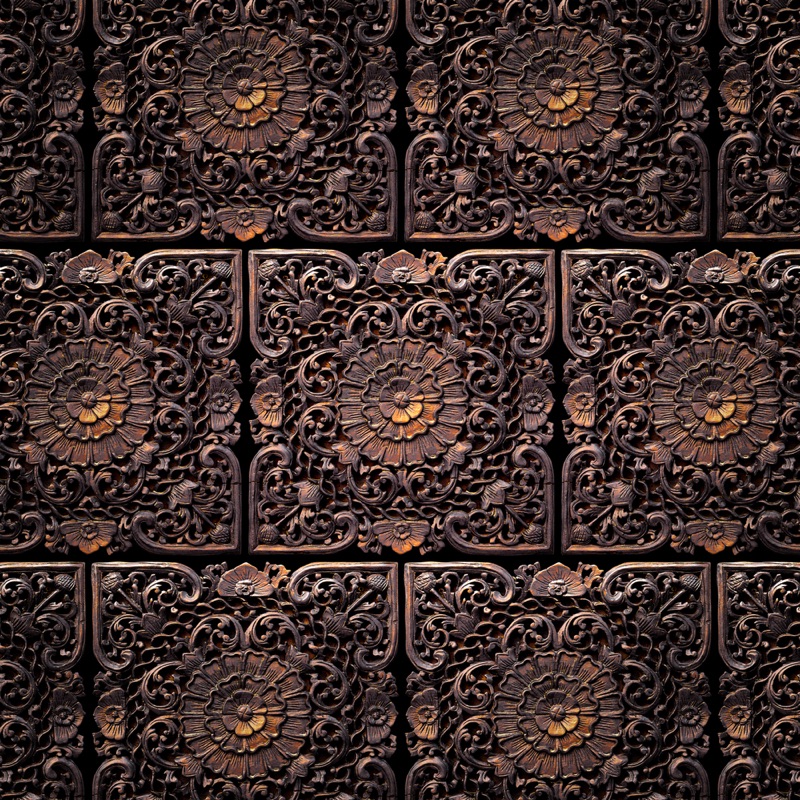 Metal Wall Décor Pieces
Metal is another substance that can be used in creating wall art. If you are looking to give that vintage look to your home, go with a beautiful vintage wall piece. It can be anything from an abstract piece to a flower, an animal or even a person. You need to find a showpiece that suits your taste. Also, make sure that the piece you buy is not very heavy for the walls.
Glass Wall Décor Pieces
The glass is another thing that you can use to enhance the look of your room. You can get a round glass and hang it on your wall with a rope. Alternatively, you can get glass in different shapes and create patterns on your walls with them like that of a flower or birds or anything that you want. This is best for the rooms that you want to look fancy and bright since the glass brightens the room instantly.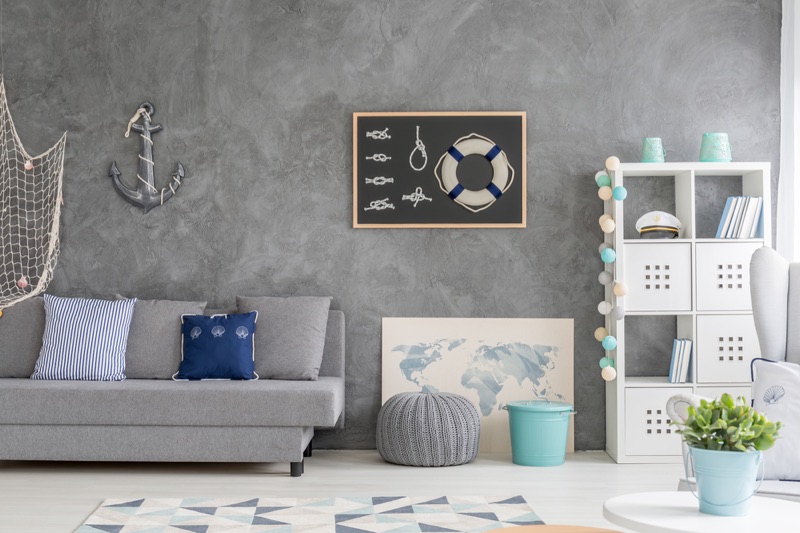 DIY Art Pieces
The DIY art pieces are the best choice for the people who want budget art décor and are willing to put in some of their time in their artistic abilities. You can create the craft with anything from paper to plastic and old household items. You can use tin cans as a decorative item or even straws. There are numerous tutorials available online that can help you in creating your DIY art piece.
Fabric Wall Décor
Another one of the fantastic ideas of wall décor is fabric wall décor. This is for the people who do not want to go for paintings or wallpapers. You can buy some fabric that you like and fix it on your walls. You can get numerous fabric prints, and this gives a boho look to your room. You can also use a bed sheet as the backdrop of your bed to fill in space.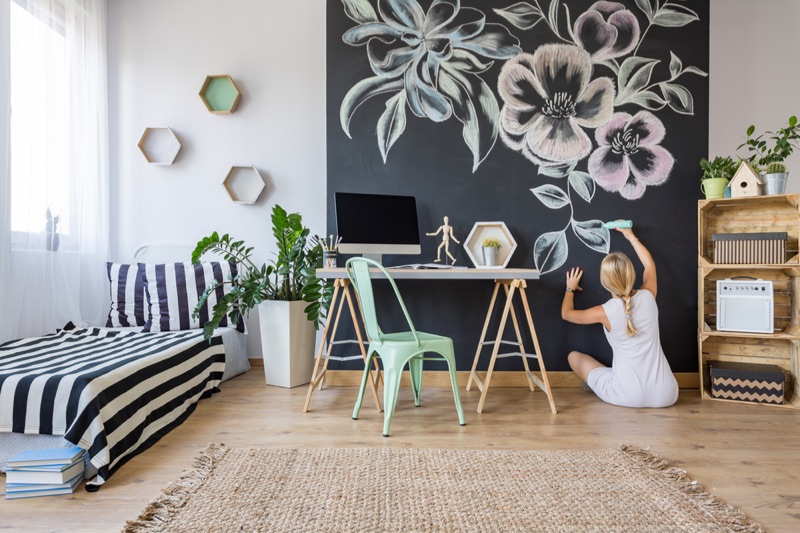 Drawing on the Walls
If you are an artist, you can use an empty wall as your canvas and draw something on it. Using different colors, patterns and implementing your ideas you can create a real masterpiece all over the wall. Moreover, it can be unique and original. If you don't possess enough skills to paint on the walls, you can also hire someone to draw some art for you on your empty walls. Drawing on the walls is the best variant for wall décor of your children's room.
Ceramic Wall Décor Pieces
The ceramic wall décor pieces are another wall décor technique that can be used in your homes if you want to give a fresh look to your space. You can use ceramic plates or ceramic art pieces and hang them on the walls. There is much different kind of ceramic décor items that can be found in the market. The only backdrop with these ceramic art pieces is that they need to be maintained. They can look gorgeous and give your home a Victorian feel, but they can also break easily.
Wooden Wall Décor
The wooden wall décor is another very famous kind of wall décor apart from the wall paintings. Since this gives an earthy feeling to your home, you can use recycled wooden items as décor pieces as well. You can also get installations made of wood and get them fixed on your walls. Additionally, most of the furniture pieces that you fix on the wall are made of wood.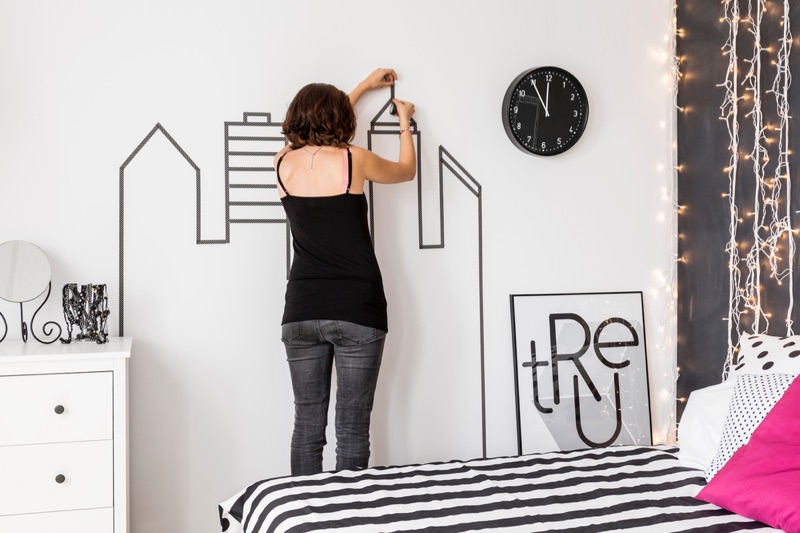 Peel and Stick Wall Decals
The wall decals are perfect for the people who have to keep changing their wall décor every once in a while. The decals come in various shapes and sizes and can be used as you want. These are cheap and easy to remove. If you live in a rented apartment, wall decal is the thing to go for.
Wallpics
Decorate your walls with the photos of your happiest moments in life with Wallpics. It represents several stickable tiles that can be easily put on the wall. Organize pictures in the form of the heart, diagonally or the way that appeals you most. Wallpics application transforms your room significantly and adds a fresh look to it. To get more ideas you can visit Wallpics photo tiles website and see the videos of how celebrities use them. The app is great as it's user-friendly and can be ordered in several clicks. All you need is to download the app from App Store or Play Market and make the order.
There are many more décor ideas that can be used as an alternative to the picture wall décor. So, now you do not have to limit yourself to the pictures on the wall and can implement your ideas, making your home stylish and walls look attractive. Choose the variant that suits you most, and remember that renovating your house doesn't mean great expanses.