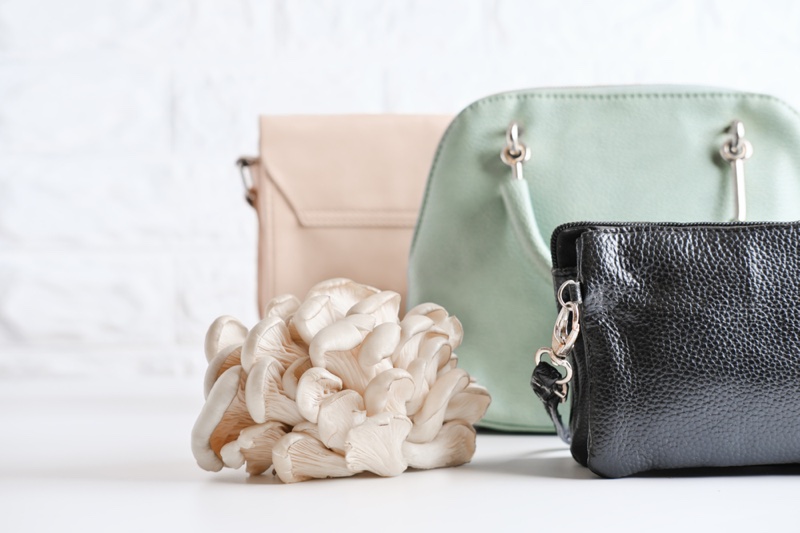 If you are a follower of fashion and someone who is concerned about the environment, you know that it is sometimes difficult to reconcile these two viewpoints. Fashion is about creating new styles, and always having a different look. 
In recent years, it has become much more common to purchase cheaper "fast fashion" elements that are not made to last. These products are typically not durable, and even if you love them, will probably need to be replaced within a few years. 
This is especially true in ethical leather substitutes. The choice that buyers have been forced to make for years is stark: would you rather have real leather, which has a huge environmental impact, but is going to last for a long time, or something like pleather or naugahyde that is at least able to claim the moniker of "cruelty-free", but is going to wear out quickly and is made from petroleum distillates that are extremely harmful to the environment, but is lower in cost so you can just replace it when it wears out. 
Neither choice is really a great option. The idea that these were your two best options for something that looked and performed like leather began to change in 2015, with the patenting of mushroom leather. Mycelium products like mushroom leather are finally coming to market this year, after several years of research and development.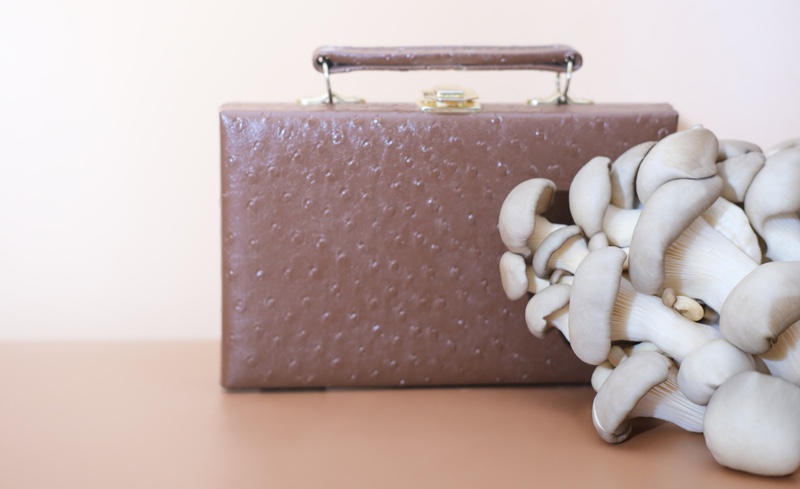 What is Mushroom Leather?
Mycelia are the fibrous "root structure" of mushrooms and other fungi. Mycelium grows on every continent on earth. Mycelium leather is produced by encouraging the mycelium to grow to a specific size and thickness on a growth medium, and then it is tanned and embossed like traditional leather. 
The result is a product that looks and works almost exactly like leather but is completely cruelty-free. In addition, it is water-resistant when treated properly, and requires almost nothing to grow except clean water, which is also the primary waste product (aside from some side effects of tanning in some instances).
In addition to all of this, mycelium leather is completely biodegradable and can be composted if broken down from any non-biodegradable portions of each product.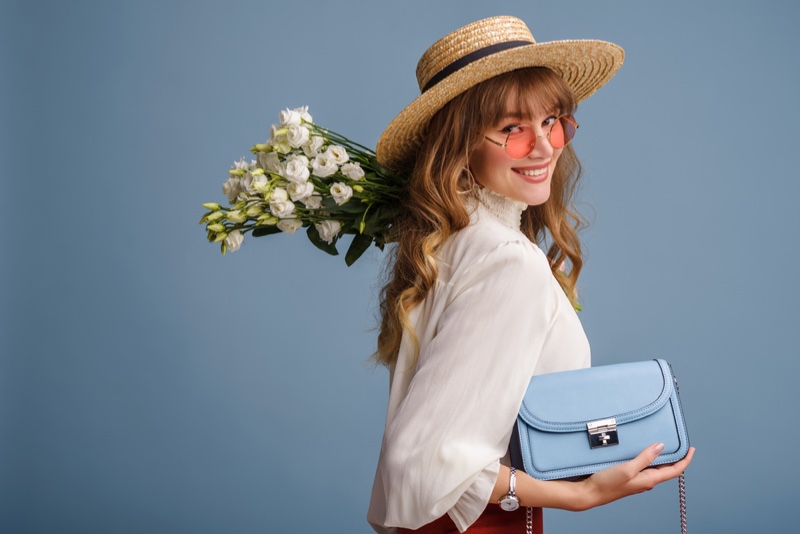 What Products are Available in Mycelium Leather?
There are a few companies working with mycelium products right now. One of these companies is focusing on household accessories primarily and should be bringing products to market in 2021. 
As of right now, the clear market leader is definitely Bolt Threads and their mushroom leather known as Mylo unleather.
Mylo has partnered with several well-known brands to produce an array of products that are beginning to come to market. 
One of Mylo's key partnerships in the US is with Adidas, the classic sneaker brand. Soon you will be able to get a classic white stripe-sided sneaker that looks as amazing as the pair you had growing up but in a completely sustainable vegan leather alternative.
Another partnership that Mylo is excited about is with Stella McCartney. Mylo fits in perfectly with Stella McCartney's strategic vision of environmental consciousness. Stella doesn't allow any skin, fur, or feathers, and does no animal testing. They also do not use any PVC products.
While these are admirable intentions in a brand, it can make it difficult to produce beautiful accessories and handbags with no adequate leather substitute. Mylo allows them to meet their vision, while still providing a product that looks amazing (even if you aren't vegan.)
Mylo has even more strategic partnerships that will be coming to market soon, including one with activewear brand Lululemon.
In summary, 2021 is the year of mycelium leather. There is a whole world of products that will be coming to market this year.