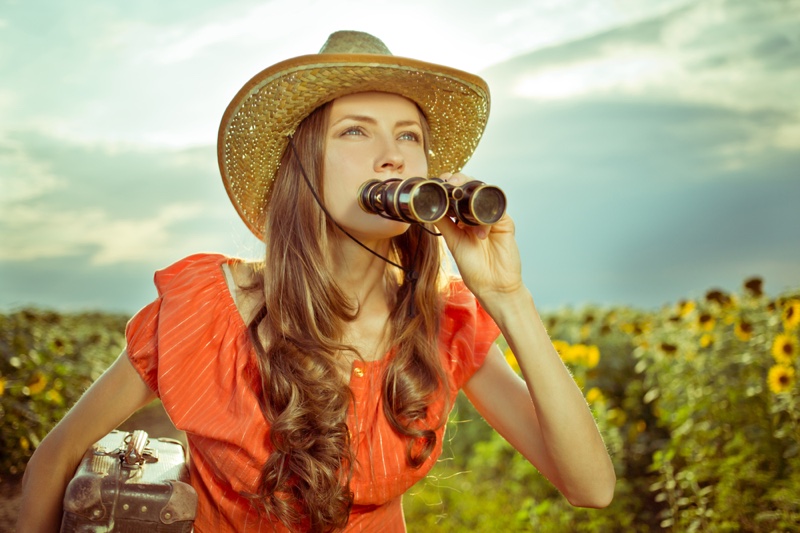 Seaside cottages, sunny city streets, and cocktails under umbrellas by the sea await you, but before heading out for your summer vacation, you must pack the right luggage. Check out the most appropriate summer vacation clothes to take with you in warm weather, no matter where you're heading, from a holiday camp in Singapore to beach surfing in Australia.
Hat With Chin Strap
On a summer trip, remember to bring along a hat. A sun hat with an adjustable chin strap is an excellent choice. Channel your inner explorer in this style, as it effectively protects your face from harsh sunlight and prevents sunburn.
Additionally, a handy chin strap ensures your sun hat stays in place, even when winds attempt to whisk it away, unlike the hats of other vacationers. The best straw hats are both stylish and practical.
One-Piece Bathing Suit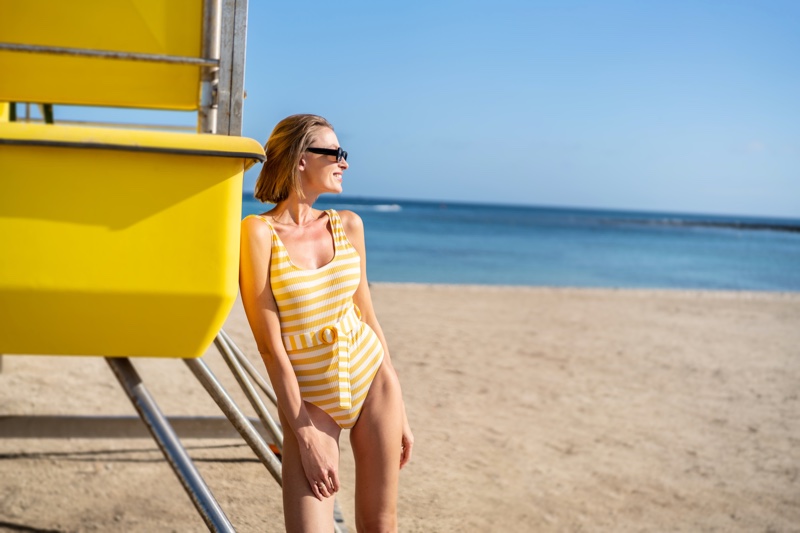 A swimsuit is a quintessential item on any summer vacation clothes checklist, and a one-piece suit is a particularly savvy choice for women. Engaging in various water activities, such as swimming or surfing, calls for swimwear that remains securely in place amidst the waves. A one-piece suit offers this reliability, ensuring you can fully enjoy your aquatic adventures.
Waterproof Shoes
Avid hikers require footwear capable of handling wet conditions, ranging from sturdy wellies to basic sneakers. Depending on your destination, opt for shoes that provide comfort on damp national park trails, rain-soaked cobblestone streets in Europe, or, for the fortunate few, a yacht off Cape Cod's coast.
Rubber boots serve as an excellent choice for drizzly locales. Aqua Shoes, popular among both men and women, offer reliable waterproof footwear for boating adventures. In search of a more fashionable alternative? Consider wearing waterproof flats to take you through the elements.
Linen Shirt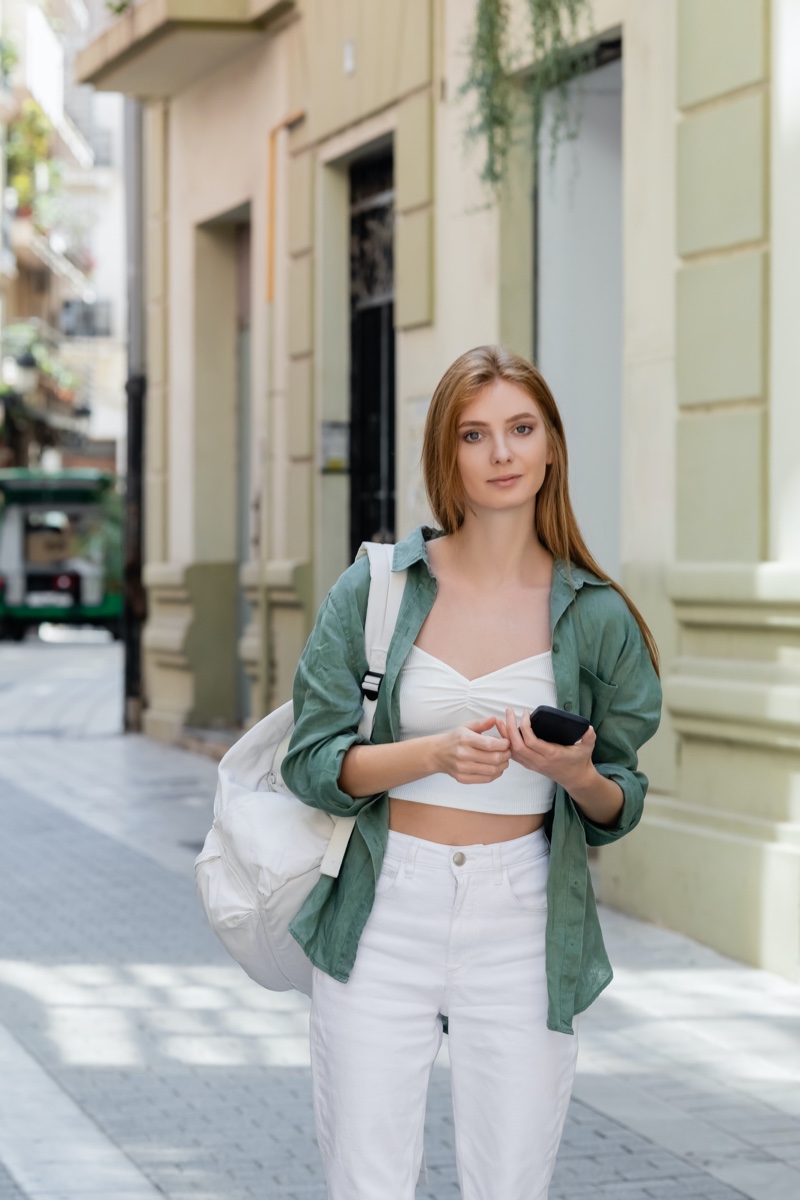 For women, a light linen shirt in a neutral color is essential to a summer outfit. Whether it's a button-down, oversized tunic, or tank top, it keeps you cool in every sense. White is a classic summer outfit color that goes with everything. Try a neutral light blue, gray, or olive green color.
Scarf
An excellent lightweight scarf can be used to complete almost any outfit, protect yourself from the sun, cover up bare skin in churches or mosques, or even as a makeshift pillow or eye mask on an airplane.
In addition, if it suddenly gets cold during your vacation, a scarf will come in handy. For warmer weather, opt for a breathable cotton or linen material and find something in a neutral color to pair with various outfits.
Sunglasses
When purchasing sunglasses, it's vital to ensure they are polarized in order to shield your eyes from the sun's harmful effects. Look for options that block 99-100% of UV-A and UV-B radiation to maximize protection.
Light Jacket
When packing your summer vacation clothes, you should always be prepared for unexpected cold or rainy weather, especially if you are heading to coastal areas with changeable conditions. Wearing a light windbreaker or parka can provide some much-needed warmth when it's cold outside.
Sandals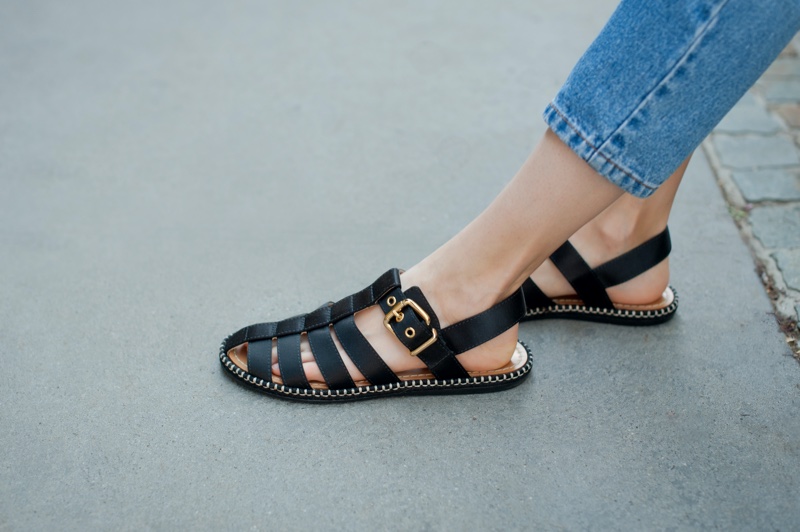 When shopping for summer sandals, prioritize comfort and breathability. Look for a versatile pair that can handle any occasion. Additionally, consider the durability of the materials and whether they can withstand outdoor activities.
Light Dress
A cotton dress with a timeless design is a versatile summer outfit that can be worn as beachwear, on a plane, or for a dinner event when paired with jewelry and heels.
Summer Sweater
Ladies, a breathable summer sweater can be helpful in various activities such as boating, strolling on the beach boardwalk during cool evenings, or relaxing on a shady outdoor hammock.
If you're traveling during summer, it's wise to bring along an extra layer like a turtleneck or a lightweight sweater to keep you warm in case of colder temperatures.
Final Words
Curating the perfect summer vacation clothes collection is crucial for enjoying your adventures in style and comfort. From sun hats with chin straps to versatile waterproof footwear, ensure you pack these essential items for a memorable and worry-free getaway, regardless of your destination.