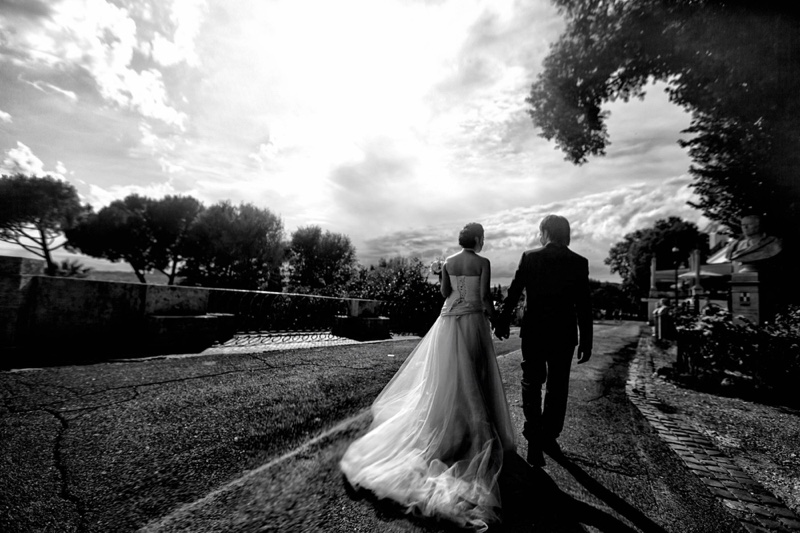 Italian weddings have a character all of their own, and if you're not of Italian heritage, or haven't been to one, there can be a lot to take in, both literally and figuratively.  Traditions are a huge part of Italian-style weddings, but Italians also know how to do weddings with style, so if you're thinking of going that route for your own wedding, here are some important-yet-stylish things you'll want to include as part of the festivities.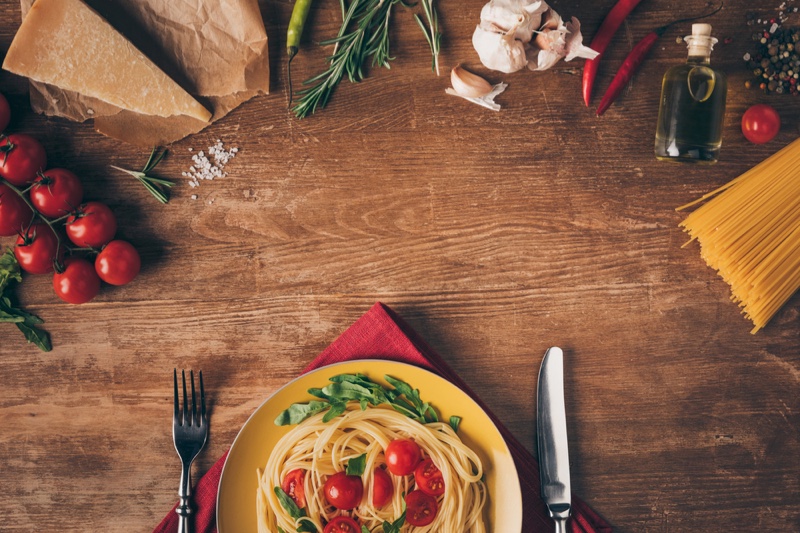 The Feast
If there's one thing that's an absolute must at an Italian wedding, it's the food…lots and lots of food.  I don't think it's any secret that Italians are prone to making more food for a single meal than most people eat in a week, and never is this more on full display than at Italian weddings.
For starters, you've got the cocktail hour, where you can include delights such as fried calamari, eggplant rollatini, and shrimp scampi.  For the main course, seafood and pasta are always welcome, though it's not uncommon to see chicken or beef on the menu as well, and don't forget to serve with wine, artichoke hearts, and mozzarella.
Then, if you somehow still have room for more, it's time for dessert!  Even if you don't have any room left, you might want to find some because this is when you cart out delicious treats like Napoleons, gelato, sorbet, zeppoles, cheesecake, and of course, cannolis.  Don't forget the coffee (with a touch of Sambuca), and many brides also opt for the legendary chocolate fountain to top it all off.
Wait, you thought we were done?  Foolish mortal, you forgot that we still have the wedding cake!  In general, Italian wedding cakes are made with a delectable combination of liquor and a filling that is often cannoli cream but sometimes can be another kind of custard or hazelnut cream.  They may never want to eat again after all this, but it'll be worth it!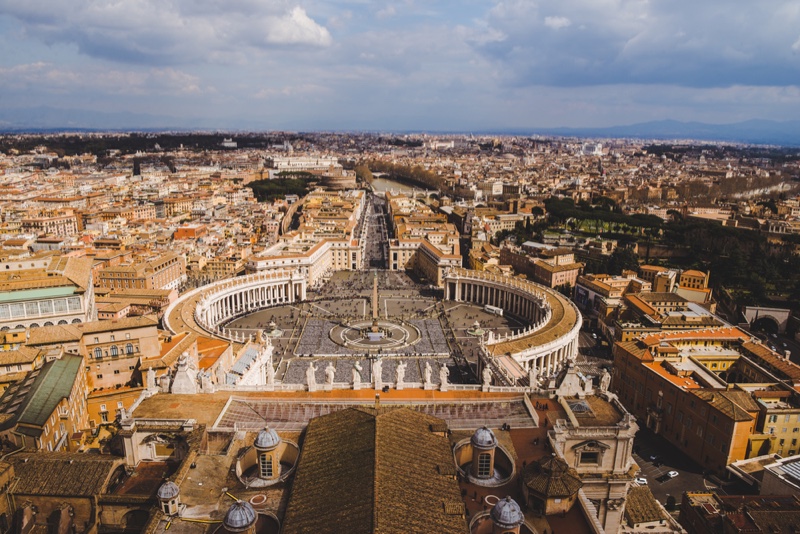 A Papal Blessing
This might seem like a ridiculous waste of time with no chance of getting a response, but you might be surprised to find out how good your odds are.  It's actually quite easy to get a Papal blessing, and they charge a small fee of course, but they will do it and will even send it to you on a fancy parchment and written in calligraphy with a picture of the current Pope.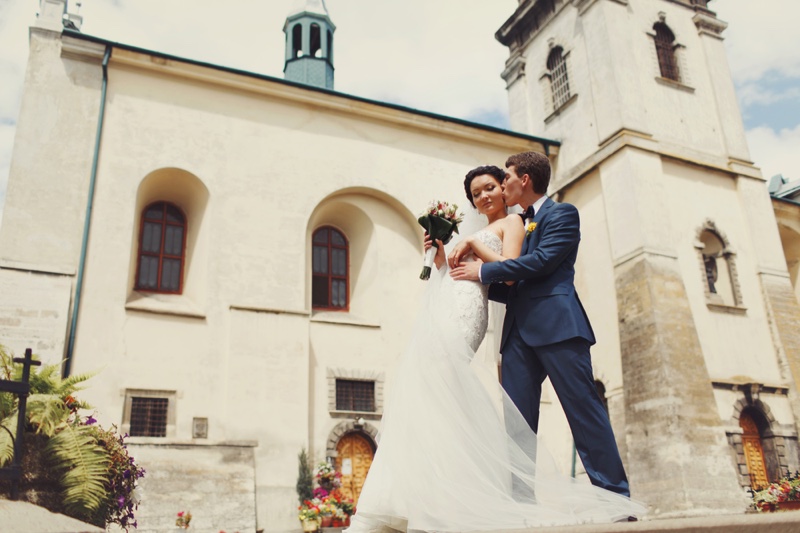 La Tarantella
There are many stories about the origins of La Tarantella, an Italian wedding tradition which translates as "the tarantula."  One account is that it developed hundreds of years ago when the venom from a tarantula bite caused so much pain that the victim would jump around like they were dancing.  Another story goes that the dance was initially used as a courtship ritual.
Regardless, the dance is relatively straightforward: the groom kneels while the bride dances, then he joins her and they continue to join and then separate throughout the dance, meant to symbolize a love story told through dance.
La Serenata
An ancient school tradition, but one that everyone will love is la serenata or the serenade.  It's exactly what it sounds like: the groom comes to the bride's window the night before the wedding to serenade her, but with a bit of a twist: he brings musicians and a bunch of friends and family for the occasion.
It's crucial that if you're going to adhere to the tradition of la serenata strictly, the bride can't know it's coming.  Anyone who is invited has to be sworn to secrecy, but once the bride sees what has been arranged, it's time to be festive!  It's an excellent chance for the two families to come together, and of course, celebrate with a buffet (would you expect anything less?)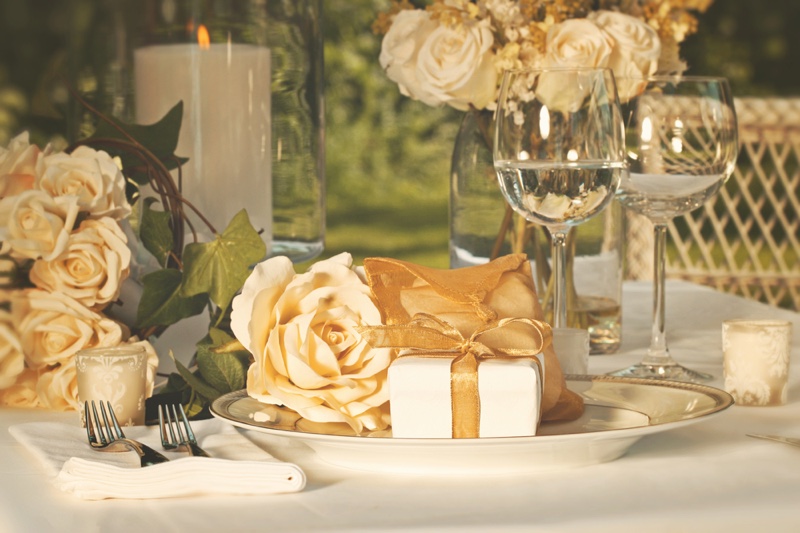 Confetti & Bomboniere
If your guests are still able to walk to their cars after all this, don't send them home empty-handed, because another tradition at Italian weddings is to send even more food and snacks home with the guests!
Rather than the colored paper you see shot out of cannons at the circus and car dealership commercials, confetti at Italian weddings are glazed, sugar-coated almonds, and are a part of the bomboniera, a symbol of family that is given as a thank you to wedding guests (though you've probably already gotten personalized gifts for groomsmen and bridesmaids).
Conclusion
Excess is undoubtedly not a concept you'll find in short supply at the average Italian wedding, but if you include the traditions above in your own ceremony and reception, you can ensure your guests will enjoy a terrific and stylish wedding experience.