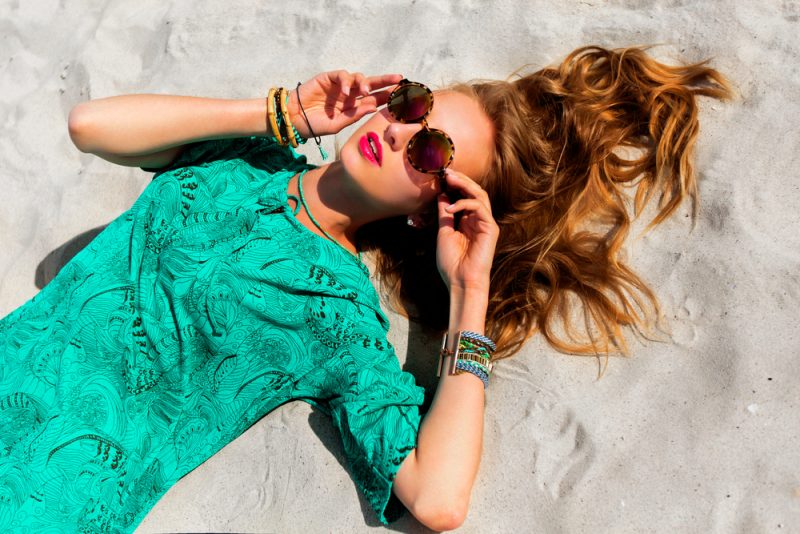 Summer is the time we get to strut our stuff and flaunt our style to the max. It is the time when we say bye-bye to heavy coats and jackets and enjoy the light breeziness of summer dresses.
However, there is a fine line between stylish and overdone when it comes to summer fashion. Summer fashion and style trends lend themselves well to a more minimal and fresh look rather than looking too put together. To ensure that you always look smart, stylish, fresh, and cool all summer long, take the time to consider the latest fashion trends and your personal style choices.
There are many ways to stay on top of your fashion game as temperatures rise. One great place to start is our list of summer style and fashion rules that will keep you looking on point all season.
When it comes to makeup, less is more.
Summer is all about light, breezy looks that make you look young and fresh. Avoid tons of makeup like layers of foundation, contouring, and powders, as these can make your skin look greasy and unappealing. Nude, soft, and dewy looks are all the rage, and as long as you follow a clear skin regime, you can look fabulous even in minimal makeup.
Choose light colors.
It is basic science. Dark colors absorb heat, and light colors reflect it. So choosing light or white colors for your clothes will help keep you cooler. Light, white, and pastel colors are also more in line with the whole summer vibe. Darker colors are not as pleasing to the eye on a hot day, whereas lighter shades give a light airy feel to your outfits.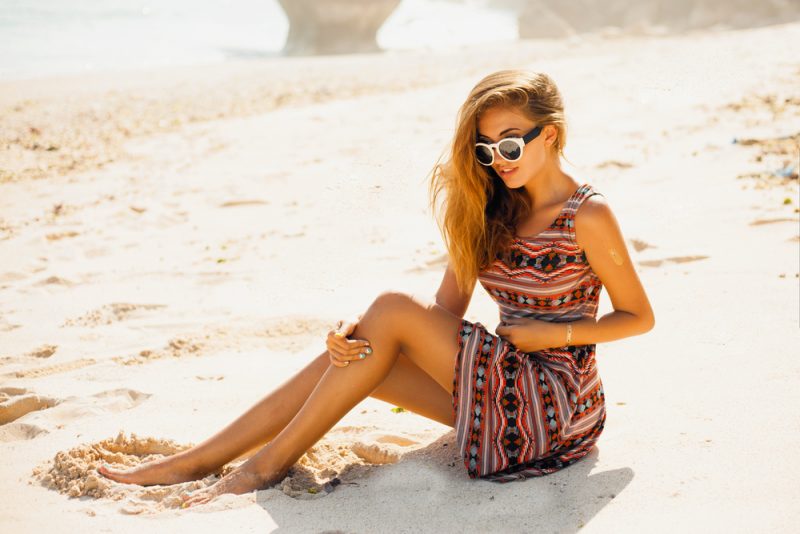 Ditch the sleeves.
Or at least make sure that any sleeves you do wear are loose. The objective is to maximize airflow around your arms. There are numerous style options when it comes to sleeves on your summer outfits. You can go completely strapless and sleeveless, off-shoulder, puff sleeves, spaghetti straps, and even short sleeves. Bell sleeves or loose button-ups are also great options.
Think flowy, not fitted.
Avoid tight and form-fitted clothing in the summer. Loose and flowy tops and bottoms increase airflow through your clothes and keep you cool. Select loose shirts and pair them with cropped, wide-leg pants. Alternately flowy summer dresses and skirts also give your body room to breathe.
Wear the right sports gear.
If you are a fan of yoga pants or other athleisure and sportswear, switch up your style for the summer. While the fabric used for these items is usually moisture-wicking, these articles are always tight and form fitting, not a great option for summer. Consider swapping your tight black yoga pants or leggings for bike shorts in bright colors and replace your sweatshirts with tank tops or crop tops.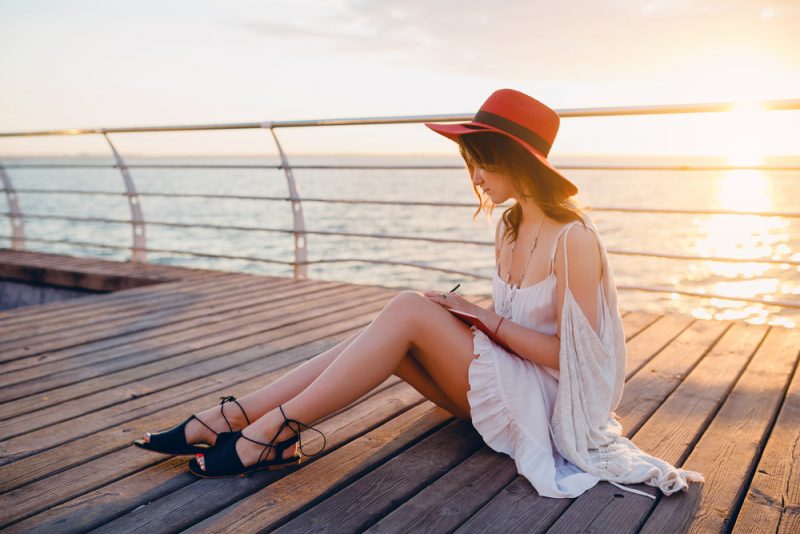 Choose pure fabrics over synthetic materials.
Pure and natural fabrics are infinitely more breathable than their synthetic counterparts. Breathable fabrics allow the free flow of air through them, while synthetic fabrics trap moisture. Ensure you check the labels on your clothing to ensure that your clothes are made of 100 percent pure linen or cotton.
Give your jeans a break.
Denim is a heavy fabric that allows for minimal air circulation. Stretch, skinny, or fitted jeans mold to your skin, making you sweat even more. If you must wear jeans, try white jeans or wide-leg options. Otherwise, switch to lightweight cotton or linen pants instead. You can also rely more on summer dresses for your daily outfits. Comfy summer dresses are perfect for hot and humid days. Think sundresses, minidresses, rompers, and miniskirts. You can also choose more modest, longer options like a flowy maxi dress or long skirt.
Don't forget about footwear.
Most people have only two modes, high-heeled stilettos or foam flip-flops. Heels should be avoided unless you are going to a formal event, and while flip-flops are great for the beach, they are too casual for every day going out. To stylize your overall look, consider leather sandals, strappy sandals, or espadrilles. These are available in many comfortable and stylish design options and jazz up your style while still keeping your toes cool.
Accessorize smartly.
Don't go overboard with lots of dangling necklaces and chandelier earrings. Choose one statement accessory, like hoop earrings or chunky bangles, or a statement necklace, and avoid going heavy everywhere. Choose a light summer printed tote instead of a handbag and you're all set.