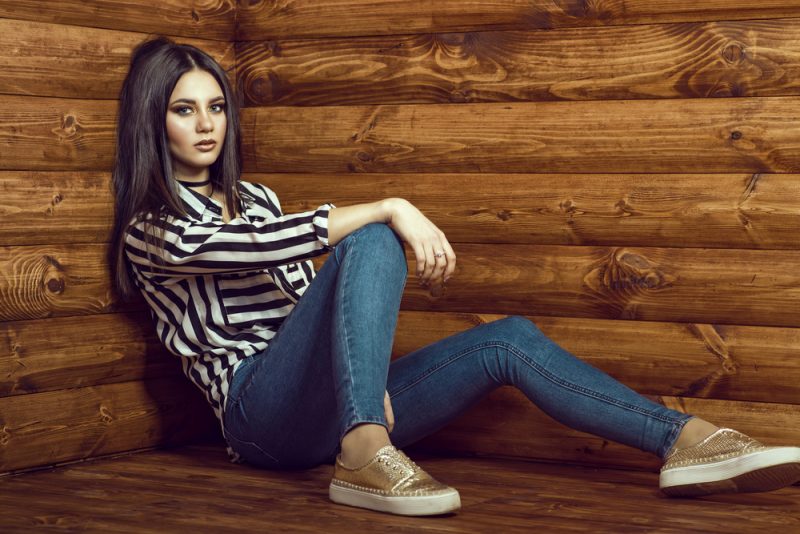 With a wide range of jeans on the market from comfortable fitting boyfriend jeans to cropped jeans, there is a style of jean for every outfit regardless of the weather – but where do you start? In this article, we are going to give some insight into some styles of jeans that you can wear for every season. 
Spring – Boot Cut Jeans
Boot Cut Jeans are the perfect pair of jeans for spring as they can be tucked inside of a warm boot in the rain or can be worn with trainers on a casual day of running errands. They can be paired with a wide range of tops such as jumpers, short sleeve or long sleeve t-shirts and also lend themselves well to layer techniques by adding cardigans or other fashion must-haves. These can be found in several different colors and sizes and can even be worn all year round if styled correctly, making them a must-have for this season and the next. 
Summer – Distressed Jeans
As the weather heats up, many resort to wearing loose fitted clothes, but did you know you can still wear denim even in the heat? By wearing a pair of distressed jeans in the summer, you not only get the perfect style that you want, but you also have ventilation to keep the skin cool and keep you comfortable throughout the day. Whether you are looking for whitewash or black, you can have the perfect color to go with your style.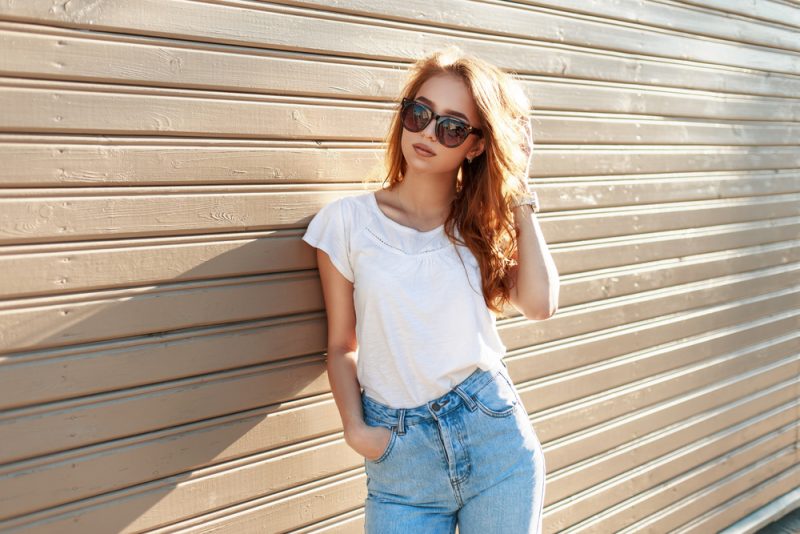 Autumn – Mom Jeans
As the weather becomes colder, you still want to show off that summer tan but don't want to be cold. Therefore, a pair of high waisted mum jeans rolled up at the ankles is the perfect way to showcase your style without getting chilly. This can be accessorized with a simple tan or black belt around the waistline and a pair of Doc martins or winter boots to keep your outfit appropriate for the weather, regardless of the event that you will be attending. This can also be paired with a crop top and light jacket for if the weather is still warm. Mom jeans may also draw attention to your figure. If you want more lift, you can look into bum lifter pants before and after images for inspiration of a shape-enhancing style.
Winter – Skinny Jeans
In the winter, a pair of skinny jeans is the perfect must-have jean. Due to the skin-tight nature of the jean, this can easily be tucked into the socks and placed inside a winter boot to keep you protected from the chill of a cold winter's day. Black skinny jeans lend themselves well to being paired with a leather jacket while a pair of blue or whitewash jeans would work well to a winter coat or a light hoodie. This is what makes these jeans great as they are highly versatile and can be worn in a multitude of different ways. 
Whether you are looking to buy a new pair of jeans during the summer season or you are looking for a way to ideally incorporate denim into your wardrobe, this simple style guide is the perfect tool to get you started. Enjoy!