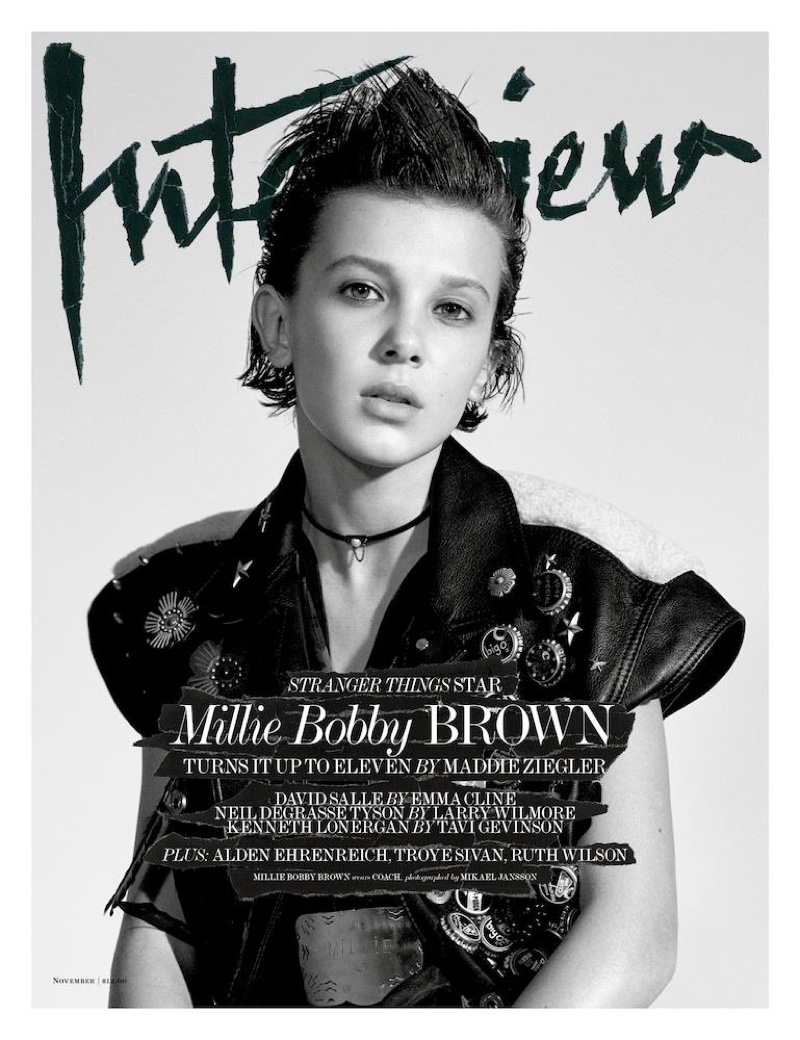 Actress Millie Bobby Brown gets rebellious on the November 2016 cover of Interview Magazine. Photographed by Mikael Jansson, the 'Stranger Things' star wears an Coach vest in the black and white shot. Millie channels her inner rock and roller in looks from the latest collections. Stylist Karl Temper selects the designs of Louis Vuitton, Simone Rocha, Marc Jacobs and more for the fashion shoot.
Related: Dancer Maddie Ziegler Goes High Fashion for Hunger Magazine
Millie Bobby Brown for Interview Magazine November 2016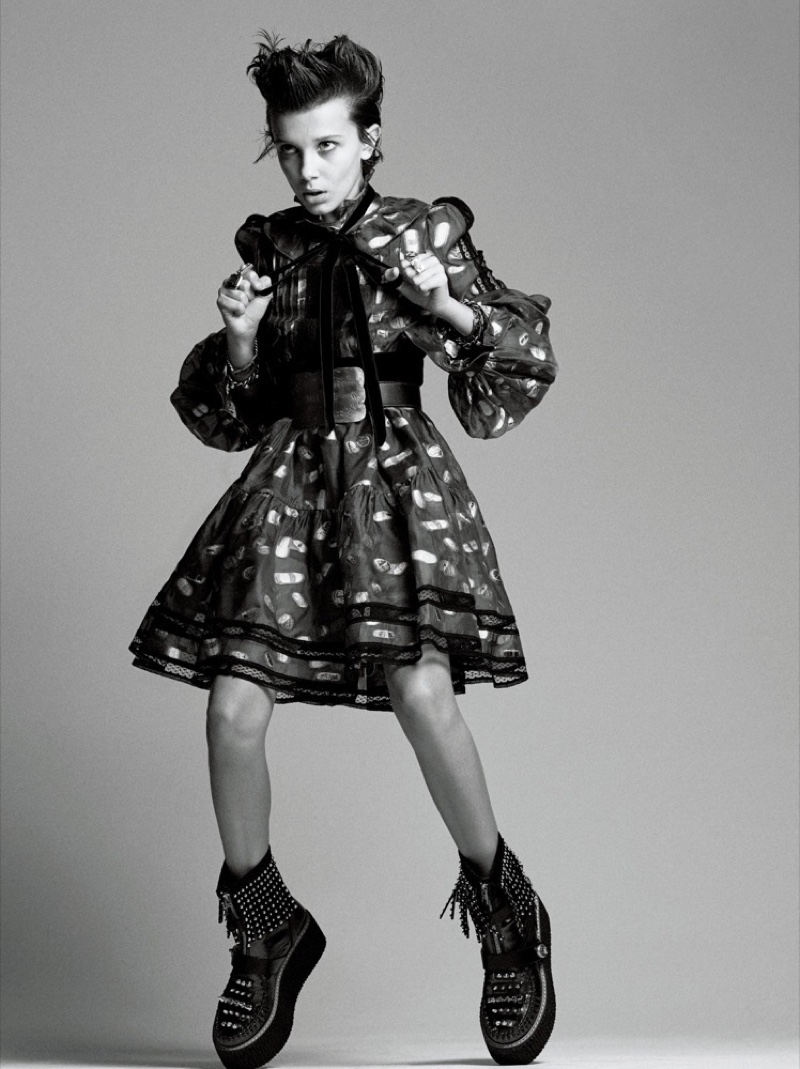 Millie Bobby Brown on Her First Kiss Being on 'Stranger Things'
In her interview, Millie talks to dancer Maddie Ziegler about having her first kiss on 'Stranger Things' with co-star Finn Wolfhard. "You're an evil, evil person. You know that? Are you aware of that, Maddie? Yeah, I did have to kiss Finn. At the end of the day, it's only acting, and it's something you have to do, and I would do any- thing for the show. I cut my hair, I kissed Finn. It was definitely strange. It was, like, my first kiss, so it was kind of weird. But then, like, when I'd done it, I thought, ;Wow. It makes sense for the storyline.'"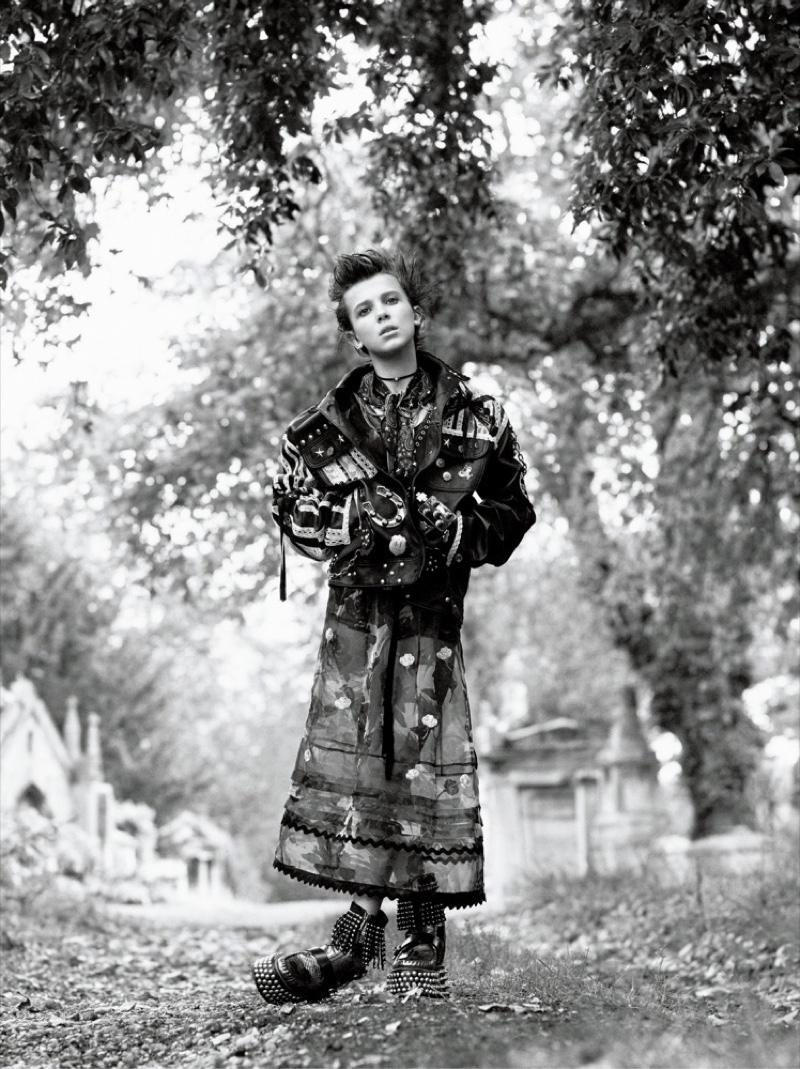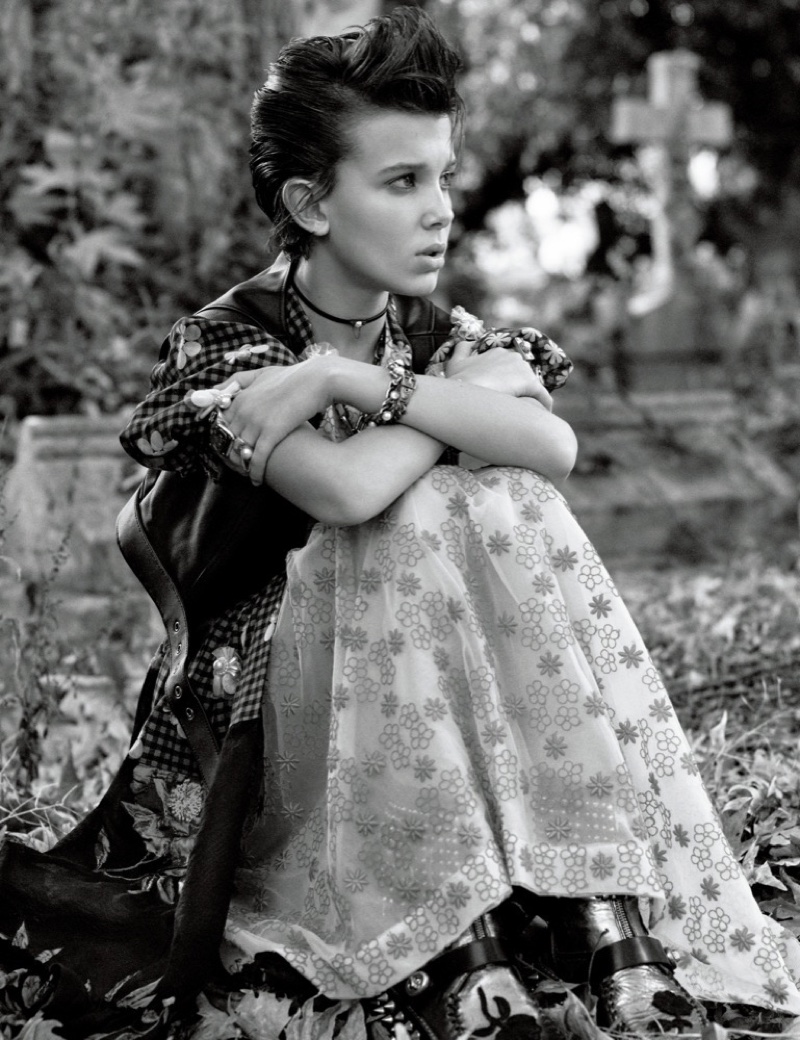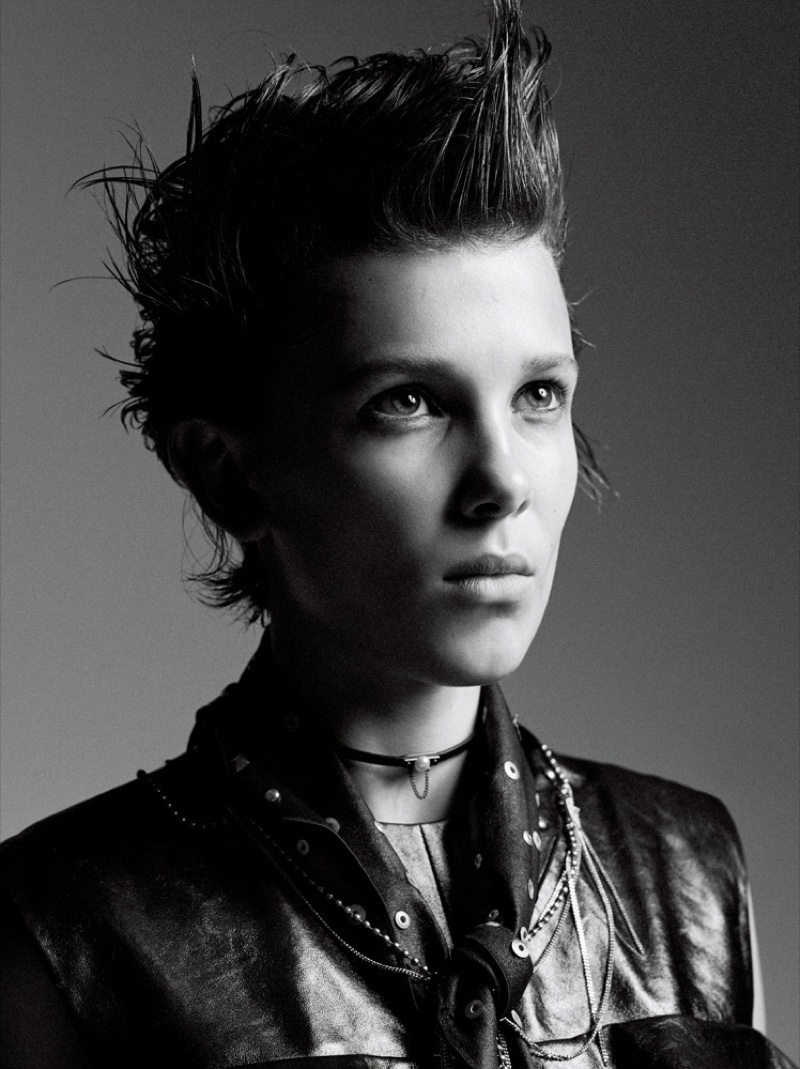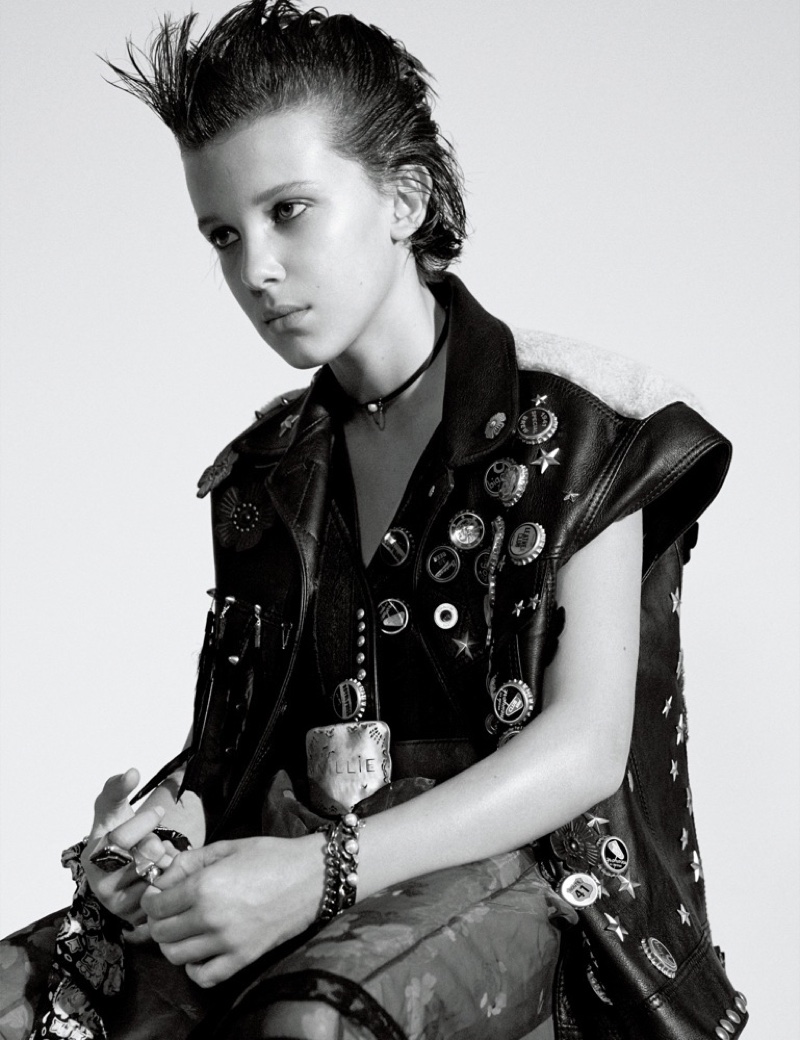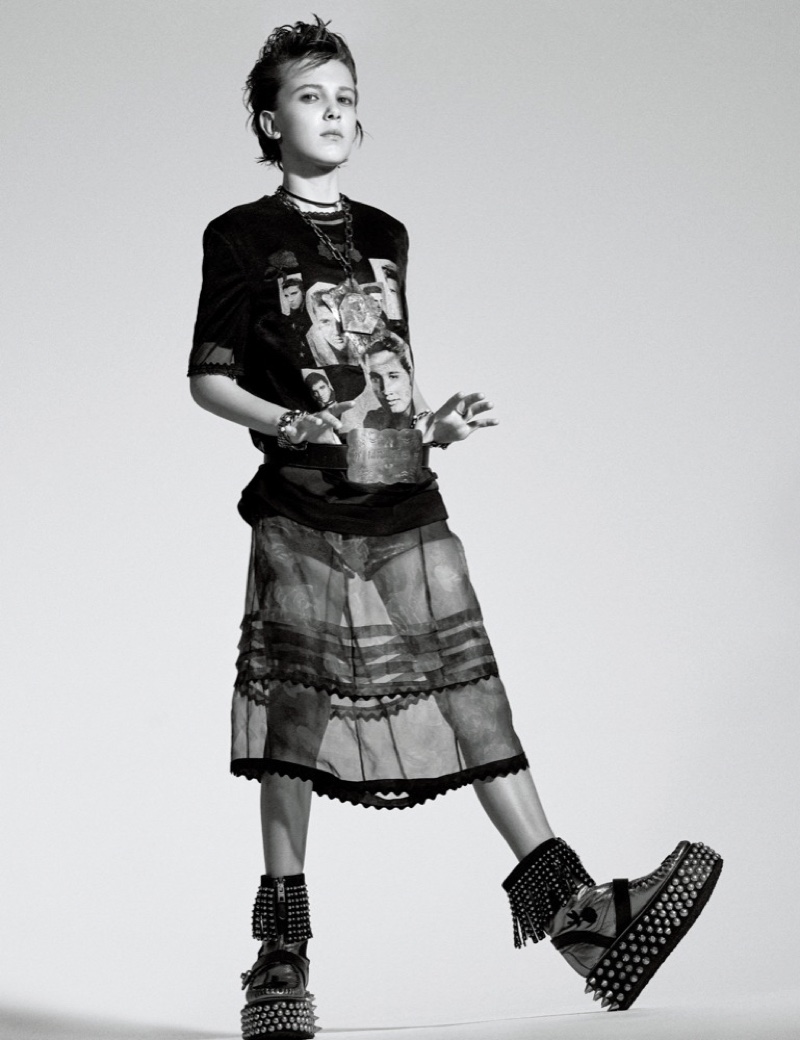 Enjoyed this update?