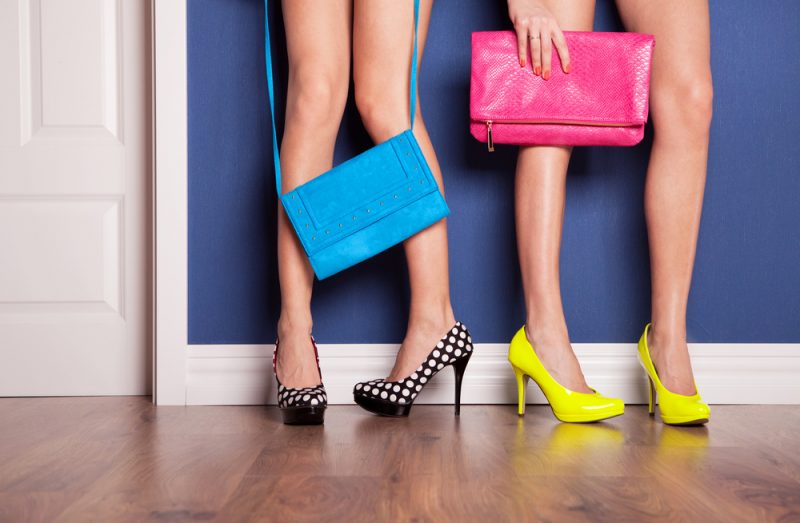 Let's face it, stepping out in style is at times challenging. You may not be an excellent stylist, and enjoying the services of a professional stylist may also be out of reach. This, however, doesn't mean that you shouldn't do all you can to ensure you exude a sense of style, a unique and exquisite style that shows your fantastic taste and preference.
Whether you are stepping out for a date, a casual meeting, or a regular activity such as going to your office, among the significant hiccups that may affect your style is the shoes. A quick shoe search, for instance, Balenciaga for women, generates a large pool of choices for every occasion. This makes it easier for you to shop for comfortable shoes that match your needs.
With a collection of shoes, however, choosing which pair to wear with a particular outfit can be hectic. Here is a quick guide to help you choose the best pair to ensure you remain fashionable regardless of the season and outfit you are wearing.
Complement not compete
Are you wearing a bright shade outfit? Well, you will look better if you left your flashy shoes in your closet and rock that subdued pair. The opposite applies; if your outfit is subtle, then you can go for that flashy pair and make it a focal point. Complementing colors makes it easier to balance your looks, ensuring that one part sticks out but not like a sore thumb and at the same time you don't rock a monotonous and dull look. While some colors like black or neutral tones work well with almost any outfit, you need to ensure that your shoes don't affect your color scheme.
Target a color on the multi-colored outfit
A multi-colored outfit can have you confused on what shoes to wear, but it is quite easy to make the most out of it and maintain your elegant style. The easiest way is to home in color on your outfit and select a pair that matches the shade. If for instance, you are wearing a blue striped dress, wearing a blue heel makes for an ideal choice. If the dress's tone is dark, go for a flashy shoe to complement the look.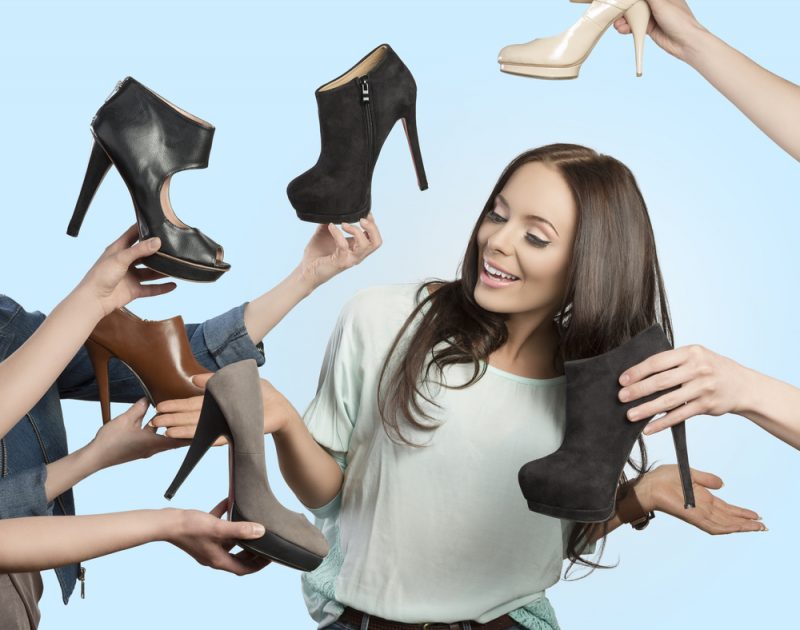 Match, but not everything
Strict color matching creates a monotonous look that significantly affects your stylish looks. Instead of wearing a solid color from head to toe, try a different style and tones. For example, try matching your shoes to your bags or another accessory such as your belt. Alternating the tones also works well, such as a darker tone if your bag or belt's tone is light. This approach has stood the test of time, and it works well as long as you don't overdo it. 
Know your body type
Your shoes can make your legs look too long or short, and understanding your body matters in ensuring you maintain the right appearance. For instance, if you wear pointy shoes while you have large feet, you will only make them look larger, maybe even out of proportion. While rocking your flats, moreover, ensure that you learn what articles of clothing flatter your body type. Understanding your body lets you know what outfit and shoes bring out your shape in the best way possible without affecting your elegant taste.
Keeping your shoe game on top is now easier than ever. With the ever-evolving technology, you can conveniently shop with your favorite device at the comfort of your home, office, vacation, or wherever and whenever you are. Moreover, with the incredible apps, newsletters to your email and signing up to enjoy membership benefits such as instant offers to your email, you can shop for your favorite shoes once they hit the market.
It is every classy woman's dream to be in the know, rock trendy outfits, and accessorize in style. The best part about adopting and maintaining a chic style is that you don't have to be a professional stylist. It is not rocket science, and with simple tips and tricks, as highlighted herein, you can comfortably rock different looks for varying occasions and be on top of your dressing game regardless of the season.