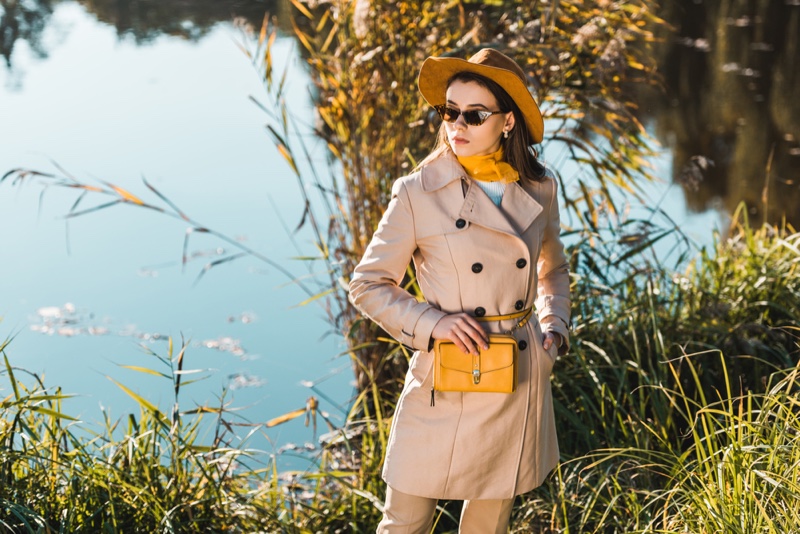 Though fashion trends seem to change just as quickly as the seasons do, you don't need to replace everything in your wardrobe to look great this spring. To be quite honest, all it takes is the right fashion staples in your closet to help you create trendy outfits that suit your personal style. Keeping your preferences, budget, and lifestyle in mind, here's a look at some spring fashion staples you'll want to add to your wardrobe this year.
A Trench Coat
The spring weather can sometimes be unpredictable. One minute there are sunny skies and not a cloud in sight and the next it's pouring down rain. The last thing you want it to be caught outside in the middle of a spring shower. Trench coats are, therefore, a great fashion staple to have on hand. They are lightweight, water-resistant, trendy,  and also timeless. You could go with a bold floral print Balenciaga coat to stand out or a more neutral black, tan, or navy trench coat that can pair well with just about any outfit you put on.
Floral Dresses
Nothing says springtime like a floral-printed dress. Whether you prefer short and fitted or long and flowy, having a few of these in your closet is ideal for the season. They can easily be paired with some flats and a blazer and worn into the office or a pair of strappy sandals and the right accessories for an evening out on the town.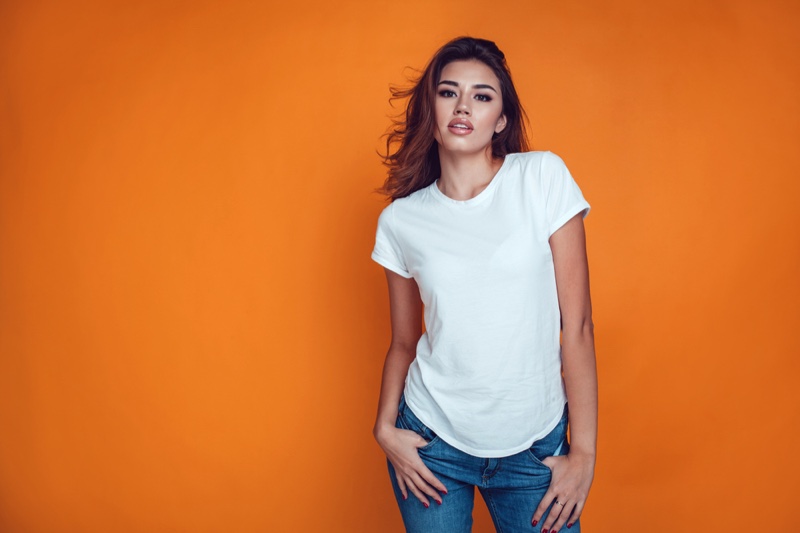 White T-Shirts
Time to put away the long-sleeve button-up shirts and pull out the all-white t-shirts. As white pairs with everything (and can get dirty fairly quickly) it's ideal to have several of these shirts in your spring wardrobe. You can put a white t-shirt under your cardigan or blazer for a casual day in the office or wear it as a stand-alone with your favorite pair of jeans for running weekend errands.
Fashion Sneakers
You're not going to want to wear heels, sandals, or flat shoes all the time. For those days when you're running errands, playing around with the kids at the park, or grabbing weekend brunch with your girlfriends, you want to be comfy, laidback, and still fashionable. That's why you need a pair or two of fashion sneakers in your closet. They can be worn with a pair of skinny jeans and even look great with a short spring dress and denim jacket.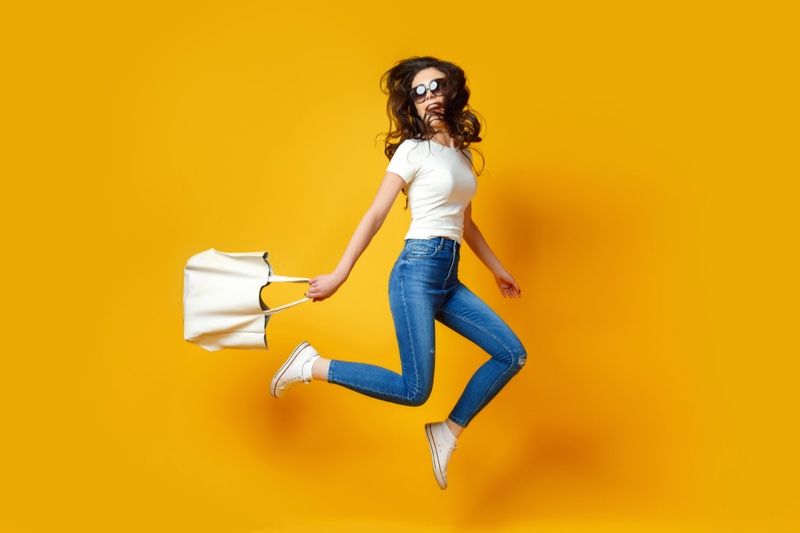 Skinny Jeans
Skinny jeans have been in for years now and this fashion trend doesn't seem to be slowing down anytime soon. You can find a pair of skinny jeans that suits your personal style. Whether you need a pair of high-waist jeans or you prefer the cropped look, they come in an array of different colors, patterns, and styles. Having a few basic denim skinny jeans along with a few that speak more to your personality (bedazzled, ripped, distressed, bleached, etc) will set you up for spring.
Denim Jacket
On those chilly mornings and evenings in the spring, you'll want a little something to keep you warm. If you want something with a bit more personality than a cardigan or blazer, a denim jacket may be just what your wardrobe needs this spring. They go with just about everything from a pair of colored skinny jeans to a spring floral dress and can be found in a number of styles and colors to add some personality to your outfit.
Sandals
As the spring weather gets warmer, showing off your freshly pedicured toes is very common. You'll need some sandals to pull this off. Flats are great for women with active lifestyles, but you don't have to stop there. There are sandal booties that are great with skinny jeans, a romper, or a short dress. You could also go for wedges or strappy heel sandals which are great for wearing to the workplace (just be sure they comply with the company dress code). 
Spring is a fun time of year for fashion. The weather is not too hot and not too cold making it perfect to show off your favorite outfits. As long as you have the above-mentioned spring fashion staples along with a few trendy accessories, you can mix and match to create outfits that make you feel good, look good, and turn heads all at the same time.