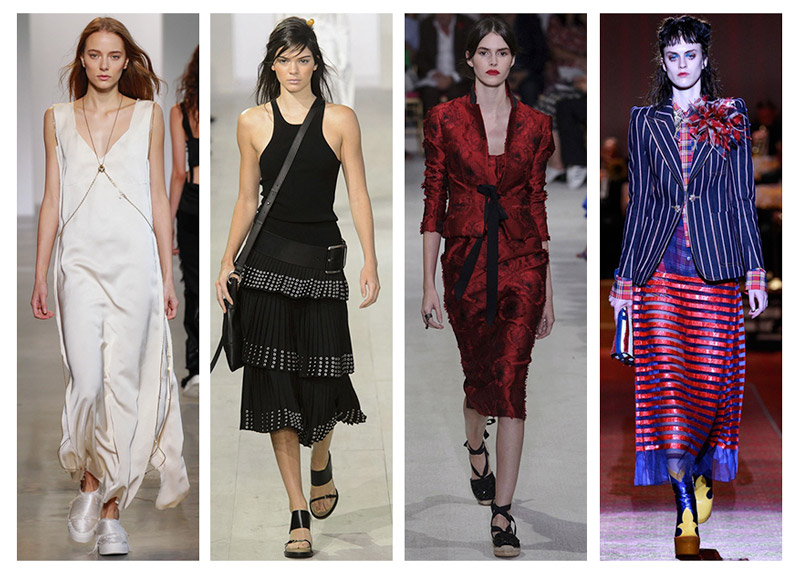 Another September, and another New York Fashion Week has come and gone. So, what can we expect as the top trends for spring 2016? By the looks of the runway shows, look out for plenty of pleats, stripes and much more. Check out the top four NYFW spring 2016 trends below.
The Slip Dress is Back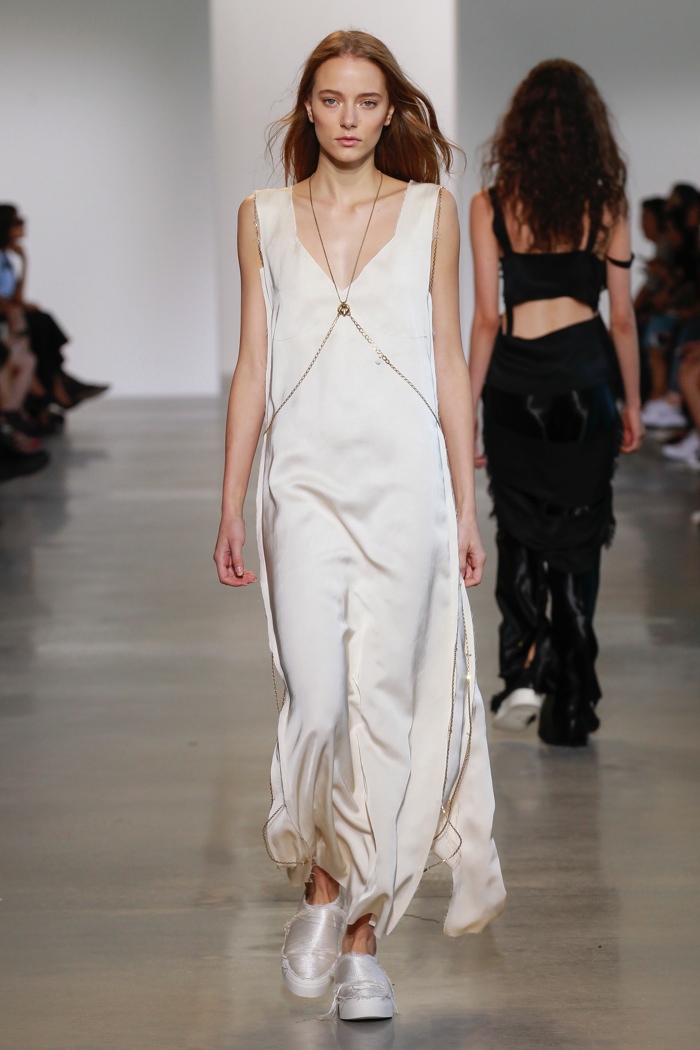 At New York Fashion Week, many designers looked to lingerie for inspiration come spring 2016. From silky robes to bra tops, labels had the bedroom in mind when thinking of the upcoming season. One piece that stood in particular was the slip dress which also had a major moment in the 90s. At Calvin Klein Collection, creative director Francisco Costa used the slip dress as a foundation to the spring season with relaxed silhouettes and chain details.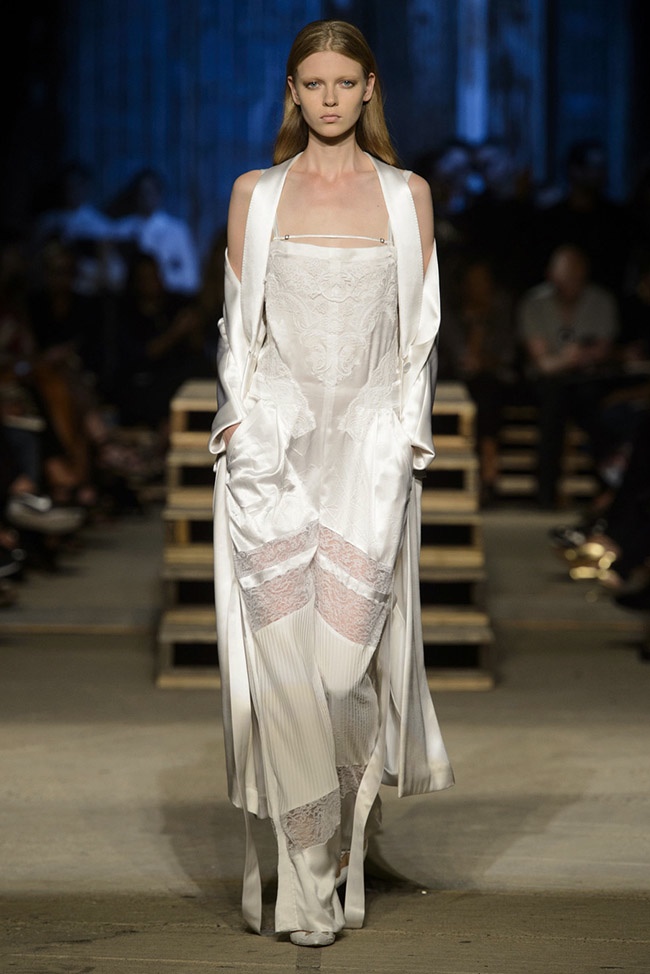 The Slip Dress is Back–At Givenchy, Riccardo Tisci juxtaposed romantic style with a Parisian flair for spring 2016. The designer was not immune to the slip dress trend as models wore lingerie inspired pieces in ethereal white and gothic black.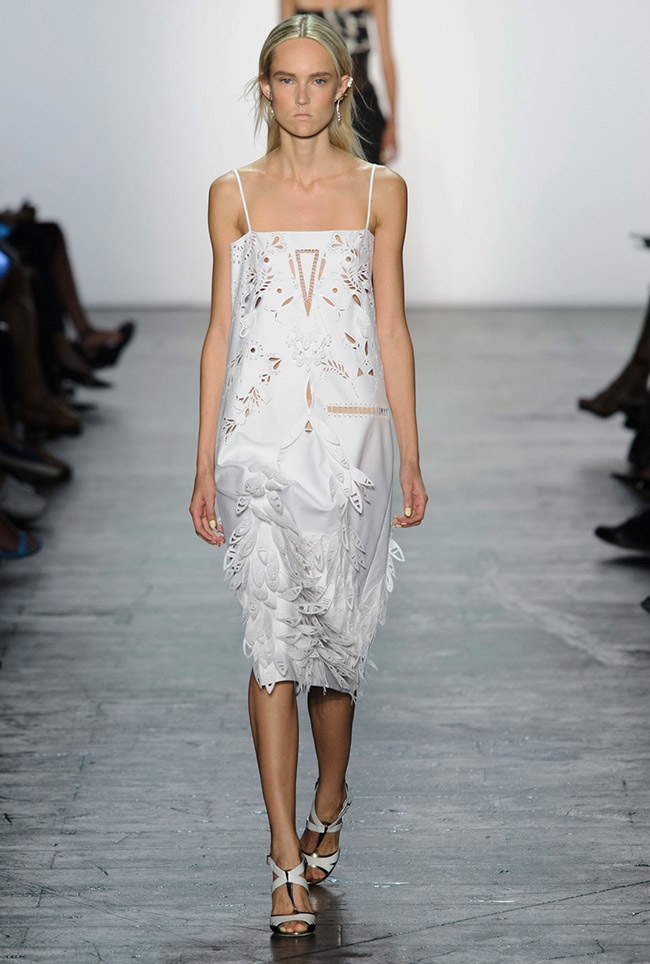 The Slip Dress is Back—Prabal Gurung paid tribute to his native Nepal with a tranquil collection. The designer brought some embellishment to the slip dress with leaf-shaped decorations and intricate cut-out details.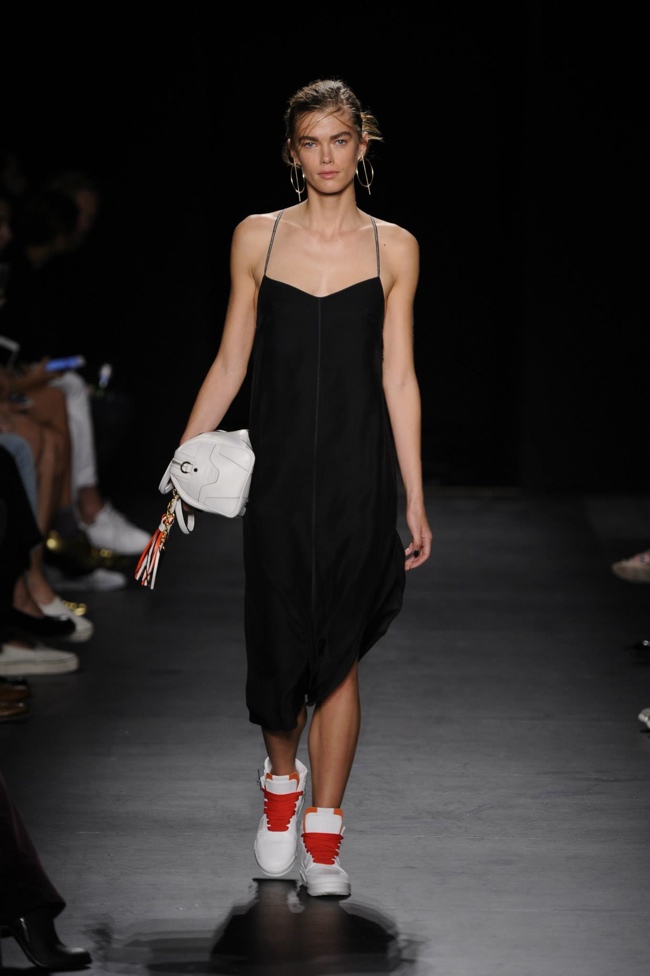 The Slip Dress is Back—Rag & Bone's city dweller took on modern staples with an urban edge. Designers Marcus Wainwright and David Neville proposed a loose-fitting slip dress paired with hi-top sneakers for spring 2016.
Striking Stripes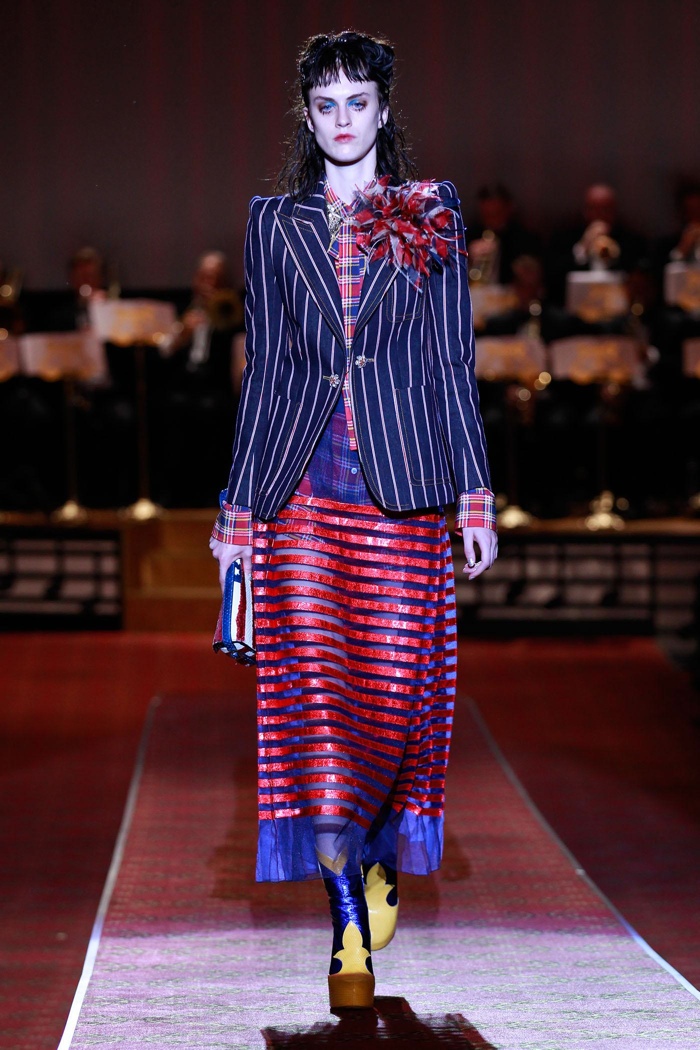 Whether looking for a nautical or colorful moment, stripes were on trend at New York Fashion Week for the spring-summer 2016 previews. From vertical to horizontal, many designers opted for the graphic pattern in their collections. At Marc Jacobs, the designer included a patriotic color palette of red, white and blue complete with bold stripes.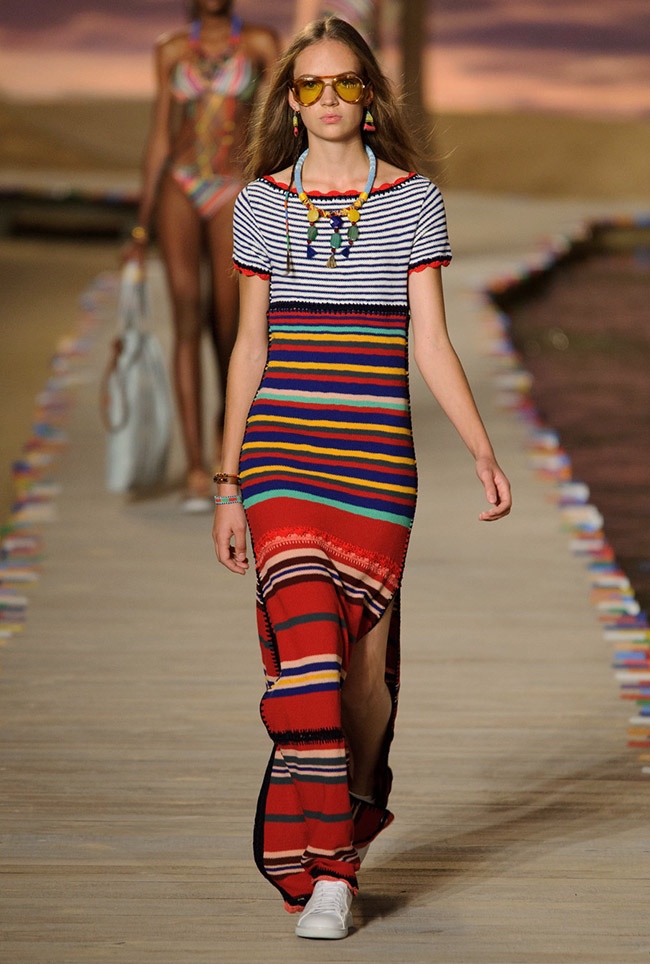 Striking Stripes—Tommy Hilfiger looked to island life for his spring-summer 2016 collection. Not missed on the runway was a Jamaican inspired color palette in red, green and yellow. From beach dresses to bikinis, the Hilfiger girl is all about stripes next season.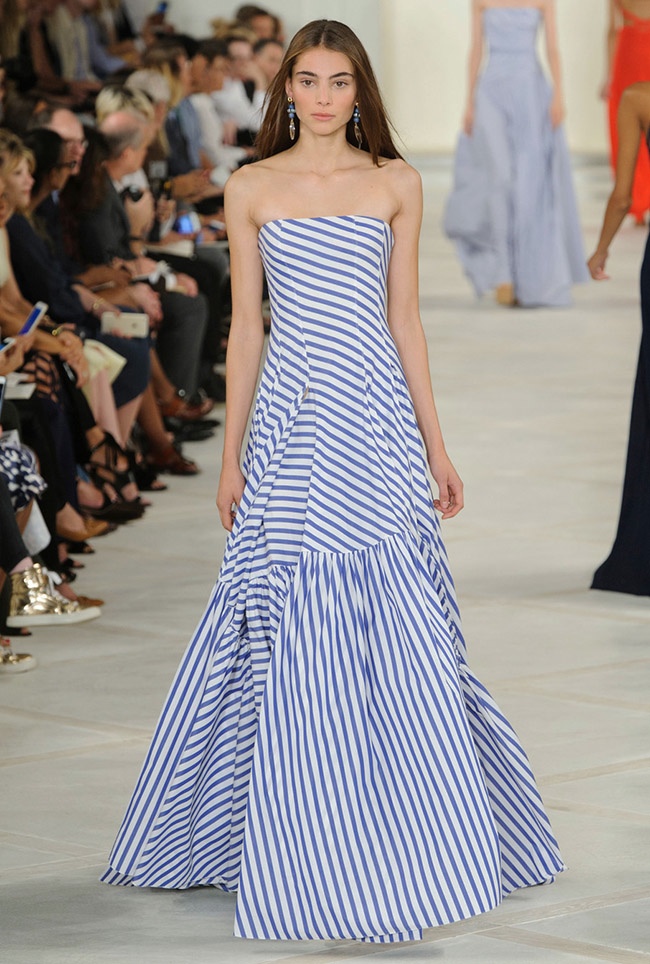 Striking Stripes–Drawing his inspiration from France, Ralph Lauren focused on nautical inspired stripes in blue and white for his spring 2016 runway show. Everything from evening gowns to casual tops were decorated in the bold pattern.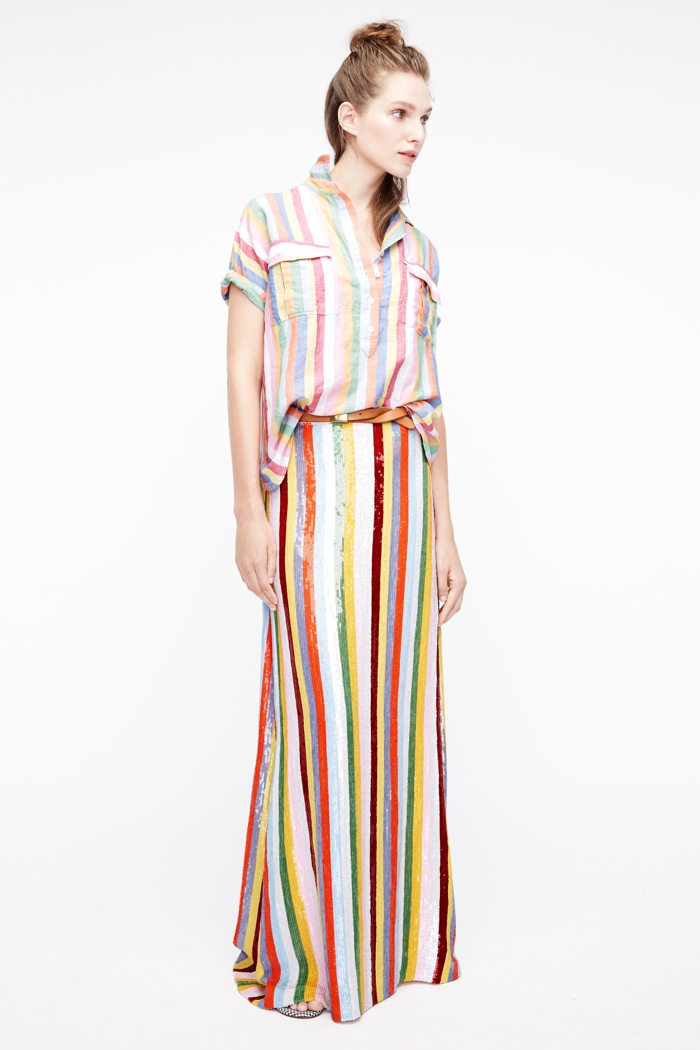 Striking Stripes–American fashion brand, J. Crew, shared its vision of spring 2016 with colorful separates. Included were stripes in vibrant pastel and jewel tones for an unexpected pop of color.