Spring is almost here, and you know what that means—your long-awaited spring vacation is coming up! Have you started packing your bags? If you're like most, you've probably been anxiously counting down the days until you can turn on your out of office email notification and forget about your responsibilities for at least a few days. You work hard, so you deserve a little R&R, but one area you definitely can't let slip is your skincare.
This isn't to say that you need to revamp your cosmetic routine entirely and check a dedicated product bag, but you can't skip essential steps. Believe it or not, with the right products, you can totally have fun, take a load off, and still have healthy, beautiful-looking skin. Along with just ensuring you're following a skincare routine on your vacation, it helps to customize it based on your destination.
From tropical getaways to mountain top ski retreats, different environments call for various products and steps in your routine to ensure you look and feel flawless all vacay long. Before we get into the specific tips for particular vacations, let's consider general guidance you should follow regardless of where your trip takes you.
General Tips No Matter Your Destination
If you already have your skincare routine down to a T, you'll find that it will remain mostly the same with just subtle tweaks depending on where you're going. Even so, it's always better to travel light. So, if your morning and night routines require 10 different products, as a general rule of thumb, you should look into consolidating.
You also want to think about the travel day. While airports and flying were magical experiences when we were kids, these days, most of us can't wait to get through the travel day. Along with dressing in your comfy clothes for the plane, you might consider wearing light makeup or none at all. When we're just asleep on the flight, our makeup just sits there, seeping into our pores. Instead, exfoliate and use your cleansing oil beforehand for a fresh, clean face that will be ready for the hectic travel day ahead of you.
Finally, as a general reminder, make sure that you're staying hydrated throughout your travel and vacation. It can be easy to forget when you're too busy having fun, but make it a priority.If you have to, set reminders on your phone throughout the day to chug-a-lug-lug. Your body, and your skin, in particular, will thank you.
Now that we've covered the general tips, let's take a look at some destination-specific skincare tips for your spring vacation.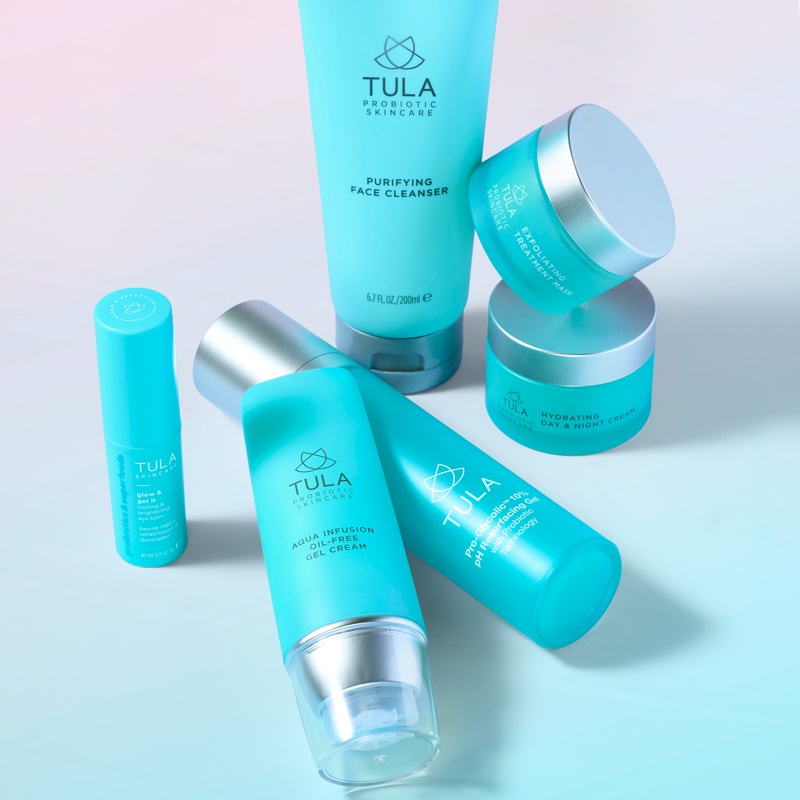 Tropical Getaways
Among the most popular destinations is the coveted beach or tropical getaway. Whether you're going to Cancun, Miami, or another coastal region, sunshine and humidity are your top concerns. Especially if your skin is already oily, extra moisture from humidity is no good, so you need to prep correctly. For starters, you'll want to use an effective cleanser to remove makeup, excess oil, and grime in the morning and at night. You'll also want an oil-free moisturizer in the form of a gel cream. This product will provide the moisturizing benefits you need after a day in the sun without adding any additional greasiness.
Desert Music Festivals
Who doesn't love spending a few days outdoors seeing their favorite artists perform? Desert music festivals are becoming more and more popular and are an experience like no other. As such, you're probably working on that perfect boho look to stun, but you can't forget about your skin either.
For these vacations, cleanser or cleansing oil comes in handy to help you create the perfect blank slate for your festival looks. When you're outside all day tromping around through the festival grounds, your face is exposed to a ton of dust, dirt, grime, and more. It's a part of the experience, but when you head back to where you're staying at the end of the day, make sure to remove your makeup and start your cleansing routine immediately. Apply a nighttime moisturizer, and why not indulge in a rejuvenating face mask? It'll help nourish and hydrate your skin, and you'll have a bright, cosmic complexion for the next day.
Vegas, Baby
Heading down to Vegas for a quick weekend trip? Along with some fun money, you're going to want to make sure you have your trusty eye care products too. Along with awesome stage shows, Vegas is also synonymous with late nights and very little sleep. While you might not notice since you're busy having so much fun, when you finally wake up in the morning, your eyes might be looking a little more tired than usual.
Luckily, with probiotic-based eye cream and other products, you can keep the dark circles at bay and awaken your eyes for that bright-eyed look that's ready for whatever the next day holds. For best results, you should prep ahead of time and add a reviving and revitalizing eye cream to your regular routine to reduce the appearance of puffiness and tiredness. Also, you can pick up an easy on-the-go renewal serum to touch up in the morning. An eye balm in particular would be easy to grab and go wherever you're headed next.
Ski Retreats
While others are heading for the beaches and tropical getaways, you're ready to head for the slopes. Through March and April, many ski resorts across the U.S. are still open for business, and you're ready to get one last dosage of chilly mountain air before spring really kicks into full swing. However, your skin probably isn't quite as stoked as you about the frigid mountain air, so you need to ensure that you're treating it right.
For this type of trip, your most significant obstacle is combating dryness. When you're rushing down the mountain, your face takes the brunt of the damage, so ensure that you're using an effective moisturizer in the morning and at night (of course, after you've applied your cleansing oil or used your favorite cleanser). Use one designed for your skin type that also features nourishing ingredients like probiotics, watermelon fruit extract, and rice nutripeptides. Pair this with a gentle exfoliator and that cold mountain air is no match for your dryness-fighting moisturizing routine.
Staycation at Home
Sometimes the best vacation destination is our own backyard—literally. Who says you have to jet off somewhere just to enjoy spring? If you're taking a few days off work to hang out at home, you might as well treat yourself with some luxurious skincare products. Go all out and enjoy treatment products to take care of any lingering skin concern you have. For example, you can treat yourself to that exfoliating treatment mask you've been eyeing. Or you can experiment with new products and take your time to see how they'd fit into your routine. Whatever the case is, enjoy yourself, and your skin will be all the better for it.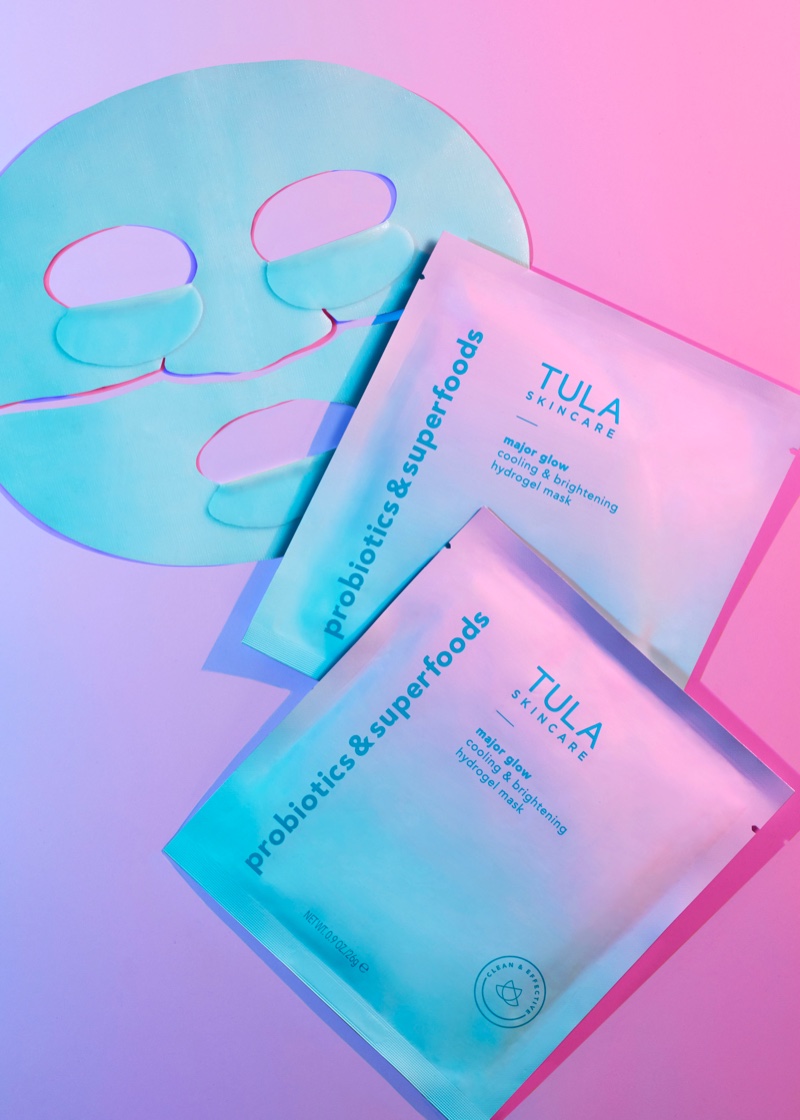 About TULA Skincare
TULA means balance in Sanskrit. As the leader in probiotic skincare, the brand combines powerful probiotics with skin superfoods to give you healthy, balanced, and glowing skin. The company is built on the belief that the same ingredients that are good for your body are also great for your skin. They are committed to bringing clean, clinically proven, and effective skincare to the market, such as their high-performance cleanser. TULA looks to research to determine which ingredients they do and do not include. Probiotics are a breakthrough innovation in skincare treatment because they deliver clinically proven results through their unique ability to soothe and calm skin inflammation and balance the microbiome. TULA is available on tula.com, at Ulta Beauty, and in select Nordstrom and Neiman Marcus stores. The brand is clean and proudly cruelty-free.
Shop TULA Skincare's entire product lineup at Tula.com