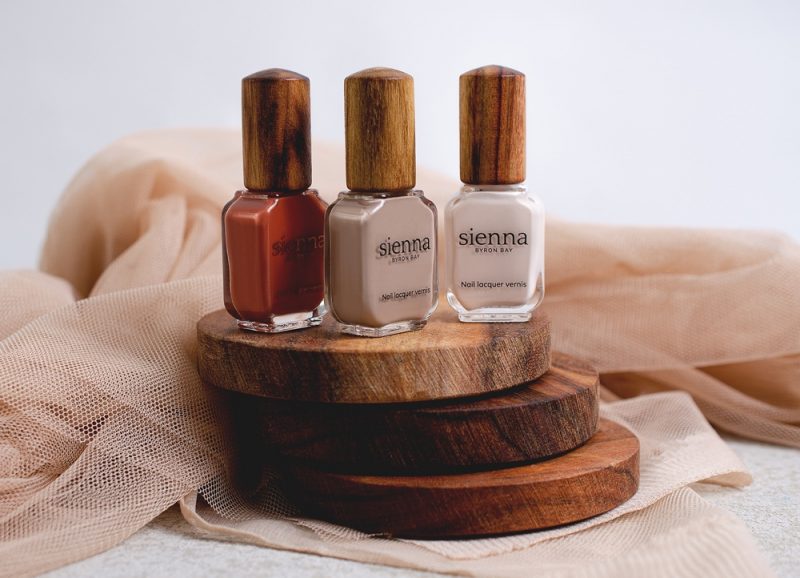 Organic trends and cruelty-free campaigns have pushed every industry to do better, from food to cosmetics. However, the truth is that many eco-friendly companies on the market are simply jumping on the bandwagon to profit from emerging trends without fully understanding or committing to the overall vision. While conscious consumers may take the extra precaution to research a certain product before purchasing it, many others are led astray by "vegan" claims, believing vegan products to encompass the same qualities of "cruelty-free naturally."
These labels can be confusing to the everyday consumer, but "cruelty-free" points to a product that has not been tested on animals. On the other hand, "vegan" means that a product does not contain animal-based ingredients or by-products. While cruelty-free products are mostly vegan, that's not to say that vegan products are all cruelty-free. Australian nail polish brand Sienna, determined to uphold their vision of a clean product they can be proud of, has finally produced the world's first cruelty-free, plant-based, vegan nail polish that is free from aluminum, microplastic, and nanoparticles, all of which could bring harm to either the wearer or the environment.
They have been certified by several authoritative bodies and are endorsed by PETA, one of the largest advocates for animal welfare; B Corporation, for their transparency and environmental performance; Safe Cosmetics Australia, for having hypoallergenic ingredients; Cruelty Free International and Choose Cruelty Free Australia, for a zero-tolerance on animal testing and do not take part in any experimentation, whether via a third party or direct involvement; and Vegan Action, for not having any animal-derived ingredients.
The Australian brand is focused on delivering healthy and sustainable alternatives to what is currently available on the market. They are also committed to staying true and honest to their customers. As the saying goes, if you have nothing to hide, you have nothing to fear. You can trace their manufacturing process, and there are no cloak-and-daggers when it comes to who they are working with. Glass is obtained from Europe. An ingredient called mica that gives Sienna's nail polish their shimmer is sourced from the only certified child-labor-free factory globally.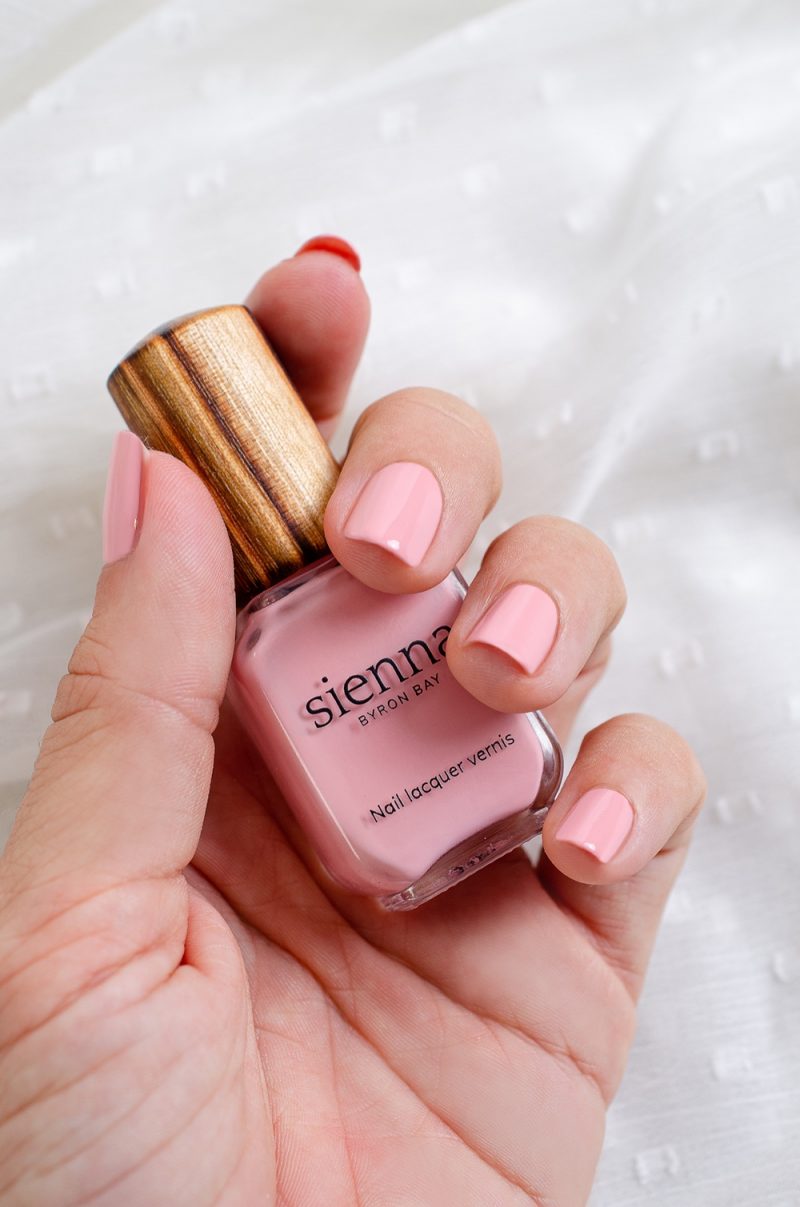 Discontent with merely being cruelty-free and vegan, Sienna has decided to go above and beyond to lead by example. Their formula is currently the most sustainable on the planet. They've completely eradicated the use of glitter, which might look pretty but is made up of microplastic and therefore not environmentally friendly.
"We are looking at renewable resources to include in our products, and currently have found sugar cane, cassava, cotton and corn useful in our natural-as-can-be formula," says Danielle, creative director and founder of Sienna. "Sustainability is everything to us, but we will not be sacrificing quality in order to achieve our goals, our nail polish is just as durable, vibrant, and everything that traditional nail polish is, without the toxins or the disregard for our planet."
Accredited by Safe Cosmetics Australia, Sienna is certified by the Toxic-free campaign to be free of Formaldehyde, DBP, Toluene, Tosylamide/Formaldehyde Resin, Synthetic Camphor, Xylene, and Benzophenone -1. According to industry experts, these ingredients are harmful to our health; for instance, Toluene is a tar derivative and has been linked to health issues of your liver, kidney, and blood cell count.
Formaldehyde is an embalming chemical that is toxic to sensitive individuals and can cause contact dermatitis, as is resin. If ingested, Formaldehyde may cause death. For women hoping to bear their own children one day, Dibutyl phthalate (DBP) is responsible for causing reproductive issues. Lastly, synthetic camphor, a neurotoxin that may cause seizures and liver failure if ingested or large amounts are absorbed through the skin. These five deadly ingredients sparked the "3-free", "7-free", "21-free" marketing trend.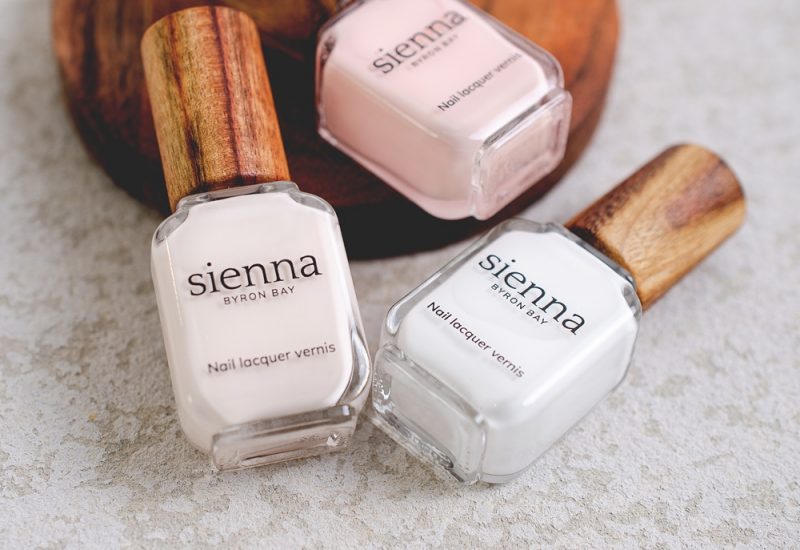 Instead of adhering to marketing rules of "bigger is better," the ethical brand has opted out of the "X-free" type branding. It encourages their customers to learn to read the label instead of falling for marketing ploys.
"Marketing may stretch the truth but the ingredients never lie," says a representative when asked about why they have ditched the generic labeling on their products. "We want to ensure full transparency and accountability because our end goal is to create a community of trust. We are vegans and ethical advocates who want to live what we preach."
But it doesn't just end with the formula. Sienna has also taken the necessary steps to eliminate plastic from their packaging using locally harvested weed timber instead of farmed pine or bamboo. This allows for a greener production as removing weed timber from the local rainforests allows them to regenerate. Instead of just looking to minimize the impact on the environment, Sienna actively seeks out solutions that contribute to a better tomorrow.
By sourcing renewable energy at their head office and warehouse and working only with green industry manufacturers, Sienna is also striving to minimize their carbon footprint. They also offer an in-house recycling program to encourage their customers to participate in their endeavors to stay as green as possible. However, you can also recycle your nail polish bottles in the comfort of your own home. The timber caps can be added to your compost bin, and the empty bottles are accepted as glass recyclables.
Sienna strives to be multi-faceted, and instead of just focusing on the problem of ethical production, they also preach inclusion. If you notice on their website, their natural nail polish has various natural shades displayed on different skin tones. With the world in such discord, the company chooses to be an ally to all.
Armed with the belief that "beauty is for everyone," Sienna is also Halal-certified and wudhu-friendly because nobody should be left behind regardless of color, religion, or gender. Yes, Sienna is gender-inclusive and celebrates anyone wearing their colors because everyone deserves to feel beautiful; everyone should be treated with respect and have collections created especially for them. Sienna is crafted specifically for everyone who celebrates humanity and the environment. We are the same when we wear the colors of Sienna.