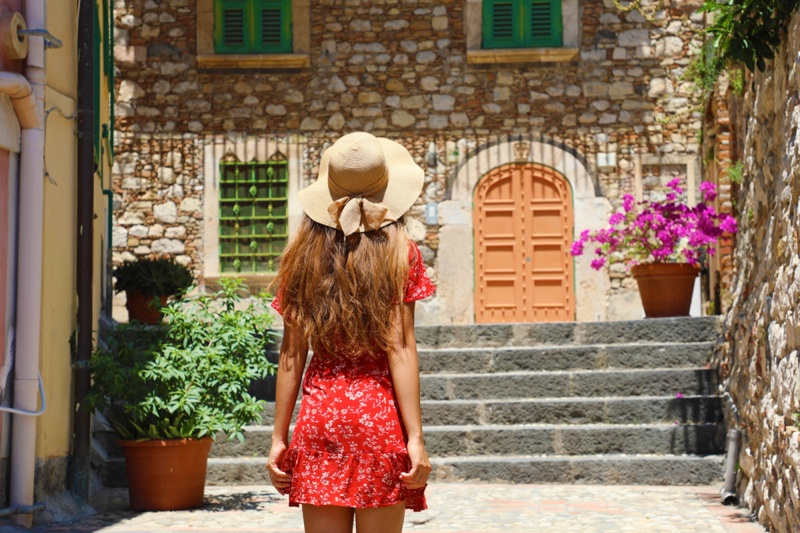 «To have seen Italy without having seen Sicily is not to have seen Italy at all, for Sicily is the clue to everything». This is what Wolfgang Von Goethe said after visiting this magnificent island in 1787. And he was right!
Sicily is a symphonic agglomeration of colors, flavors and sensations that are able to make the stay of its visitors memorable. If you are ready to bypass the obvious and the ordinary, the experience will be full of WOW moments. It is said that "you need to make do with what you have in life", but this is not the case. And we also know that big spenders are not inclined to this attitude at all. What luxury travelers are looking for today is exclusivity and social centrality, but if you combine total comfort with awareness of the potential of the area you are visiting, then we start to talk about cultural experience and it is the experience itself that becomes luxury. Staying in exclusive suites and villas, dining in sophisticated and award-winning restaurants that offer unique culinary experiences, visiting wineries for wine tasting, carrying out wellness activities such as spa treatments and massages: all of this is possible in Sicily.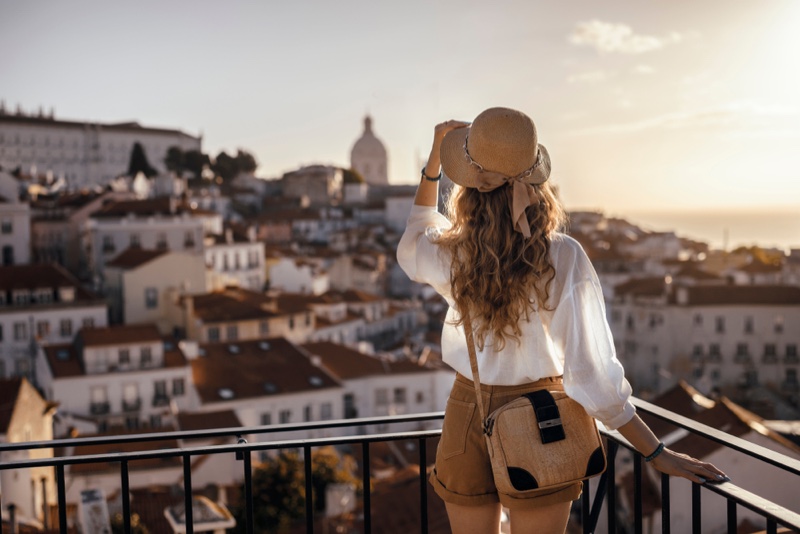 Heritage and glamour: Taormina and Cefalù
For an escape from the ordinary, there are several places that are absolutely considered a must-see in this beautiful region. Taormina is one of the most popular in all of Sicily and it is a truly unmissable destination, especially for its atmosphere. It is located on a natural terrace overlooking the Ionian coast at the foot of Mount Tauro. At least once in your life, you have to get lost among its streets characterized by both high fashion boutiques and craft shops. Its "hand-painted" look and sophisticated charm, however, hide a historical side dedicated to all those who love cultural heritage. Right in the center, in fact, stands the Greek Theater, or Ancient Theater, which, despite not boasting the primacy in terms of size, it is the most admired in the world. Another spearhead is located in the heart of the city: the gardens of Villa Comunale. An Eden that is home to numerous floral species where you can stroll and admire an enchanting view of Mount Etna, the sea and Giardini di Naxos, which is a splendid and glamour seaside resort with one of the most beautiful sandy beaches in the entire Ionian Sea.
Cefalù doesn't need much of an introduction. It has a medieval seaside village charm as it is located close to a cliff and therefore has become a destination of consecrated international tourism. With its romantic historic center at the end of which stands the magnificent Arab-Norman Cathedral (declared a UNESCO heritage site), its precious Byzantine mosaics, Cefalù is considered the "pearl of Sicily". If you have never heard about it, imagine a beautiful old town in the shadow of a spectacular mountain overlooking the city. Here you can also enjoy fantastic food with all of the flavors of the sea. It is full of sites that embraces the history of Sicily, but what most leaves you breathless is its splendid crystal-clear sea and the golden sand. It is also a destination for private boats and yachts that stop here not only for a luxury gastronomic itinerary, but also to enjoy the colors of the landscapes. A real feast for your eyes!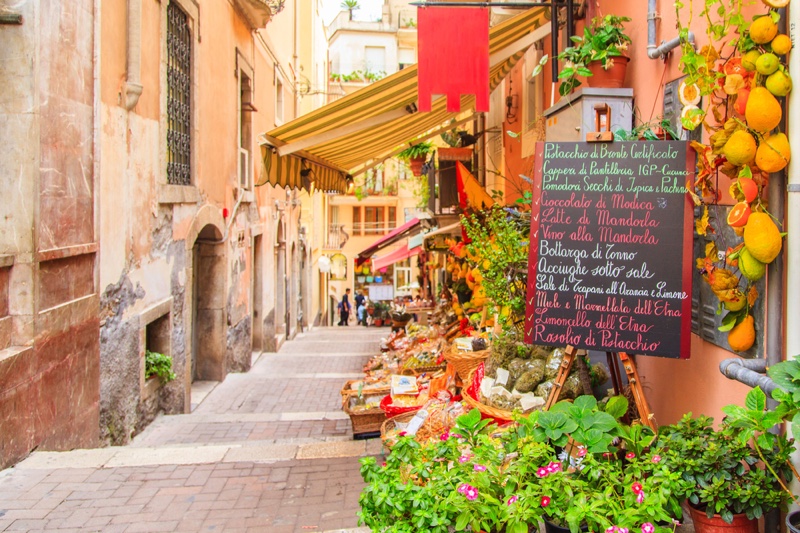 A Luxury Sicilian Food & Wine Experience
Among the eternal beauties of the historic centers of the cities, which house theaters, museums, majestic cathedrals, villas and noble palaces, and which magnetize the interest of millions of wealthy visitors, are set gastronomic treasures that offer also the possibility of tasting menus. Restaurants awarded by the Michelin Guide are ready to offer you an unforgettable experience able to tell the story of local raw ingredients of the Sicilian gastronomic tradition, which is certainly one of the most important and richest in Italy, as the result of influences of all the cultures that have settled in Sicily over the millennia. A cuisine that has the aim of maintaining the authenticity of traditional flavors enclosed in a balance between land and sea.
Sicily is also a land of grapes and fine wines. What could be better than visiting the wine cellars, learning about the history and processing of this fruit? And even better, why not do it with the right view? Thanks to its varied geographical features and the morphology of the soil, Sicily produces great varieties of grapes with different characteristics. In fact, the crops grow in very different territories in terms of altitude, climate and conformation. They range from the coastal areas of Agrigento to the hilly areas of Trapani and Marsala, to the highest areas of the Etna Volcano up to Lipari where you could taste Malvasia accompanied by some typical sweets delights on the most panoramic point of the island. An oasis of peace where you forget about the rest of the world.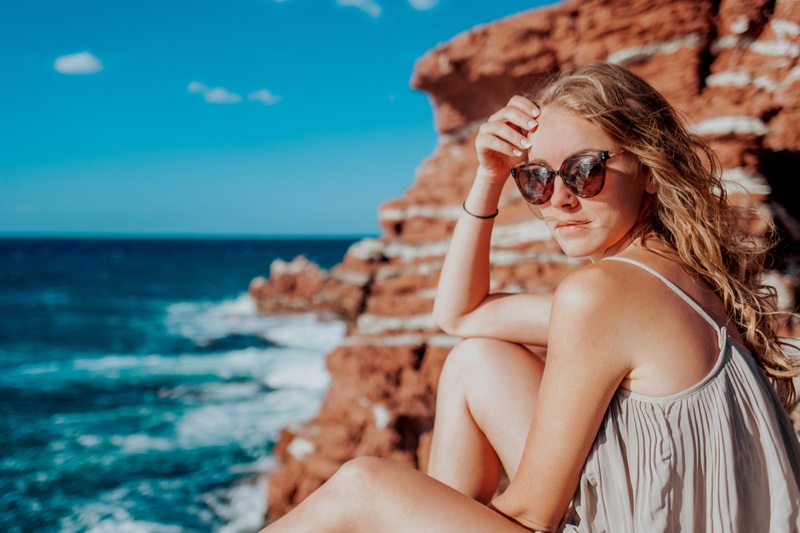 An exclusive holiday
If you are looking for a place where you can relax and admire the beauty that surrounds you, then Select Sicily has the solution for you. Select Sicily is a travel agency that boasts over 15 years of experience and provides a selection of stunning luxury properties with all the amenities you've always dreamed of. These are villas that are suitable for both families and groups of friends, looking for a more intimate place to spend their holidays. All of these beautiful properties are able to evoke unique emotions, from the one immersed in the arid countryside typical of Sicily, to the one that stands on a promontory with a panoramic sea view. They also manage to maintain a unique identity thanks to the refined design that does not renounce to the details of the Sicilian tradition.
It is fair to say that renting a private villa is also the best solution for spending your holidays away from crowded places, avoiding contact with other guests and obviously where social distancing can be respected. Furthermore, daily assistance is constantly guaranteed and it is customized according to your needs. By relying on the experts of Select Sicily you will not miss out on anything and you will be enchanted by the scents, the shades and warmth of this magical land.