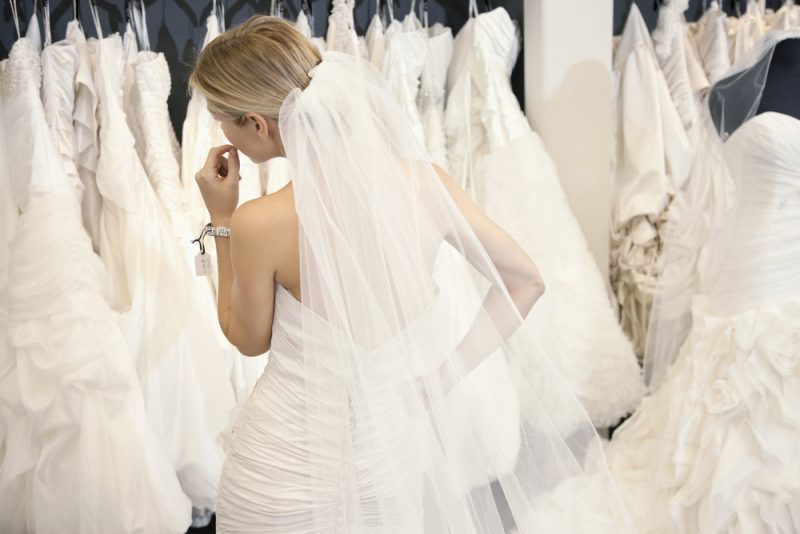 This is it! The love of your life has proposed, the ring is on your finger and now it is time to find THE DRESS! But where to start…. 
Shopping for a designer bridal gown can be fun, exciting, a little daunting, and something you will remember for a long time. A wedding dress is a very personal choice. It is not only about the fabric, cut, lace, and embellishment but also about how this dress makes you feel. Is it you? 
Research
If you have been planning your wedding on Pinterest and following your favorite bridal designers on Instagram, you will have a fair idea about the wedding dress you are after. Sometimes you can have too many ideas, but hey, the initiative is a good thing. Research is the first step, and nowadays, it is so easy to do from the comfort of your couch. So start pinning away! Look out for the styles that you gravitate towards, whether they are fitted gowns or full skirt princess dresses. The vibe is also important – is it classic, sleek and sophisticated or boho, carefree and casual? 
Visit local bridal boutiques
There are hundreds of designer bridal gowns hanging in bridal boutiques, just waiting for you! Once you have a list of stores you would like to visit in your area, book early. It is essential to make a booking so that the store can take good care of you, with a bridal consultant and change room available for your visit. Stores can be booked out, especially on Saturdays, which are the busiest days. Designer bridal gowns take anywhere from 4 – 12 months to be made, so the sooner you start the search, the more choice you will have. 
Gather your bride tribe
When looking for the dress of your dreams, it helps to have the valued opinion of those nearest and dearest to you. Gather together the friends and family that know you the best and will put your needs first. Too many opinions can be confusing and take away from your shopping experience. If you feel comfortable shopping on your own – go for it! The bridal consultants are trained to take care of each bride as their number one priority. Another option is to visit a boutique with a more massive crowd to get started in the search and then make a shortlist of your favorite gowns. A week or two later, you can visit again with a clear head and make your final decision.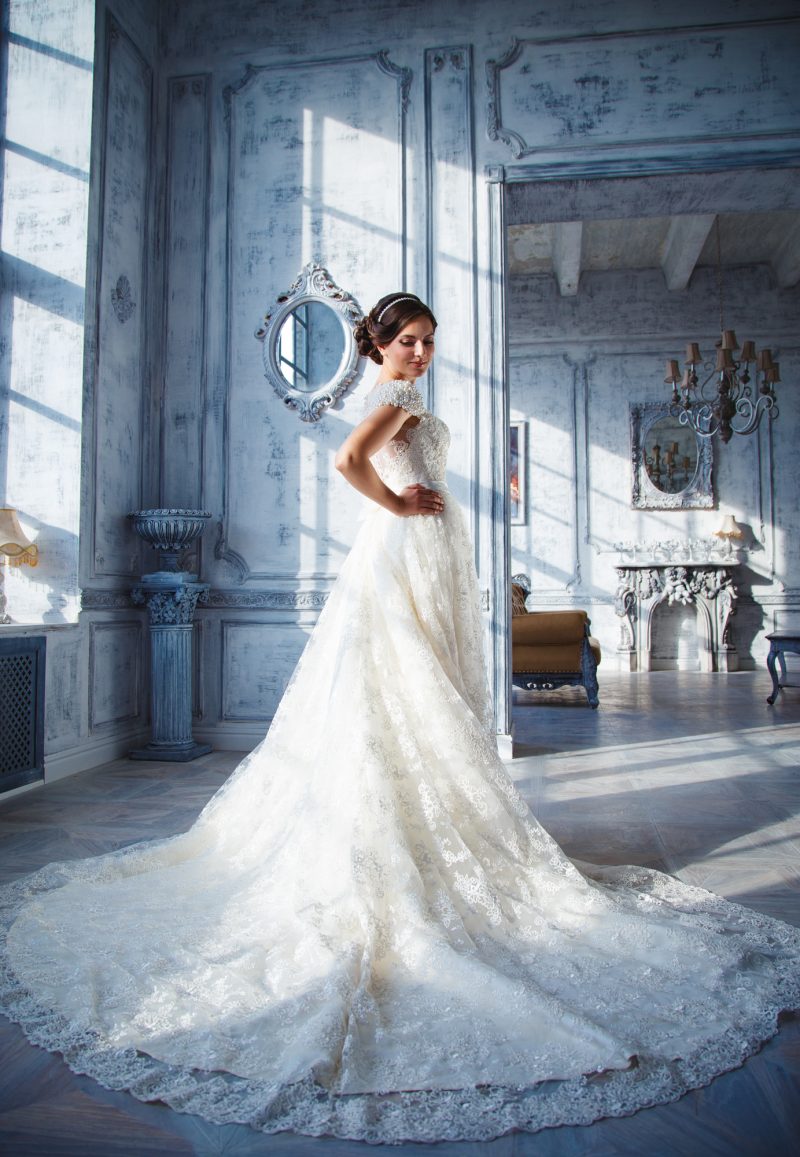 Set a budget
Talk through your bridal gown expectations with your fiancé and arrive at a budget that works for you. Some brides will prioritize the dress and choose to budget on items such as flowers, table decorations, or invitations. Others will take the view that the dress will only be worn once, and you can find stunning gowns at great prices. Let your bridal consultant know your budget so that she can show you the best dresses. Keep in mind that alterations and changes to the design will cost extra. You may also like to leave the budget aside for a veil, hairpiece, jewelry, and handbag. 
Style and Fit
One of the first decisions a bride will make is between a fitted silhouette or a more classic ball gown style. There are so many variations on this, from fit and flare to soft chiffon full skirts, but generally, this will be your first decision. From that point, think about whether you would like lace, beading, a long train, sleeves – the choices are endless. Keep your wedding venue in mind, you probably don't want a high neck, long sleeve gown for a beach wedding but ultimately you should choose the dress you love. A bride will never look out of place at her wedding – trust me! 
Saying yes
When you try on the perfect dress, something changes in your demeanor. Your face shines, your eyes light up, and you relax a little. All these slight changes are the clues that you have found "the one." Listen to yourself, trust your instinct, and go with what you love. This is your dress and your day.