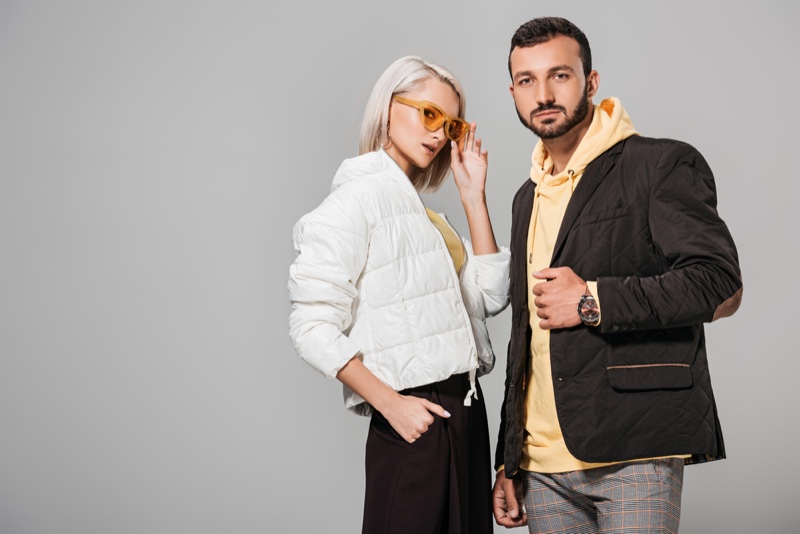 The men's wardrobe is going to demonstrate maximum style and versatility with the minimum number of outfits.
A stylish wardrobe means:
❖ You always know what to wear
❖ You get more outfits from fewer pieces of clothing
❖ You never waste money on clothes you won't wear
❖ You shun quantity to choose quality
The seven men's wardrobe essentials are following to help you get maximum style and versatility with minimum pieces of clothing.
  A wardrobe provides a nice selection of pants and socks
A fashion expert once remarked that you need to change all your pants and socks every six months.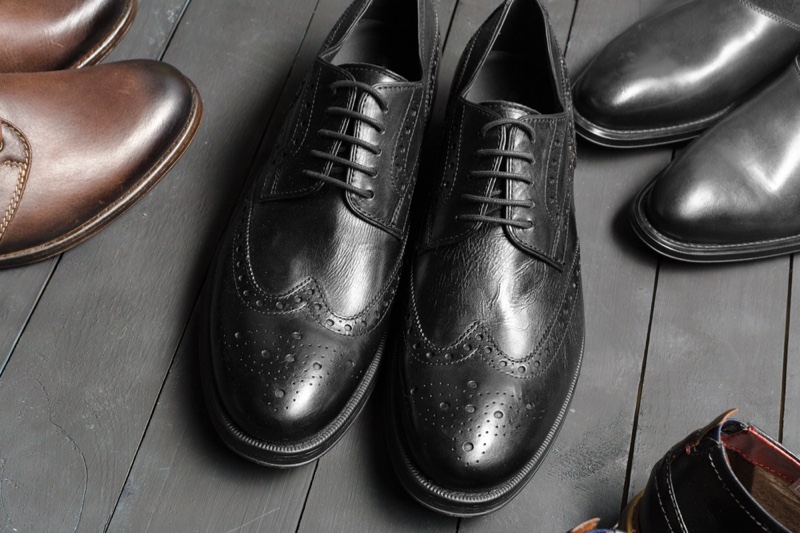 Versatile Footwear – The Right Shoes For the Job
At least everyone needs to wear different pairs of shoes on different occasions including:
➢ One pair of casual shoes
➢ One pair of dress shoes
➢ One pair of boots
1. Casual Men's Shoe– Sneakers
In men's casual shoes, a lot of variety one can find easily.
Sneakers have a good repute in this regard. But if you make up your mind to buy one pair of sneakers, what colour would you choose?
White sneakers easily go with every outfit but they invite dirt much.
Black sneakers are good for those who are allergic to dust.
2. Men's Dress Shoes–Suiting
When you are going to wear a suit for some special occasion, you need a special pair of shoes that help to boost the elegance of your suiting.
3. Men's Dress Boots–Blue suede chukkas
A jeans guy is likely to have a chukka. In this regard, blue suede chukkas will grab lots of attention.
Versatile Trousers – Denim
The next we have on our list of men's wardrobe essentials includes the perfect pant. Various options are here to check it out.
We have two pairs of dark-coloured denim to kick off. Jeans is very versatile because it is ubiquitous. It is famous and dressed up all over the world. If it suits you, you look very smart and charming in it. The more you are fit and healthy, the more you look hot in jeans.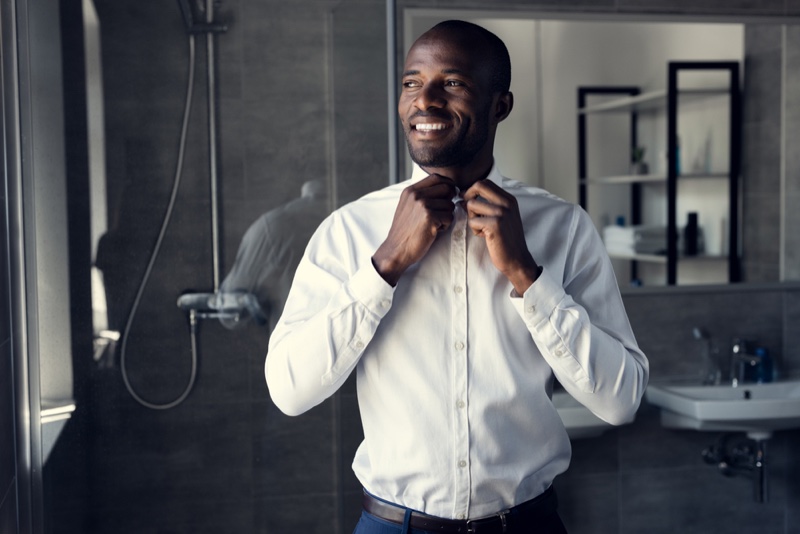 Jeans highly suit with any shirt, jacket, and pair of shoes in your wardrobe.  
Dress Shirts and Casual Shirts: Button-Downs
Dress shirts and collard button-downs both glorify the men's wardrobe.
Dress shirts are rather formal and are specially dressed up under a jacket etc. They are made to wear with suiting. A dress shirt is identified as one-pocket shirt.
A button-down shirt is full of varied styles and patterns. You should have 7 shirts in your wardrobe all the time including:
✓ 5 Dress Shirts
✓ 2 Casual Button-Downs
Non-Collard Casual Shirts: T-Shirts
Your men's wardrobe essentials are also decorated with non-collared shirts including:
❖ T-shirts
❖ Henleys
These outfits are specially woven from stretchy knit fabrics that can't be shaped to fit, unlike your collard button-downs. These stretchy outfits automatically fit on your body without any alterations.
Henleys is categorized as a t-shirt having a buttoned leather-jacket.
Conclusion:
The best list of men's wardrobe essentials equips you with different variety of outfits according to your taste and figure.